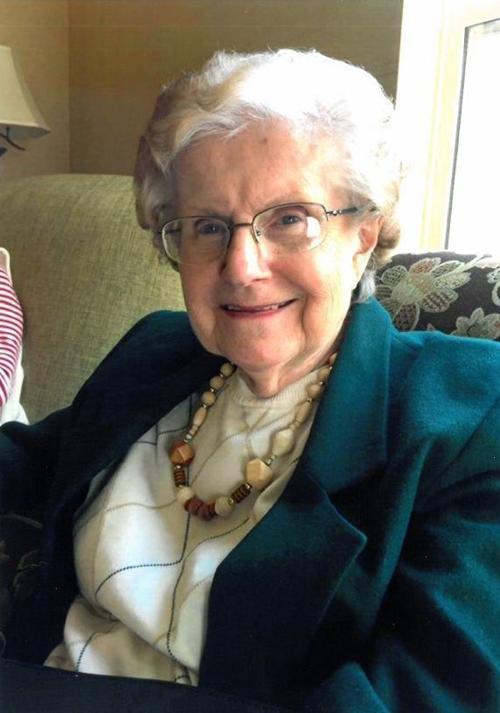 September 22, 1926-October 13, 2019
St. Paul, MN - Lorraine L Nehls (Fisher) Age 93, rose to new life with Jesus and is now joined with her husband, Larry and other loved ones.
She was born to Anton and Anna Fisher on 9/22/1926 in Spillville, IA. Her early life was spent in Spillville and then moved to Mason City, IA where she completed her education and later met and married her husband.
You have free articles remaining.
Lorraine and her family were active with St. Joseph Catholic Church Parish and enjoyed and were committed to supporting and attending their children's activities through their early years and into adulthood. She had a love for ballroom dancing, music, traveling, nature, and going for car rides. Lorraine and Larry really enjoyed dancing with their friends at the Surf Ballroom and other venues.
Lorraine worked as a Switchboard Operator at Park Hospital, and then as an Office Manager at the Cerro Gordo County Dept of Public Health. In 2001, they moved to the Twin Cities where they continued to enjoy dancing, friends, and family.
Preceded in death by husband, Larry; parents; infant brother, Leonard; sisters, Lillian, Loretta, Lucille and Leona. Survived by children, Tom (Lynn), Patti, Kathy and Chuck; granddaughter, Jessica; many nieces and nephews. A "Celebration of Life" Funeral Mass will be November 7, 11:00 at Mary, Mother of the Church, 3333 Cliff Road, Burnsville, MN 55337. Visitation 1 hour prior. Luncheon to follow at the church.
Interment at Fort Snelling November 8, 10:00. Memorials preferred to Creekside Community Center, Bloomington, MN, Hopkins Westwind Concert Band, Hopkins, MN, or donor's choice.
To plant a tree in memory of Lorraine Nehls as a living tribute, please visit Tribute Store.