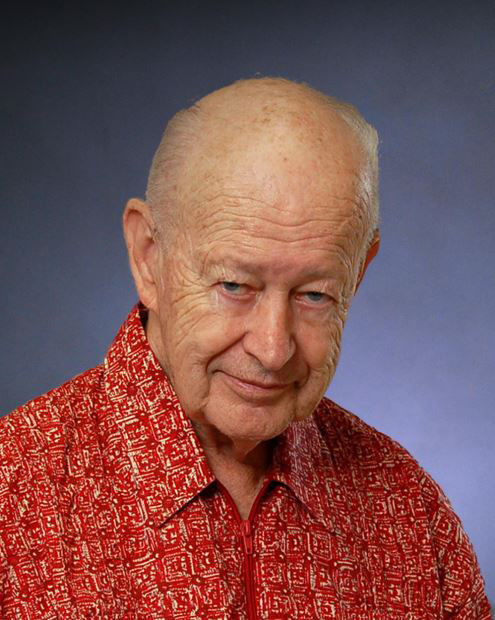 January 8, 1928 - December 1, 2019
John Robert (Bob) Abkes, age 91 entered eternal life on December 1, 2019.
Bob was born on January 8, 1928, in Austinville, Iowa, in the same home where he was raised, the oldest child to Claus and Fanny Abkes. Being the oldest of four children and growing up on a small farm in Iowa taught him the meaning of hard work, the significance of being raised in the church, and his love of music and playing piano and organ. After graduating from high school in 1945, he attended Iowa State Teachers College before being drafted into the U.S. Army. He was stationed in Japan until his honorable discharge in 1946. Following his discharge, he returned to college and graduated in 1950. He then taught public school in Geneva and Pilot Mound, IA. In 1956, he went back to college at North Park in Chicago and graduated with a master's degree in Religious Studies.
On June 18, 1960, he married the love of his life, Elizabeth (Chick) Jensen, at First Covenant Church, Minneapolis, MN. The early years of marriage would bring them to Livingston, NJ, and Stanhope, IA. They eventually settled in Forest City, IA, where he was a professor at Waldorf College from 1968 to 1993. He taught music theory, Bible, and organ lessons. He was affectionately called "Mr. A" by the college students and staff. When he was not in the classroom teaching, you could find him wandering the hallways of the dorms and Campus Center checking in on students. Mr. A's legacy was his unique ability to shower his students in God's love and helping them find their unique purpose in life. His faith in God was not only evidenced by his words, but in his actions.
After his retirement, he and Chick moved back to his hometown of Austinville, IA. He settled into an even more small town life, becoming the Christian Reformed Church's organist and enjoying time with relatives and friends from his youth. Most recently, they moved to Jonesborough, TN, to be close to their son Bruce and his family.
To God be the glory for such an extraordinary and fulfilling life.
Bob is survived by his loving wife of 59 years Elizabeth; children, Bruce (Janis) of Jonesborough TN, Carol (Reid) Stone of Savage MN, Elizabeth (Beth) (Tim) Moore of Farmington MN; grandchildren, Jordn Dahl, Caitlin Stone, Ryan Stone, Jason Brucki, and Isaac Abkes; sister Gretchen (Carl) Brewer; sister-in-law, Phyllis (Dale) Schwechel; sister-in-law, Geraldine (Ger) Watson; brother-in-law Robert (Rob) Jensen; along with many nieces and nephews.
Bob is preceded in death by a son, Jon; parents; sister, Patricia (Pat); brother, Charles (Cork).
The Celebration of Life service will be held at Austinville Christian Reformed Church on January 4, 2020, at 2:00 with a family visitation beginning at 12:00. Presiding will be Dale Schwechel. In lieu of flowers, memorials can be sent to Waldorf College Foundation or Austinville Christian Reformed Church.