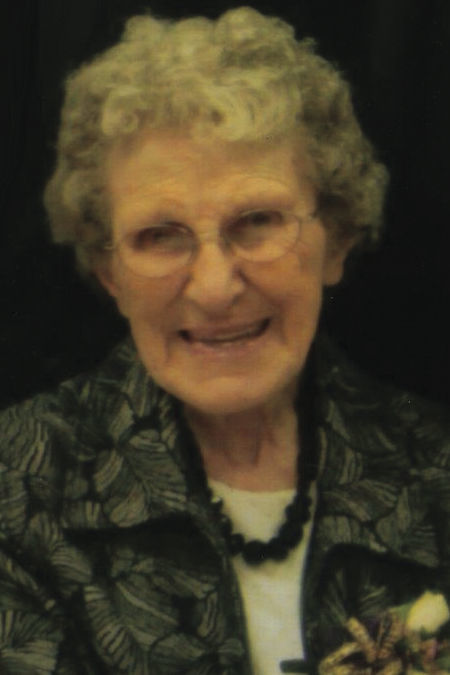 January 29, 1923 - February 11, 2020
Evelyn Secora, age 97, of Fort Atkinson, IA, died on Tuesday, February 11, 2020 at Wellington Place in Decorah, IA.
Visitation will be held from 4:00 p.m. until 7:00 p.m. on Monday, February 17, 2020, at the Schluter-Balik Funeral Home Chekal Chapel, 201 Main Street in Fort Atkinson, IA and also after 10:00 a.m. at the church on Tuesday morning. There will be a rosary at 4:00 p.m. and a scripture service at 7:00 p.m. on Monday. The Schluter-Balik Funeral Home is handling arrangements.
You have free articles remaining.
Mass of Christian burial will be held at 11:00 a.m. on Tuesday, February 18, 2020 at St. John Nepomucene Catholic Church, 201 Oak Street in Fort Atkinson, IA with Rev. James L. Secora presiding. Burial will be in the church cemetery.
Evelyn Caroline Secora was born on January 29, 1923, the daughter of Louis and Sophia (Kapell) Zweibahmer in Ossian, Iowa. Evelyn graduated from St. Francis deSales Catholic School in 1941. She worked in Minneapolis, Minnesota for a short time. Evelyn married Bernell F. Secora on February 11, 1946 at St. Aloysius Catholic Church in Calmar. Together they raised their three sons in Fort Atkinson, where Evelyn was a busy mother. Evelyn worked at the Fort Atkinson Public Library for twenty-five years and worked at St. John's Catholic Church as God's housekeeper. Evelyn enjoyed crafts of all kinds, gardening and flowers. Above all, Evelyn especially loved and enjoyed her grandchildren and great grandchildren. She was a member of St. John's Catholic Church, the Ladies Guild, ACCW, and served as a Den Mother for the Cub Scouts.
Evelyn is survived by her three sons: Rev. James Secora, Ames, IA, John Secora, Denver, CO and Jeff (Mona) Secora, Mason City, IA. Three grandchildren: Gene Secora, Andrea (Bill) Dusenberg and Kristin Secora. Three great grandchildren: Paige Secora, Dylan Emersyn and Henry Dusenberg along with many nieces and nephews.
Evelyn was preceded in death by her parents: Louis and Sophia Zweibahmer. Husband: Bernell Secora on July 22, 1988. Three sisters: Luella (Chuck) Cooper, Eleanor (Clarence) Kapler and Roselyn (Norman) Poshusta. Three brothers: Ted (Lillie) Zweibahmer, Hermie (Janet) Zweibahmer and Albert (Doris) Zweibahmer.
Schluter – Balik Funeral Home, 604 South Avenue, Decorah, IA 52101, 563-382-8651.
To plant a tree in memory of Evelyn Secora as a living tribute, please visit Tribute Store.