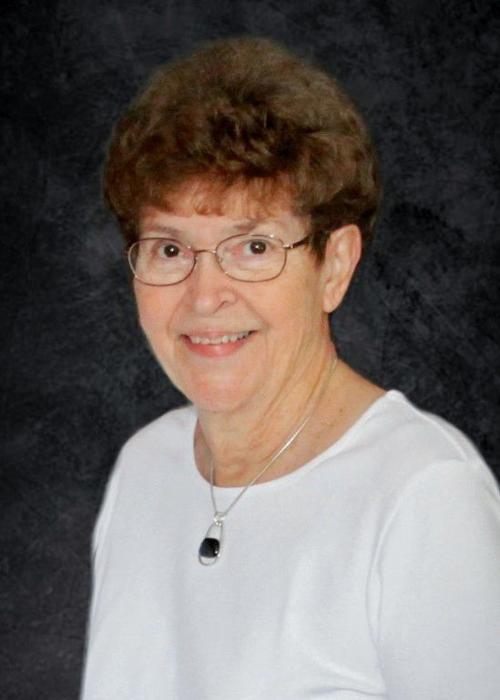 Nov. 14, 1943 – Feb. 14, 2020
Elizabeth "Liz" A. Lindell, 76, of Plymouth and formerly of Hudson, IA passed away Monday, February 3, 2020 in Cedar Rapids at the Dennis & Donna Oldorf Hospice House of Mercy.
A Funeral Service will be held 1:30 pm Friday, February 14,2020 at Bethlehem Lutheran Church, 428 West Walnut St., Manly, IA 50456 with Rev. Linda Johnson-Prestholt officiating.
Visitation and public viewing will be held from 11 am to 1 pm prior to the funeral at the church on the 14th.
Liz's family will greet friends in a Celebration of Life from 11:30 am to 1:30 pm on Saturday, February 15, 2020 at the St. Timothy Lutheran Church, 1 Thelma St., Hudson, IA 50643. A private family inurnment will follow at Hudson Cemetery.
Flowers may be delivered to Bethlehem Lutheran Church, 428 West Walnut Street, Manly, IA 50456. In Liz's honor, memorials may be directed to either the Dennis & Donna Oldorf Hospice House of Mercy (memorials made out to "Mercy Foundation" and mailed to 701 10th St. SE, Cedar Rapids, IA 52403. Please indicate the donation is to be made to "Oldorf Hospice House") or to Bethlehem Lutheran Church, 428 West Walnut Street, Manly, IA 50456.
Elizabeth Ann Kinnander was born November 14, 1943 in Estherville, the daughter of Clarence and Caroline (Eike) Kinnander. Growing up, her family farmed outside of Armstrong, where Liz graduated from High School in 1961. She continued her education at State Teacher's College (now UNI) and later graduated from Mankato State University. On May 9, 1964 Liz married the love of her life, Dale Lindell and the couple was blessed with two children, Scott and Stacy. Together they made their home in Hudson where both Liz and Dale taught at the school. For numerous years Liz taught 5th and 6th grade math and worked at the library. In 1996 Liz and Dale moved to Plymouth where they worked in the North Central School System. The two were able to retire together, after which they discovered their love for Mesa, AZ where they would winter for years to come.
Liz was a loving, dedicated caregiver to everyone she knew. She devoted her life to her family and was constantly found in the stands. Whether it was sporting events, dance, or choir performances, Liz was her children's, grandchildren's and Dale's biggest supporter. Over the years the family was able to share numerous camping trips together and found peace in the outdoors. Liz looked forward to Wednesday Card Club and never turned down a good game of Texas Hold'em. She had a sense of humor that was always ready, even if it's delivery came off dry. Music brought happiness to Liz, and as a member of the choir in Manly, Hudson, and Mesa she was able to share her voice with many people. This gift of music was passed along to her children and grandchildren. Most of all, Liz's family filled her with pride and joy, and time spent with them was treasured. If her life could be measured by love given and received, it would be eternally overflowing.
Those left to cherish her memory are her loving husband of 55 years, Dale; her children, Scott (Stephanie) Lindell of Centennial, CO and Stacy (Robert) Anthony of Center Point, IA; grandchildren, Adam, Justin, Rachel, and Heather Lindell and Abigail (Richard) Anthony-Cornelison; a sister, Carol (Kenneth) Ritz of Truman, MN; as well as numerous nieces, nephews, and extended family members. Those greeting her in Heaven are her parents, Clarence and Caroline; and both maternal and paternal grandparents.