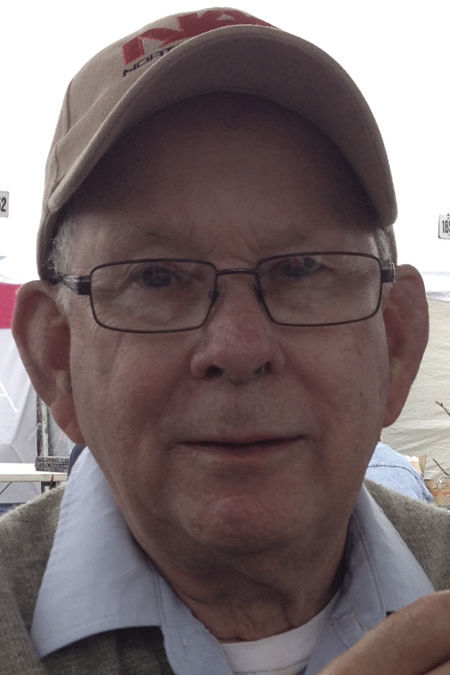 Clarence Gordon Hildebrand
August 20, 1932 - February 9, 2020
Belmond, IA - Clarence Gordon Hildebrand, 87, of Belmond, IA, died, Sunday, February 9, 2020, at the Rehabilitation Center of Belmond, Iowa. Visitation will be at Andrews Funeral Home in Belmond on Friday, February 14th from 5-7 PM and will continue one hour prior the funeral service Saturday at the church. Funeral services will be held at the United Church of Christ in Belmond on Saturday, February 15th, at 10:30 AM. Pastor David Boogerd will be officiating. Burial will be in the Belmond Cemetery.
You have free articles remaining.
In lieu of flowers, please direct memorials to Kindred Hospice or the Belmond-Klemme Scholarship Fund.
Gordon was born August 20, 1932 in Belmond to Clarence and Mary (Brown) Hildebrand. He was raised in Belmond and graduated from Belmond High School in 1950. Gordon married Nannette Nelson in 1955 in Nannette's hometown of Mediapolis and made their home in Belmond. The couple had two children Donna and David.
Gordon worked at the local seed company Tomco/Acco and managing the family farm land around Belmond. In 1979, Gordon was elected to the board of directors of First State Bank in Belmond and continued to serve until his retirement in June of 2019. He was a long time member of the Mason's. He and Nannette served on the Troop 16 advisory board for many years. Gordon enjoyed traveling and made several trips to Okinawa Japan, California, Alaska and Virginia. He also liked attending the Iowa State Fair and Old Thrasher's Reunion in Mt. Pleasant, Iowa.
Gordon was preceded in death by his parents and his wife Nannette. He is survived by his daughter Donna Heath (Brian) of Ankeny, IA, and son David Hildebrand (Beth) of Belmond, IA. Grandchildren: Joshua Hildebrand (Olivia), Katherine Heath (Jordan), Nathan Hildebrand (Megan), and Mark Heath; great grandchildren: John, Lauren, and Leila. Andrews Funeral Home, Belmond, IA., www.andrewsfuneralhomeandfloralcom, 641-444-4474.
To send flowers to the family of Clarence Hildebrand, please visit Tribute Store.