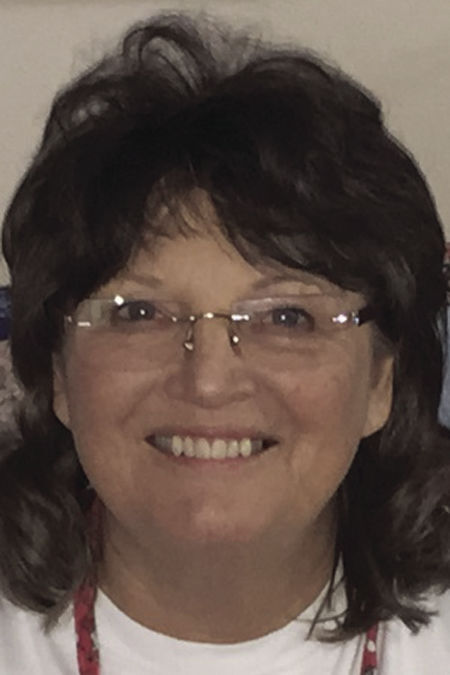 Carolyn (Karol) Johnson, 72 from Thornton, Iowa passed away peacefully in her home on Wednesday, June 24, 2020.
Carol grew up in Belmond Iowa where she attended school and remained in the area for her entire life.
Carol was well known for the porcelain dolls that she and several others created in her doll shop at Meservey, Iowa. Although she retired doll making in early 2000, her hands were rarely idle. She was never the type to hold back whether it be her opinion or the need to put on her work boots to help wrangle the cattle that broke through the fence back home.
She had a lifelong passion for cooking, painting, sewing, quilting, along with many other creative and artistic works that added beauty and color to the world. She also enjoyed traveling, museums, rock collecting, and was never one to pass up riding the newest, highest, and fastest roller coaster being built, or the occasional bungee jump.
Carol's presence lit up a room filling it with life and laughter, and her compassion for others was seen through her anonymous gifts to many local and national charities.
Carol was preceded in death by her beloved partner of forty-four years Timothy Hammen of Clarion.
Carol is survived by her three children, Judy Stadtlander (Bruce and Judy Stadtlander), Shirley Johnson (Shirley Johnson and Mike Little), David Johnson (David and Lorretta Johnson); sister, Yvonne Robb (Yvonne and Roger Robb); along with nine grandchildren, four great grandchildren and many close and dear friends throughout the country.
Even though Carol's presence will be deeply missed; the beauty she added to the world remains.
-God saw you getting tired and a cure was not to be
- So, he put his arm's around you and whispered "Come to me"
-A golden heart stopped beating, hardworking hands fell to rest
-God broke our hearts, yet showed to us
To plant a tree in memory of Carolyn Johnson as a living tribute, please visit Tribute Store.
Obituaries Newsletter
Sign up to get the most recent local obituaries delivered to your inbox.