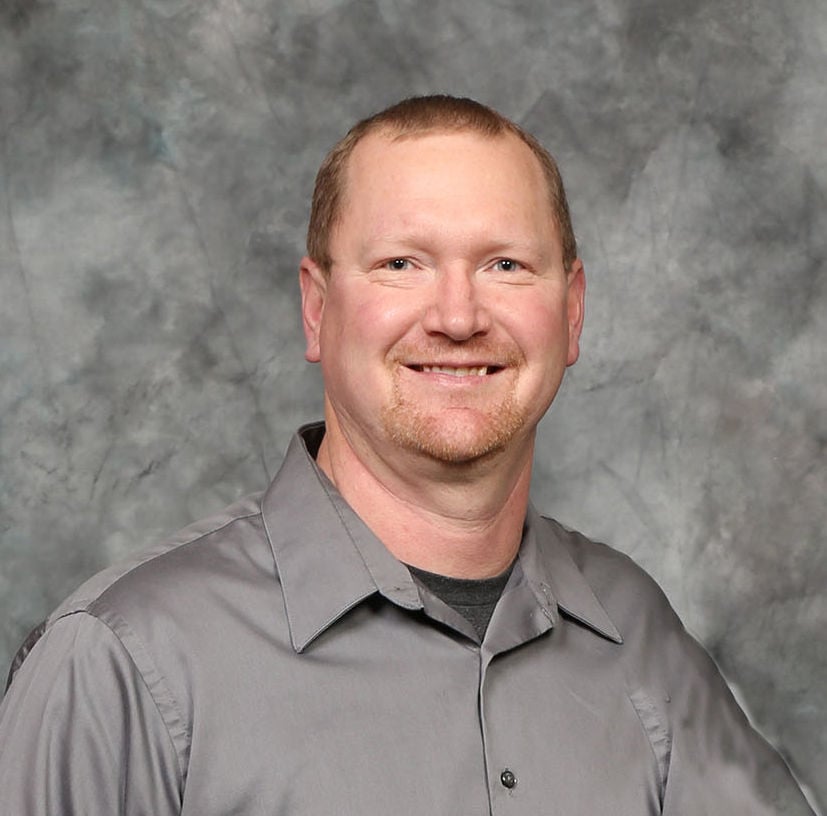 Anthony "Tony" John Bauman
September 29, 1981 - January 4, 2020
Clear Lake, IA – Anthony "Tony" John Bauman, 38, of Clear Lake died Saturday January 4, 2020 at MercyOne North Iowa Medical Center in Mason City.
Memorial services will be 10:30 a.m. Thursday, January 16, 2020, at Clear Lake Evangelical Free Church, 1310 US-18, with Pastor Chris McComic officiating. Burial will immediately follow services at Memorial Park Cemetery in Mason City.
Visitation will be from 4:00-7:00 p.m. Wednesday, January 15, 2020, at Ward-Van Slyke Colonial Chapel, 101 N. 4th St., Clear Lake.
Tony was born September 29, 1981, the son of Ralph Edward and Henrietta "Daisy" (Walleser) Bauman in Dubuque, IA. He married the love of his life, Abby (Meyer) Bauman, on October 10, 2009. Together, they have two wonderful boys, Nolan and Grant. Tony was a devoted father and husband.
You have free articles remaining.
A graduate of East Dubuque High School in Illinois, Tony graduated from Northeast Iowa Community College in Peosta, IA. He worked for MercyOne Dubuque before moving to the Clear Lake area and working at MercyOne North Iowa. He later accepted a position with First Citizens Bank in Mason City, where he recently accepted a promotion to become their Chief Information Officer.
Tony was smart, talented, and full of the "Bauman Charisma." His laugher was infectious and his wit was a unique gift for perfectly placed humor. Tony brought so much joy to those around him. He was often helping others and could tackle most any task with an incredible capacity to know something about most things. He embraced life and spent time outdoors camping in Wisconsin, fishing, hunting, hiking, and snowmobiling. Tony also thrived on cooking large meals for family get-togethers and social gatherings; he could make a great meal and made sure there was always plenty to share. He spent countless hours playing with Nolan and Grant and enjoyed coaching their soccer and baseball teams. He was an avid fan of the Green Bay Packers and sunscreen, but a stark enemy of ticks and mosquitos.
Tony was a man of faith and a member of Clear Lake Evangelical Free Church. He was a loving husband, father, son, brother, uncle, and friend. Above all, Tony's time with his children was his highest priority.
Tony is survived by his wife, Abby Bauman of Clear Lake and their two sons, Nolan and Grant; mother, Daisy Bauman of East Dubuque, IL; siblings, Ralph M. (Mary) Bauman of Neenah, WI, Timothy Bauman of East Dubuque, IL, Anna Bauman-Francois of Tulsa, OK, Joseph (Becky) Bauman, of Wilton, IA and Rebecca (Greg) Stotts of Ankeny, IA; nieces and nephews, Jordan Bauman, Brittany (Brendan) Stoffel, Mikayla Bauman, Angelina Bauman, Mitchell Bauman, Landon Francois, Isaiah Stotts, and Samuel Stotts; parents, Stan and Elaine Meyer of Clear Lake, IA; siblings, Seth (Laura) Meyer of Clear Lake, IA and Anna (Justin) Schneider of Ventura, IA; nephews, Axel Schneider, Quinn Schneider, Paxton Meyer, and Jacob Meyer; many aunts, uncles, and cousins (too many to list); and lastly, his beloved dog, Reb.
He was preceded in death by his father, all his grandparents, and other extended family members.
A memorial fund has been created to benefit his two boys. Contributions may be made to: Tony J Bauman Memorial Fund, First Citizen's Bank; 2601 Fourth Street SW; Mason City, Iowa 50401.
Funeral arrangements are being handled by Ward-Van Slyke Colonial Chapel, 101 N. 4th St., Clear Lake. 641-357-2193. ColonialChapels.com.
To send flowers to the family of Anthony Bauman, please visit Tribute Store.