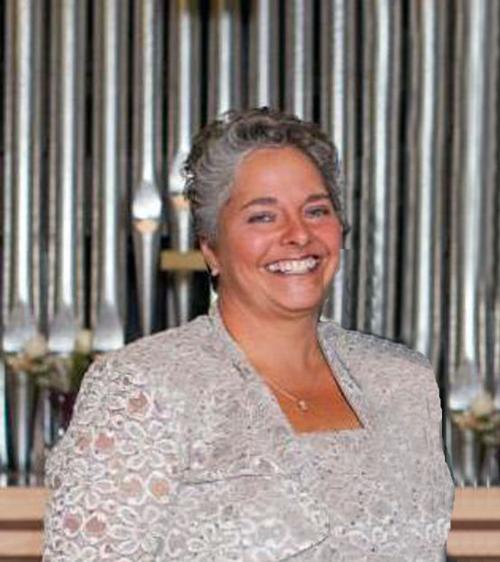 BELMOND | Ann (Annie) Marie Just, age 51, of Belmond, passed away Tuesday, Dec. 23, 2014, in Belmond as a result of an automobile accident.
A Mass of Christian Burial for Annie Just will be held Monday, Dec. 29, 2014, at 10:30 a.m. at St. Francis Xavier Catholic Church in Belmond. Father Jerry Blake and Deacon Mike Whitters will officiate.
Burial will take place in the St. Francis cemetery east of Belmond.
Visitation for Annie will be from 4 to 7 p.m. Sunday, Dec. 28, 2014, at St. Francis Xavier Catholic Church in Belmond and will continue one hour prior to services on Monday. A Parish Rosary will be recited at 6:45 p.m. and a Scriptural Wake Service will follow at 7 p.m.
In lieu of flowers, memorials may be made in Annie Just's name to the family. Dugger Funeral Home, 111 Luick's Lane South, Belmond, is handling arrangements.
You have free articles remaining.
Annie Marie was born Sept. 12, 1963, in Clarion to Thomas R.H. and Elaine (Sam) (Lager) Brooks. Annie grew up on a farm between Clarion and Belmond. She attended school in Belmond and graduated from Belmond High School in 1982.
Annie married Randy (Jake) Just on Aug. 23, 1986, at St. Francis Xavier Catholic Church in Belmond. The couple made their lifelong home in Belmond and were blessed with the birth of three children. Annie initially worked as a stay-at-home mom. Annie had so much love and affection that she opened their home to other parents offering daycare for children. While she cared for and dearly loved many children in Belmond and the surrounding area, her real devotion was to her family. Annie was their biggest fan attending concerts, plays, and games. Although sports were not her first love, she spent countless hours at the football field cheering on her son and encouraging her husband.
Thanks to Annie, the Just house was always warm, inviting, and filled with decorations, crafts and food. Annie loved cooking and crafts so much that she often taught classes to kids after school. All of Annie's "kids" adored her. People in general, were attracted to Annie's bubbly personality and love of life.
Annie was a farm girl at heart. She was her father's right hand helping with gardening, bailing hay, raising dogs and supporting the farm. While working on the farm, Annie then followed her dreams and became a Certified Nursing Assistant working at the Belmond Medical Center. It was in helping others that Annie shined. Her enormous spirit of compassion allowed her to help anyone that was in need.
Annie is survived by the love of her life Randy (Jake) Just, two sons, Michael, Phoenix, AZ, Matthew (Danielle), Cedar Falls, IA, her parents, Thomas R.H. and Elaine (Sam) Brooks, Belmond, IA, one sister, Sarah (Jeff) McGill, West Point, NE, three brothers, Rick (Kim) Brooks, Belmond, IA, David (Jenny) Brooks Koeltztown, MO, Duane (Deb) Hinderaker, New Richland, MN, sister-in-law Betty Just, Rock Island, IL, sister-in-law and brother-in-law Sharon and David Hall, Rock Island, IL, Linda Just, Phoenix, AZ, sister-in-law, and numerous other nieces, nephews, relatives and friends.
She is preceded in death by a son, Randy Jacob; Jake's parents, Jacob and Nellie Just; and a brother-in-law, Jim Just.
To plant a tree in memory of Ann Just as a living tribute, please visit Tribute Store.