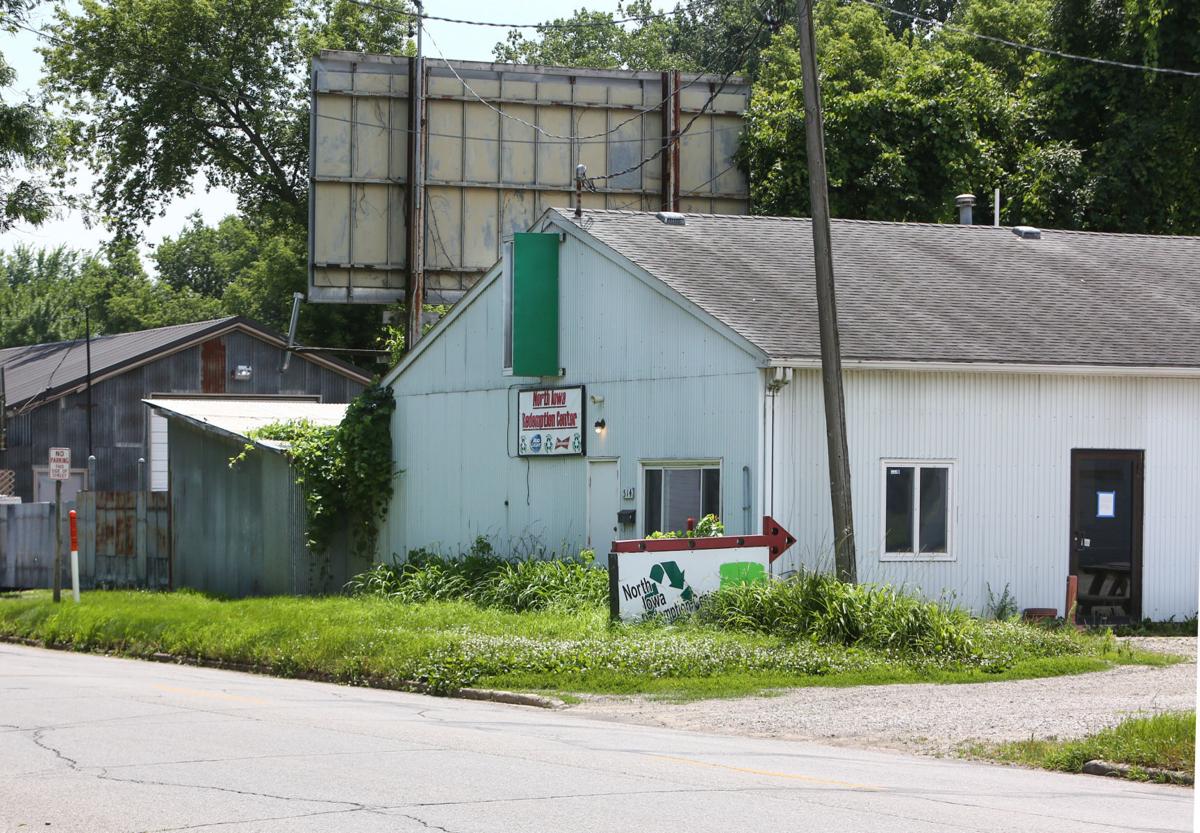 After stretches of closure and everything-must-go sales, the North Iowa Redemption Center property in Mason City will be sold off by the Cerro Gordo County Sheriff's Office on Thursday.
That sale date follows a previous decision by a district court in favor of Clear Lake Bank & Trust Company and against Cynthia A. Nelson of North Iowa Redemption Center LLC, for a total of $118,820.95.
Parts of three lots along 514 through 528 N. Monroe Ave. in Mason City will go on sale at that date at 9:30 a.m. at the front door of the Cerro Gordo County Law Enforcement Complex.
With the closure of the decade-old business, three of the more readily accessible can redemption sites in Mason City are housed within larger store fronts.
Both HyVee locations in town, as well as the local Walmart, accept the cans and bottles that they sell at their stores.
In the case of the HyVee sites, customers return their bottles and cans to a machine which then disburses a redeemable ticket for a cashier inside to ring up.
Just up the road, in Manly, Worth County Redemption Center owner Jeff Germundson had to shut down for a five-week stretch before re-opening because he said that he wasn't getting paid in a timely manner for the cans he was receiving. In total, Germundson said it was roughly several thousand dollars he was waiting around for.
You have free articles remaining.
Down in Des Moines, state lawmakers have been working to resuscitate Iowa's 40-year-old bottle bill which Iowa State University economist Dermot Hayes argued (in February) was falling apart.
At the time, Hayes said the bill was experiencing trouble because it hadn't been indexed for inflation. Had it been, the deposit would be 17 cents instead of 5 cents and the handling fee for recyclers would bump up to 3 cents from the current 1 cent.
"It was a beautiful set of incentives when it was designed," Hayes said. "There was no bureaucracy. Nobody was forced to do anything. It ran itself and created employment and took material out of the landfill."
"It's not going to work much longer," Hayes warned lawmakers ahead of his presentation to House and Senate committees considering updates to the bottle bill.
Hayes told lawmakers at the time that because the deposit and handling fee had not kept up with inflation, the redemption process has become distorted.
"The container recycling rate has fallen to about 71 percent, and the 1-cent handling fee doesn't cover the actual costs for redemption centers," he said. "The failure of the system has generated windfall profits for the beverage distributors, who keep the deposit on unredeemed containers."
In the House, Rep. Andy McKean, R-Anamosa, proposed House File 181 to expand the 5-cent deposit to non-carbonated and non-alcoholic beverages, such as bottled water and sports drinks. The proposal would also increase the handling fee paid to redemption centers from 1 cent per container to 2 cents. The bill was recommended for amendment and passage out of subcommittee.
Simultaneously, Sen. Mark Segabart, R-Vail, sponsored Senate File 59, which also would double the handling fee. It also doesn't mandate that retailers redeem cans and bottles. Instead, they would be redeemed at state-approved redemption centers. That bill was reported out of committee in early March.
What a Globe Gazette News+ membership can do for you:
A deeper examination of local issues than you'll find anywhere else.
Two products in one – not everything that's in the print edition of the Globe Gazette is on our website, and not everything on our website is in the print edition.
Access to newspapers.com archives dating back two years.
The ability to carry your local news with you and receive alerts instantly as news unfolds.
Advertising that frequently gets you deals you won't find anywhere else.