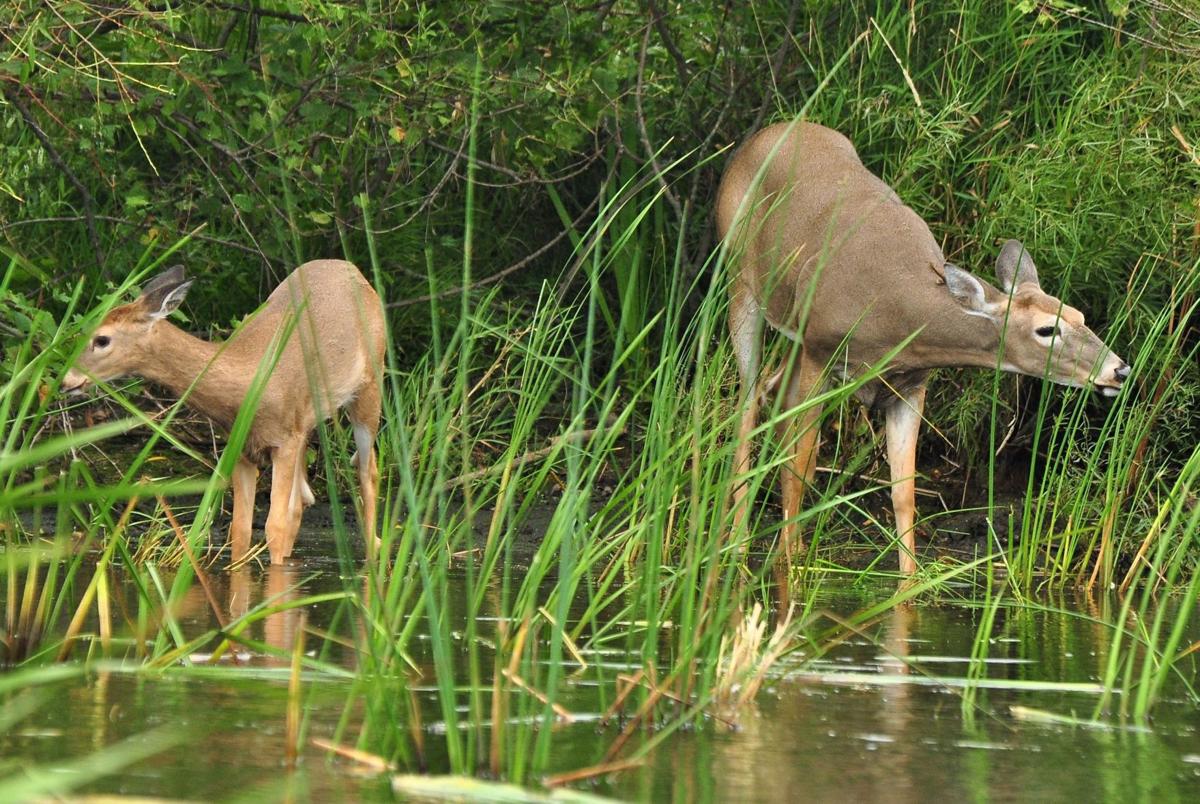 To address it, they tried mowing down taller grasses that deer would use for habitats. Didn't work. 
They cut down multiple acorn trees that the deer were feeding on. None such luck.
They used different kinds of wraps and sleeves to help save younger trees but the pesky deer still got to the trees and rubbed off bark.
Even turning to sound makers couldn't drown out the problem.
So, this year, the city is going to try something different with Wildwood.
This year, after all that local officials have tried, Charles City's decided to have bow hunters come in to hunt at Wildwood. 
With parameters, of course. 
"We are currently taking applications from those interested in participating and then six names will be randomly drawn to participate and each will be allowed to hunt one deer," Diers shared. 
So the city anticipates that those six will be removed and that that will be impactful. As Mitchell summarized it, "This is a method that we are hoping can help with the problem."
The policy was developed with the assistance of Iowa DNR and used similar programs from other communities as a guideline. 
You have free articles remaining.
One of those was Mason City.
All hunters who were issued permits were required to pass proficiency testing and had to wear the designated blaze orange vests displaying the words "Mason City Urban Bow Hunter" on the back. Hunt-related language signage was also be displayed along the perimeter of the hunting areas within each park.
For fall 2015: Seven people were issued permits for bow hunting of deer in designated areas of some city parks, according to then-Mason City Police Chief Mike Lashbrook.
Mason City's operates under deer management zone guidelines from the Iowa Department of Natural Resources. According to the Iowa DNR's website, 18 communities and 25 state and county parks are currently conducting controlled hunts across the state. There are zones in the Amana Colonies, Iowa Falls and even Polk County.
The first was conducted in 1990 at Springbrook State Park in Guthrie County after several years of increasing concerns regarding deer numbers and the negative impact they could have on agricultural products and vegetation. 
In Mason City, it's bow hunting only. And there's a specific process to go through.
After buying their license, tags, passing a proficiency test, and submitting an application, hunters are approved to hunt private property locations.
"City property is also a part of the hunt and is available to hunters once the weather has started to impact outdoor recreation numbers," Brinkley added. That list includes several parks as well as Highland Golf Course.
And there has been success with the Mason City program, at least from a culling standpoint. Since 2015, 115 total deer have been harvested. 
Whether or not the same will happen in Charles City remains to be seen. 
Reach Reporter Jared McNett at 641-421-0527. Follow him on Twitter and Instagram at @TwoHeadedBoy98.