Party like it's the 70s, kick off the holiday season with a donation to Toys for Tots and attend Mason City's Veterans Day commemoration. Want your event in North Iowa Nine? Email the details to news@globegazette.com
Willowbrook mall hosts annual holiday vendor show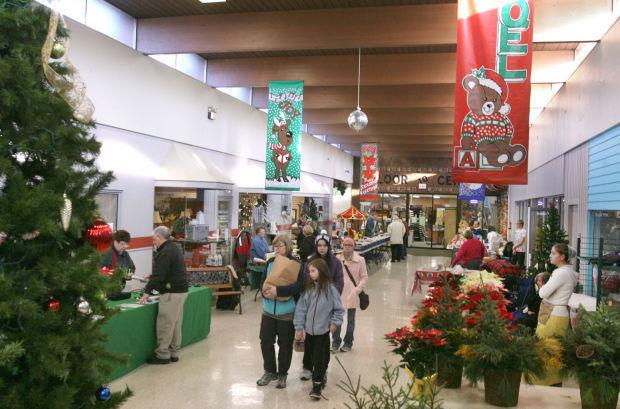 The annual Fall and Christmas In-home Business and Craft Show will be held at Willowbrook Mall Friday, Nov. 8 and Saturday, Nov. 9.
The show will feature products from home-based businesses, artisan goods, textiles, crafts creations, home decor vendors, homemade jams and jellies, Iowa-sourced honey, and locally made baked goods and desserts.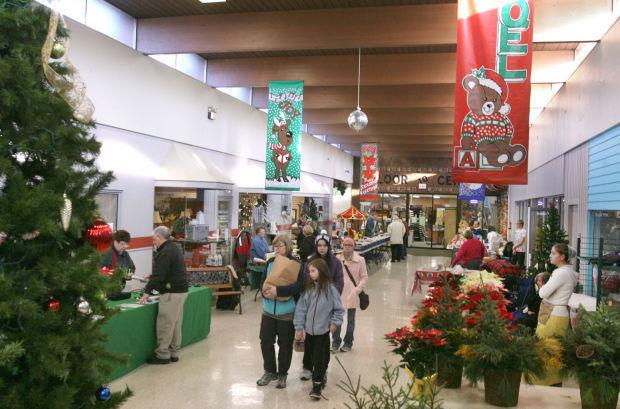 Saturday also marks the kickoff of the area's Angel Tree project, a charitable effort in which residents pick an "ornament" from a Christmas tree which lists the first name, age, clothing size, and interests or hobbies of a deserving child. Residents then shop for the child and return the gift or gifts to the mall to be anonymously distributed to their corresponding recipients.
Willowbrook Mall is located at 1631 Fourth St. S.W., Mason City.
Annual Maple Market in Osage on Saturday
The annual Maple Market will be held from 10 a.m.- 2 p.m. on Saturday, Nov. 9 at the Cedar River Complex Events Center in Osage.
Vendors ranging from home to beauty, to kitchen essentials and more will be on hand with samples and items to purchase.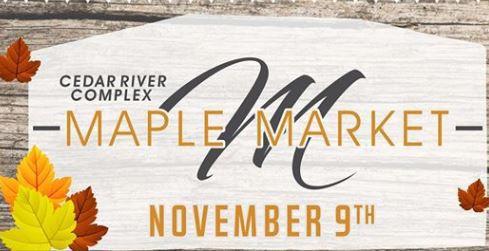 Vendor list includes: 4 Funky Farmgirls, Arbonne, Alerts that Work, Beauty by Kayla Lou, Branded Beetle LLC, Coast to Country Home Decor, Color Street, Chalk Couture, Signature Homestyles, Keep Collective, Limelife, Mary Kay, Norwex, Origami Owl, Pampered Chef, Rodan + Fields, Sweet Tooth Cupcakes, Trades of Hope, Tupperware, Ziya Activewear.
Annual Toys for Tots event to be held Saturday at East Park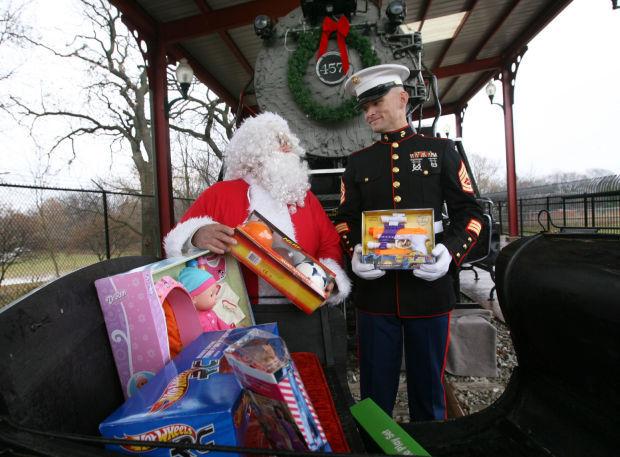 The Friends of the 457 will sponsor a Toys for Tots collection Saturday, Nov. 9, 1-3 p.m. at the Rotary Cannonball in East Park.
Santa Claus will be on hand, as well, during the event, in an effort to help Toys for Tots with its seasonal drive to collect new, unwrapped toys and games for deserving children.
Cyclones set for season-defining stretch vs. Sooners, Texas
AMES, Iowa (AP) — Iowa State entered this season with its highest expectations in years. The next two weeks will determine if the Cyclones can meet those lofty goals.
Iowa State (5-3, 3-2 Big 12), which had a bye last week after an upset loss to Oklahoma State, is facing one of the more important two-week stretches in recent memory. The Cyclones play on Saturday at No. 9 Oklahoma (7-1, 4-1), which will also be looking to answer for a crushing defeat, before hosting Texas (5-3, 3-2) on Nov. 16.
Iowa State is two games behind league-leading Baylor with four games to go. The Bears also still have Texas and Oklahoma on their schedule, and if the Cyclones can bounce back and sweep the league's blue bloods they'll be back in the hunt for a spot in the Big 12 title game.
"November is where you want to be your best. You want to play really meaningful games," Iowa State coach Matt Campbell said. "You want to be playing important games in November. "Here we are. This team has given itself that opportunity to do that."
Campbell said the biggest key to the bye week after playing on seven consecutive Saturdays was to rest and get healthy. The week off wasn't enough to get back star defensive end JaQuan Bailey, who suffered a leg injury in late September. Campbell said last week that Bailey will now seek a medical redshirt.
But junior safety Greg Eisworth, perhaps Iowa State's most important player outside of Brock Purdy, used the bye to overcome a shoulder injury that forced him to leave during the first quarter of the Cyclones' 34-27 loss to Oklahoma State on Oct. 26. Campbell said Eisworth, a first-team All-Big 12 pick a year ago, will be available against the Sooners on Saturday.
The Cyclones struggled with Eisworth on the sidelines, allowing a season high for points and its two longest passing plays of the year.
"It's not only just his physical characteristics and how he plays. It's his leadership," safety Justin Bickham said of Eisworth. "Even though he's a junior, he acts like a senior, and he's probably acted like a senior since he's been here...he brings a certain type of energy that players gravitate toward."
Iowa State's loss to the Cowboys also overshadowed a career day from sophomore tight end Charlie Kolar.
Kolar has emerged as one of the best players in America at is position, and the Cyclones are likely to feature him more than ever in the season's final month.
The 6-foot-6, 250-pound Kolar set career highs with eight catches for 88 yards against Oklahoma State. Kolar is now fourth nationally among tight ends at 60.8 yards a game and he's eighth with five TD grabs — all of which came in the last five games.
"Charlie is a really good athlete," Campbell said. "I think you see this in the (NFL) and it's trickled down to the collegiate game that, at that position, if you've got a guy that can certainly be a matchup challenge for the defense, that guy can...be really successful."
Lime Creek hike looks for signs of deer rutting season
Love is in the air at Lime Creek Nature Center.
Join the folks at Lime Creek as they guide a hike to learn about and find signs of the deer mating season known as the rut.
The "Wild Times at Lime Creek" program will be held at 4 p.m. on Tuesday, Nov. 12 at 4 p.m. at the center.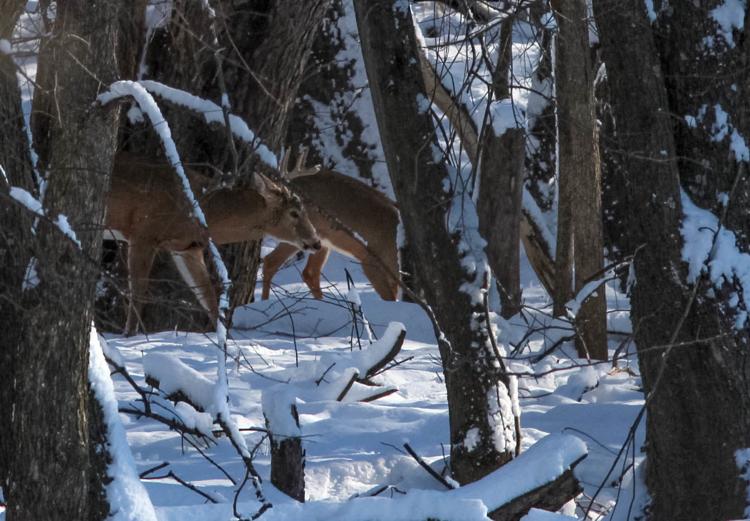 "Wild Times at Lime Creek" meets the 5.2.1.0 Healthy Choices Count initiative. Come dressed for the weather. The program is free, but registration is required – call 641-423-5309.
Trilogy: The Ultimate Tribute at the Surf
Experience an authentic reproduction of The Doors, Led Zeppelin, and Pink Floyd on Saturday, Nov. 9 at the Surf Ballroom in Clear Lake. The show includes a laser light show and 12-foot video screen. Every note of every song is recreated down to the smallest detail.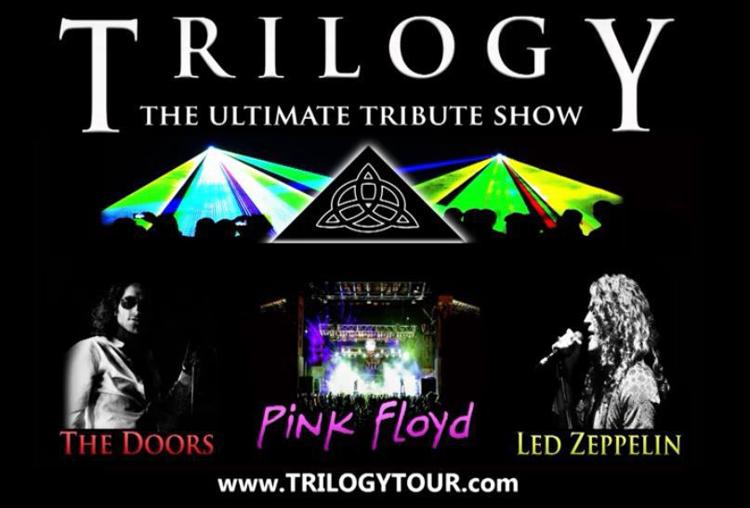 Relive the 70s and make some memories to replace the ones you've lost.
Nora Springs Fire Wives fundraiser will be held this weekend
The 6th Annual Nora Springs Fire Wives Fundraiser will be held 10 a.m.-3 p.m., Saturday, Nov. 9 at the fire barn.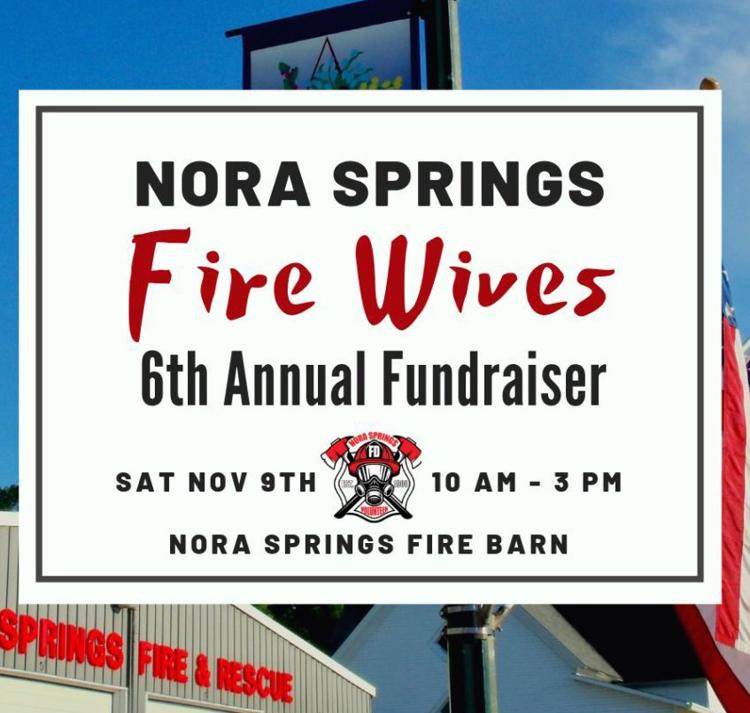 The event, which benefits the volunteer fire fighter efforts of Nora Springs Farm and Fire, will feature crafts, home-based vendors, bake sale, raffle, and a large number of silent auction items.
A lunch menu will also be available.
Additional details can be found on the department's Facebook page. Nora Springs Farm and Fire is located at 42 N Hawkeye Ave, Nora Springs.
'Clue, On Stage!' coming to GHV this weekend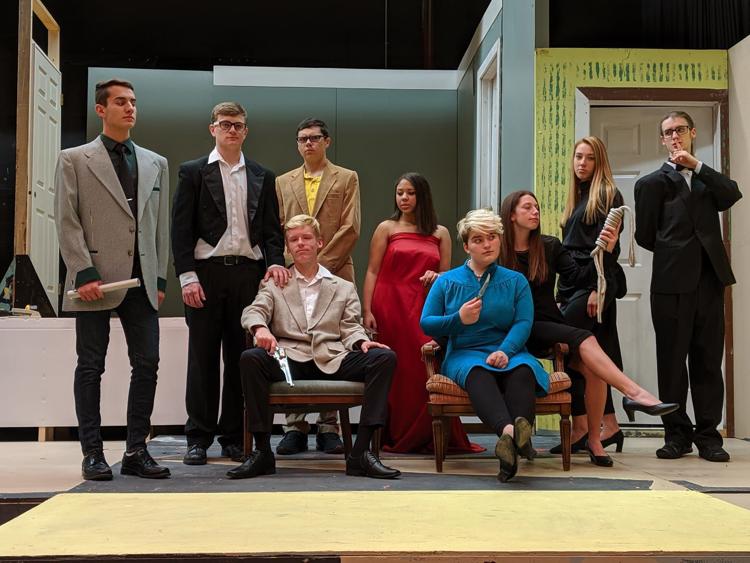 A classic murder mystery board game will come to life at Garner-Hayfield-Ventura High School this weekend.
The school's drama department will present "Clue, On Stage!" at 7 p.m. on Friday and Saturday at the GHV High School auditorium, 605 W. Lyons St., in Garner.
The production, written by Jonathan Lynn, is based on the cult classic film made popular in the mid-1980s.
In "Clue, On Stage!" six guests are invited to a dinner party by an anonymous host. They are given aliases — Colonel Mustard, Mrs. White, Mr. Green, Mrs. Peacock, Professor Plum and Miss Scarlet — and although they are discouraged from revealing personal information, it's soon discovered that all of them have fallen victim to the same blackmailer, their host of the evening.
Each is presented with a weapon and an option: pay their extortionist double or kill Wadsworth, the innocent butler.
What follows is a madcap, slapstick evening full of murder, mystery and laughs as they seek to puzzle the culprit among criminals.
Those cast in the production are Eric Heitland, Wadsworth; Sarah Schmidt, Yvette; Kenzie Cole, Miss Scarlet; Holly Piper, Mrs. Peacock; Abby Christians, Mrs. White; Nolan Balk, Colonel Mustard; Travis Schmidt, Professor Plum; Patrick Carew, Mr. Green; Brandon Brown, Mr. Boddy; Makenna Rayhons, Cook; Dylan Piper, motorist; Isaac Bell, cop; and Chloe Frank, singing telegram girl.
Others include Raine Pralle, Morgan Krein, Shelby Howke, Sam Dodd, Wyatt Heller, Nick Martinson, Braden Renner, Trenton Robinson, Morgan Kaczor, Kiana Lortz, Avery Lackore, Emma Goll, Maddie Barrett, Abbey Case, Kenadie Lau, Miranda Randall, Kylie Anderson, Josie Frohling, Carly Joint and Emily Martinson.
Tickets cost $5 for adults and $4 for students, and they are available on the high school website or at the door.
Photos: Forest City volleyball in regional action against G-H-V
Names to be added to Veterans Memorial in Mason City on Monday
The Mason City Veterans Memorial Association will hold a two-part Veterans Day ceremony on Monday, Nov. 11.
The program will begin at 9:45 a.m. in Central Park, with a dedication ceremony for 33 veterans whose names will be added to the Veterans Monument. The assembly will also include a changing of the flags, military firing squad, and playing Taps.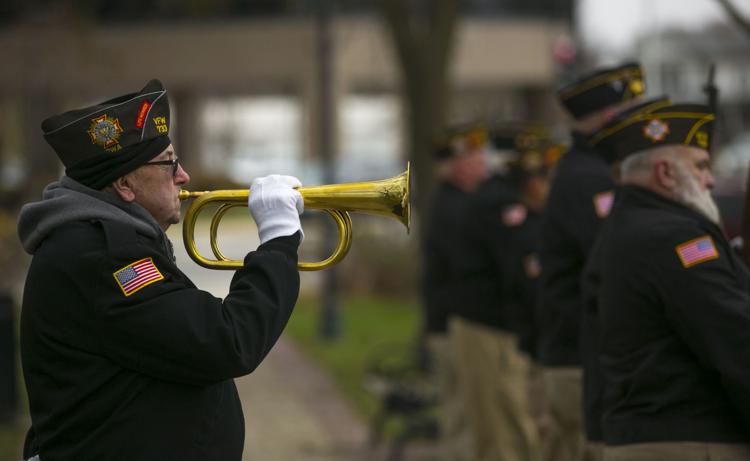 The ceremony will then move to the All Veterans Center, located at 1603 S. Monroe Ave. will feature music by Bill Grant and the Rev. Pastor Sid Bohls of St. James Lutheran Church, wreath laying for the AHEPA Lodge, and a presentation by guest speaker Vice Admiral Norman W. Ray.
ADD YOUR VOICE TO THE DISCUSSION: Become a member
What a Globe Gazette News+ membership can do for you:
A deeper examination of local issues than you'll find anywhere else.
Two products in one – not everything that's in the print edition of the Globe Gazette is on our website, and not everything on our website is in the print edition.
Access to newspapers.com archives dating back two years.
The ability to carry your local news with you and receive alerts instantly as news unfolds.
Advertising that frequently gets you deals you won't find anywhere else.