MASON CITY | The 80th North Iowa Band Festival honored two longtime local volunteers as grand marshals during the parade Saturday. 
The Grand Marshal Award, which honors people who have significantly contributed to the development, history and success of the festival, was given to Fred and Ila Mae Fenchel. The decision was made in November, Chamber of Commerce Program Director Kativa Weitzel said.
"It's a hard decision to make and they deserve it," Weitzel said. "Their children were thrilled when they heard." 
Fred Fenchel died April 12 at the Muse-Norris Hospice Inpatient Unit in Mason City at age 95. Ila Mae watched the parade with her children at IOOF Home & Community Therapy Center.
A convertible, with photos of the couple, drove through the parade route in honor of the Fenchels.
Fred Fenchel was a greeter for festival royalty for several years. 
"He had tons of chivalry," Weitzel said. "He really made their day when he greeted them."
Weitzel said losing Fred and not having Ila in attendance left a void in planning the festival as they both mean so much to the event.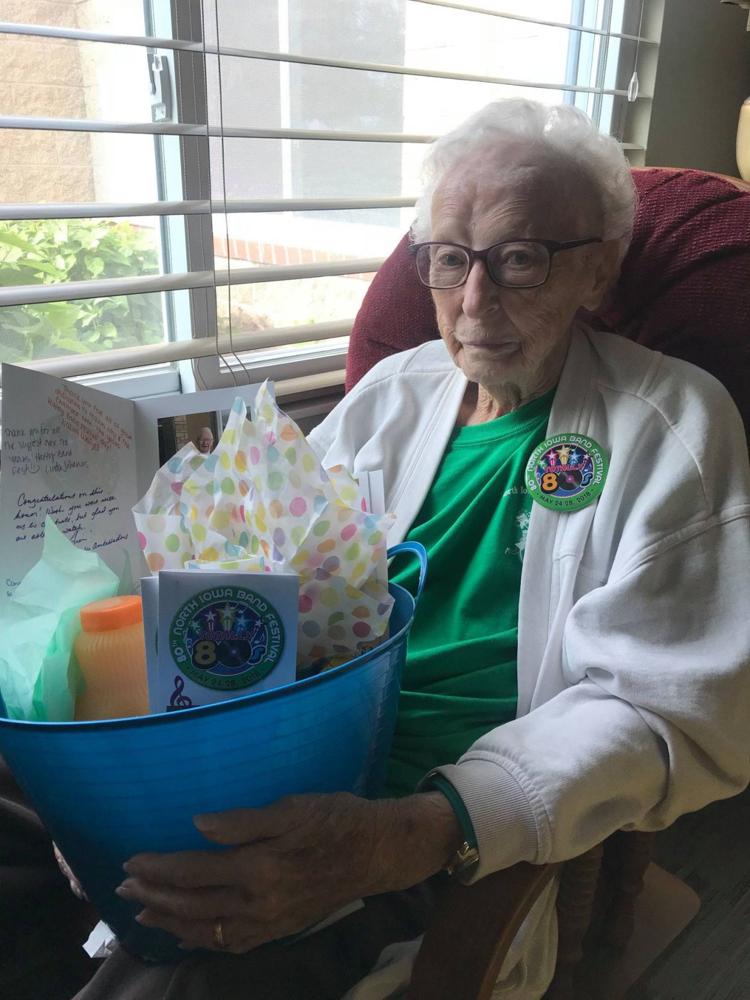 You have free articles remaining.
"If it's raining, Ila Mae is right there to hand Fred an umbrella to shelter the royalty," Chamber Director Robin Anderson said in a statement in March. "But rain or shine, they're both sporting a welcoming smile."
Fred was a Chamber of Commerce ambassador for six decades, and was inducted into the Iowa Rock and Roll Hall of Fame in 2004. Fred and Ila Mae operated an entertainment agency as well.
Ila Mae and her children were treated to brunch Saturday, ahead of the parade.
"They get to be pampered," Weitzel said. 
On Friday, the Mason City Chamber of Commerce dropped of a goodie basket to Ila Mae at the IOOF home with a card, treats and some festival gear.
IOOF Home & Community Therapy Center posted photos of Ila Mae and the basket on Facebook.
"She is happy to have received such an honor and says the parade has always been a highlight of the year," the post said.