During the North Iowa Area Community College Commencement Ceremony on May 3, over 825 graduates were recognized as earning nearly 980 degrees, diplomas and certificates during the 2018-19 Academic Year. Several honors and awards were also presented.
NIACC's Class of 2019 represents 14 countries, 10 states and 96 Iowa communities.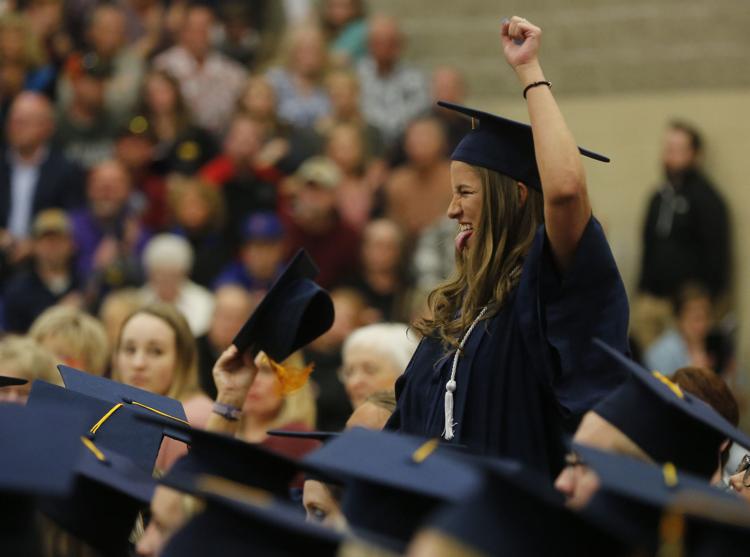 Alexander -- Tori Lynn Ciaramitaro, Ashlynn Sue McCallum, Nadia Monique Peinke.
Algona -- Luke Gregory Arrowood, Anne Marie Buscher, Ciera Nicole Klein
Allison -- Audrey Rose Albrecht, Addyson Renee Clark
Ames -- Molly Jean Packer
Ankeny -- Joel Abraham Eastin, Brendan Michael Hoy
Atlantic -- Alec Lee Hayes
Belmond -- Zachary D. Anderson, Zachary Douglas Andrews, Nathan Adam Been, Chanse Brady Berneman, Ashlyn Elise Buseman, Leopoldo Caballero, Daniel Curtis Chapman, Emma Jean Cox, Kylie Jo Cox, Madison Ann Crawford, Cheri Marie Halfpop, Michael David Jenison, Michael Alan Knapp, Kaytlynn Nancy Lee, Madelyn Paige Mason, Leo Robert Nelms, Jesse Henry Sallee, John Lee Steenblock, Alexandra Dawn Trager.
Bondurant -- Jessica Lee Altman, Connor Renee Gauch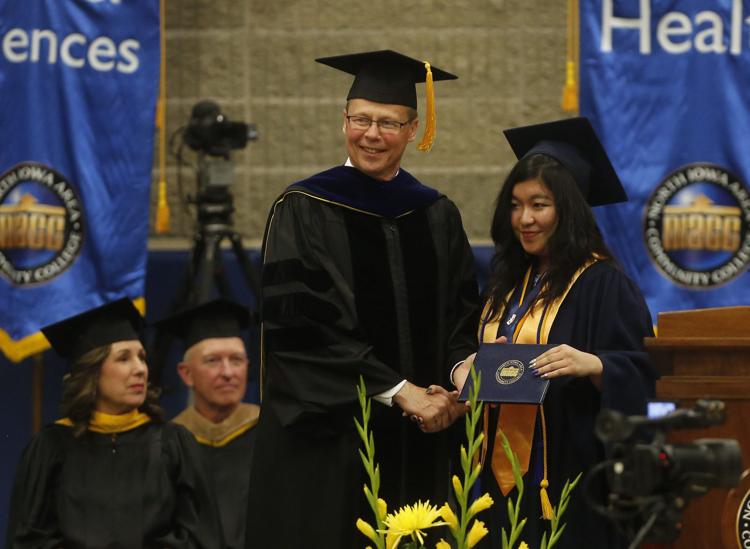 Britt -- Jennifer Alonso-Lopez, Zachary Clifford Clark, Haley Ann Halverson, Kristian D. Hammack, Paige Marie Helmers, Sydney Lynn Hudspeth, Chloe Kristine Lamoreux, Nicole Elizabeth Lampe, Bailee Elizabeth Joy Leerar, Nicholas Daniel Lemmon, Alyssa Ann Tegtmeyer, Allyson Rayne Units, Seth Tyler Weiland.
Buffalo Center -- Peter Robert Baker, McKhayla Marie Teal Paul, Nicholus Dean Price, Jessa Lynn Wirth.
Carpenter -- Emily R. DeBower, Lindsey Marie DeBower, Jayme Alan Van Sabben.
Cedar Falls -- Alexis Ann Sorenson
Charles City -- Sarah Christine Ashley, Ashley Sheron Berry, Dominque Anthony Bill, Simon Ray Coleman, Shelby-Lyn Gayle Crane, Kelsi Elizabeth Crooks, Allyson Christina Effle, Megan Marie Fairholm, Angelia Christine Gurule, Lukas Robert Hillegas, Stephen Douglas Hunt, Tangela Marie Jensen, Ravyn Ann Knecht, Andrew Richard Koresh, Jocelyn Annette Lewis, Madison Emily Lievrouw, Sheila Ann Luckett, Jordan Kaylynn McKeag, Gloria Martin Nolt, Victoria Martin Nolt, Sydney Lynn North, Ashley Elizabeth Pahnisch, Kaitlyn Ann Pellymonter, Heather Lynn Reiher, Jennifer Jean Satrio, Jennifer Lee Schuttler, Megan Jade Staudt, Kennedi Lee Stewart, Savannah Marie Teamer, Dakota Dennis Vance, Isaac Christopher Wink, Sierra Jane-Marie Wyborny, Samantha Ann Zorzi
Clarion -- Jennifer Jo Littlejohn, Samantha Renee Prime
Clarksville -- Tanner Wedeking Gilbert, Brittney Sue Litterer
Clear Lake -- Haley Marie Abbas, Joellen Ashley Andrade, Skylar Lee Andrea, Hannah Kjirsten Bartlett, Kelsey Leigh Beitel, Grayce Marie Coleman, Noah Christopher Copney, Amanda Lee Dahl, Grant Thomas Dieken, Braydon Scott Emerson, Autumn Grace Ragini Enabnit, Emily Nicole Endelman, Eric Daniel Faught, Rhys Jaden Glidden, Madison Eunice Gochanour, Eric Dennis Hahn, Ryan Lee Hall, Hailey Nicole Horner, Terri Sue Howlett, Mallory Leanne Keech, Travis R-L Kreamer, Aunna Marie Lau, Jason John Lucas, Erin Nicole Marshall, Mackenzie Marie Mattson, Bailey Ann Maulsby, Harper MaryAnn Mehman, Miranda Elizabeth Myers, Owen Lee Orr, Courtney Dawn Orte, Corrigan Michael Ouverson, Carson J Parker, Stephanie Rae Penning, Alicia Rene Perego, Mark M. Peterson, Jacob Ivan-Gerald Pingel, Austin Ronald Pitkin, Joshua Wayne Pokorney, Mackenzie Lea Rooney, Kaibrea Mikayla Schoning, Gregory Richard Southgate, Branden Hunter Starrett, David Devion Stephenson, Katelyn Grace Tofte, Tucker John Tusha, Ryan Steve Wandro, Abigail Sabine Wheatcraft, Gage Whitaker White.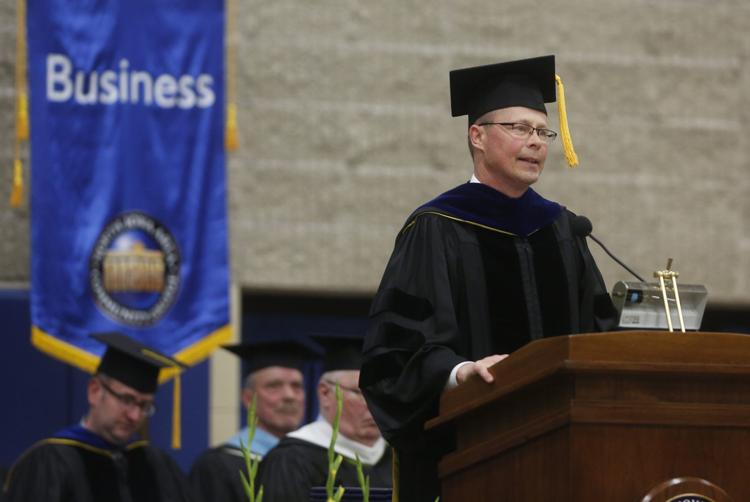 Corwith -- Nicole LeAnn Genrich
Crystal Lake -- Sequoyah Lynn Turnmeyer
Dallas Center -- Connor Raymond-Joseph York
Decorah -- Lauryn K. Eggert, Alexandra Marie Hable
Des Moines -- Eric Stephen Chambers
Dougherty -- Christina Marie Antal, Cailey Lynn Weaver
Dows -- Kassidy Leigh State, Caleb Michael Sturgeon
Dumont -- Morgyn Elizabeth Anderson, Lexis Jerilyn Kalkwarf, Katie Jo Peterson, Triston Dean Ufford, Benjamin Lee Winkowitsch
Eddyville -- Gable R. Williamson
Eldora -- Aaron Joseph Budweg, Blake Andrew Jones, Jamie Lea Kolthoff, Samantha Jo May, David Merlin Mitchell, Megan Lynn Mitchell, Joshua David Wolfs
Estherville -- Melissa Jean Gjerde
Fenton -- Elizabeth Ann Jensen, Kayla Sue Potratz, Amy Marie Ricke, Alex Lee Sauve
Fertile -- Blaze Michael Andersen, Kaitlyn Jo Bruns, Caitlin Ciara Cunningham, Brittany Kay Rasmussen, Francesca Marie Wasicek, Marissa Lanae Westfall
Floyd -- Sandra Céline Bontemps, Matthew Dennis Freund, Mikaela Diana Kreger, Stephanie Rae Mercer, Brandy Jean Nauman, Benjamin John Parcher, Sarah June Parcher, Emma Jean Staudt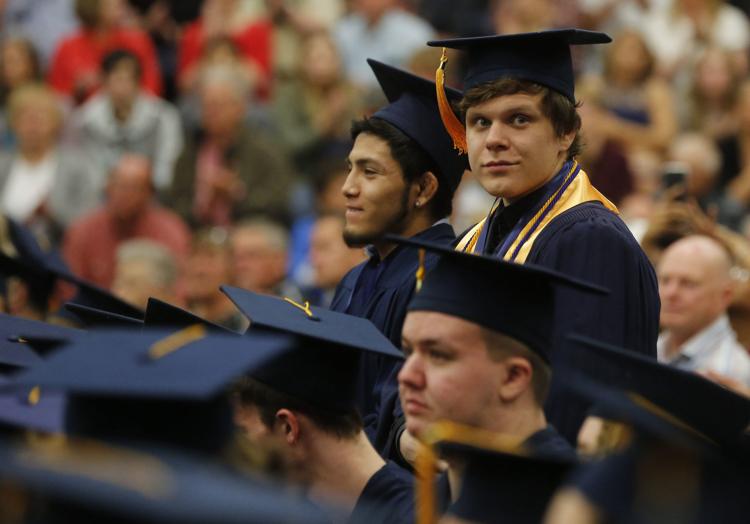 Forest City -- Makenzie Joy Brock, Brady Ruben Cantu, Brianna Kaylee Carlson, Hanna Marie Coppes, Christopher Duncan Craig, Carlo Dizon Fuentes, Larissa Kaye Ganseveld, Jenna Kay Gust, Amanda Kay Haugen, Devin Harris Johnson, Jeffrey Leonard Joseph, Brianna Renae Knapp, Andrew Victor Kuhn, Tanya Christine Olsen, Diana Mae Plagge, Benjamin R. Roisen, Ryan Steven Saarie, Madalyn Marie Schott, Samuel Paul Smith, Chandler Michael Thompson, Alyssa Joy Thoreson, Justin Everett Vāzquez
Fredericksburg -- Katie LeeAnn Gilmour
Garner -- Sadhna Rochelle Ades, Alexis Marie Carrison, Austin Bailey Case, Candie Janet Cueva, Kevin David Currier, Logan Duane Dalbeck, Katie Jeanne Froiland, Brianna Mary Gamerdinger, Michelle Lee Graff, Tricia Lynn Hall, Michelle Kathleen Jackson, Hannah Marie Kozisek, Maureen Rose Kozisek, Ryley John William Kozisek, Dylan William Mahlstedt, Brianna Rae McNeil, Megan Nicole Oetken, Caitlynn Ann Ostrem, Sadie Quinn Oulman, Bailee Mae Pitzenberger, Dustin Glenn Schlawin, Madison Rae Singley, Grady Michael Robert Umbarger, Tiara Joy Van Gerpen, Vicky Ann Westcott.
Gilbert -- Kamryn Lea Miller, Tate Irene Powers
Gilmore City -- Jessica Kay King, Stacey Rae VerHelst
Goodell -- Brylee Sue Halfpop
Grafton -- Melanie D. Bistline, ,Carissa Lynn Blake, Jacob Randall Hyde, Derek James Jorgensen, Ryan Andrew Petersen
Greene -- Amanda Jan Allan, Dylan Michael Clipperton, Sarah Jane Goodrich, Makayla Jean Hauser, Curtis Andrew Niedert Jr., Kala Lynn Rose, Clay Robert Shultz, Mackenzie Jean Staudt, Dallas Bruns Michael Testroet, Samantha Jo Usher
Hampton -- Parker Bowen Allen, Scott Buss, Camille Cavazos, Judah Charles Dean, Miranda Grace DeVries, Marie Andree Gonzalez, Ciara Anne Hansen, Ashlyn Rae Hanson, Kaitlyn Ashley Howrey, Zarek Jesse Mahler, Mikyla Zoe Marquard, Veronica Armenta Perez Martinez, Sydney Alexandra Meyer, Samuel Dean Mollenbeck, Cody James O'Donnell, Calista Lynn Polk, Olivia Grace Polk, Dianna Dawn Porzio, Kaylea Michelle Rew, Emma Kay Sackville, Eileen Jaqueline Solis, Crescencio Sosa Elivar, Ciara Marquise Spradlin, Paige Regina Springer, Caleigh Rae-Ann Sutter, Joshua Tello Calles, Hunter Jade Wilkinson
Hanlontown -- Hailee Susanne Ausenhus, Cody Francis Bruns, Natasha Lynn Hadacek, Daniel Ray Hennigar, Michael Ray Orlowski, Katie Rose Van Cleve
Hubbard -- Mercedes Mae Riley
Ionia -- Stephanie Marie Pauley, Caleb Andrew Winters
Iowa Falls -- Alexey Reed
Joice -- Tracie L. Folkerts, Kelly Jo Hain, Myja Jo Johnson, Amanda Marie Poley, Tyler James Swenson, Hunter Dean Tritch
Kanawha -- Brooklyn Renae Buren, Peyton Elizabeth Cook, Jonathan Ryan Hernandez, Amanda Nadine Howerton, Bethany Ann Langfitt, David Michael Wade
Kensett -- Coleby Michael Bratrud, Lisa Ann Brevig, Katie Grace Garnas, Katie Mae Platts, Jasmyn Haley Schmidt, Emma Marie Walling, Dillon James Wilson, Eve Leona Yezek
Klemme -- Cameron Parker Jackson, Angela Jean Janssen, Ashlee Marie McAtee, Katie Ann-Marie Emma Woiwood
Lake Mills -- Adam Dean Bergo, Cole K. Bergo, Thomas Clair Canny, Dylan Michael Cavett, Abigail Grace Chose, Alex Edward Dahle, Jocelyn DeElda Dahle, Charles William Dugger, Parker Carl Eaton, Megan Sharlene Francis, Deanna Michelle Green, Lukas David Groe, Brianna Mae Holstad, Brittany-Ann Kathleen Kirschbaum, Darcy Lynn Kruger, Drae Alan Love, Kristin Elaine
Manee -- Emily Marie Rice, Sierra Marie Starkey, Kasey Lyn Wojahn
Lakota -- Teresa Ann Price, Mary Lynn Steven
Latimer -- Jesse Lucas Anderson, Jessica Jean Brooks, Maci Elizabeth Lohrbach, Tiffany Danielle Martinez, Liby Jo Murray, Tessa Joyce Podolan, Elizabeth Rodriguez
Leland -- William Roy Kirschbaum, III
Little Cedar -- Wesley Irwin Hardy
Manly -- Lakyn Leahná Bacon, Robin Lin Bast, Dominique Cierra Bohl, Andrew Timothy Dawson, Heather Lynn Dawson, Elizabeth Rae Ebel, William Tristram Hillson, Dylan John Kisner, Christian Lynn Kleinow, Claire Elena McAllister, Sarah Nicole Miller, Savannah Mae Moore, Kathleen Ann O'Keefe, Emily Mae Overy, Carter Christopher Smith, Shanna Elizabeth Stoltenberg, Cory Allen Warburton
Marble Rock -- Samuel John Dolan, Gary A. Kadera, Heather D. Kadera, Chase Garyalan Krueger, Andrew Clarence Schmitt
Mason City -- Ashley Elizabeth Alert, Jalyn Drew Kinnan Alexander, Avery Elizabeth Allen, Maylee Renae Ariston, Amanda Kay Arreguin, Ashley Danielle Baer, Sydney Christine Baker, Krista Jean Barnish, Morgan Lynn Beals, Madison Kay Benson, Sierra Nicole Berding, Abby Ann Berg, Sarah Katherine Betz, Maria Mariscal Blackburn, Blazer James Blake, Carson David Blunt, Matthew Paul Bormann, Anthony Allen Boster, Sarah Nicole Bracht-Wagner, Annalise Emelie Brosdahl, Scottie May Brown, Sabrina Jo Burke, Danielle Porshea Burks, Bradley Alan Burns, Loida M. Burns, Sanita Cajic, Cyle Ray Calhoun, Scott Andrew James Caron, Trevor Allen Carr, Lucero Carrillo, Joni Louise Caspers, Rachel Elizabeth Cervantes, Ian Lee Chavez, Jill Nicole Christianson, Kaylee Ann Ciavarelli, Jaydon Lee Cobb, José Antonio Cornejo, Danielle Marie Crom, Michelle A. Crooks, Evan Nathaniel Dahlin, Megan Marie Dalluge, Emma Violet Ann Dannen, Megan Christine Dempsey, Katelyn Grace Dettman, Damien Reece Diaz, Skyler Dallas Dickinson, Thea Lynn Dickinson, Hunter Charles Dingman, Sarah Elizabeth Dodd, Parker Steven Dondlinger, Acacia Antoinette Downs, Seth R. Drumheller, Holly Claire Drzycimski, Julia Anne Dunlavey, Rose Marie Elliott, Weston Michael Engels, Chloe AnnMarie Featherston, Brandon Robert Finch, Benjamin Patrick Fitzgerald, Levi C. Follmuth, Steven Michael Follmuth, Ethan Delmar Lowell Foster, Seth Alan Clayton Foster, Joshua George Francis, Austin Martin Frank-Graves, Hayley Jo Lynn Fransen, Zoé Lynn Frascht, Gabrielle Paige Fridley, Kayla Michele Gangestad, Francesca Marie Garrett, Raymond Charles Garza, Alyssa Ashley Gentz, Shannon Ariel Gibbons, Jaidyn Marie Godfrey, Bailey Elise Graves, Wil James Gribben, Tracy Marie Grooters, Drake Alan Hadacek, Spencer James Hadacek, Nathan John Hanna, Tiffany LeAnne Hanson, Sharla Raye Held, Alisha Kay Herman, Hannah Elizabeth Hill, Hunter David Hill, Patrick Allen Hoffmann, Timothy Harold Hoffmann, Breanna Elizabeth May Holloway, Kaicey Sue Holmes, Mackenzie Rayane Horst, Julie Marie Hubacher, MacKenzie Rasháe Hughes, Lauren Madison Hugi, Chloe Jonell Ihlenfeldt, Rhonda Faye James, Joshua Dean Jasso, Gage Maurice Johnson, Ashley Nichole Jolly, Lyndsey Marie Kalvig, Mia Margaret Lillian Katter, Taylor Erin Klouse, Samuel John Knox, Caden Jay Koerber, Krystal Lynn Koster, Margaret Suzanne Kruse, Kyle Brandon Lang, Bryan Ronald Larson, Bryan J. Lathrop, Anna Katherine Lensing, Senai Miyan Lewerke, Elena Marie Lichman, Maddison Ann Loeckle, Morgan Kay Luecht, Sydney Anne Martin, John Arthur Matous, Matthew Lee McClemons, Kelsey Mae McCormick, Connor A. McLaughlin, Taylor Jo McLaughlin, Morgan Kathleen McManigal, Elizabeth Morgan Mennen, Kaylee Rose Meyer, Brooke Ellen Meyering, Rachel Loree Miller, Mercades Lynn Motz, Kristen Kathleen Muncy, Jennifer Ann Nelsen, Gregory Ogden Nicholas, Marlene Judith Jeanne Nickerson, Maddie Ann Niedermayer, Bailey Ann O'Banion, Vivian Nyakara Obwogi, Briana Michelle O'Daye, Stephen Topkin Ott, Christian Anthony Paloma, Teagan JoAnn Pals, Nicole Kaitlin Patrick, Kristen Renae Wagner Penn, Luke Martin Peterson, Josiah Philpott, Hunter James Pietig, Mirsada Pivic, Elizabeth Therese Platts, Ryan David Pope, Marisol Ana Ramirez, Stephanie Ann Rassett, Makayla Rose Retterath, Tyler James Richardson, Brandi Kay Riggan, Kyle Samuel Riker, Sherry Marie Ritter, Savanna Rose Roach, Taylor Elizabeth Ruby, Jessica Nicole Russell, Michael Patrick Ryan, Joseph Ray Sage, Grace Carolina Sanchez-Gannett, Maria Carol Schmidt, Samantha Kay Schmidtke, Jason James Scott, Kayla Desaray Seidel, Zachery P. Sencer, April Lynn Sitzmann, McGwire Jeffrey Skogen, Brendon Dean Smith, Rylie Jo Smith, Adrianna Christine Snyder, Olivia Kae Sorenson, Catlin Elizabeth Starr, Grace Jordan Steere, Zachary Thomas Stephenson, Stephanie Lynn Stroup, Aubrea Marie Thompson, Austin J. Thompson, Drew Jacob Tierney, Jill Mbah Fominyam Tifuh, Bobbi Jean Tilkes, Emily Nicole Till, Kayla Marie Till, Cassidy Renay Towell, Natasha Amber Troge, FaLicia Ann Tucker, Sara Rose Valen, Heather Ann VanderPloeg, Miguel Angel Vargas-Vazquez, Tyler Jordan Volkmer, Trinity C. Ward, Connor C. Washington, Samantha Jo Washington, Trey Lee Wiegmann, Carson Trey Williams, Kenniesha Kadia Williams Anderson, Jordan Rayne Wilson, Jacie KayAnn Wise, Mackenzie Rae Wood, Jacob Tyler Worman, Mary Claire Kathleen Wunderlich, Brittany Ann Wurtzel, Sarah Yacoub, Kyle Stephen Younker, Justin Dean Zeigler, Britney Danielle Zeller
Mc Intire -- Blake C. Adams
Meservey -- Jordan Joseph Robert Clark
Milo -- Kaci Lynn Sherwood
Mitchell -- Noah Layton Hollister
Mt. Pleasant -- Zachary Aaron Ruckdashel
Mt. Vernon -- Nick Goodrich
Nashua -- Jewel Marie Gipple, Kathleen Danielle Hinz, Kevin H. Hinz, Aubrey Christina Olson
New Hampton -- Kenyata Barron, Kristina Marie Keigley, Abbey Lee Knowlton, Kaitlyn Weaver Shirk, Dylan Allen Steinlage
New Hartford -- Emma Lucille Eden
Nora Springs -- Savanna Ann Diesburg, Morgan Elizabeth Dutka, Kalen Dean Eastman, Colton James Fink, Melissa Lynn Gaul, JC Allen Houdek, Morgan Kay Kelley, Samantha Ann Kramm, Tammi Lynn Kuhlers, Sadye Alexis Marker, Jacob Preston Mathers, Taylor Marie McEachran, McKanzi Nicole McKibben, Shane M. Myers, Jonathan Dean Opkis, Tessa Marie Overturf, Hannah Elizabeth Wagner, Caleb Jon Wolff-Sonberg, Rachel Leanne Wyborny
Northwood -- Marcus Timothy Brandt, Cutter David Bruce, Chasity Rose Christensen, Mackenzie Paige Davis, Little Joe Duron, Madison Rae Eilertson, Bethany Anna Gentz, Shelby Nicole Hagen, Mackenzie LaRae Hakes, Scott Thomas Hengesteg, Brooke Marie Hoeppner, Molly Grace Hunchis, Hunter Julson, Kya Savanna Krachmer, Misty Rose Miranda, Sully Christian Reyerson, Laney Mae Ryks, Gavin Lee Varner, Areli Isabel Zamudio
Oelwein -- Ashley Lyn Tuecke
Orchard -- Nickolaus Steven Chambers
Osage -- Nathen Michael Adams, Kristine Lee Bates, Kyle Steven Berge, Ashlynn Jo Brock, Skyler James Buss, Brooke Mildred Carlson, Hailey Sue Carlson, Klaire Josephine Chisholm, Noralba Cibrian Peña, Jacy Marie Hovde, Lexy Jo Hovde, Jack A. Huebsch, Caitlin Marie Jensen, Corin Elizabeth Johanns, Alexandra Rebecca Johnson, Andrea Nicholle Johnson, Noah Mark Krabbe, Annmari Lucy Milbrandt, McKenzie Ann Mohl, Hanna Rae Mullenbach, Hunter Samuel Noordhoek, Trevor Merlin Olson, Clayton James Palmer, Jacob Arthur Potter, David Samuel Rader, Zachary Elmer Roalfs, Lucas John Rogers, George Michael Schorg, Kelsi Ann Scribner, Casey Ryan Shaw, Rebecca Lynn Shaw, Isaac Harold David Shultz, Kalia Rae Strickler, Elizabeth Marie Valasek, Sabree Grace Wagner, Ellen Marie Witt
Plainfield -- Chainee Kay Iriarte
Plymouth -- Alexander Wyatt Hackett, Lydia Ruth Jones, Nicholas Dean Navratil
Rake -- Cameron James Roth
Readlyn -- Lakin Nicole Joerger
Reinbeck -- Carley Rae Crozier
Riceville -- Boe Daniel Adams, Thomas Kenneth Bauer, Cambria Jo Berentsen, Natasha Ann Duryee, Hunter Michael Geerts, Nicholas Clinton Jensen, Taylor Nicole Kraft, Katie Ann Mayer, Kaleb Thomas Tweite
Riverside -- Chase William Rath
Rockford -- Ryan August Bartling, Logan Mitchel Coyle, Sydney Taylor Fullerton, Theresa Janet Maxine Jones, Lindsay Sue Mason, Sheena Lea Petersen, Amber Lee Staudt, Chloe Amilaine Thompson, Zachary Lee Walker, Cody Lee Weiner
Rockwell -- Taylor Ann Kirschbaum, Kylie Elisabeth Laudner, Zachary Ryan Laudner, Cecilia Grace Novotney, Dawson James Zeitler
Rudd -- Darielle Marie Hudspeth
Sheffield -- Jarel Jared Arbegast, Raegan Alexa Arbegast, Carley Sue Ballhagen, Shelby Jean Ballhagen, Alyssa Ann Barkema, Ryan Charles Dannen, Ylani Cruz Guerrero, Rebecca Rae Hopes, Kelli Jane Lage, Jacob John Nierengarten, Erika Paige Perkins, Keanna Jean Peterson, Grace Elizabeth Shreckengost, Erika Darlene Wogen, Kayla Jo Worley,
Sigourney -- Tyler Lee Crawford
Sioux City -- Douglas Scott Steinhoff
St. Ansgar -- Benjamin Paul Boerjan, Megan Lee Adams, Levi J. Alder, Savannah Jo Benttine, Brodie Halsey Bruce, Paige Kathryn Brumm, Hunter Jon Evans, Jolene Ann Hansen, Grace Marie Heimer, Jacob Michael Hemann, Kaitlyn Elizabeth Hemann, Chelsey Rae Huisman, Mikaela Ann Jahr, Daria Johanna Jorgensen, Brianna Lynn Lowe, Jared Gene Mayer, Jessica Lynn Meier, Justin Tayler Okland, Mackenna Ruby Pannhoff, John Dale Patterson, Alyssa Ann Powers, Colin James Salz, Bethany Ann Smillie, Katelyn April Squier, Domonic Max Steele, Daniel Mark Wilbur
Stacyville -- Keith Adrian Adams, Devan Patrick Hackenmiller, Emily Alexis, Hemann, Alexis Kathryn Meek
Thompson -- Reece Daniel Larson
Thornton -- Amanda Jo Janeka, Christopher Lee McDowell, Lauren Frances Moore, Tiffin, Quinn Murphy, Underwood, Jasmin Sue Benedict
Wadena -- Denise Sue Thompson
Waterloo -- Tahya Ann Campbell, Mark Adrian Cleope, Adriane LeAnn Cole
Wesley -- Sydney Jo Dornbier
West Des Moines -- Ashley LeAnn Johnson
Wilton -- Evan Matthew Reifert
Woden -- Natalie Ann Wood-Wiebke
HALL OF FAME CANDIDATES (Graduates earning all A's at NIACC) -- Sarah K. Betz, Mason City; Mikyla Z. Marquard, Hampton; Alexandra D. Trager, Belmond; Daniel M. Wilbur, St. Ansgar.
PHI THETA KAPPA GRADUATES (Graduates inducted into the Alpha Psi Beta Chapter of this international honor society for two-year colleges) -- Awais Abid, Birmingham, United Kingdom; Lakin N. Joerger, Readlyn; Sydney L. Hudspeth, Nicholas D. Lemmon, Alyssa A. Tegtmeyer, all of Britt; Parker B. Allen, Ciara A. Hansen, Mikyla Z. Marquard, Eileen J. Solis, all of Hampton; Lakin N. Joerger, Readlyn; Joellen A. Andrade, Owen L. Orr, Corrigan M. Ouverson, Grant T. Dieken, Abigail S. Wheatcraft, all of Clear Lake; Annmari L. Milbrandt, McKenzie A. Mohl, Hanna R. Mullenbach, Hunter S. Noordhoek, Ellen M. Witt, all of Osage; Edna S. Angle, Copley, Ohio; Jarel J. Arbegast and Raegan A. Arbegast, both of Sheffield; Hailee S. Ausenhus, Cody F. Bruns, Michael R. Orlowski, Katie R. Van Cleve, all of Hanlontown; Sydney C. Baker, Krista J. Barnish, Sierra N. Berding, Sarah K. Betz, Matthew P. Bormann, Bradley A. Burns, Ashley E. Alert, Megan C. Dempsey, Nathan J. Hanna, Sarah E. Dodd, Seth Alan C. Foster, Joshua G. Francis, Hayley Jo L. Fransen, Gage M. Johnson, Senai M. Lewerke, Sarah Z. Yacoub, Trey L. Wiegmann, Kayla M. Till, Mary Claire K. Wunderlich, all of Mason City; Melanie D. Bistline, Grafton; Daniel C. Chapman, Emma J. Cox, Madelyn P. Mason, Alexandra D. Trager, Belmond; Addyson R. Clark, Allison; Candie J. Cueva, Hannah M. Kozisek, Garner; Makayla J. Hauser, Greene; Jocelyn D. Dahle, Emily M. Rice, Brittany-Ann K. Kirschbaum, Lake Mills; Lindsey M. DeBower, Carpenter; Brylee S. Halfpop, Goodell; Julian Echeverri Spaggiari, Bogota, Columbia; Allyson C. Effle, Jordan K. McKeag, Lukas R. Hillegas, Isaac C. Wink, all of Charles City; Colton J. Fink, Rachel L. Wyborny,  Bethany A. Gentz, Brooke M. Hoeppner, all of Northwood; Pedro H. Giordani, Canoas, Brazil; Julian A. B. Giustiniano, Perth, Australia; Kirrilly A. Hughes, Telegraph Point, Australia; Kyle J. Pike, Thornlands, Australia; Caitlin J. Serle, Colac, Australia; Takahiro Higuchi, Tokyo, Japan; Maria Ishii, Kamogawa, Japan; Sae Oikawa, Saitama, Japan; Alyssa E. Laxson, Augusta, Wisconsin; Alexis K. Meek, Stacyville; Cecilia G. Novotney, Rockwell; Emily M. Overy, Manly; Katie J. Peterson, Dumont; Benjamin R. Roisen, Forest City; Kala L. Rose, Greene; Kaci L. Sherwood, Milo; Denise S. Thompson, Wadena; Marissa L. Westfall, Fertile; Daniel M. Wilbur, St. Ansgar; William R. Witt, Albuquerque, New Mexico.
OUTSTANDING ATHLETES/SCHOLARS -- Julian Echeverri Spaggiari, Bogota, Columbia; Cecilia G. Novotney, Rockwell
2019 AMBASSADOR SCHOLARSHIP RECIPIENTS: 
Ann Schinnow Mason Memorial Scholarship -- Julian A. B. Giustiniano, Perth, Australia
Bergland & Cram Scholarship -- Addyson R. Clark, Allison 
Carstensen Family Scholarship -- Hannah E. Wagner, Nora Springs
Earl Ashland Scholarship -- Bradley A. Burns, Mason City
Frank Schmitz Memorial Scholarship -- Hailee S. Ausenhus, Hanlontown
Joel Picker Social Science Scholarship -- Lauryn K. Eggert, Decorah
Robert H. and Mary Isensee Scholarship -- Matthew P. Bormann, Tiffany L. Hanson, both of Mason City; Jonathan R. Herandez, Kanawha; Annmari L. Milbrandt, Osage.
NIACC Graduation 1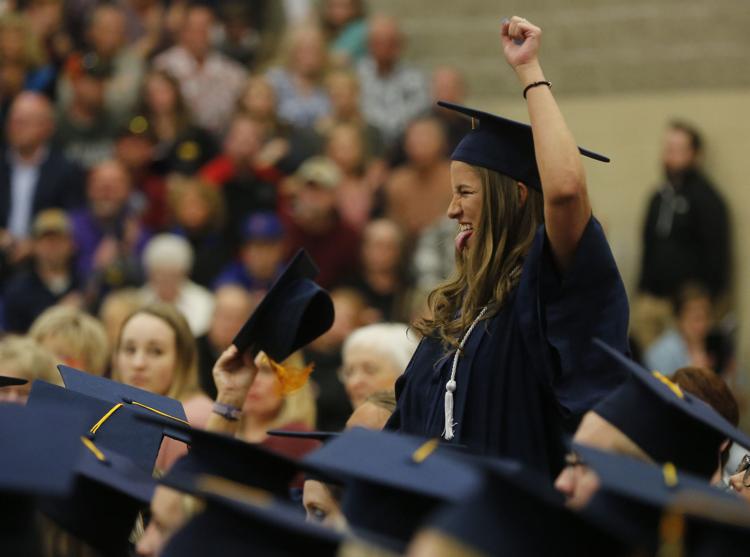 NIACC Graduation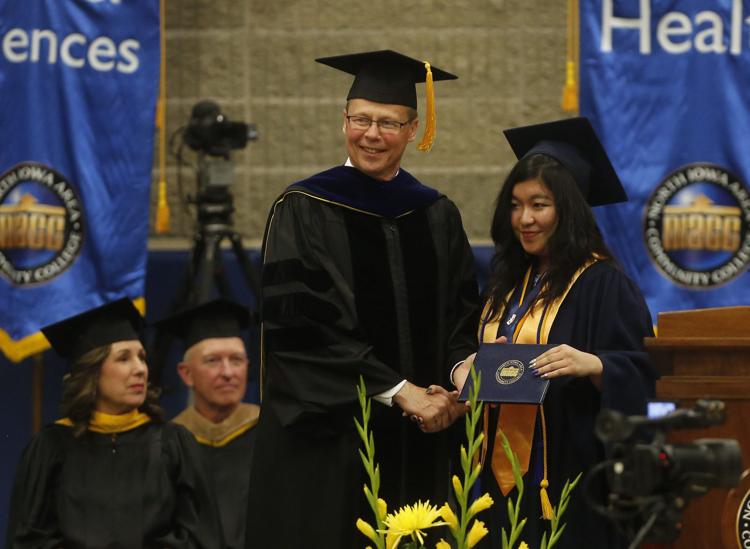 NIACC Graduation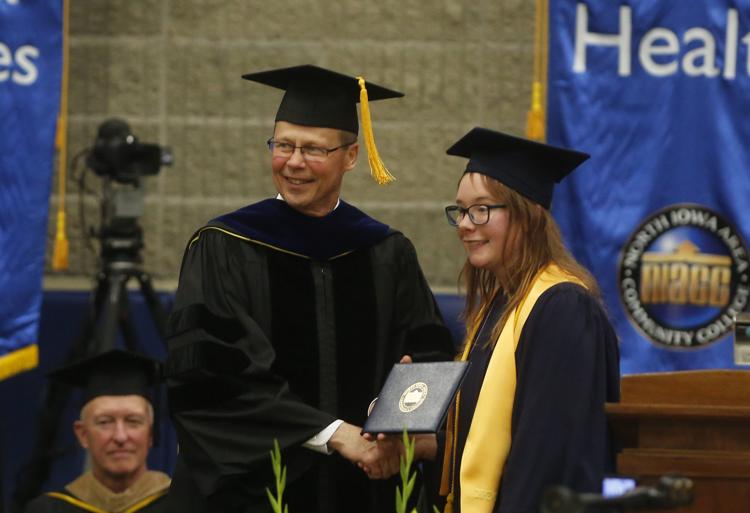 NIACC Graduation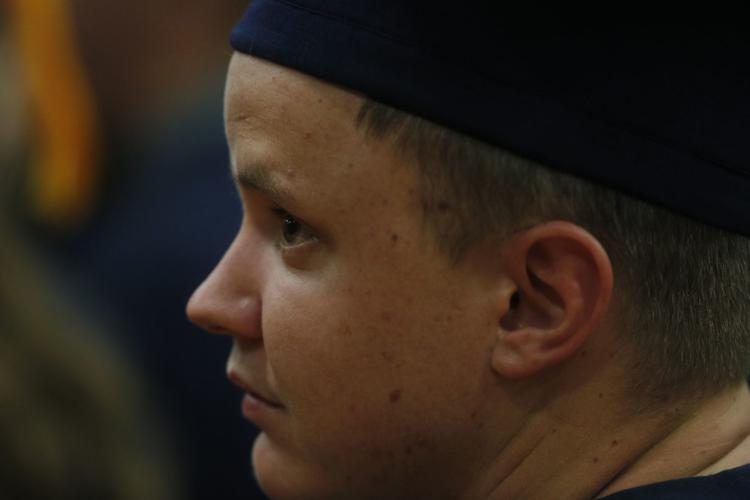 NIACC Graduation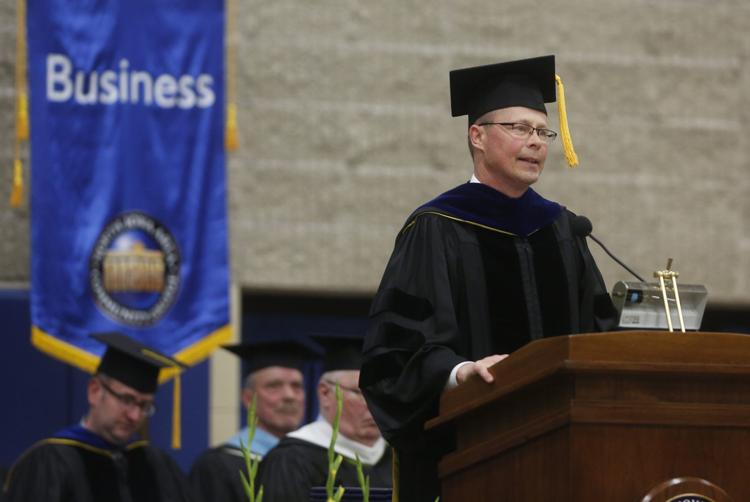 NIACC Graduation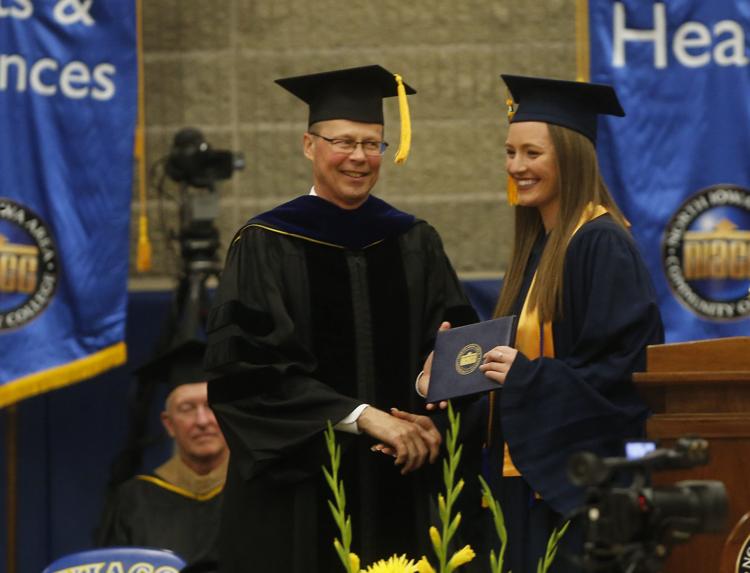 NIACC Graduation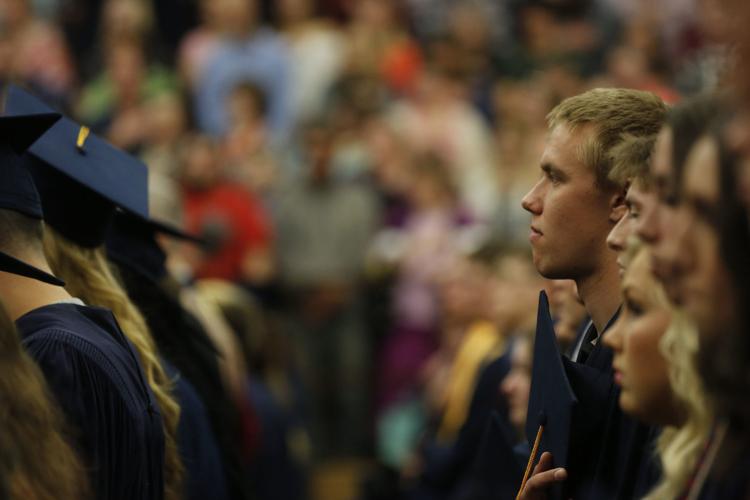 NIACC Graduation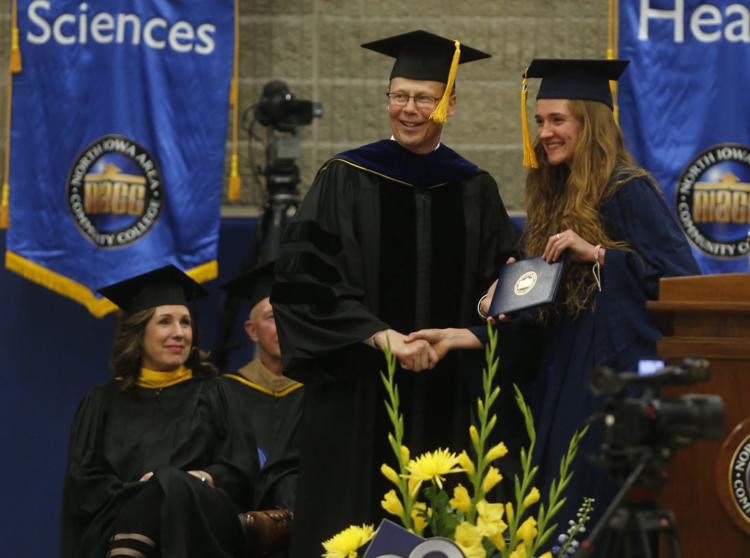 NIACC Graduation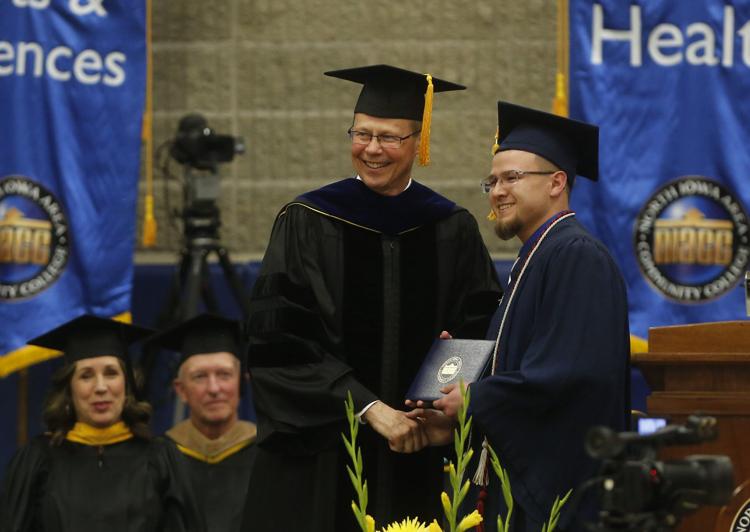 NIACC Graduation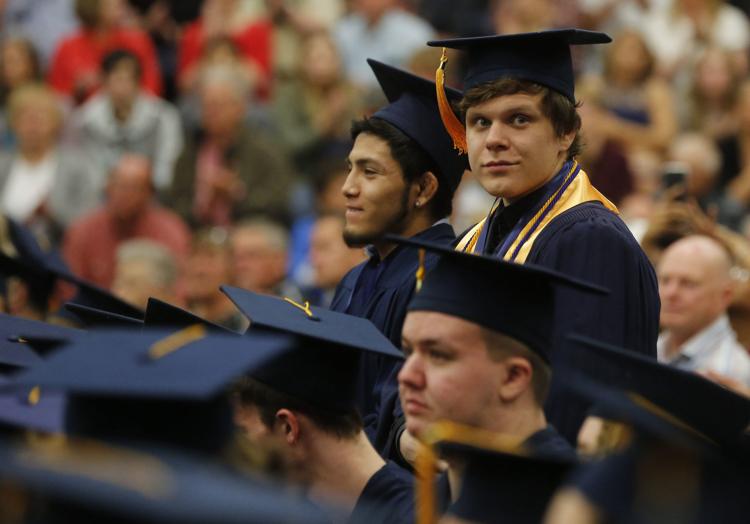 NIACC Graduation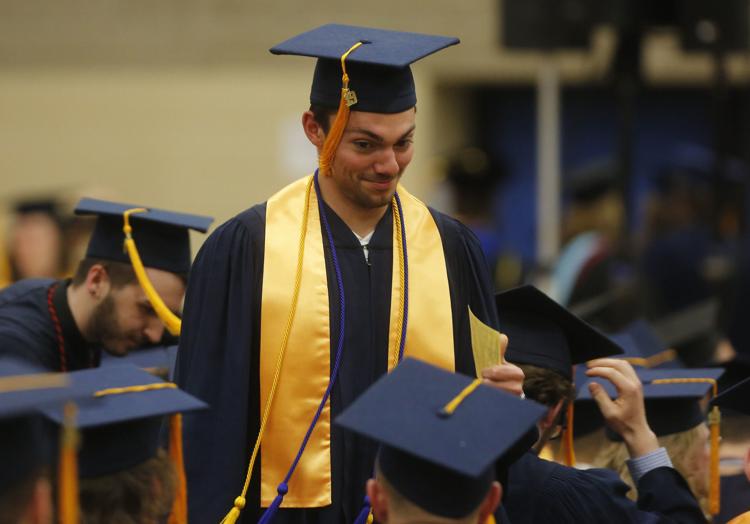 NIACC Graduation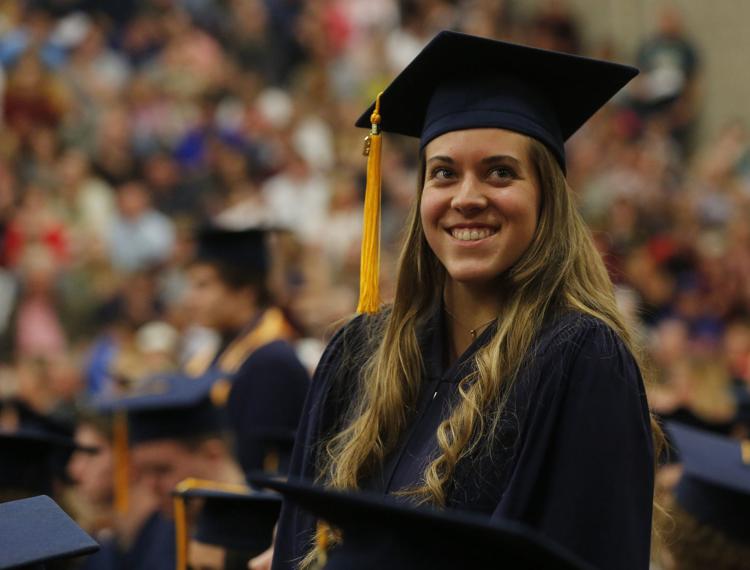 NIACC Graduation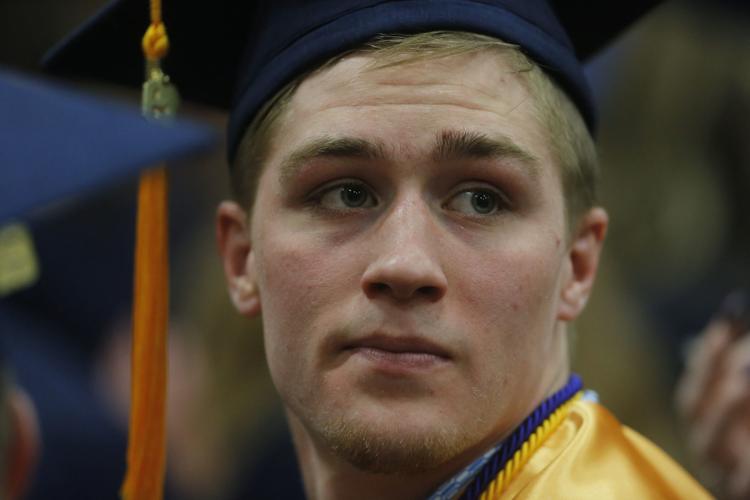 NIACC Graduation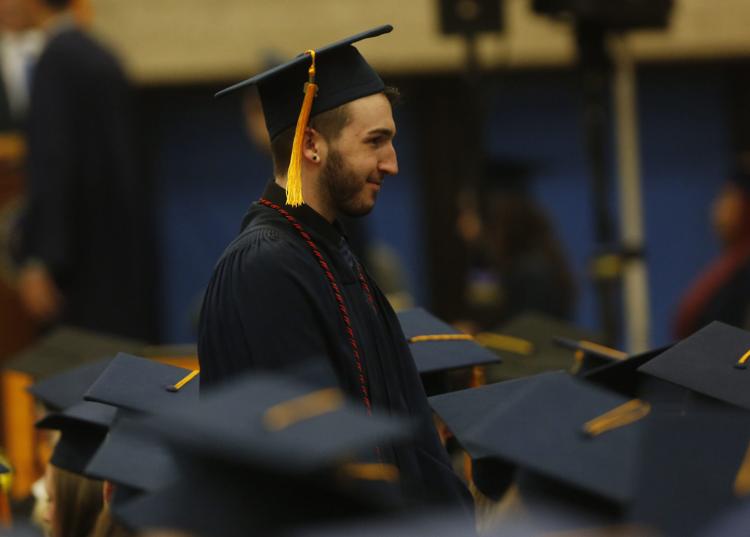 NIACC Graduation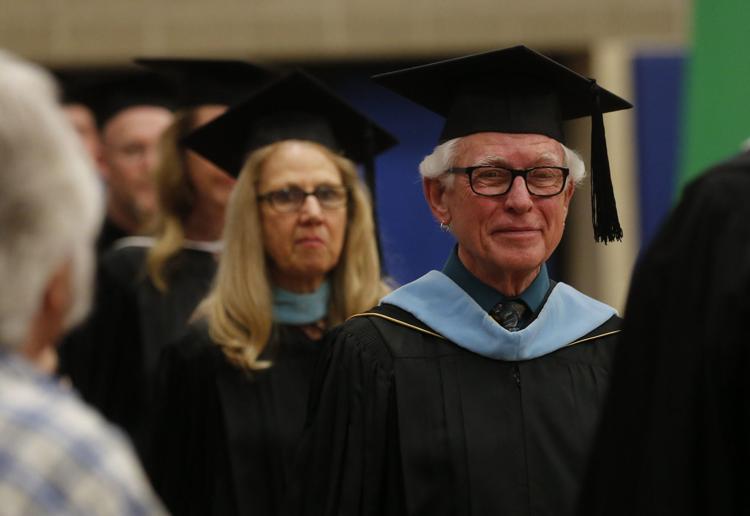 NIACC Graduation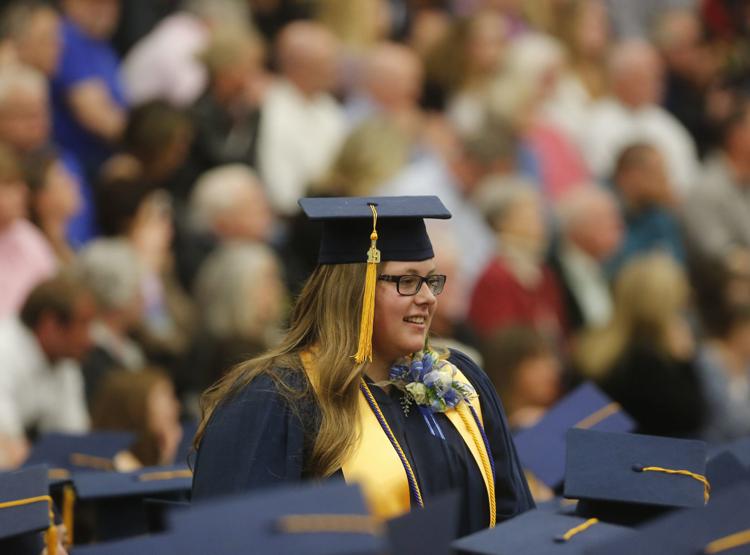 NIACC Graduation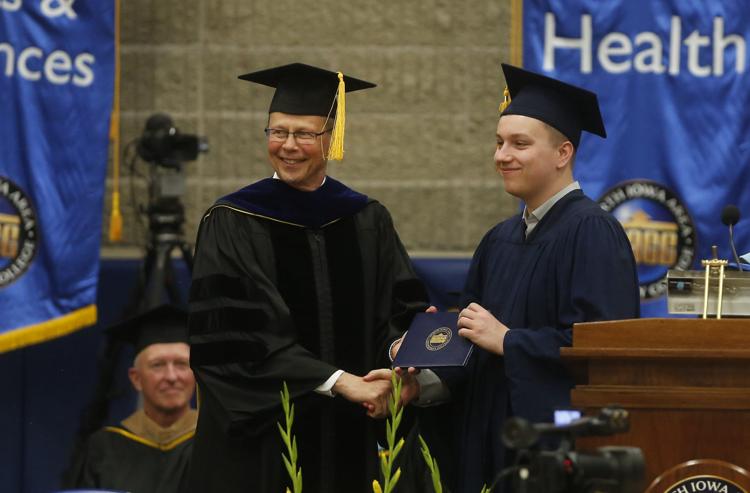 NIACC Graduation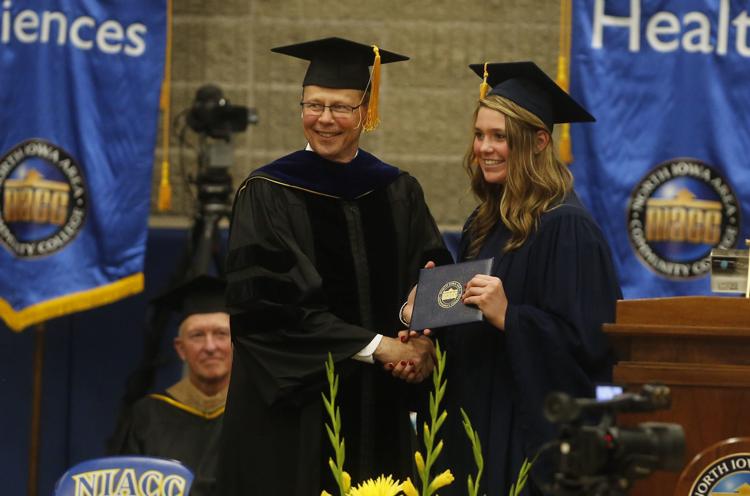 NIACC Graduation
NIACC Graduation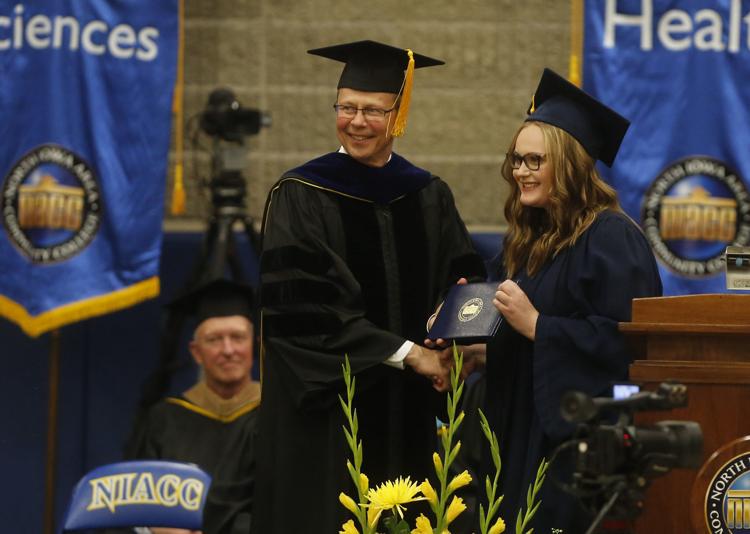 NIACC Graduation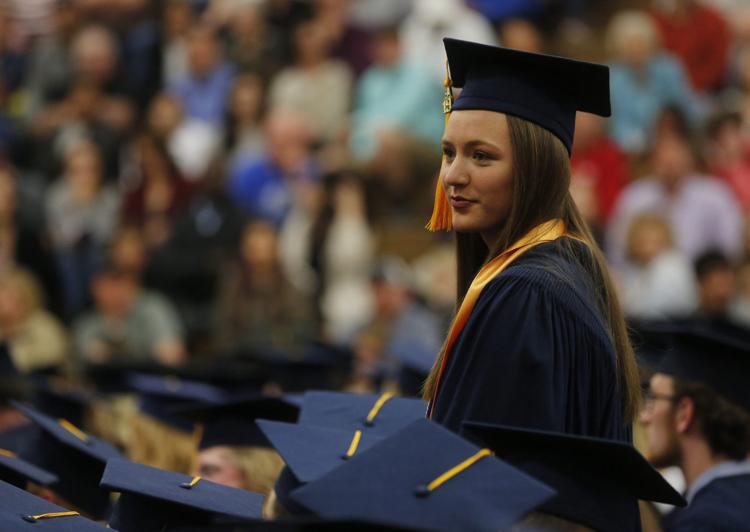 NIACC Graduation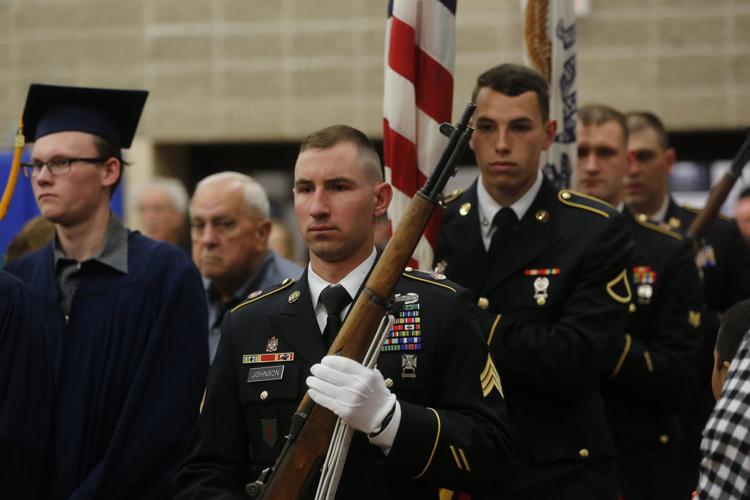 NIACC Graduation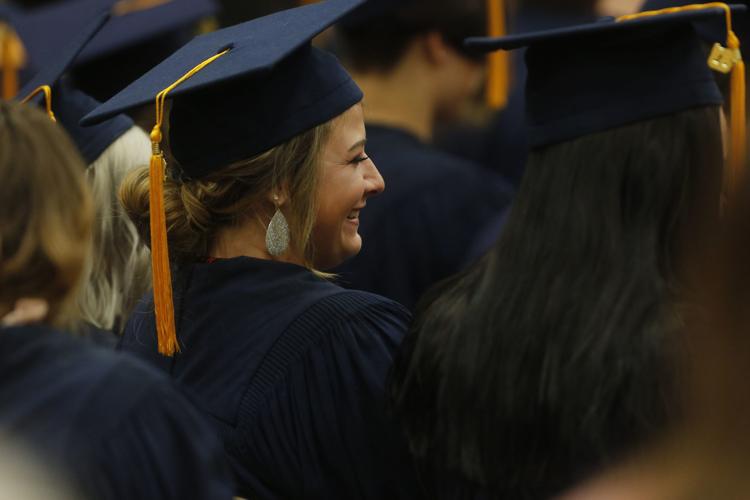 NIACC Graduation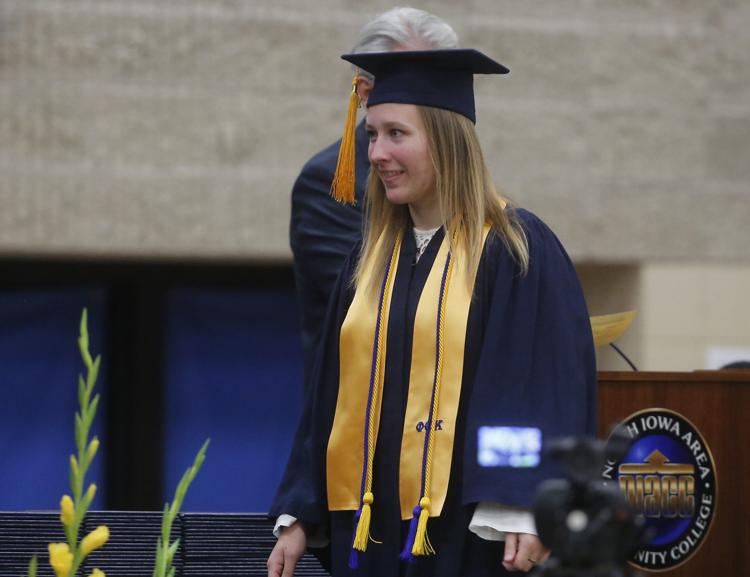 NIACC Graduation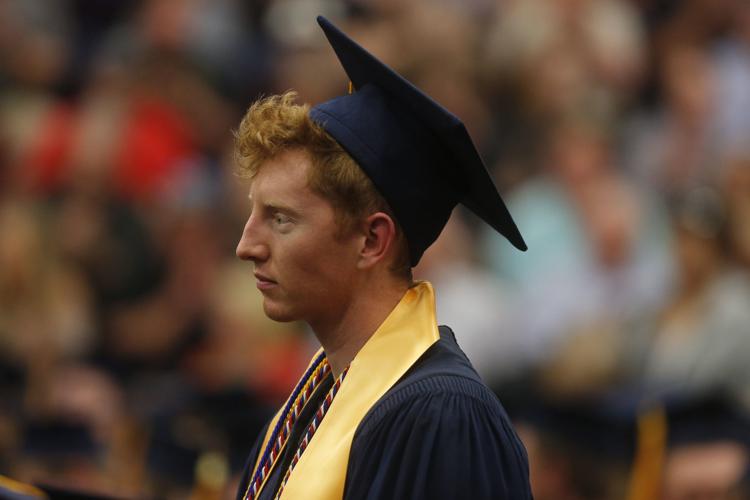 NIACC Graduation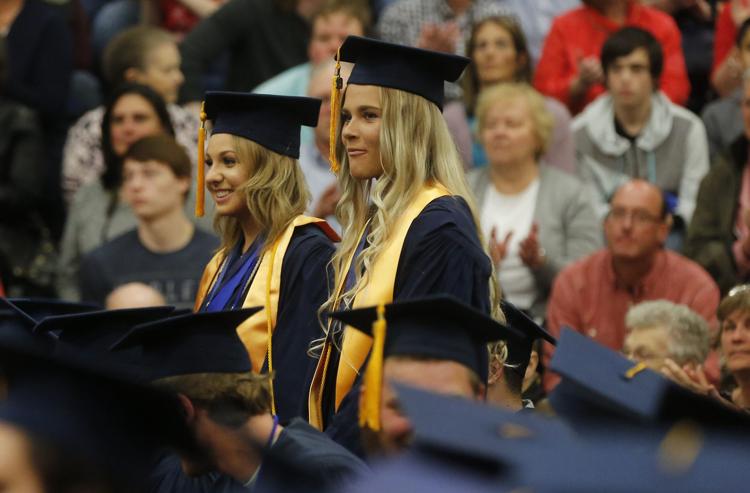 NIACC Graduation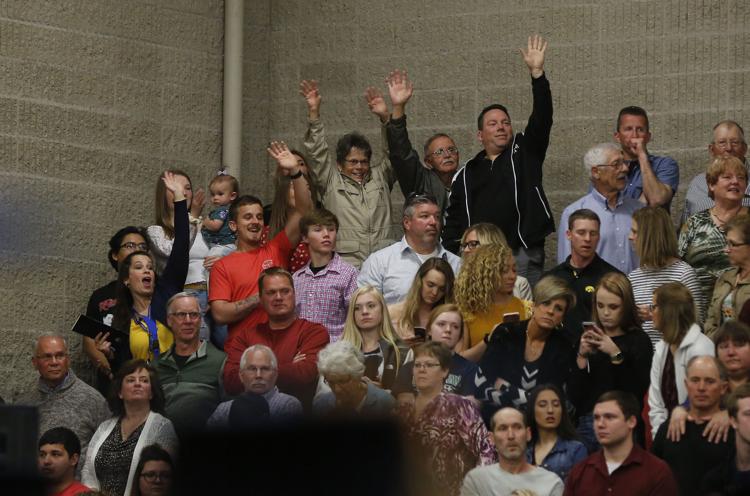 NIACC Graduation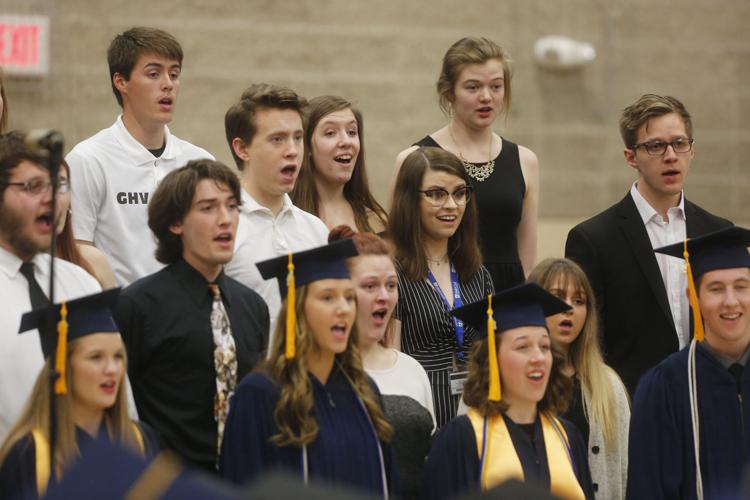 NIACC Graduation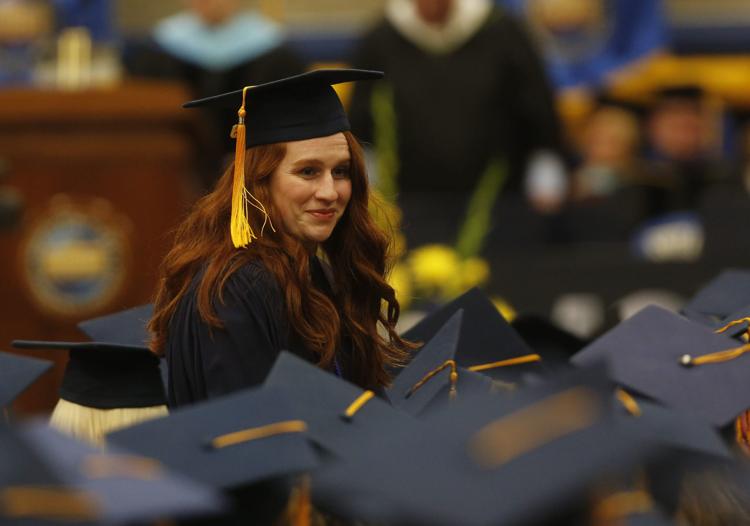 NIACC Graduation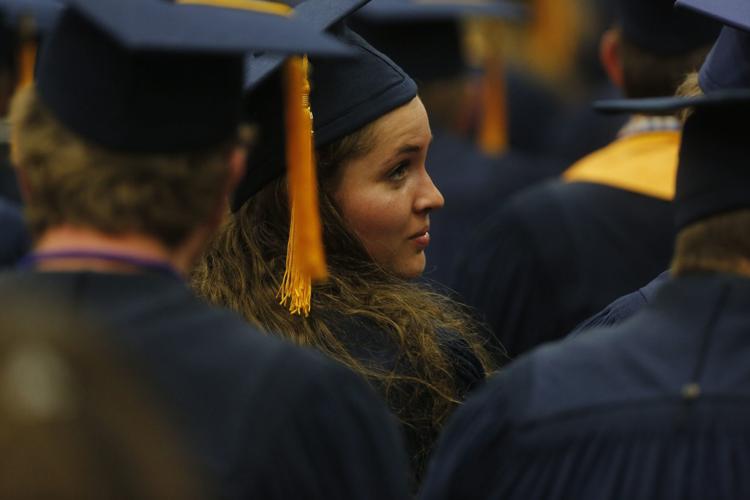 NIACC Graduation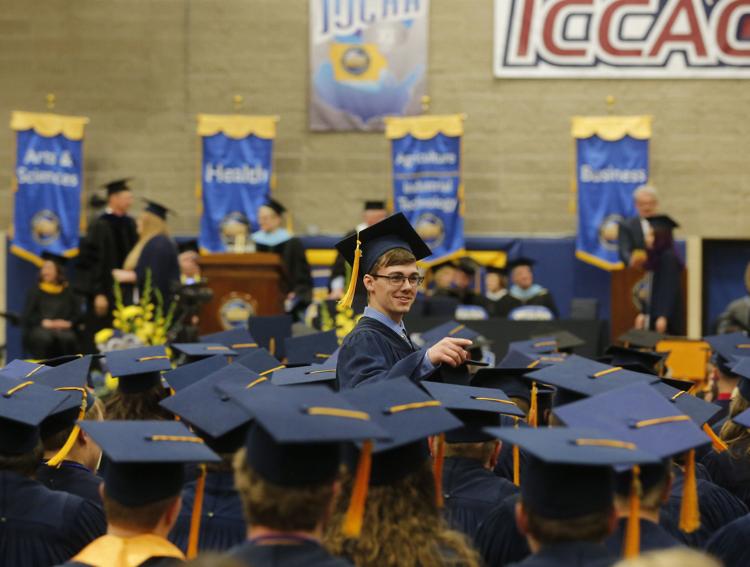 NIACC Graduation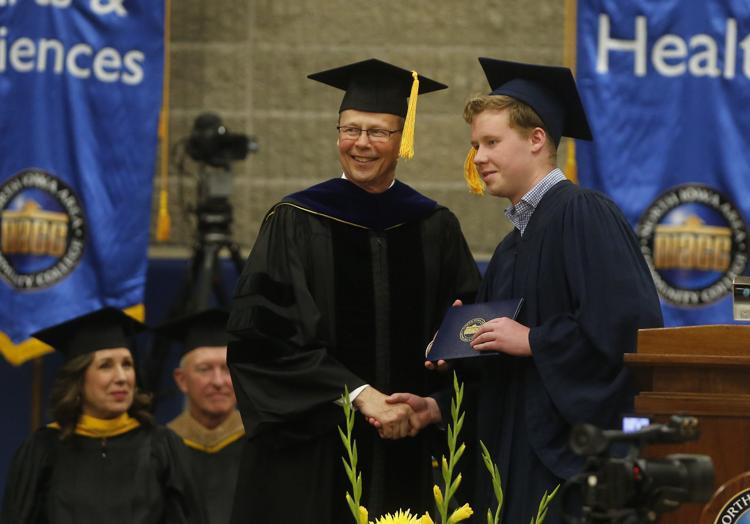 NIACC Graduation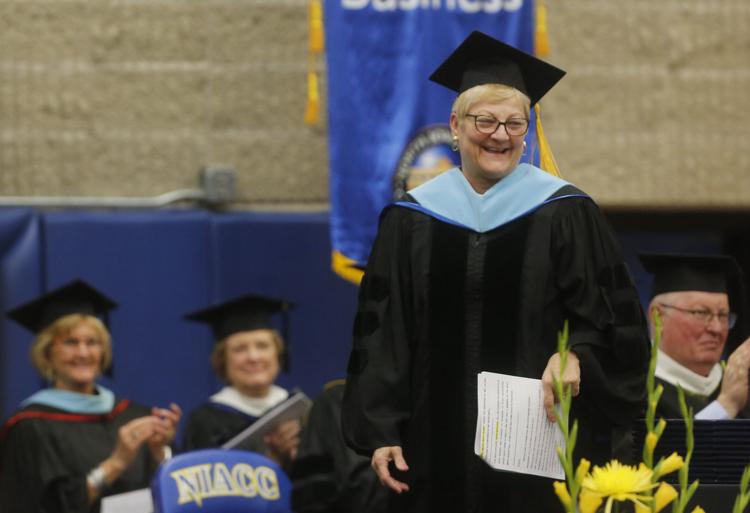 NIACC Graduation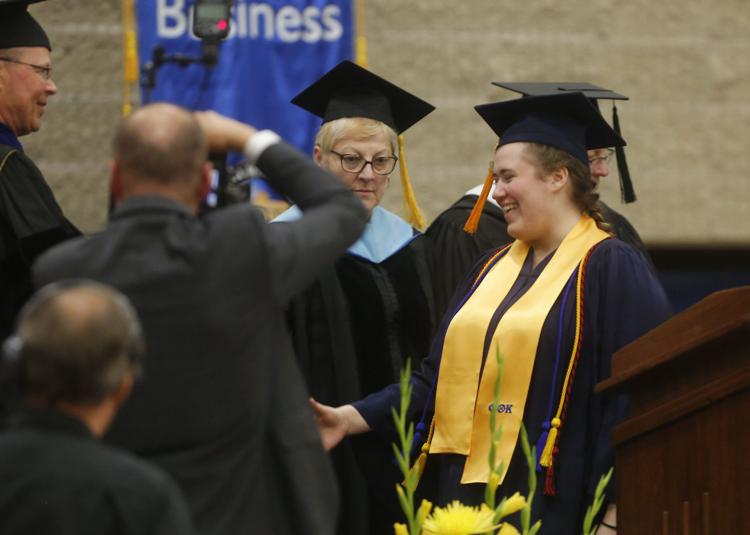 NIACC Graduation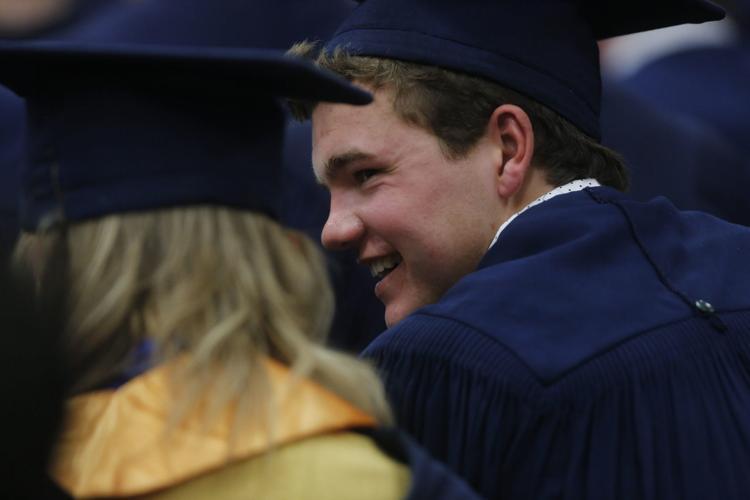 NIACC Graduation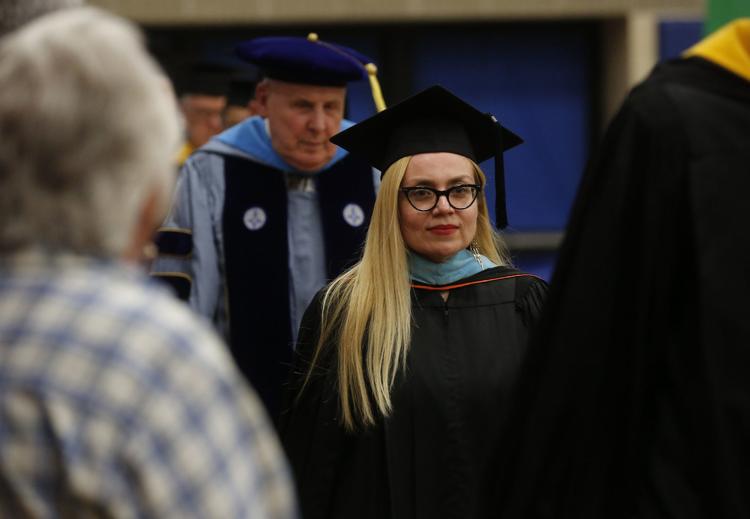 NIACC Graduation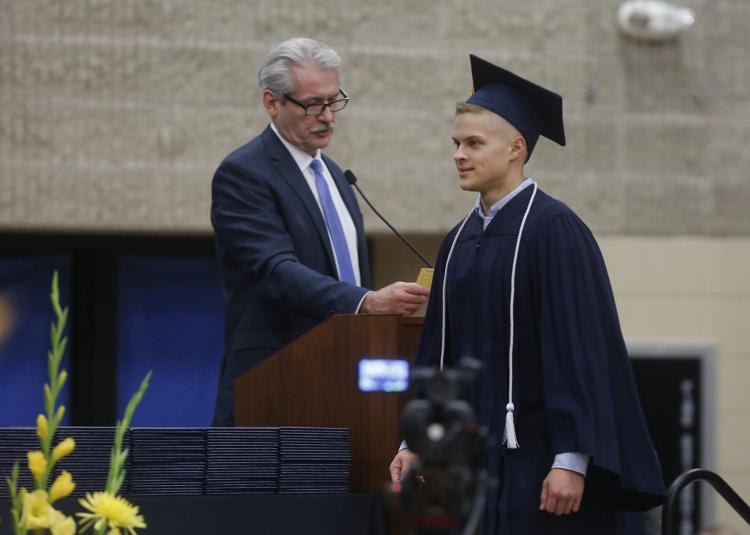 NIACC Graduation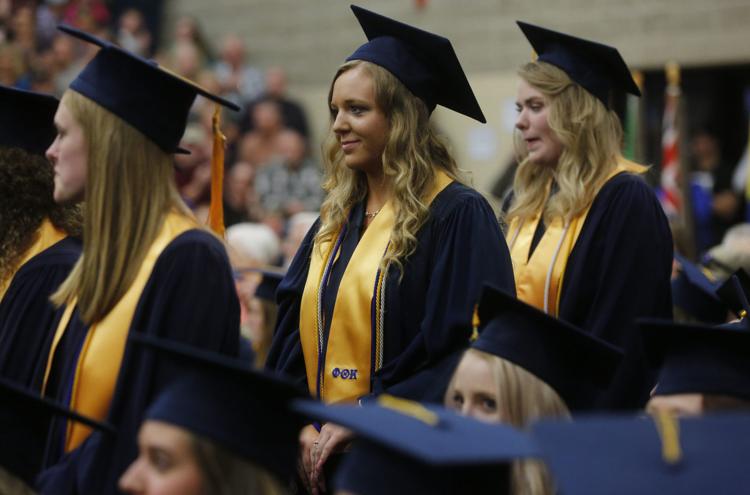 NIACC Graduation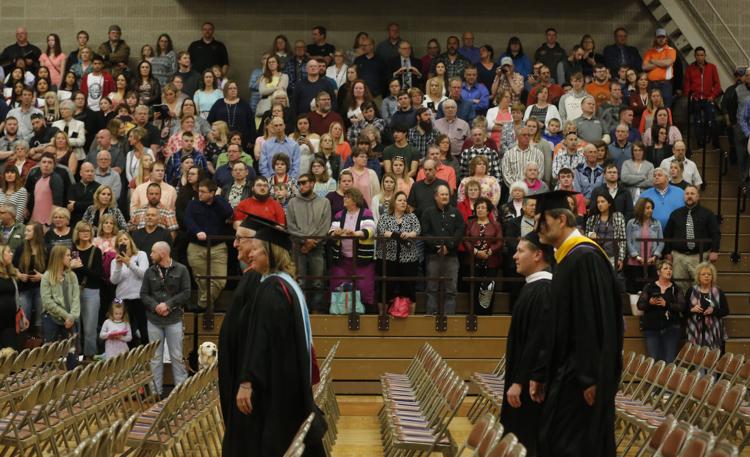 NIACC Graduation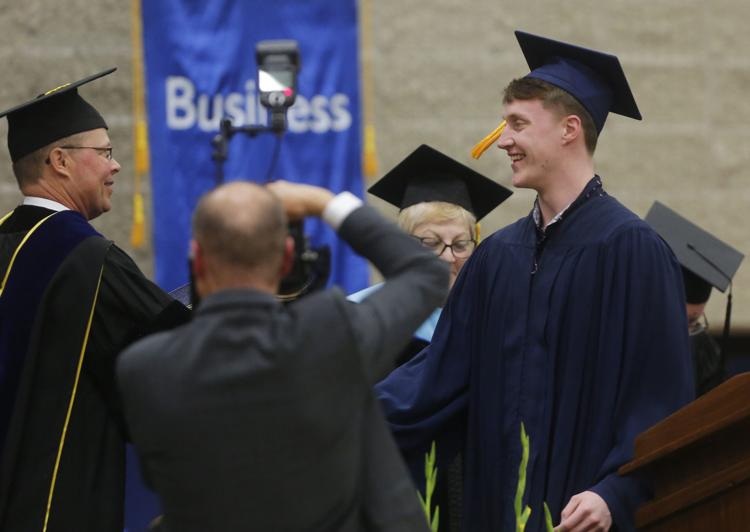 NIACC Graduation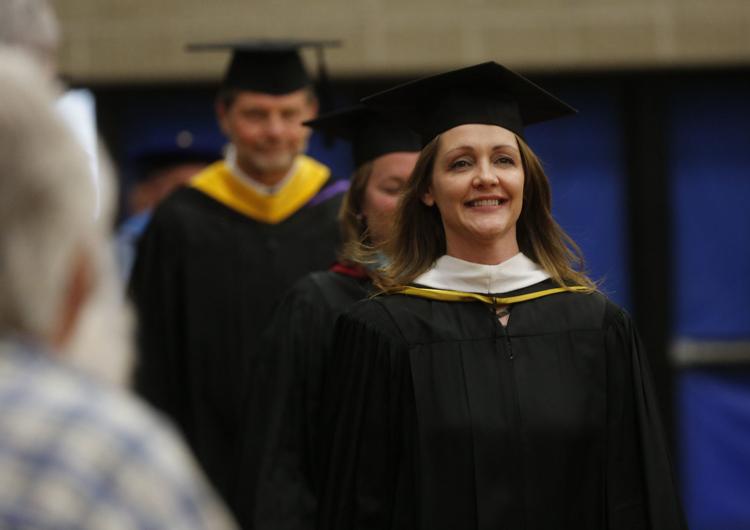 NIACC Graduation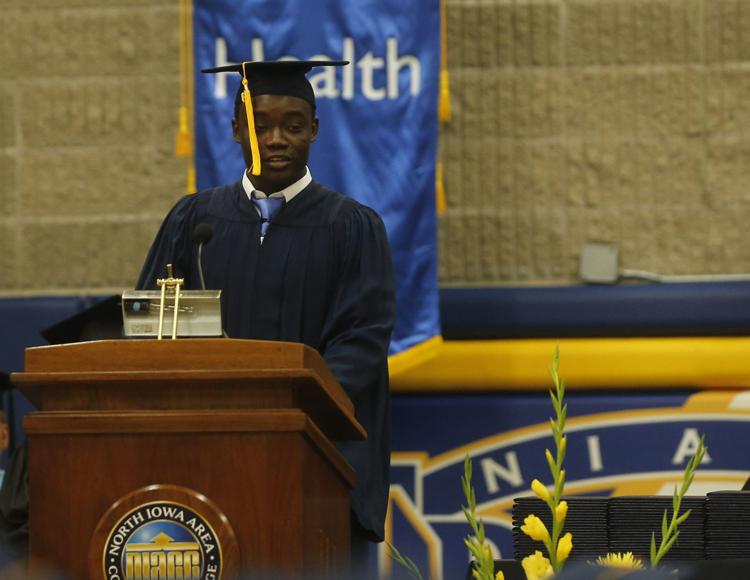 NIACC Graduation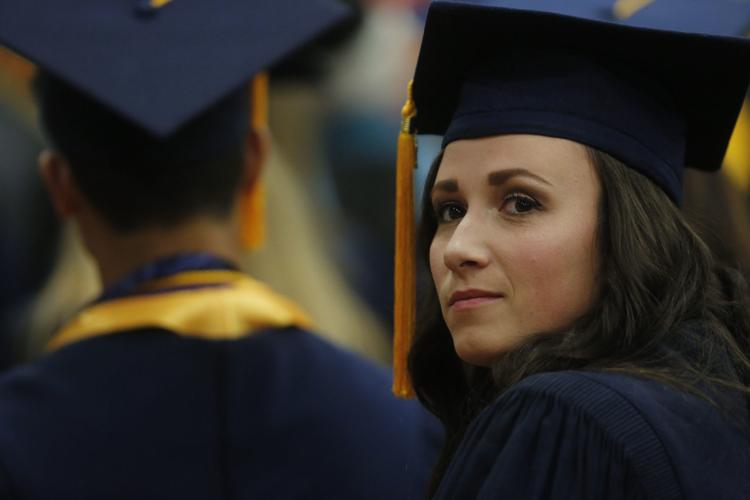 NIACC Graduation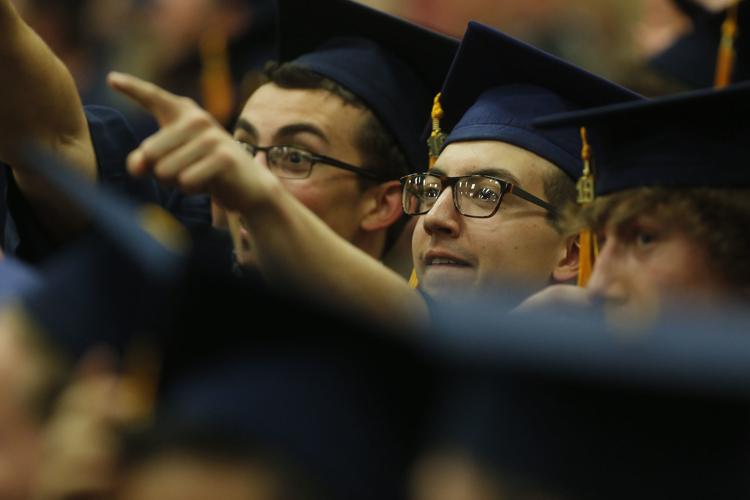 NIACC Graduation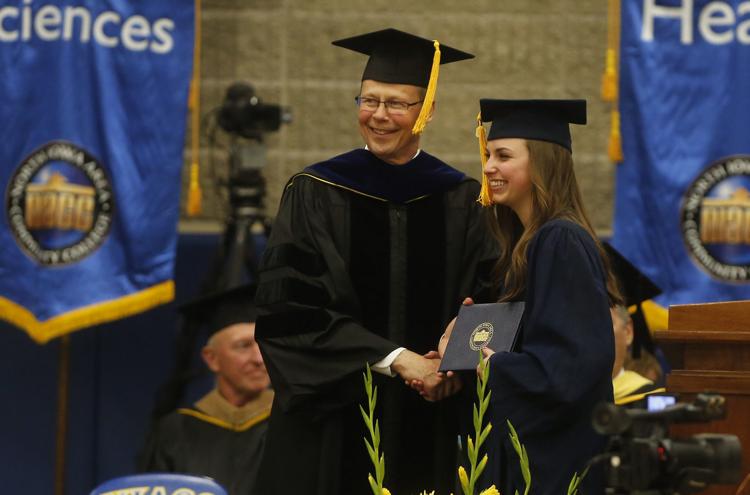 NIACC Graduation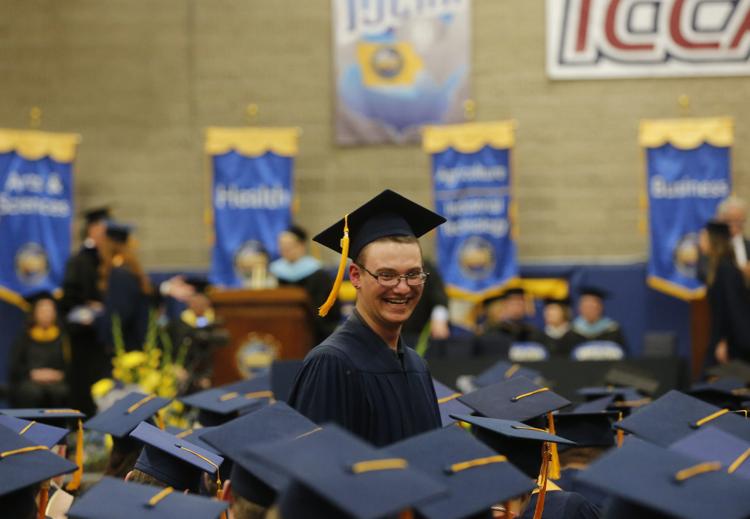 NIACC Graduation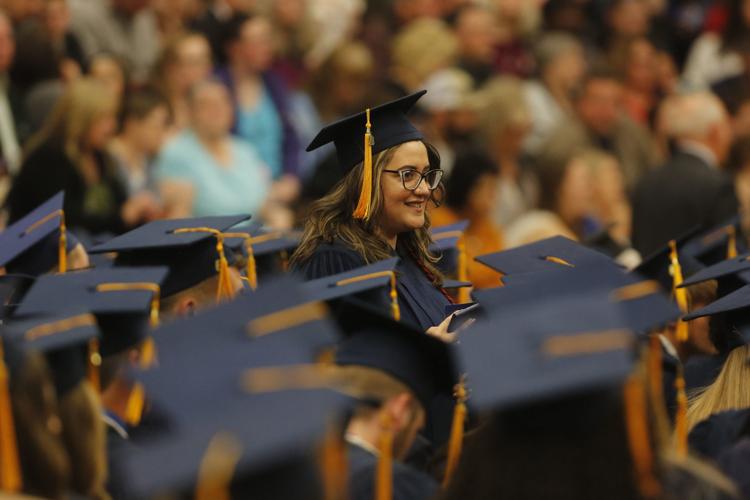 NIACC Graduation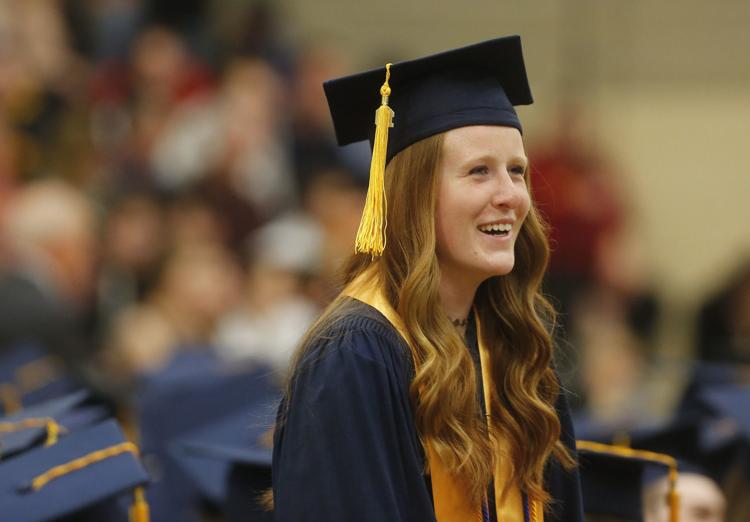 NIACC Graduation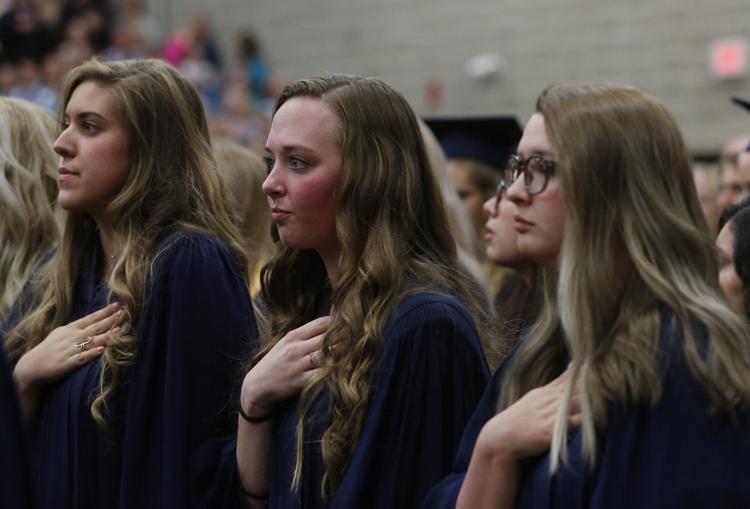 NIACC Graduation