MANLY | North Iowans with carbonated and alcoholic beverage containers can soon redeem them in Manly.
That's thanks to Jeff Germundson, a 20-year resident of Manly, who's leasing the former Pronto Market gas station building off Highway 9 for a redemption center.
"I'm tired of seeing them lying all over the place," he said. "It's terrible."
Germundson will open the Worth County Redemption Center, 204 E. South St., at 10 a.m. Friday.
The redemption center isn't affiliated with any others in North Iowa but is something he decided to open on his own.
Germundson decided to open a redemption center in Manly because of its proximity to Mason City and the condition of the Pronto Market building.
"Someone's got to have something going here," Germundson said. "We're having it pretty rough here lately because other options are gone."
According to the Iowa Department of Natural Resources, the North Iowa Redemption Center in Mason City is the only registered facility in Cerro Gordo County; however, the property on North Monroe Avenue has been listed for sale.
A phone call to the North Iowa Redemption Center went to voicemail.
The DNR states its list may have redemption centers that have closed or opened without notifying the state.
There are centers in Floyd, Kossuth and Mitchell counties.
Germundson said he wants to provide a service to area residents and businesses and promote a cleaner environment.
Cleanliness is an important aspect of the business along with making sure people get their 5-cent refunds for every container they bring in.
Germundson encourages residents, businesses and organizations to only drop off containers that are "reasonably clean," otherwise he'll reject them.
"I'm not going to put up with that," he said.
In addition to counting and redeeming cans for residents, Germundson is offering free pickup for small businesses in the area.
"If there are some small businesses having problems getting rid of their containers, I'll set them up with a box and go there whenever they need me to pick them up," he said.
Germundson is anticipating a rush of business when he opens because of the dozens of phone calls he's received within the past week.
"Please be patient with me," he said.
The Worth County Redemption Center will be open from 10 a.m. to 5 p.m. on Mondays, Wednesdays, Fridays and Saturdays.
For more information or questions, call 641-430-3956.
• North Iowa Nine: What's happening in North Iowa this weekend (with photos)
Annual winter kite festival returns to North Iowa
Color the Wind Kite Festival will take place Saturday, Feb. 16, 11 a.m.-4 p.m. at the Sea Wall on Clear Lake.
The festival features a large number of brightly colored giant kites, which are tethered to the ice and flown above the lake.
This year's event will also include kite vendors, food truck, and a bake sale in the Lakeview Room, just across from the staging area, in City Park.
It is recommended for attendees to wear warm clothing, sunglasses, and shoes which are appropriate for walking on snow and ice.
Due to limited parking, visitors are encouraged to park at Clear Lake High School and utilize free trolley shuttles to and from the lake.
Floyd County Conservation to hold antler hunt outing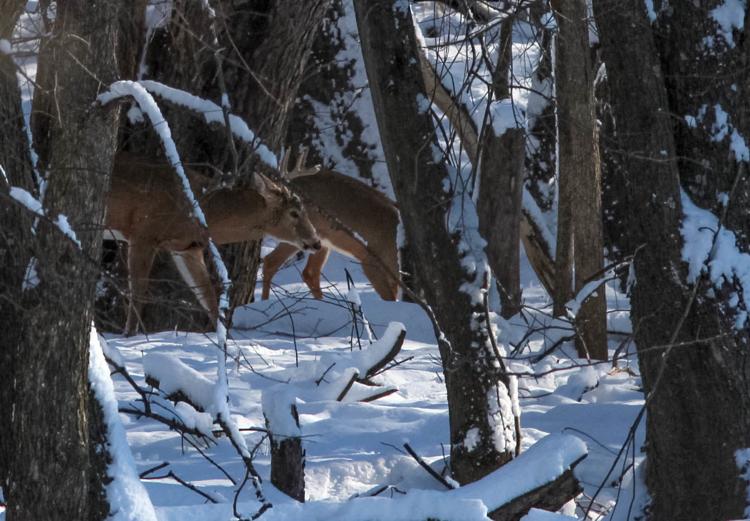 An antler hunt will be held Saturday, Feb. 16, 1-3 p.m. at the Fossil and Prairie Park Preserve, hosted by Floyd County Conservation.
Visitors will learn unique facts about antlers, then head outside to search areas of the park for sets and fragments which have been shed by deer.
Warm clothing and outerwear, along with appropriate cold-weather footwear are recommended.
Fossil and Prairie Park Preserve is located at 1227 215th St., Rockford.
New York artist featured in exhibit at MacNider Museum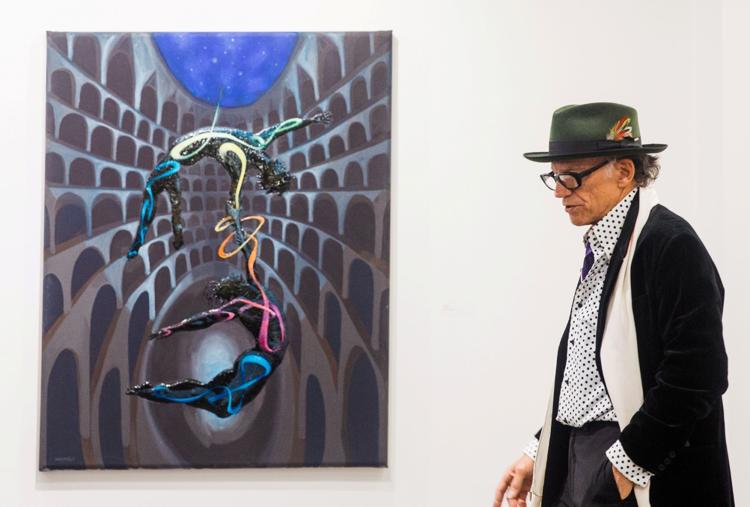 Charles H. MacNider Art Museum is exhibiting a works by a multimedia artist entitled "Rob Mango: RHAPSODY."
18 oil and mixed media paintings will be on display in the museum's Kinney-Lindstrom gallery through Wednesday, March 20.
Rob Mango graduated from the University of Illinois. He's spent his professional life as a New York resident, drawing inspiration from his surroundings. His work has been previously exhibited in New York City; Chicago; St. Paul De Vence, France; and Prague, Czech Republic. More information can be found by visiting www.robmango.com.
Charles H. MacNider Art Museum is located at 303 Second St. N.E., Mason City, and is open Wednesdays, Fridays, and Saturdays, 8 a.m.-5 p.m., with extended hours Tuesdays and Thursdays, 9 a.m.-8 p.m. Admission is free, but donations are always accepted.
Free kite-building workshop offered in Clear Lake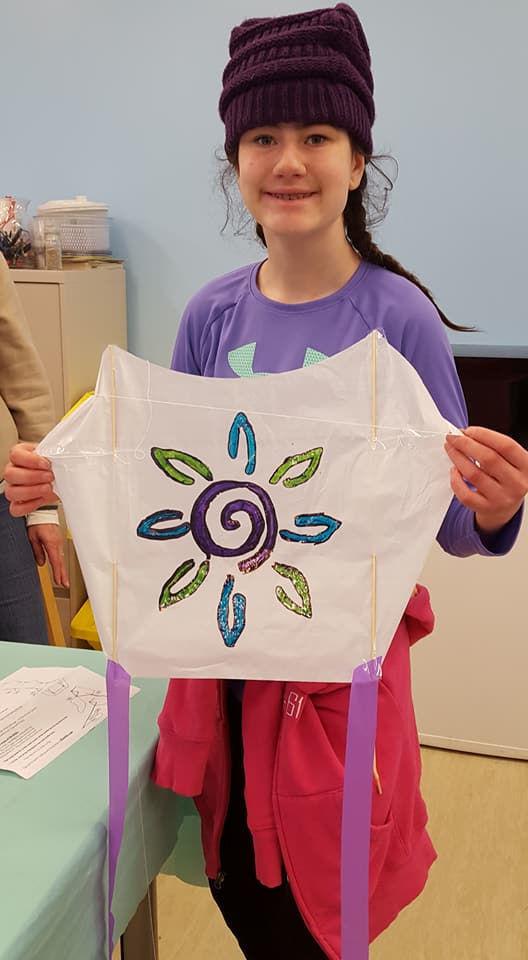 Clear Lake Lake Arts Center will hold a free kite-building class on Saturday, Feb. 16, 10 a.m.-2 p.m.
Attendees of the Color the Wind Workshop will, with the help of volunteers, construct and decorate simple kites to take to the Sea Wall and fly at the Color the Wind Kite Festival, which takes place Saturday as well.
The class is open to children of all ages, but those aged 7 and younger must be accompanied by an adult.
Clear Lake Arts Center is located at 17 S Fourth St., Clear Lake.
Stebens to host fundraising gala in Mason City
"For the Love of Stebens," a fundraiser to support Stebens Children's Theatre, will be held Saturday, Feb. 16, 6-9 p.m. at Knights of Columbus - Columbia Club.
The event will include dinner, cash bar, trivia, live and silent auctions, and entertainment by popular, local musician BJ Huffman.
Tickets are $40 in advance or $50 at the door, and may be purchased by calling the Stebens box office at 641-424-9802, weekdays, noon-5 p.m. Tables of eight may be purchased for $275.
Columbia Club is located at 551 S Taft Ave., Mason City.
Live artist demonstration featured at Mason City gallery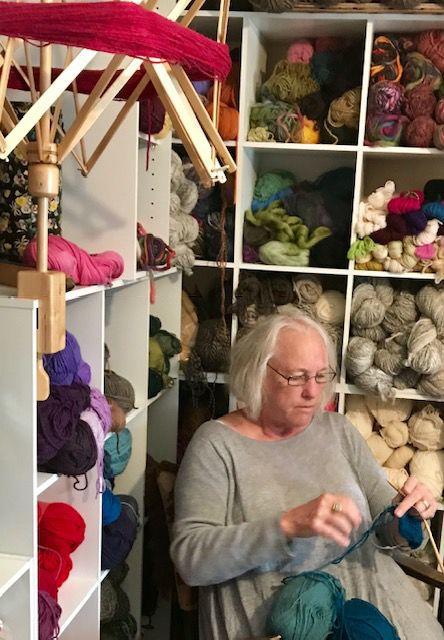 Art on the Plaza will host a live demonstration featuring one of its contributing artists on Saturday, Feb. 16, noon-4 p.m.
Fiber artist Linda Sorenson will be on hand, giving demonstrations of her craft and sharing some of her experiences from her numerous years as an artist, creating decorative and usable fiber pieces.
As well as being affiliated with the gallery, she also contributes to farmers markets and area art shows.
Art on the Plaza, located on Mason City's Federal Plaza at 11 S Federal Ave., is a shared gallery and market space featuring a number of Iowa artists with backgrounds in a wide variety of mediums. Regular business hours are Wednesday-Saturday, noon-4 p.m.
Music Man Square welcomes visitors and tour groups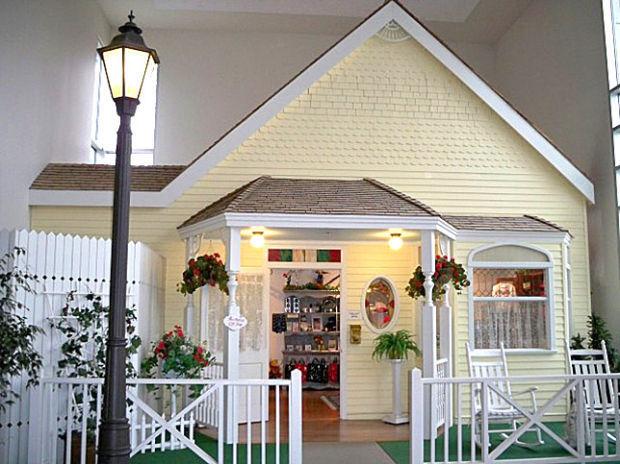 The Music Man Square, located at 308 S. Pennsylvania Ave. in Mason City, features a replica streetscape from the musical of the same name, a museum commemorating the works of composer and Mason City native Meredith Willson, a gift shop, old-fashioned ice cream parlor, and entry to the adjacent, restored childhood home of Willson.
Admission is $10 for adults and $5 for kids. Children aged 6 and under are free. Tours are available and large groups can be accommodated by calling 641-424-2852.
Winter hours are Friday and Saturday, 1-5 p.m. Visit The Music Man Square's Facebook page for more information.
Local nature haven offers outdoor activities and hands-on learning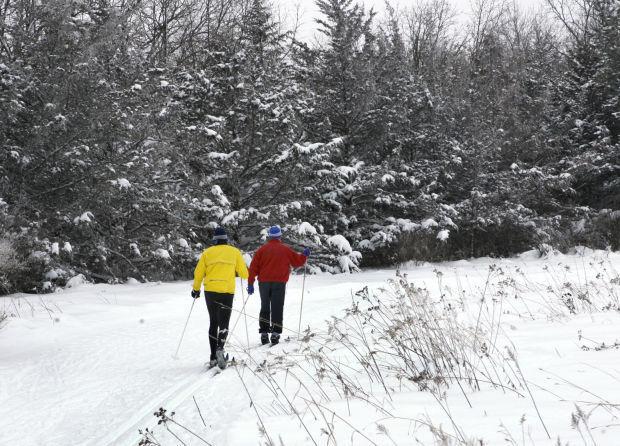 Lime Creek Nature Center provides visitors of all ages hands-on education about the area's wildlife and natural resources.
The center includes a library, auditorium, playful learning center, mounted animals, and live aquarium displays of local reptiles, amphibians, and fish. Just outside the building is a small amphitheatre, bird-feeding station, and picnic area.
Miles of combined paved, gravel, and dirt trails surround the center, which allow for all skill levels of hiking, as well as mountain biking, snow biking, snow shoeing, and cross-country skiing.
The grounds also feature scenic lookout points, a hike-in primitive campsite, lakeside dog training area, and designated equestrian parking and trails.
Lime Creek Nature Center is located immediately north of Mason City on U.S. Highway 65 N. Find them on Facebook for details and event information.
Area art gallery is home to famous classical works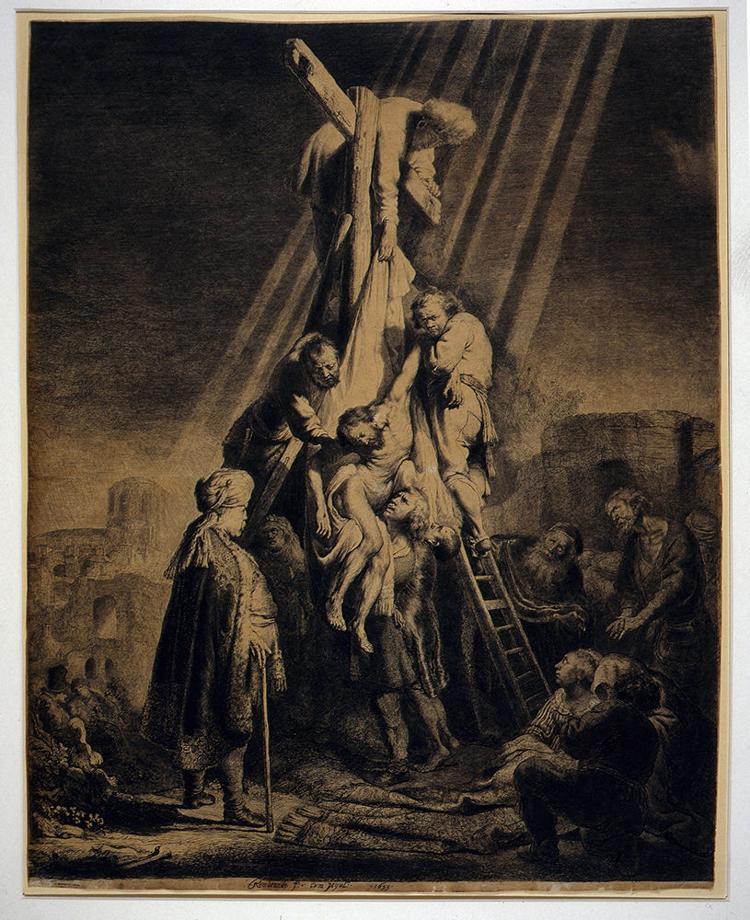 The Mooney Art Collection, a permanent display at the Charles City Public Library, features a diverse collection of artwork curated by well-known Charles City native, artist and photographer John Arthur Mooney. 
Original works by Rembrandt, Goya, Gauguin, Picasso, and Dali are among those housed within the extensive gallery. Mooney also bequeathed his collection of books, manuscripts, monographs, and biographies pertaining to art and artists. The display provides an interactive experience for visitors with smartphones as well.
Charles City Public Library is located at 106 Milwaukee Mall. Regular hours of operation are 10 a.m.-8 p.m. Monday-Thursday, 10 a.m.-5 p.m. Friday, and 1-5 p.m. Saturday. For additional details, visit www.charles-city.lib.ia.us/artgal.