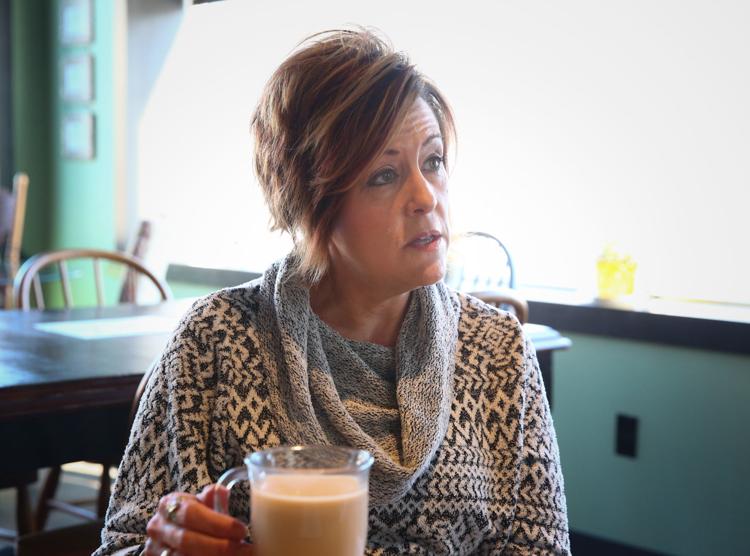 There's now an escape from life's hustle-and-bustle on one of Clear Lake's busiest streets.
That's thanks to Darcee Johanns, of Mason City, who opened Holistic Harmony, 313 N. Eighth St., in October.
"I want you to unplug, and I want you to feel serene when you're here," she said.
The 2,400-square-feet building, formerly a laundromat, offers freshly brewed teas and tea lattes, tea products and tools, essential oils, herbs and wellness classes in a relaxed setting.
Johanns was introduced to herbs more than 20 years ago when she resided in Phoenix, Arizona, and worked with a woman and a registered nurse at three botanical medicine stores.
"I knew nothing about herbs at all or essential oils. I had zero knowledge," she said. "They taught me a lot of stuff, and I ended up buying a test franchise store that I ended up managing, so I just loved it."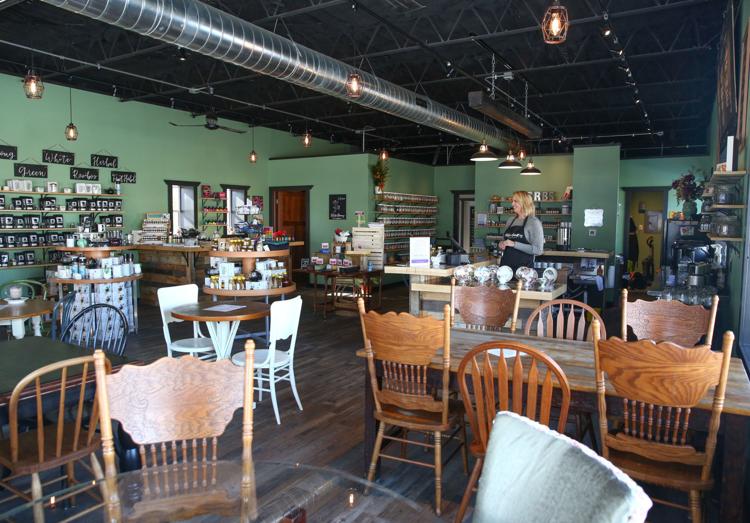 But when Johanns became pregnant with her daughter, Jordan, she decided to return to North Iowa, a region not yet familiar with her new passion.
Wanting to introduce people to herbs and essential oils, she started selling them out of her home north of Mason City, where Johanns Sweet Corn is based, as a hobby.
"I thought I'll just redo one of our buildings, it'll be fun, and I'll be able to open at Christmas, but then one thing just led to another," she said.
While Johanns visited her daughter at the University of Northern Iowa, they stopped at the Tea Cellar in Cedar Falls, where she enjoyed a salted caramel drizzle latte, and was immediately enamored.
She met with the owner Justine Hill, whose products are now sold in her storefront.
"My passion is the herbs, but I knew I couldn't do just that," Johanns said.
Around the same time, she met Alyssa Gutierrez, who was teaching meditation out of her home and looking to relocate her "Meditation is Love" classes elsewhere.
This is when the "perfect little trilogy" began, Johanns said.
"You know when you're doing something and things keep falling into place, then you know it's the right thing — that's what was happening," she said.
You have free articles remaining.
Johanns, who was working at Mason City schools, decided to start a business because "the fear of not doing it became great than the fear of doing it," she said.
She attended the John Pappajohn Entrepreneurial Center in February, and she decided to reach out to a building owner in Clear Lake about rental costs.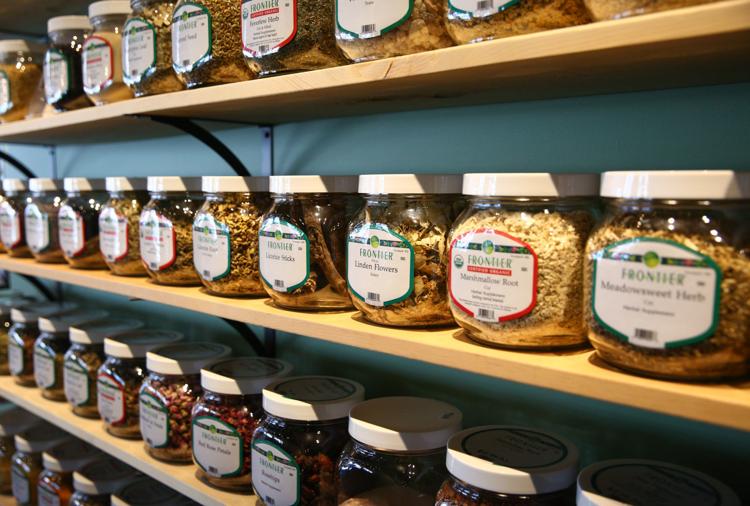 Johanns started gutting the laundromat to its brick in July — around the same time sweet corn was ready.
"It's the biggest project of my life, but I'm happy with how it turned out," she said. "It turned out how I thought it would."
Holistic Harmony, which has three part-time employees, opened on Oct. 14, and Johanns said the response has been good. She attributes that to people who are sick and tired of being sick and tired of looking for relief.
And being a resource in people's lives is something she truly enjoys.
"I feel like they feel empowered, like finally they found something that helps and they've tried many things," she said.
In addition to freshly brewed tea, the store offers sweet treats, like caramel rolls, mini cheesecakes and cupcakes from area vendors, like Country Cupboard and Sweet Tooth.
Tea comes served on a tray with a teapot, tea cup and individuals' desired additions, like sugar, cream or honey in the store, but tea and tea lattes are brewed to-go, too.
Some essential oils are available by the drop at Holistic Harmony, and herbs are available in bulk or as an extract.
"I really want it to be a place where people relax and have holistic options," Johanns said.
Gutierrez, and others, offer an array of mindfulness and wellness classes Wednesday, Saturday and Sunday.
Holistic Harmony is open from 9 a.m. to 5 p.m. Tuesday, Thursday, Friday, Saturday and Sunday; 9 a.m. to 8 p.m. Wednesday; and closed Monday.
Photos: Holistic Harmony opens in Clear Lake
Reach Reporter Ashley Stewart at 641-421-0533. Follow her on Twitter at GGastewart.