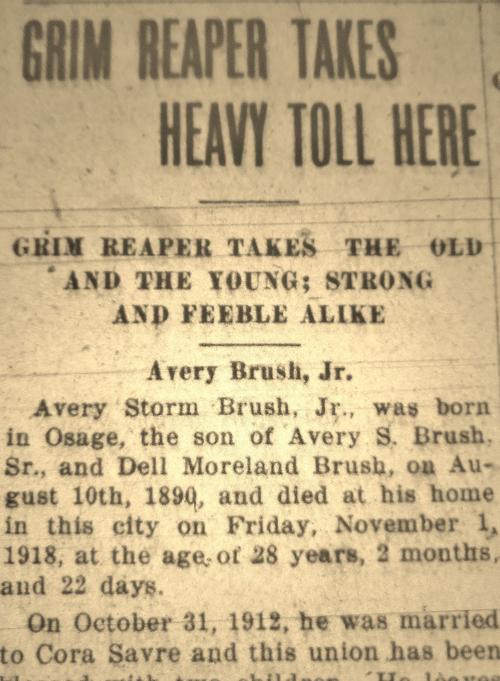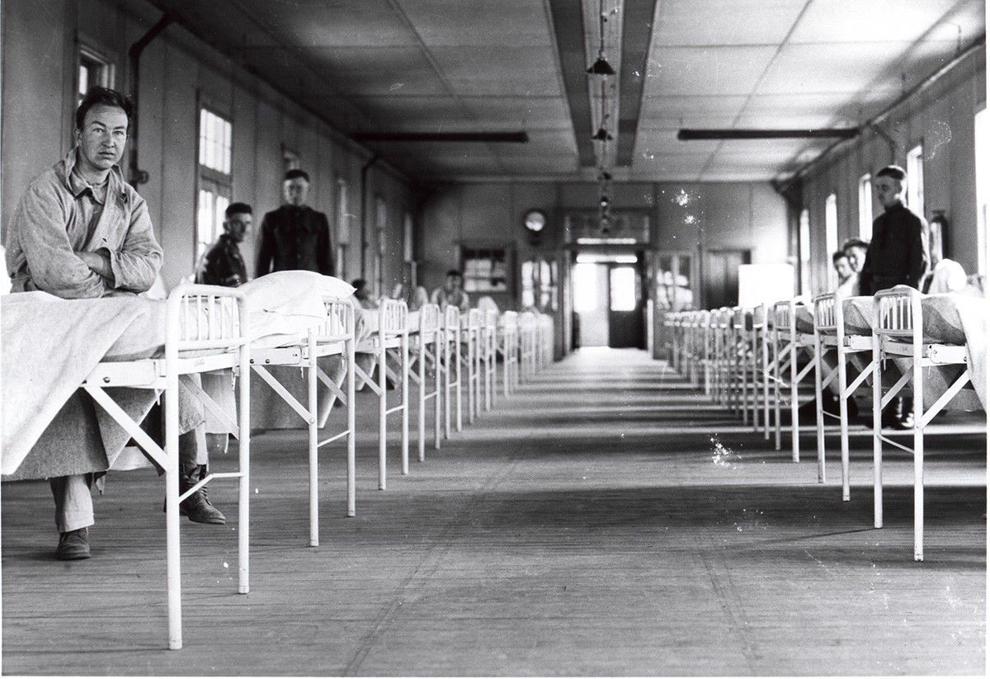 Amidst the current COVID-19 pandemic, many find themselves revisiting the 1918 pandemic that swept the world more than a century ago.
That flu virus was commonly called the "Spanish flu" (despite the lack of consensus on where the virus originated) because Spanish newspapers were among the first to report on its high rates, according to the Iowa Department of Public Health. It was identified as H1N1 type A influenza and is believed to have started in birds and mutated to infect humans, eventually passing easily from person to person.
Between 1918 and 1919, the Spanish flu is estimated to have killed over a staggering 50 million people worldwide. It claimed approximately 675,000 lives in the United States, according to IDPH.
In a single year, more people died from the flu than in four years of the Bubonic Plague or "Black Death" from 1347 to 1351. Spanish flu mortality was notably high in people under 5 years old, people between 20 and 40 years old, and people 65 years and older, according to the CDC. The high mortality rates in otherwise healthy people, including those in the 20-40 year age group, sets this virus apart from typical flu viruses.
While most flu viruses destroy the cells lining the upper respiratory tract, the Spanish flu attacked deep within the lung, destroying tissue and provoking an immune response that literally drowned the lungs in hemorrhage.
With no vaccine to provide protection from the virus (the flu vaccine wouldn't be invented until the 1940s) and no antibiotics to treat secondary bacterial infections that could arise, efforts to limit the spread were those beyond the pharmacy: isolation, quarantine, practicing good hygiene, using disinfectants and limiting public gatherings. Whether or not these precautions were handled adequately varied from place to place. Sounds familiar, huh?
Nationwide, people were said to be struck with the flu on the street and to die rapid deaths.
Hospital facilities and staff were taxed to the limit, creating a shortage of physicians, especially in the civilian sector.
Health departments distributed gauze masks to be worn in public. Stores could not hold sales; funerals were limited to 15 minutes. Some towns required a signed certificate to enter and railroads would not accept passengers without them.
Bodies piled up as the massive deaths of the epidemic spread. Besides the lack of healthcare workers and medical supplies, there were shortages of coffins, morticians and gravediggers.
A first wave of influenza appeared in January 1918 on an Army base in Haskell County, Kan.
"The Great War," with its mass movements of men in armies and aboard ships, probably aided in its rapid diffusion.
In Mason City, all public meetings were canceled as a precautionary measure on Oct. 12, 1918, according to Globe Gazette files. That included theaters, churches, dance halls and schools.
By Oct. 14, 30 cases of flu had been reported, although none were thought to be serious.
By Oct. 19, 150 cases of flu were reported, along with four deaths. The Salvation Army set up space for indigent cases of flu.
The ban on public meetings was canceled Nov. 11, 1918.
In the Mitchell County Press news, the Spanish Flu pandemic was rarely mentioned in the early weeks of September 1918. Local news of the war took most of the space.
But by the end of the month, it was reported that a local group of recruits headed for service in World War I would stay home from a scheduled training due to the "Spanish flu that has been raging in (training) camps," according to editor and publisher Clint Hill.
The cancellation probably saved their lives. By the time they would have arrived in the camps, they would have landed in the deadliest infection period for the flu that killed millions of people worldwide in 1918.
And deadly it was: more U.S. soldiers died from influenza in 1918 than were killed in battle during the war.
In Mason City, among the flu's victims was an elementary schoolteacher named Myrtle Maloney, whose classroom would have been found in Central School Building; she died on Jan. 20, 1919.
Not much is known for sure about Maloney, particularly about her time in Mason City; she is believed to have been in her early 30s; a Scranton High School alumni page shows a Myrtle Maloney who graduated in 1905.
Maloney's parents, Mr. and Mrs. B.B. Maloney of Scranton, in Greene County, donated $1,000 to the Mason City School District on Oct. 13, 1919, according to school board records.
The resolution made by the school board in accepting the trust paid tribute to her "several years" in the district.
The memorial required that the school district use only the interest earnings from the memorial "to purchase paintings and pictures for school room decoration or for the encouragement of art study and appreciation in the public schools of the city." 
The fund has been used many times over the years by Mason City CSD, one example being in 2007, when it helped to purchase several prints of paintings by Charles Fritz, a Mason City native.