CLEAR LAKE | A Parkersburg man had the catch of a lifetime on Clear Lake when he caught and released a 50-inch muskie earlier this month. 
Steve Young, 51, said he was excited when he caught the lake monster last week and glad his friend Tyler Evers was there to net it.
"He was my boss and coworker for 4 years," Evers said of Young. "We continue to share fishing trips."
The two go to Canada once a year, Young said, and have become close. 
On May 15, Young and Evers decided to fish for walleyes on Clear Lake. They took Young's boat and got to the lake around 4 a.m.
They started out near the point by the island at Bayside but didn't have much luck.
"We decided to make a move to a long break line and pull crankbaits to see if that would improve our luck," Evers said.
They headed over to the north shore, where there is a rise under the water.
Evers said about 15 minutes into their first pass, Young's rod doubled back.
"We both thought at first he was hung up on a snag," Evers said.
Young took the boat out of gear.
"I told Tyler, 'I think I got one,'" Young said.
It didn't take long for the pair to realize it wasn't a walleye -- it was a big fish.
"He and I were using medium power rods with 10-pound line," Evers said. Young had to carefully, slowly bring the fish up. 
"After about 5 minutes of easing the fish in, we got our first glimpse of the fish," Evers said.
It was a large -- possibly giant -- muskie.
"It was almost as if the fish didn't know it was hooked because as it noticed the boat, then decided they weren't having any of that," Evers said.
This led to a nearly 20-minute battle on light tackle.
"I let her do what she wants," Young said. "You usually don't get to see that."
You have free articles remaining.
Young was able to reel her in and Evers netted the muskie.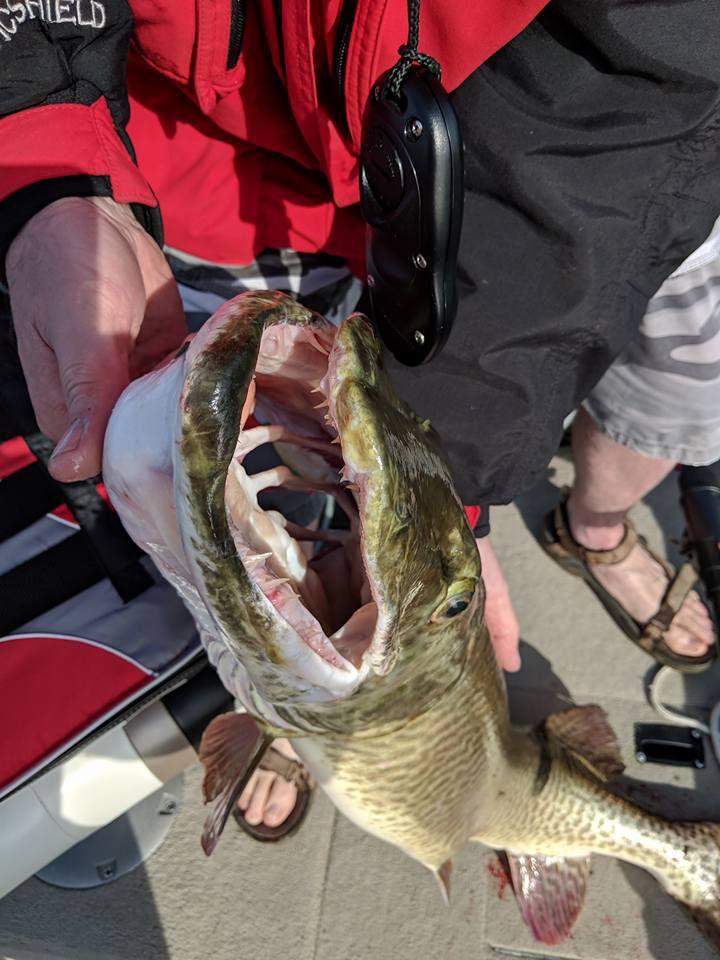 "To be perfectly honest, I was a bit nervous as the net guy, not wanting to knock a fish of a lifetime off at the boat," Evers said.  "Finally, Steve got the fish tired and up to the boat, I managed to scoop it up and into the boat, and a few shouts, high fives, and fist bumps ensued."
The muskie thrashed around as Young tried to calm her down so they could measure her and release her.
"I am very excited, I mean, I am stoked about this fish," Young said. "She was thrashing, and I'm wearing a pair of shorts and some sandals."
The pair have caught several large fish in the past but this one takes the cake, they said.
Young had a 4-foot, or 48-inch, measuring stick screwed into the boat.
"We gave her a 50-inch mark but she was well beyond 48 inches," Young said. "That's a fish of a lifetime."
The state record muskie was measured at 52 inches, according to Iowa DNR records. It was caught on Big Spirit Lake in Dickinson County in 2000.
Though he was excited, he knew he had to get the fish back into the water.
"To me, you just don't kill a fish that big," Young said. He wanted to put her back into the lake "for someone else to experience."
He put her in the water, made sure she was all right and give her a push. Evers recorded the release.
Young said it's important to keep big fish in the lake. Not everyone can afford to go north or leave Iowa for big fish, he said.
"I'm a bit of a conservationist but I like to fish," Young said. "You can't take all them big fish out of there."
Young spoke of his grandfather and older generation's attitudes toward fishing and conservation.
"Some were always under the impression that you can take as much as you want," Young said. "You can't do that anymore."  
Young believes that putting the fish back is a huge step in preserving ecosystems.
"Maybe a 10-year-old will catch her next time," Young said. "That will draw people to Clear Lake."
Kathryn Barton - muskie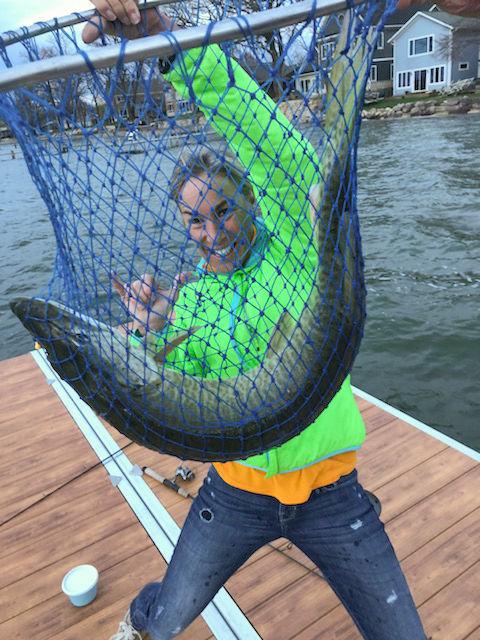 Steve Young muskie 1
Kid catches muskie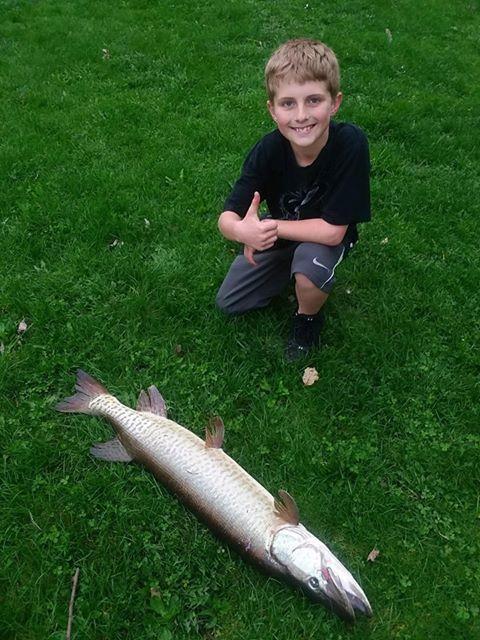 Houston muskie in East Park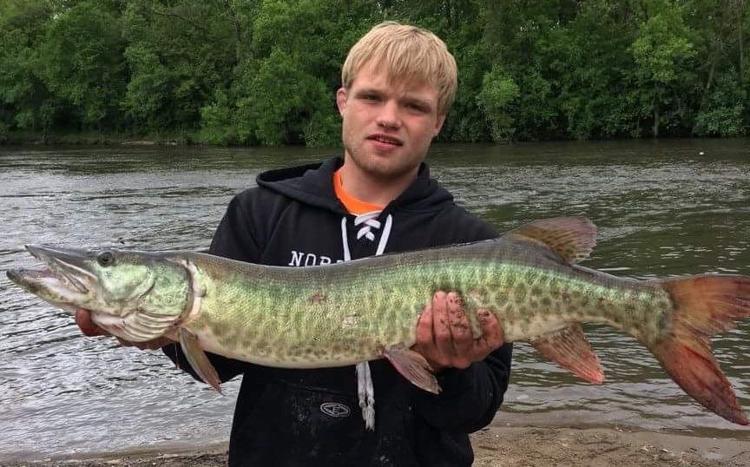 Logan Conway and Muskie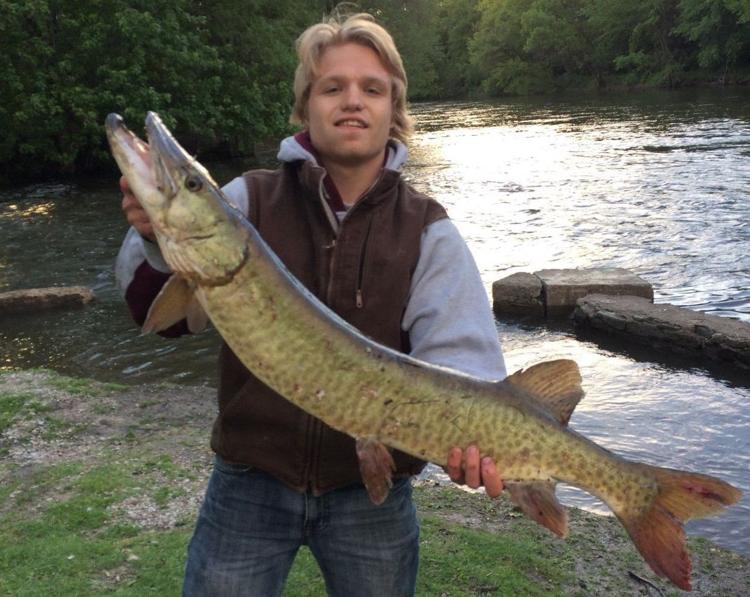 Steve Ibarra 2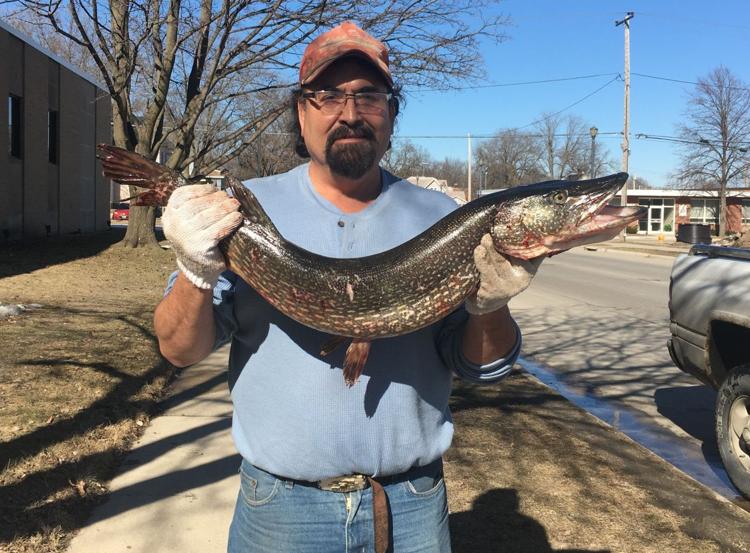 Muskie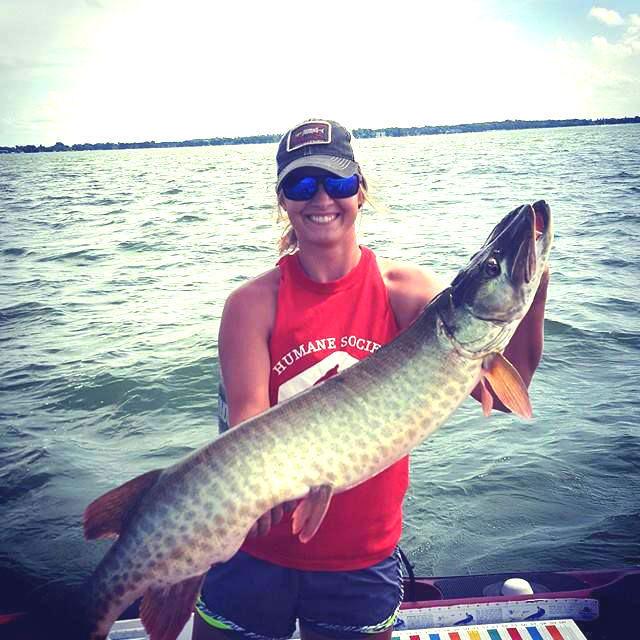 Sea Wall muskie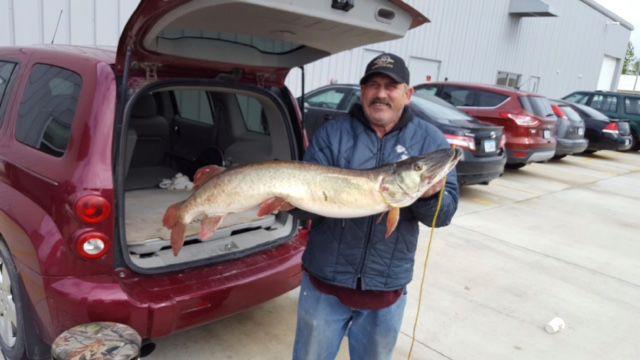 Clear Lake muskie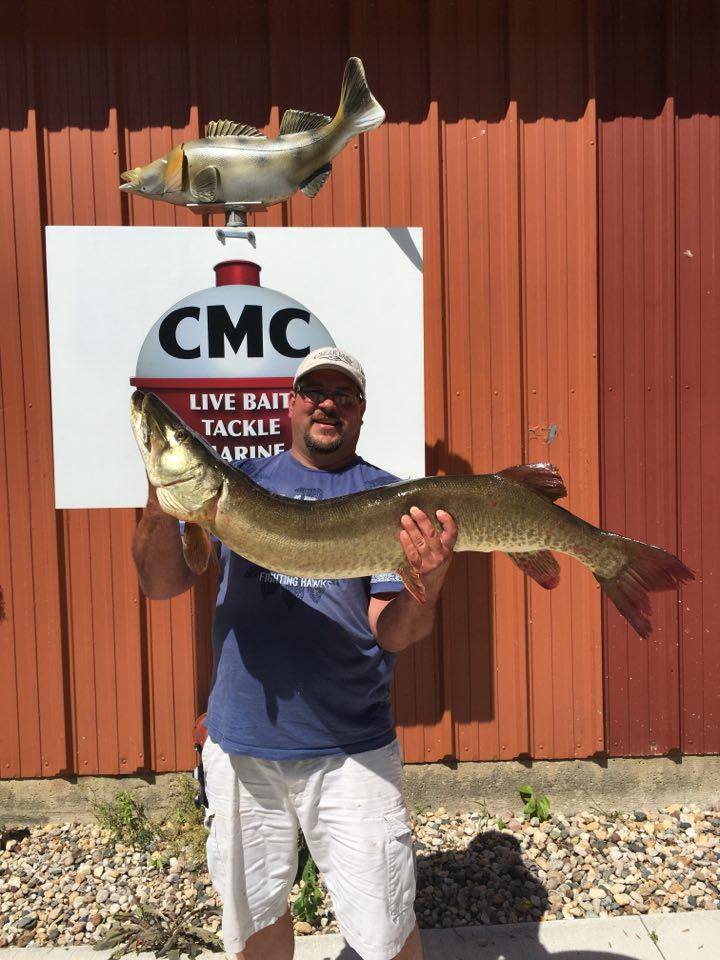 Nasheim walleye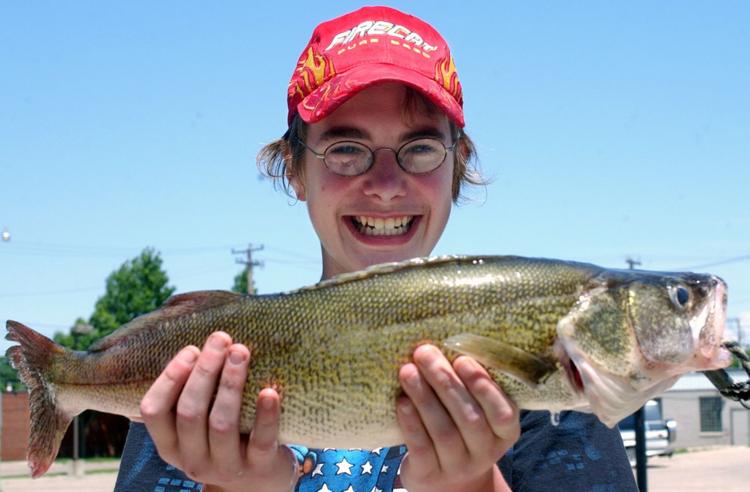 Dalen's cat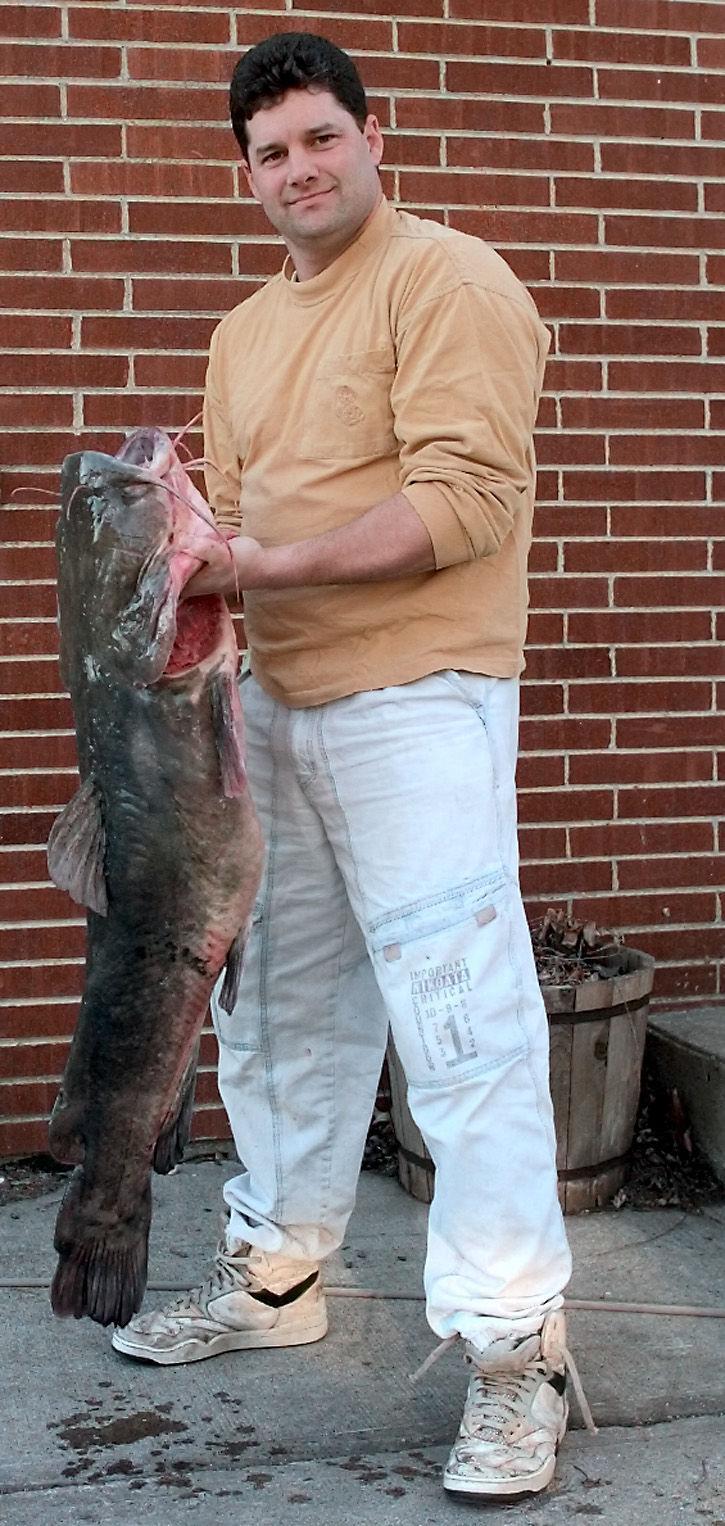 Redig's big fish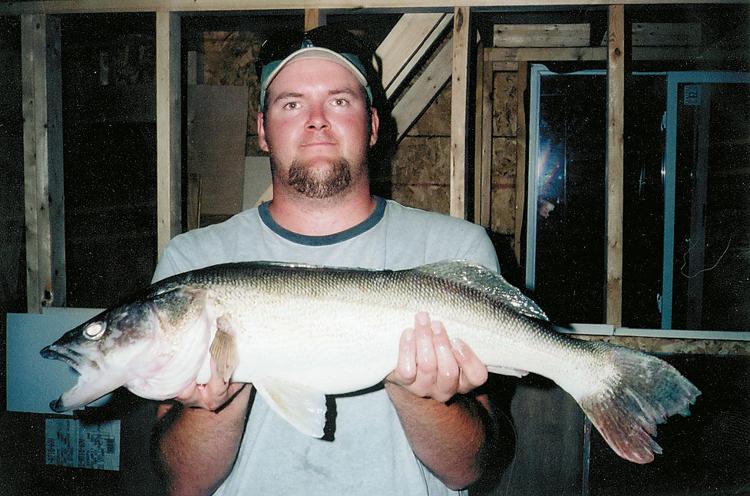 12th Street cat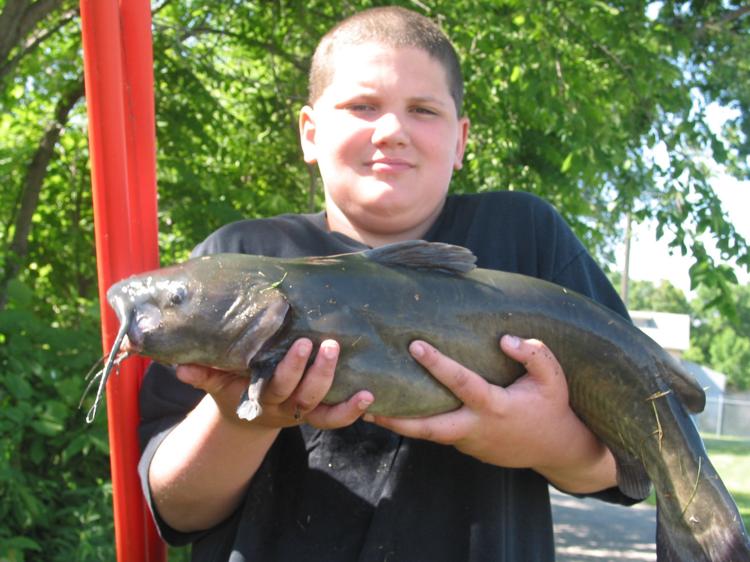 Tom Caswell's Muskie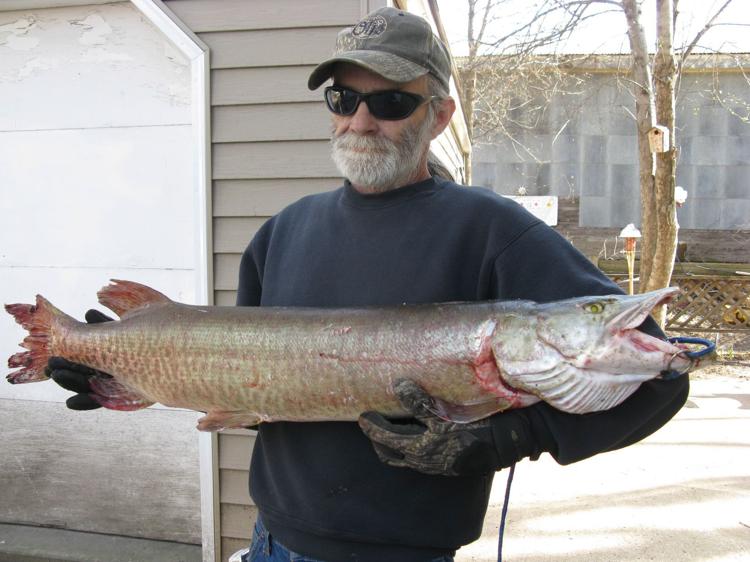 Big fish in St. Ansgar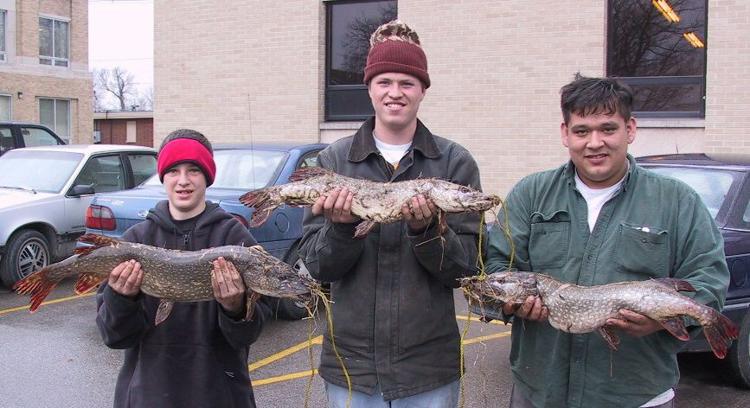 Santee's northern pike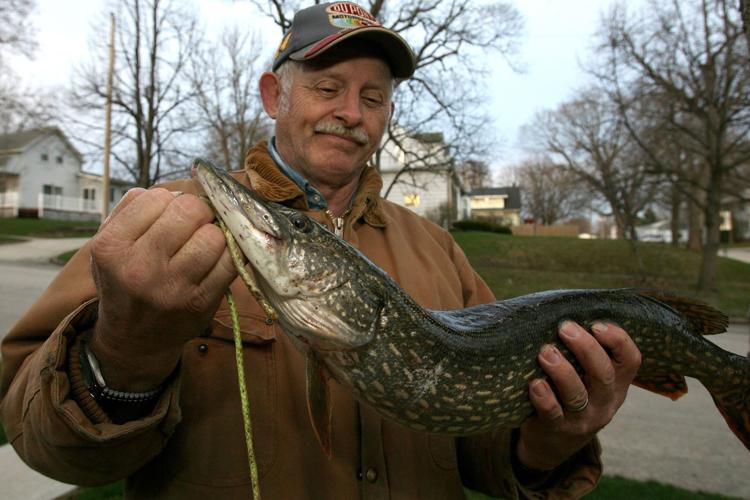 Richards' river monster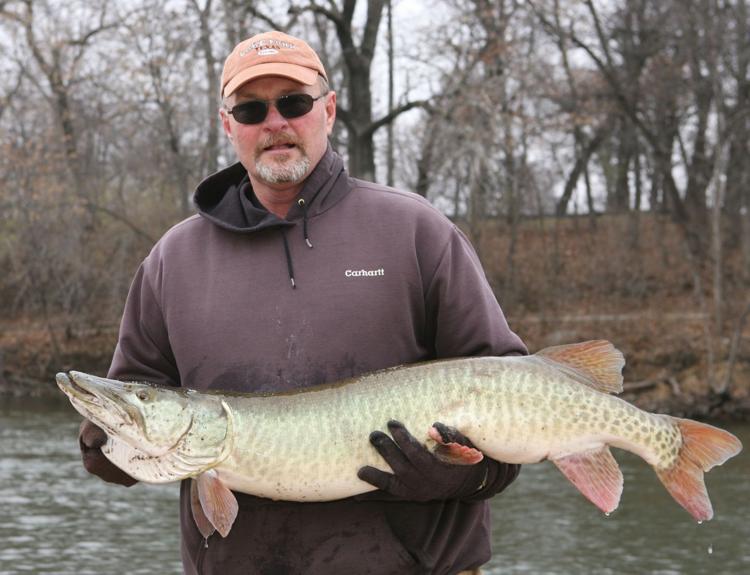 Randall's pike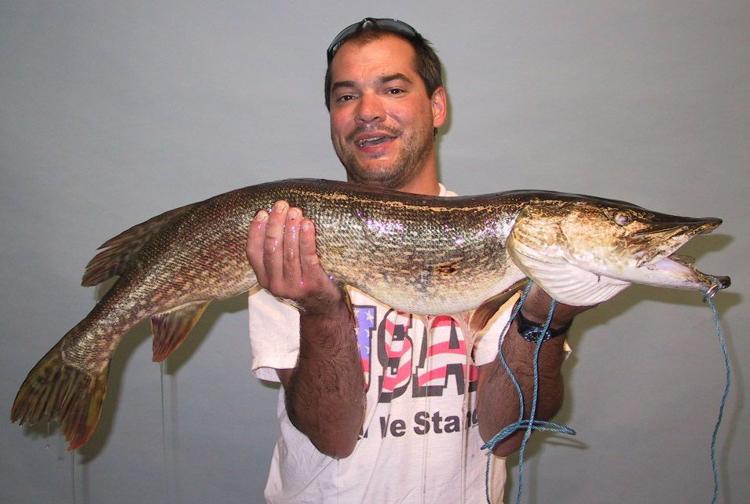 Mike Uhlenhopp's northern pike
Lenz lands a big one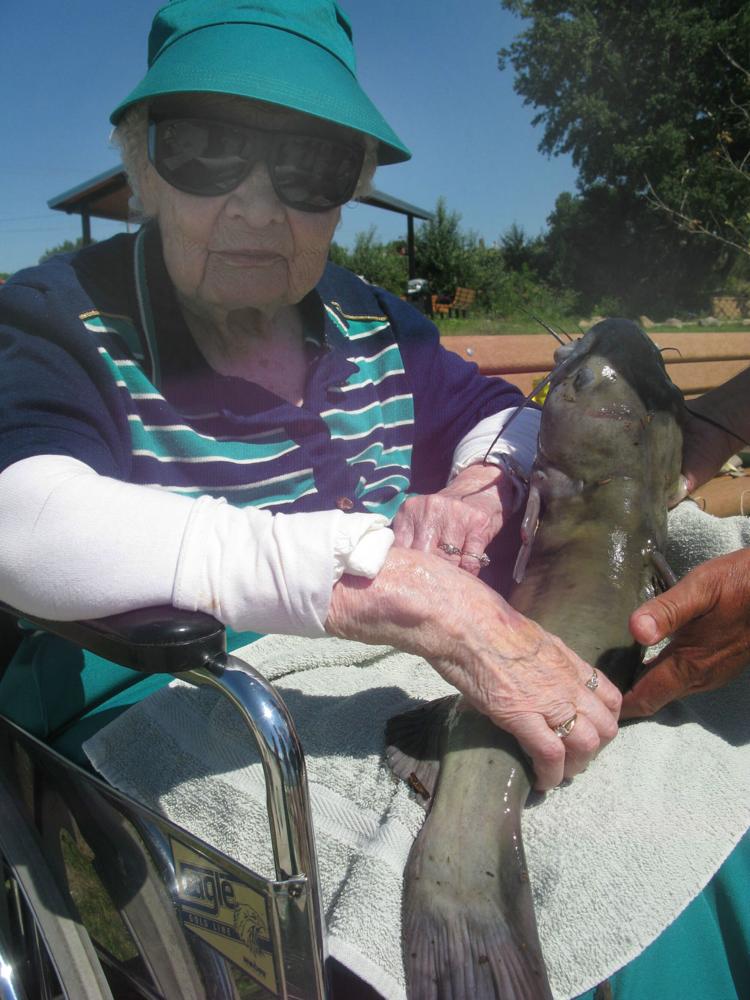 Georgia Hanford cat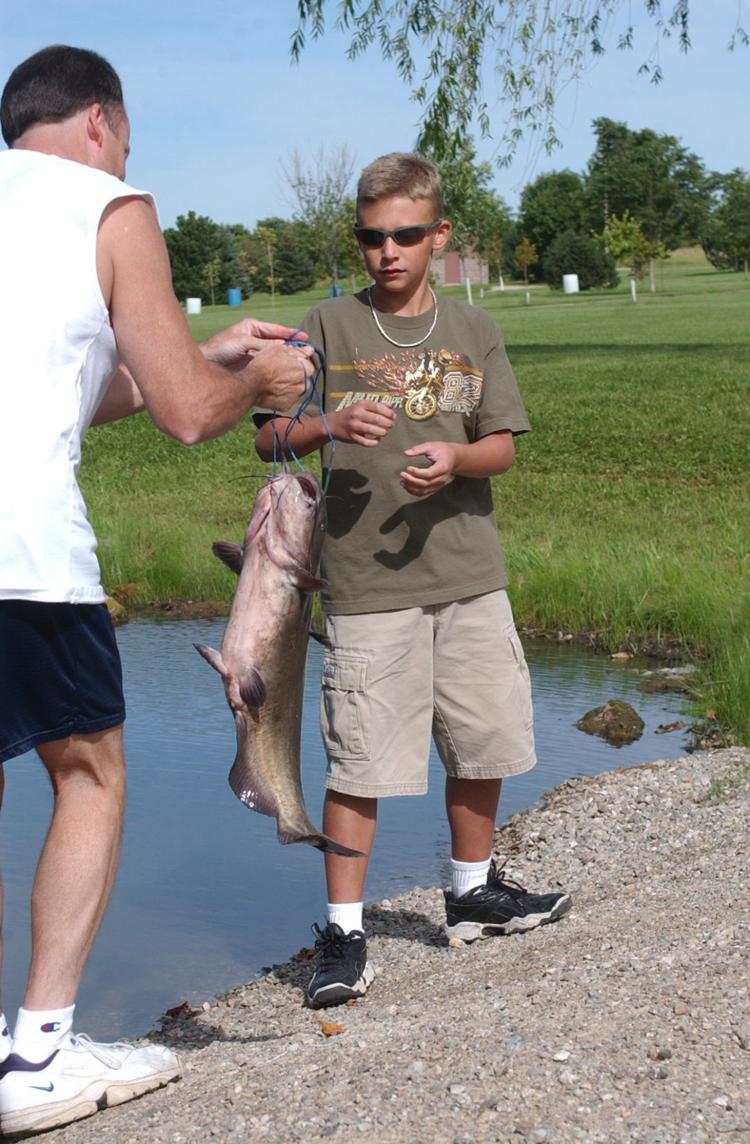 Frank and the fish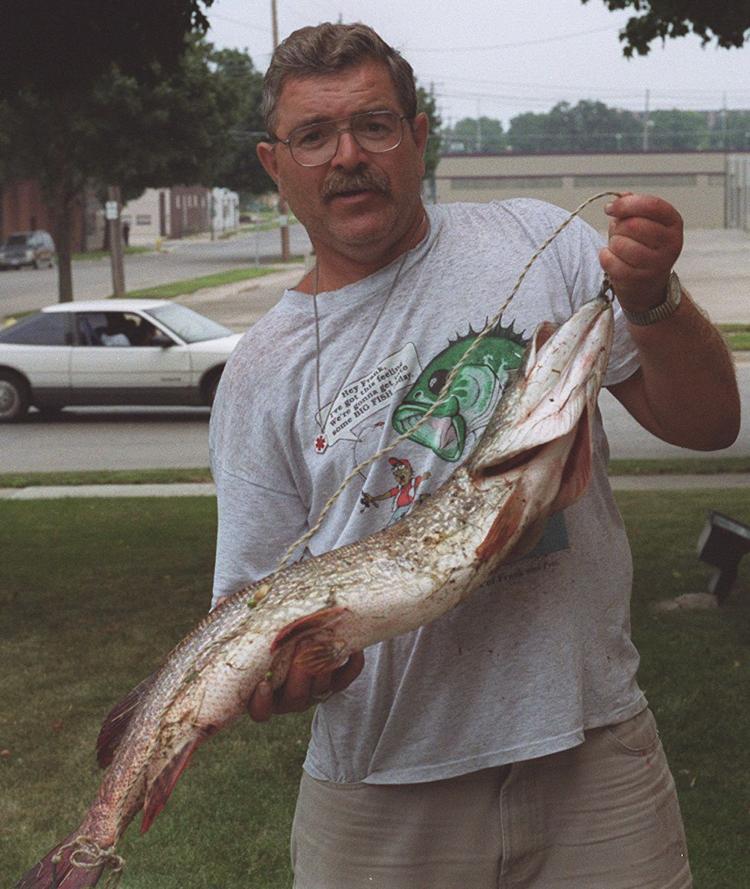 Echelbarger's northern pike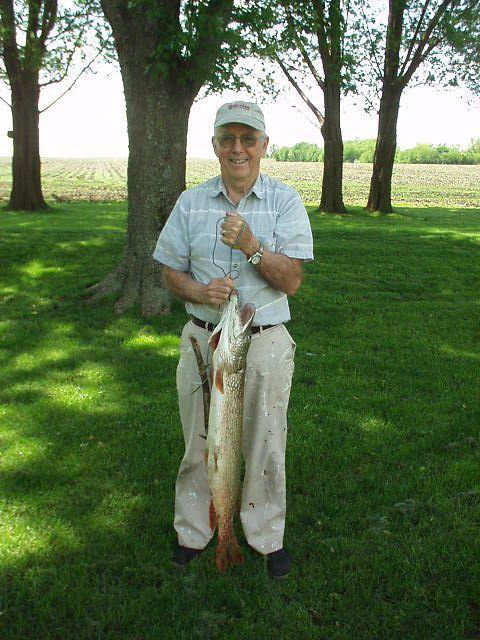 East Park walleye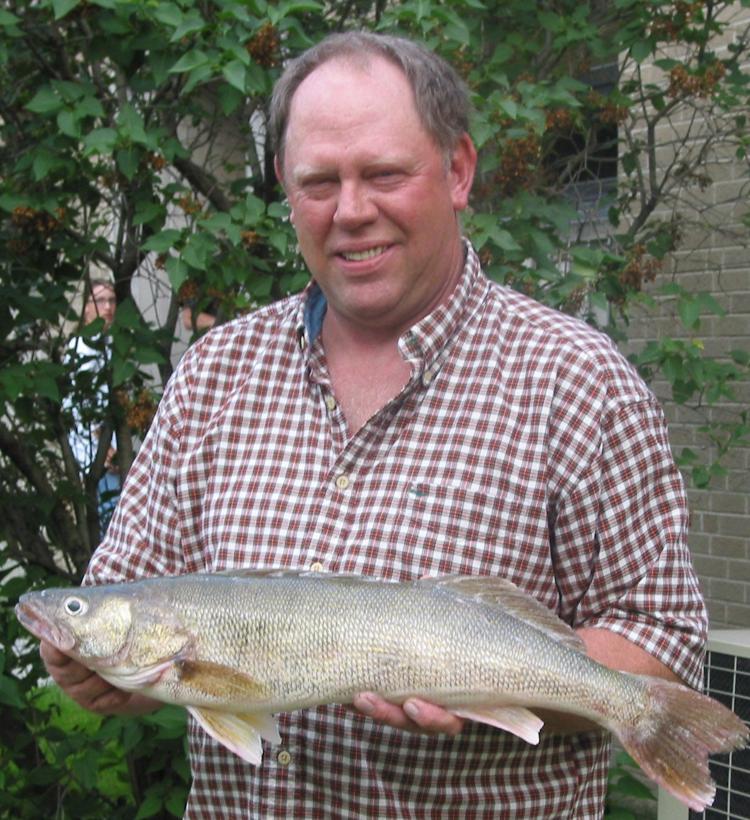 Mom and son muskie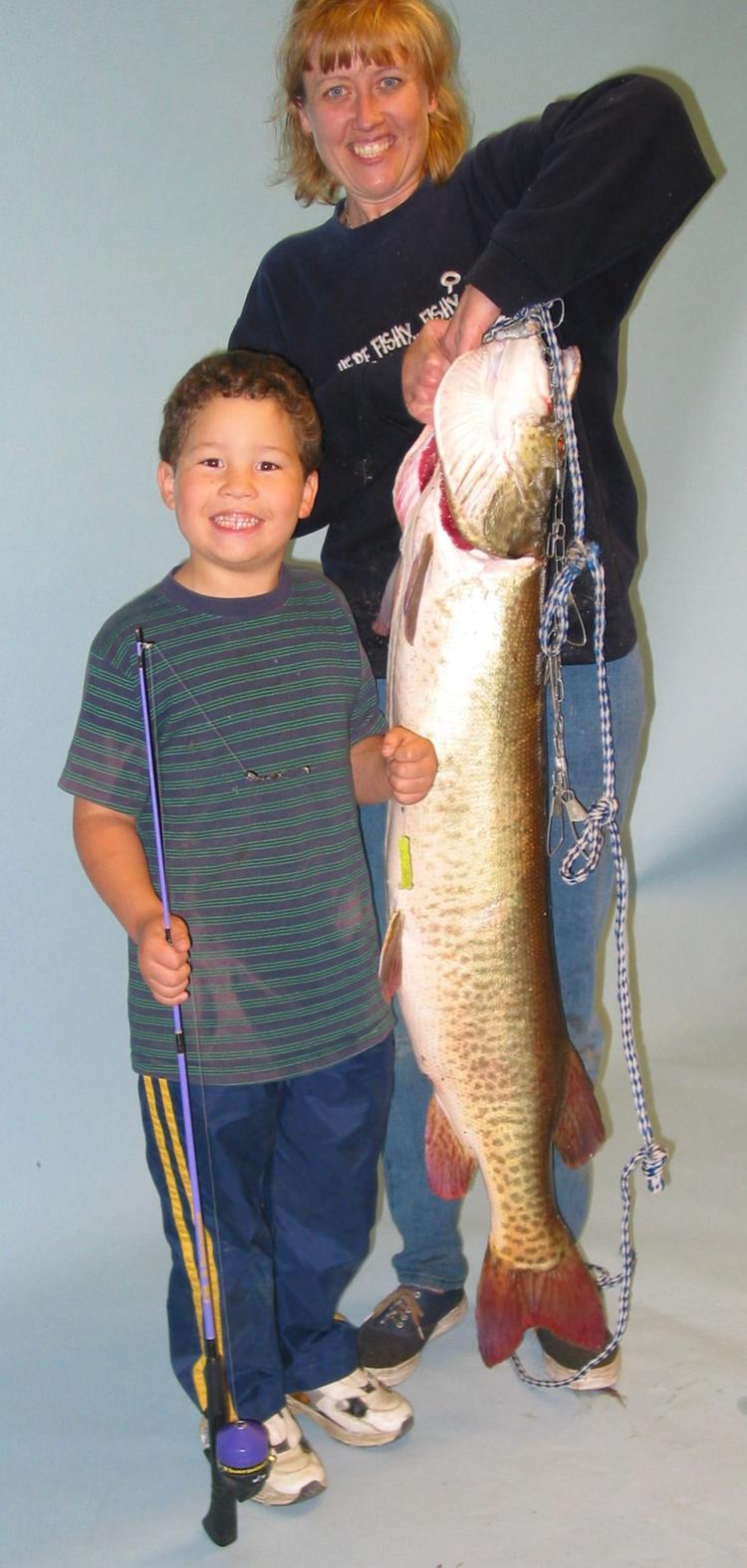 2 for one on Clear Lake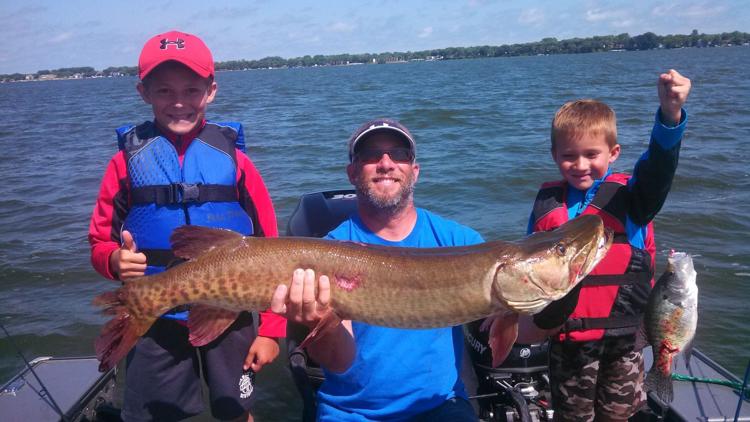 Big muskie caught on Clear Lake in January, 2016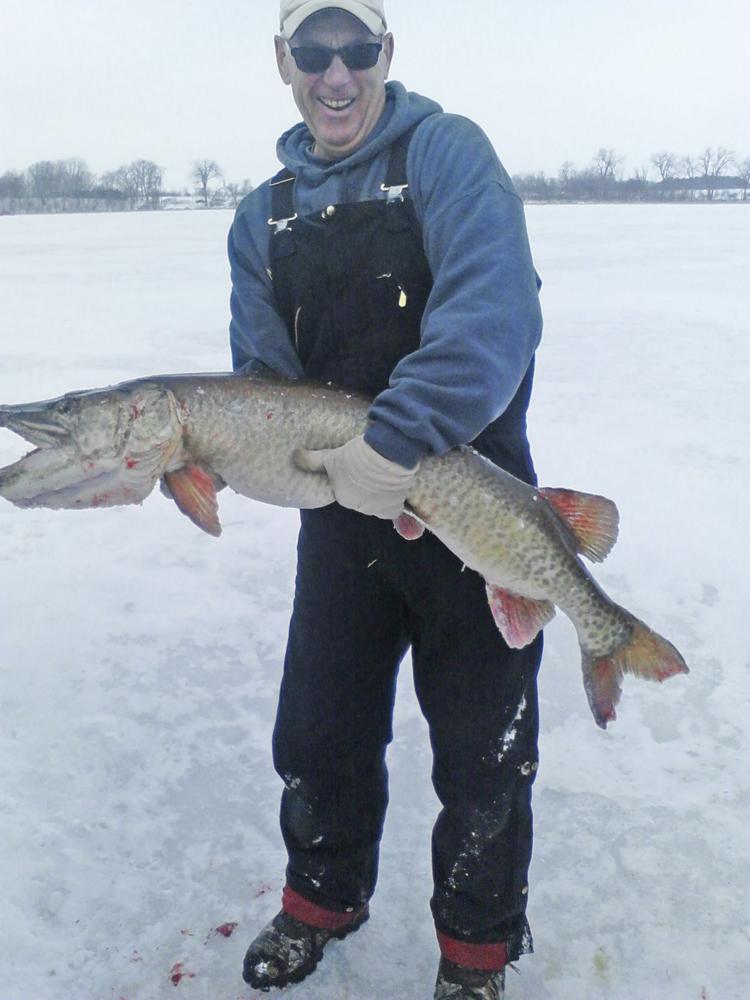 Jeff Lutcavish with giant northern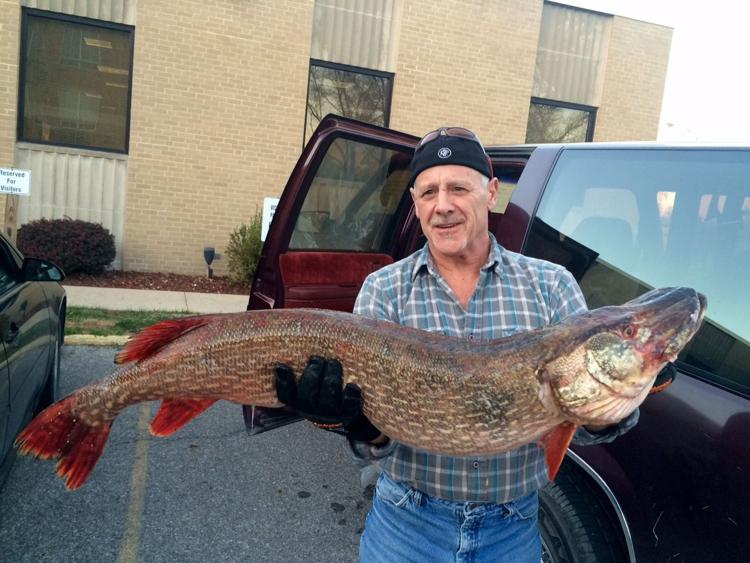 Catfish in Clear Lake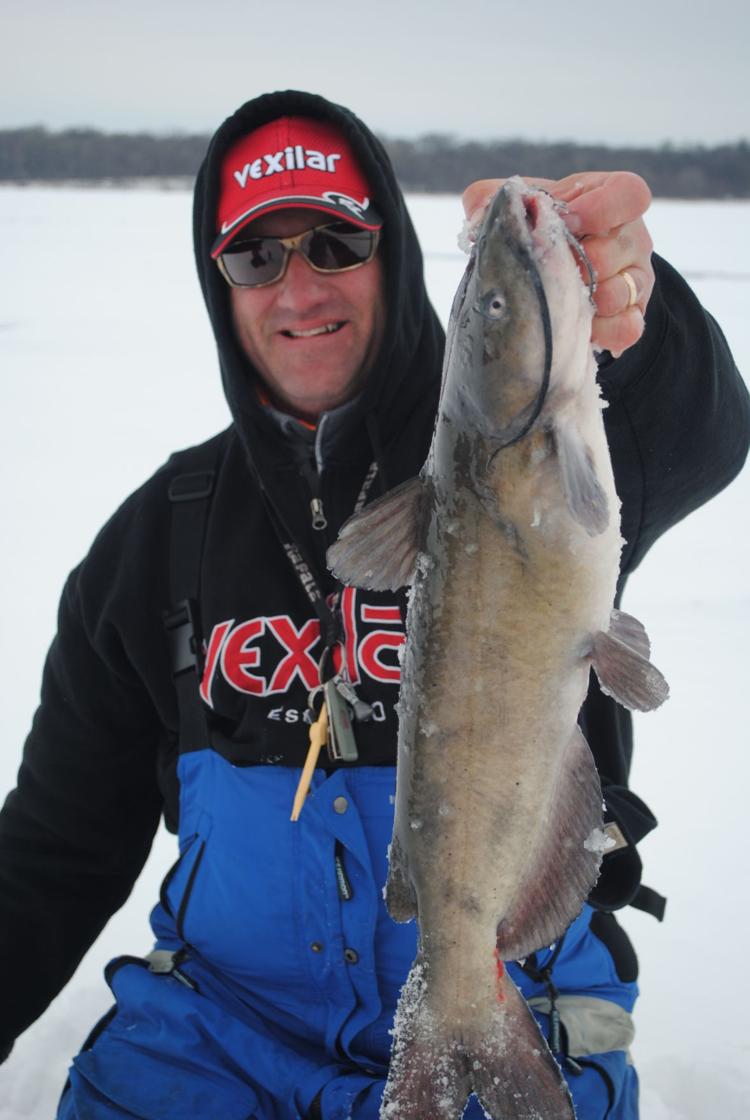 Trout's muskie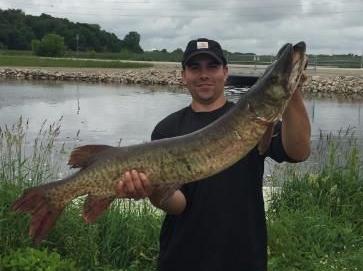 Gregor Walleye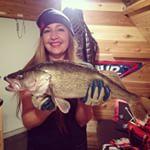 Fall Classic walleye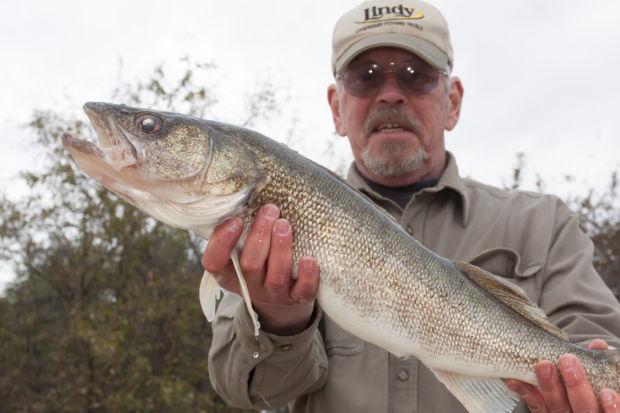 Netted walleye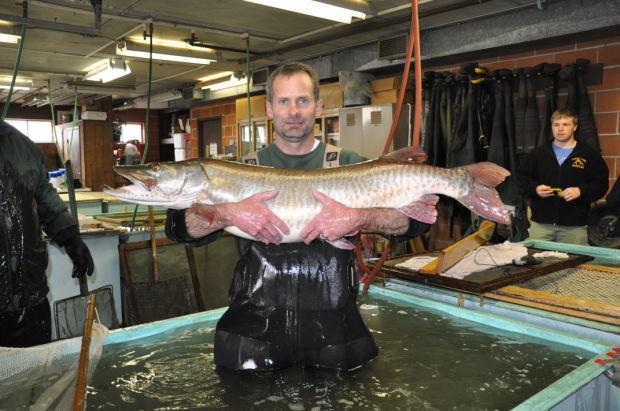 Gabe Haugland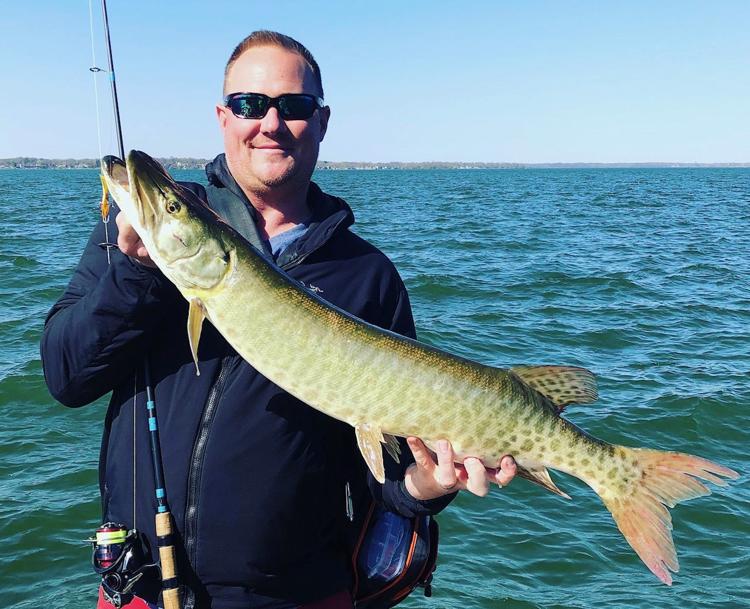 Walleye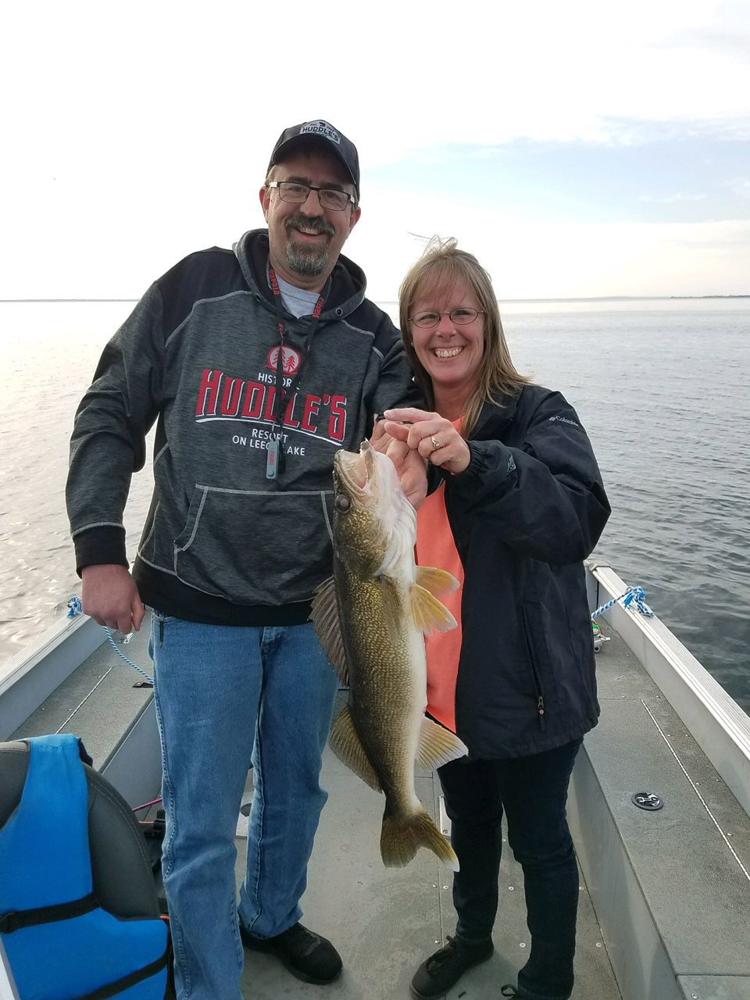 Jensen's Fishing the Midwest: Fall can be the best time for trophy fish
Depending on where you live, the young people and their teachers are getting ready to go back to school, football season is either here or just around the corner, and the fall fishing season is not far off. Some folks may not like this progression of seasons, but many anglers do. They know that autumn can provide the best fishing of the year for both numbers of fish and trophy fish. Many anglers have caught the biggest fish of their life in the fall. If we want to take full advantage of fall fishing, now is a good time to make preparations to do so. Following are some things to keep in mind as we prepare for fall fishing.
Whether you're fishing a lake, river, or reservoir, at some point in the fall the fish will school up. In the summer they'll be loosely schooled more of the time, but when the fish feel the water temperatures drop and notice the days getting shorter, they'll group up. Therefore, it works well to keep moving with an eye on your sonar until you find where the fish are hanging out.
The importance of paying attention to your sonar was once again driven home on a fall trip to Lake Kabetogama a couple of years ago. Kab is known for its walleyes, but it's also a world-class smallmouth fishery. We were fishing for the smallmouth on deep structures. We located the structures on the maps in our sonar units, then cruised over them looking for fish. The first two spots were fishless, the third showed fish.
We dropped jigs and dropshot rigs to them and had immediate action. Just for the heck of it, we tried similar looking structures that didn't show fish on the sonar, and that's what we caught: Nothing. The fact that you've got to fish where the fish are if you want to catch fish was reinforced that day. We were using Raymarine sonar at the time: I can't remember which units we had, but the Axiom series of sonar from Raymarine that we're using now does an amazing job of showing fish, and they have the other features necessary that make fish-catching so much more consistent.
Start the autumn season off with fresh line. Just as we start the season with fresh line, we want to be sure our connection to the fish is in good shape in the fall. Be sure that when that fish-of-a-lifetime eats your bait, your line will be ready to handle it. There are lots of line choices out there, and they all have a purpose. With that said, day-in and day-out, I use P-Line CX or CXX Premium. These are kind of like monofilament line, and I've developed a lot of trust in them. If I want more sensitivity and better hooksetting ability, I use XTCB braid with a Tactical fluorocarbon leader. This set-up provides the ultimate in strength and minimal stretch, yet allows for a very natural presentation.
In the fall, fish like larger lures. Even the smaller fish eat bigger baits in the autumn. Mother Nature tells the fish that it's better to eat one large meal instead of several smaller ones. Use big bait for big fish.
There are lots of options for recreation in the fall. Football and hunting take up lots of folk's time. But if you like to fish, reserve some time for doing-so. The weather is pleasant, the scenery is nice, and the catching can be outstanding. Discover that for yourself when the leaves on the trees turn colorful.
North Iowa anglers have landed some big fish over the years, reeling in massive walleyes, northern pike, catfish and muskies. This gallery con…
Muskies: Mitchell County Conservation intern explains 'the mystery fish' (with photos)
OSAGE | Local anglers had an opportunity to hear about the "mystery fish" -- also known more commonly as the muskie, from Levi Nettleton, recent naturalist intern with Mitchell County Conservation.
Nettleton, who will be a senior science education major at the University of Northern Iowa this fall, told attendees muskies are known as the mystery fish because of their unpredictability.
"Muskies are very unpredictable," he said. "You can find them in waters that are 6 inches to a 100 feet deep. They look like a pike, but they have six teeth instead of five teeth like northern, and northern are spotted."
Nettleton said a female Muskie can lay up to 265,000 eggs, but their survival rate is very low. They spawn best in water temps of 55 to 65 degrees, laying their eggs randomly in shallow waters where predators can consume the eggs.
"Many fishermen believe the muskie is a major consumer of other game fish such as bass and walleye, but they are apt to eat softer fish like bullheads and minnows," Nettleton said, noting they also eat insects, crayfish, small mammals and waterfowl.
"Many believe they are aggressive, but that isn't true, unless they are feeding," he said. "They are complicated for naturalists to study."
Nettleton said Muskies' habitats also vary, meaning they can be found in weeds like tobacco cabbage or 30 feet deep in open water. He said fisherman can find them in different places throughout the year.
Nettleton shared his enthusiasm for catching the large game fish, something he started four years ago. 
"Once you do it, it can become an addiction," he said. "There's a lot of skill in muskie fishing, and sometimes, muskies are called the fish of a 100,000 casts."
Nettleton's study has rewarded him well, as he caught and released 36 muskies last year and 12 so far this year.
Fishermen seeking muskies typically use 7- to 10-foot rods, according to Nettleton. He uses a 300- to 400-foot reel with 22 pounds of drag, with 50-100 braid line and steel or fluorocarbon leaders. 
He also carries needle-nosed pliers longer than 8 inches and a rubberized net, so he doesn't harm the Muskie. 
He gave some additional pointers:
• Leave the catch in the water and support and release it when the fish is calm.
• Cut the hook if the fish has been deep-hooked. 
• Don't fish over 80 degrees. 
• If trolling, start at 2 mph, increasing to 4 mph. 
• Do figure-eights to attract muskies. 
Nettleton, who whose biggest catch was 53 inches long, said there are Muskies in the Cedar, Iowa, Shell Rock, and Winnebago rivers, as well as in Clear Lake.
The largest populations of muskies are in Minnesota, according to Nettleton, where the largest caught was 56 inches long and weighed 54 pounds.
North Iowa anglers have landed some big fish over the years, reeling in massive walleyes, northern pike, catfish and muskies. This gallery con…