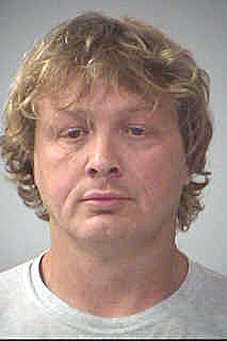 OSAGE — A Minnesota man was arrested Tuesday night in connection with the theft of several hundred head of feeder pigs from producers in northern Mitchell County.
John Arndt, 44, of Hayfield, Minn., is being held in the Mower County (Minn.) Jail on $47,000 bond and awaiting extradition to Mitchell County.
Arndt has been charged with ongoing criminal conduct, a Class B felony; first-degree theft, a Class C felony; conspiracy, a Class D felony; offenses related to animal production facilities and possession of burglary tools, an aggravated misdemeanor.
Mitchell County Chief Deputy Jeff Huftalin said the investigation continues and additional arrests are anticipated.
Authorities said the hog thefts began in late 2010 in which hog confinement buildings were entered overnight and feeder pigs and, on one occasion, market-weight hogs were stolen.
The thefts occurred on different farms, including Iowa Select operations.
In most cases, no forced entry was made and the thefts would go undiscovered for several days.
The Mower County and Mitchell County sheriff's departments were involved in the investigation.
Get local news delivered to your inbox!
Subscribe to our Daily Headlines newsletter.