Kalissa Friedman and Amanda McNeese keep the last year of their work bundled up in a box.
Filled with long, emotionally difficult days – more death than any single person should have to face – and moments of fierce pride and determination, the two ICU nurses from MercyOne North Iowa are using that metaphorical box until they are ready to process their experiences.
To both of them, it's not over yet.
"It hasn't really hit yet," Friedman said. At the busiest point in the Mason City ICU, "I just adopted this personality as soon as I hit the parking lot. I became 'pandemic nurse, reporting for duty.'"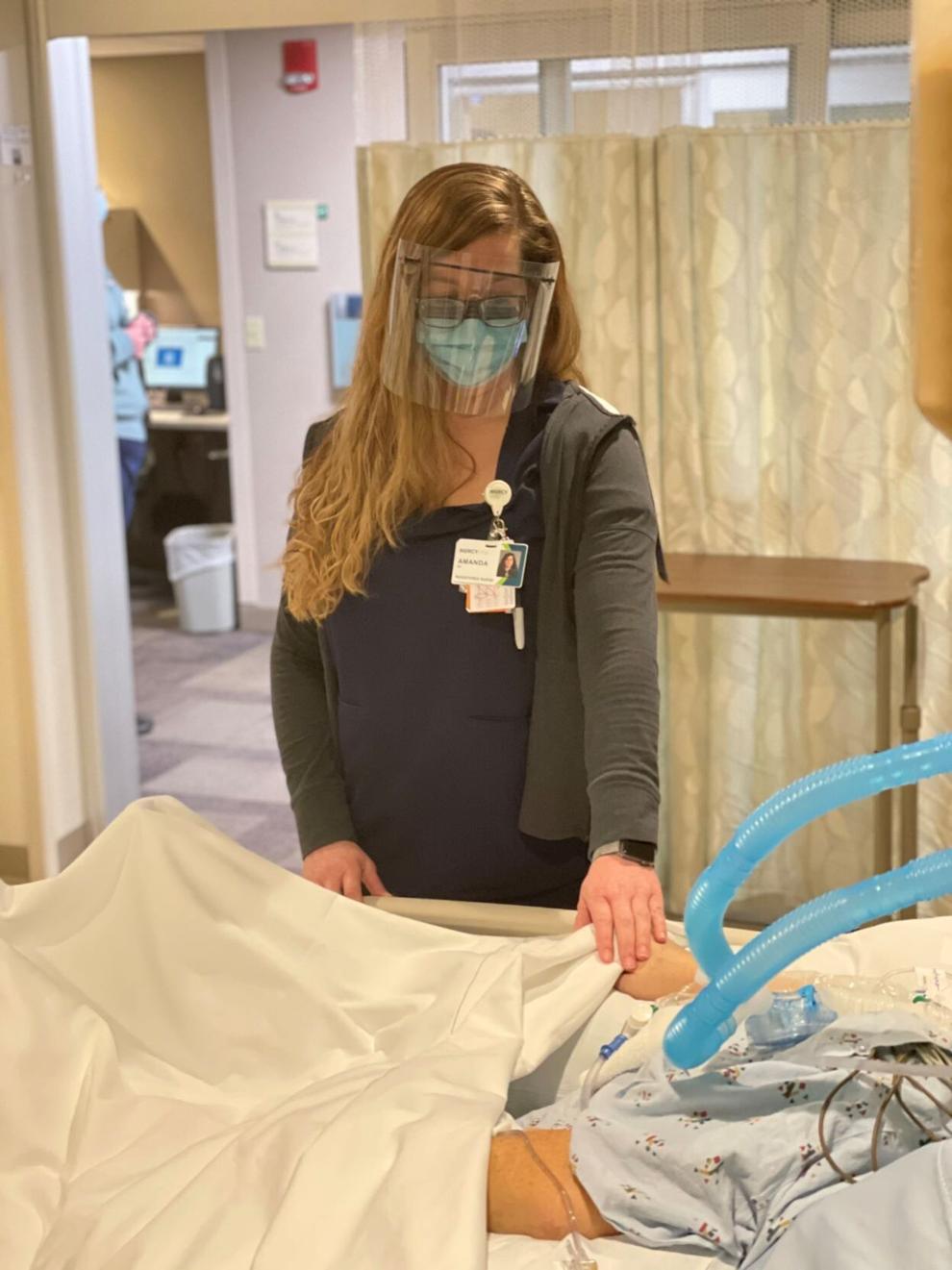 Lasting effects 
Post-Traumatic Stress Disorder, a term historically associated with people who experience ongoing combat or violent situations, is now discussed openly as a potential health effect for nurses who spent the last year dealing with COVID-19 patients.
In November, a study at the Yale School of Public Health found that nearly 1-in-4 healthcare workers in the United States who responded to a survey suffered from PTSD. Over 40 percent suffered from alcohol-use disorder. Fourteen percent likely had depression.
In the study, 1,132 healthcare workers from 25 medical centers in the United States responded to an online survey. The survey was comprised of questions from the same documents used to commonly screen for symptoms of depression, anxiety, PTSD and alcohol abuse, according to a story about the study from Yale News.
For traveling nurse Annamaria Wilder, God was the reason she made it through the last year, and God is the reason she'd do it all again.
But that conclusion didn't come without moments of doubt.
The Carpenter nurse usually works in hospice, but since last spring found herself working in quarantine in long-term care facilities in Texas. 
Texas has recently been in the news for its governor's controversial decision to lift all COVID-19 restrictions, but long before that the state suffered enormous numbers of people infected with the virus, particularly in long-term care facilities.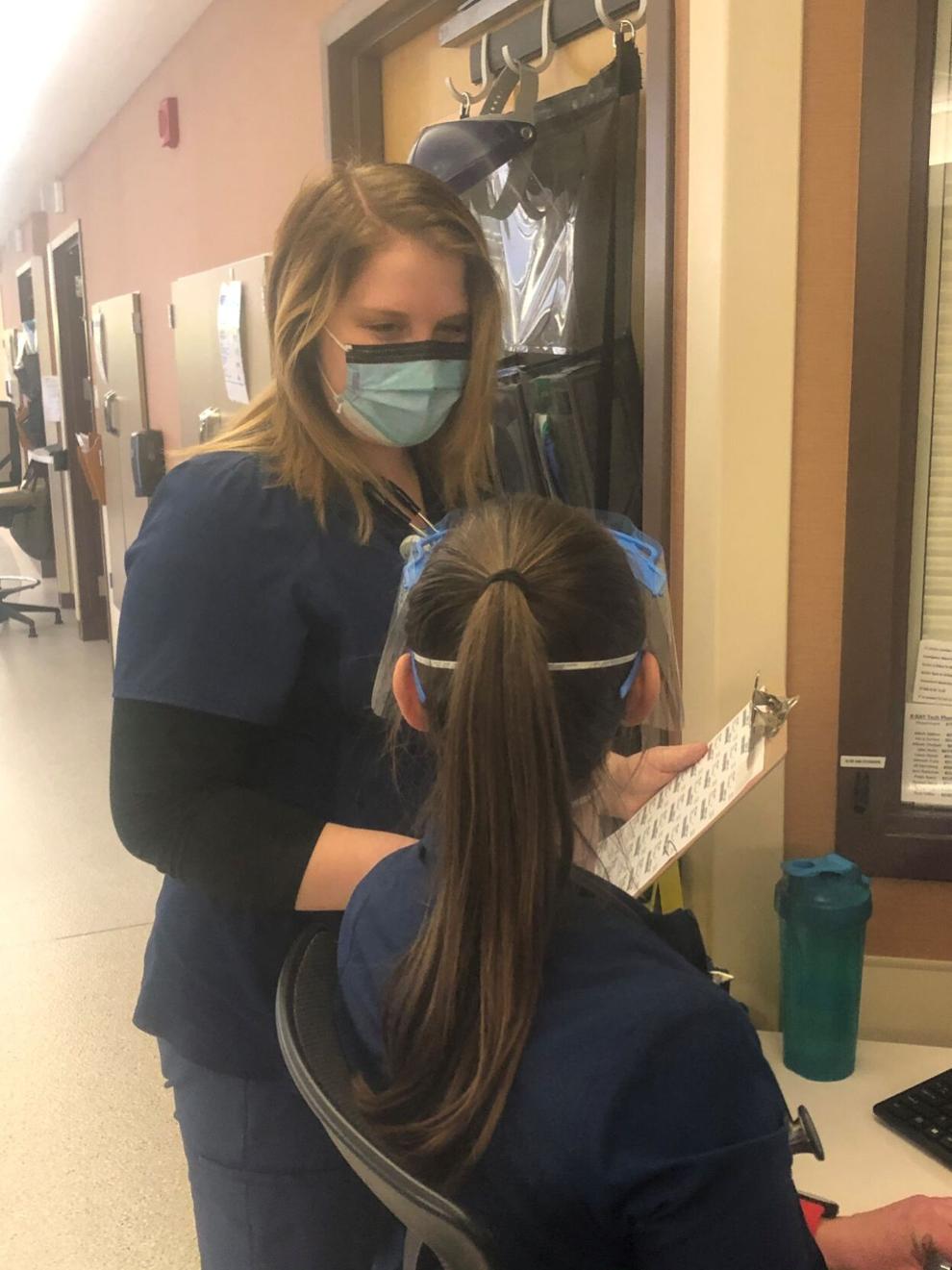 The Harlingen/McAllen area of the state was one of the hardest hit in the nation in per capita COVID-19 cases.
Wilder said her days were often so long she didn't have time to do much more than eat and sleep. She would spend time listening to Christian music, hoping for a lift from it.
She also was in contact with other traveling nurses who were in New York and other hot spots. They talked about running out of basics like oxygen and soul-deep exhaustion.
"You're seeing people die every day," she said. "And it takes all your energy."
But it was also a blessing and a gift in some ways, Wilder said. She was often there to connect family members watching from a nearby window while their loved one was being treated. 
And often it was Wilder who was holding the iPad as family members said good-bye over Facetime to a loved one.
"I was grateful to be able to at least be there to give that comfort, that gift to the family," she said.
Nurses across the nation have a name for that task, according to a Los Angeles Times article: death by FaceTime.
The New York Times created a video about it called, "Death, through a nurse's eyes:"
All in, all the time
Last spring, Kalissa was working at a different hospital doing a different job, watching on TV the pandemic race across Italy.
She chose to run toward the danger. She said she couldn't help it; she felt a sense of urgency she'd never felt before. She started as a COVID-19 ICU and emergency room nurse at MercyOne in May of 2020.
It was still early in the stages of the pandemic. It would be five months before the hospital's COVID unit would be filled with patients requiring care, but already there was a sense of controlled chaos. 
A problem would arise and trouble shooting for it would happening on the fly, said Amanda, who has been an ICU nurse – an award-winning one – for the last two years.
One problem encountered early was the rooms set aside for critical COVID patients. They were much smaller than a typical ICU room, but the same number of people needed to be in the room when a patient "coded," or went into cardiac arrest – cardiologists, nurses, pharmacists, sometimes as many as 20 people.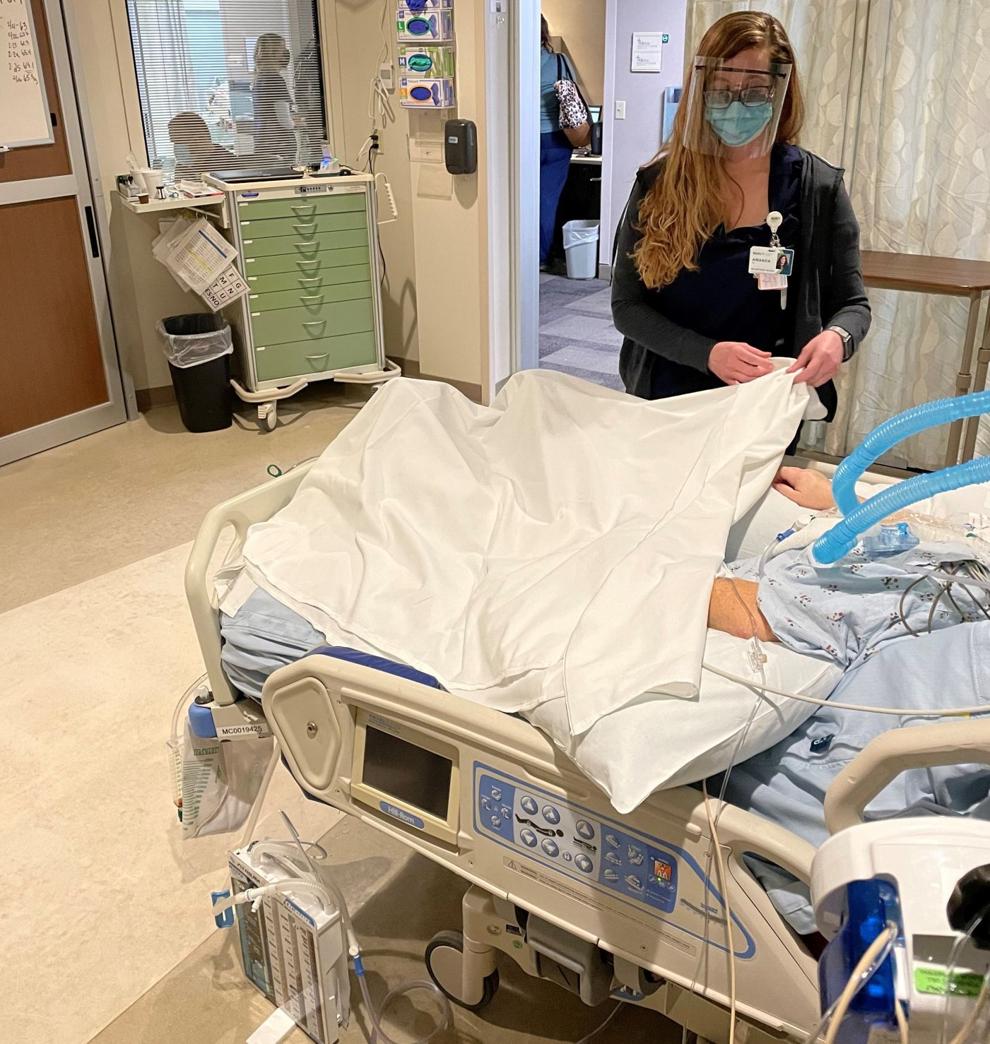 The solution? Those who were not charged with the immediate care of the patient stood outside the room's glass doors and a staffer inside the room would write notes and instructions on the glass for those outside to read and act upon, Amanda said.
"We all worked together each time we found a problem," Amanda said. "And MercyOne supported us all the way through it. They were very open to the solutions that came from those on the front lines."
Constant care
Each nurse was assigned no more than two patients, which seems like a relatively small number for one person, until you realize what a COVID patient requiring critical care needs.
Their blood sugar must be checked every hour. Their IVs must be repositioned to avoid blood clots. Dressings must be changed regularly. Oxygen levels must be monitored nearly constantly, and if a patient is on a ventilator, they are unconscious and must be rolled over to avoid sores and their limbs must be exercised. Everything must be meticulously charted.
Kalissa remembers going to change the dressing on a patient's central line, the tube the doctors place in a patient's neck, chest or groin to administer fluids or medication, and having their oxygen drop to a critical level as a result.
"They're just so fragile," she said.  
By mid-November, Kalissa said she was picking up more and more shifts in the COVID unit and fewer in the ER. But when she was in the ER her mind was with her COVID patients.
"I'd stop and check in on my patients, and I'd find out they all died," she said.
One of Kalissa's patients with whom she really made a connection, right before he was put on a ventilator, told her, "I have a lot of life to live yet."
It was as much a plea as it was a statement. He died soon after.
"I still think about him all the time," she said.
That's when it became necessary to put emotions and connections in the box.
"I became a task-oriented nurse," Kalissa said. "That's not usual."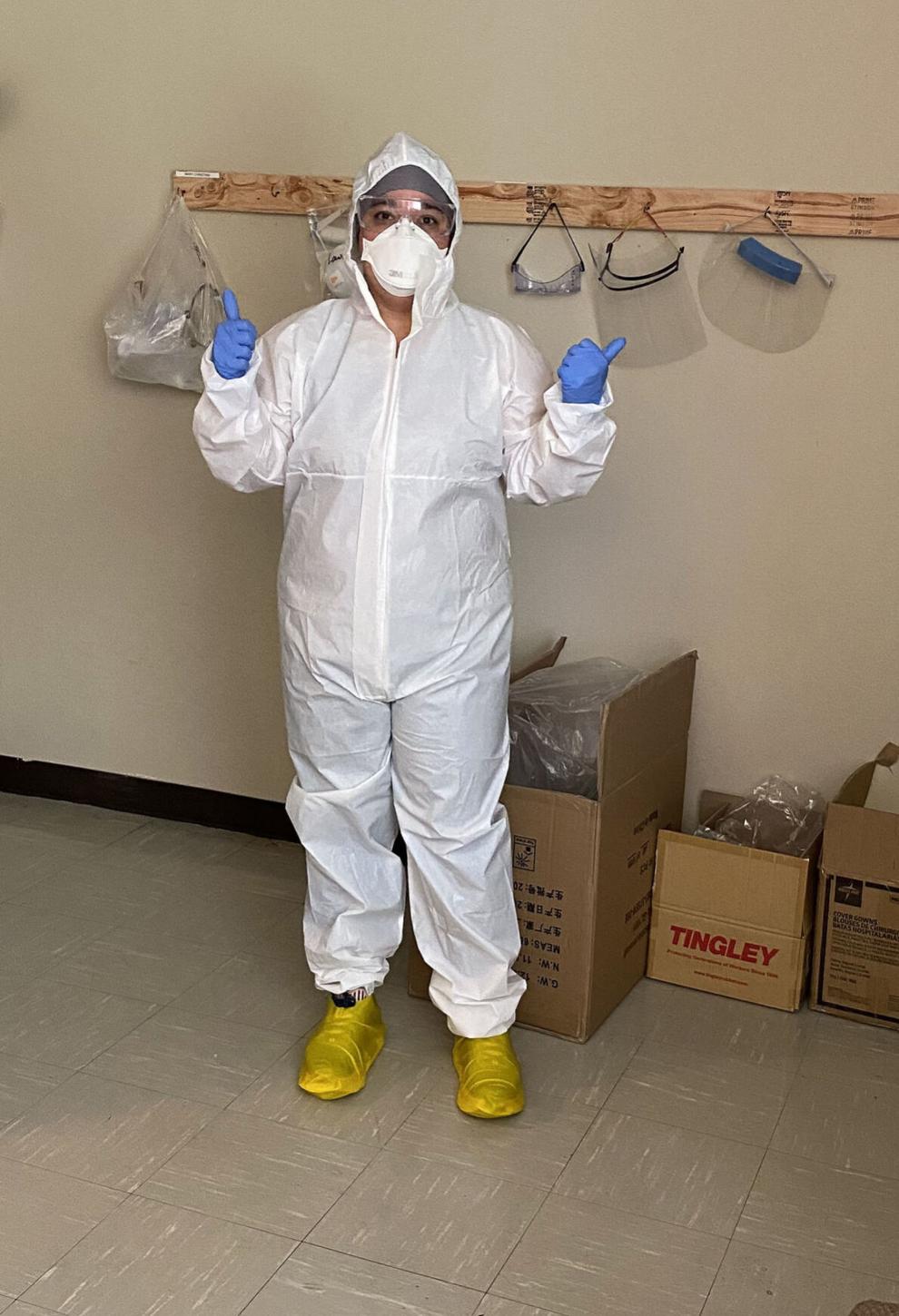 Hope springs eternal
The Yale study also asked healthcare workers what was their most hopeful experience.
For Amanda, it was also an award-winning one. For 26 days straight, Amanda stayed by the side of a critical patient, willing him to be the one-in-a-million who walked out of the ICU.
"They fed off each other," Kalissa said. "You could just see the connection. They motivated each other."
Every day, for as long as she could, Amanda watched over her patient because he had told her, before he ended up on a ventilator, that he was going to get back home. 
And he did, walking out of the ICU on Amanda's arm. He is continuing his rehabilitation to this day, and Amanda stays in touch.
Her care routine earned her multiple awards. 
"You just don't stop," she said.
Annamaria Wilder's most hopeful moment was also the one that caused her to question her beliefs as well.
She contracted COVID-19 in November of 2020. She had to be hospitalized three different times before she began to recover. By Thanksgiving, she had pneumonia in both lungs and was put on oxygen for four days. A later secondary infection that attacked her intestines laid her low again. 
She thought to herself, "I can't believe this is how you feel with this." It was both a curse and a revelation. 
She's back in traveling hospice work now, this time in San Diego. But it was those lowest moments that caused her to realize that she'd do it the same way all over again, because she knows it's her calling.
"Send me, God," Annamaria said. "That's what I would say."