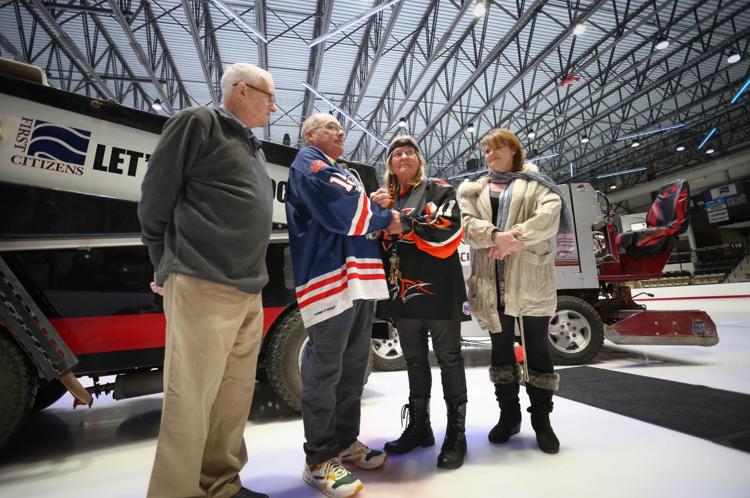 This Mason City arena wedding, reported on by Jerry Smith, was certainly one way to break the ice.
Back in March, in what had to be an area first, Zamboni driver Scott Lloyd and arena administrative assistant Deann Grant Kite, from opposite ends of the ice, drove a Zamboni and Olympia, respectively, to meet each other at the scoring table and exchange vows.
What a fun, unique ceremony! 
This to me was a great example of adaptation when a situation's changes fall out of our control. In a year that's wreaked havoc on so many wedding plans — including those of several Globe employees — this wholesome story was a delight to hear and read about. While the onset of COVID-19 meant Deann and Scott's wedding ended up being smaller than they anticipated, it sounds like they still made their day one to remember. 
It was a wedding the likes of which no one in Mason City has seen before.