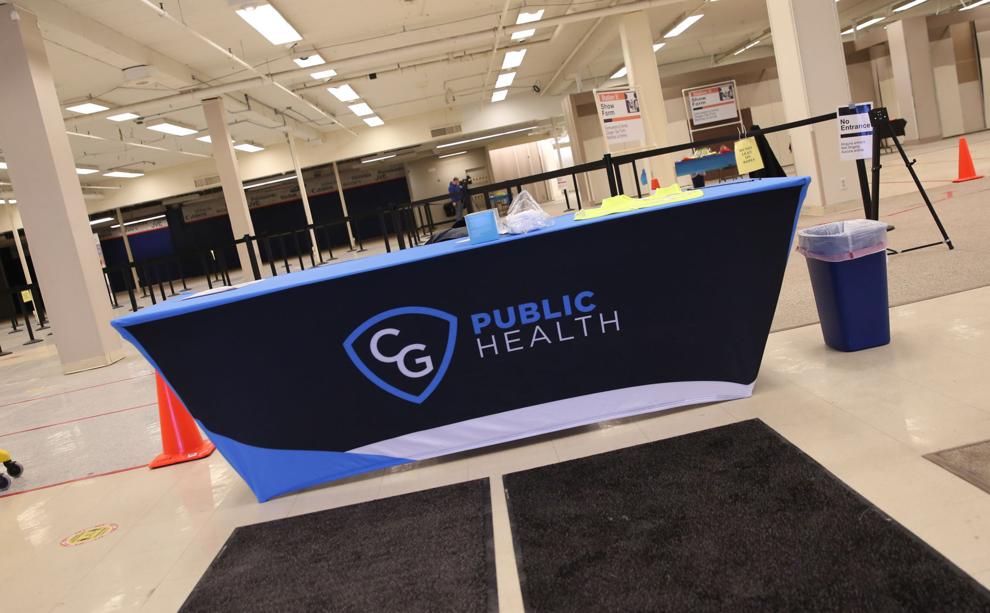 Upcoming vaccination clinics include Friday, May 14 from 9 a.m. to noon and Wednesday, May 19 from 1-4 p.m.
According to Hanft, the clinic on Wednesday will be open to adults but that the health department really wants to focus in on an age group that's been in waiting since vaccines first began rolling out.
"We're hoping we'll see a lot of young people and parents coming in on Wednesday. Then we'll have additional clinics for younger people and families to come in," he said while also stating that those 12 and up will receive the same vaccine as adults.
In the time that the vaccine has been available to those 16 and up, Hanft said that CG Public Health has seen OK vaccination rates but that they could be higher still.
"We'd like to see more come in," Hanft said.
Along with word of an expanded age range, Hanft broke news that CG Public Health will be operating rural vaccination clinics around the county in the next month.
On May 20, from 9 a.m. until 11 a.m., residents in and around Ventura will be able to go and get a vaccine from Public Health's rural clinic. The following day, residents in and around Rockwell can get vaccinated from 9 a.m. through 11 a.m. Later in the day on May 21, people living in or near Thornton will have a chance to receive a dose from 1 p.m. up to 3 p.m.
"If people don't want to drive all the way in to the Sears site, by all means you can stop in," Hanft said.
Mass vaccination clinics will continue in the county through at least June 5. Hanft said that they could continue a little while longer depending on response from young people.
Through Monday, May 10, Cerro Gordo County has seen 5,794 total lab-confirmed cases of COVID-19 with 5,102 total recoveries. 5,985 people have died in Iowa with COVID-19, since the pandemic started, with 89 of those cases being in Iowa. 
The present 14-day positive rate sits at 4.4%; it would require 177 days for cases to double in Cerro Gordo.
The next available mass vaccination clinic is Friday, May 14 at the former Sears building. Appointment slots are still open.
Jared McNett covers local government for the Globe Gazette. You can reach him at Jared.McNett@globegazette.com or by phone at 641-421-0527. Follow Jared on Twitter at @TwoHeadedBoy98.