Warren Davison was in basic training when Allied forces launched the D-Day invasion on June 6, 1944, in Normandy, France.
And while the 92-year-old Mason City man didn't see action on the battlefield in World War II, he had plenty of reasons to pay attention to the historic battle that changed the course of the war.
On the eve of the 75th anniversary of one of the largest military operations – officially called "Operation Overlord" – Davison recalled the immense pride he felt for his country and the constant fear knowing one of his four brothers was a part of the historic invasion.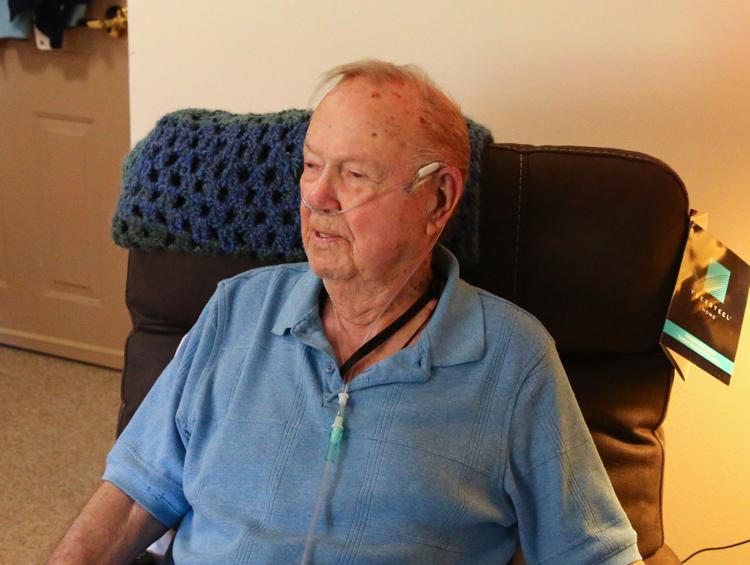 Davison's older brother, Bob, was a part of the Landing Craft Infantry and was responsible for dropping the doors on the seagoing amphibious assault ships that transported thousands of soldiers to the beaches along the Normandy coast.
Davison said even though his brother didn't have to leave the vessel, there was still plenty of danger as bullets were flying everywhere.
"I was happy I didn't have to hit the beach on D-Day," he said. "But my brother was there and he was on my mind constantly. He had pretty rough duty that day. We hear about it, but he lived it."
Davison said he was lucky he was able to avoid the Normandy invasion that combined the forces of more than 156,000 U.S., British and Canadian troops, nearly 7,000 ships and landing vessels, and about 3,300 aircraft and gliders that delivered airborne troops.
When asked if he wanted to be there, the affable, soft-spoken WWII veteran said: "Hell no, I didn't want to be on the beach. But I never forgot it. It was a turning point for us."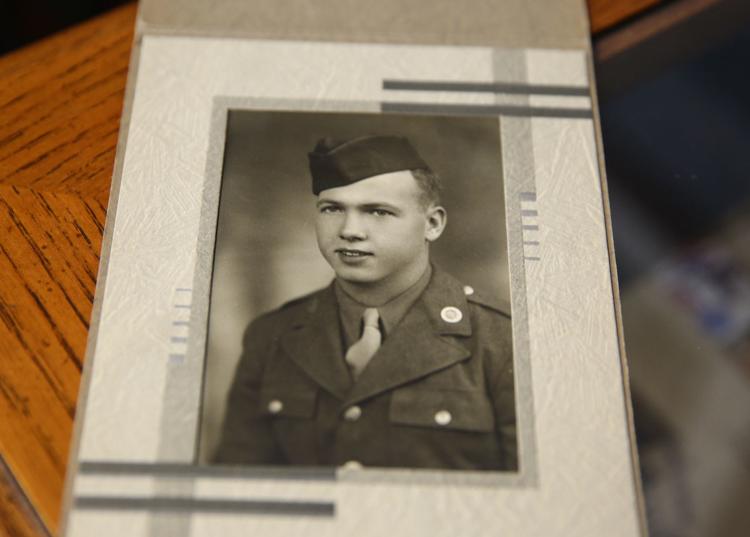 Davison, who hails from Eldora and now lives in the Homestead Care Facility in Mason City with his wife, Marilyn, said that while he spent two years in the U.S. Army – mostly in Florida, but also a short time in Japan as the war was ending – the impressions he brought back will always be with him.
You have free articles remaining.
"I was one of the lucky ones because I didn't have to actually fight," he said. "But every young man who served learned camaraderie, equal treatment of people, and equal rights because we were fighting for everybody.
"We appreciated our country and our flag and what we were fighting for. We were fighting for our lives. We were fighting for our freedom."
For Marilyn, who said she and Warren were engaged right before he left, the wondering was the hardest part of letting him go.
She said she worked in a rope factory in Hampton during the war, which kept her mind and hands busy. She said she always knew Warren was not in harm's way, but still, she worried if the war continued, he someday might be.
"If I wasn't confident Warren would be OK, I wouldn't let myself think otherwise," she said.
Historians say the D-Day invasion was a decisive turning point in the war. Less than a year after the historic battle – on May 7, 1945 – Germany signed an unconditional surrender. A day later, people all around the world celebrated the end of the war.
Willis Haddix remembers that day like it was yesterday.
One of the only remaining World War II veterans living in Mason City, Haddix said that it was a time of great joy.
Haddix said he heard about the war ending over the loud speaker on base and it was like scoring a touchdown in a football game. The party went on for a couple of days, he said.
"It was great news," the 92-year-old said. "I was stationed in Tucson and we were slated to go overseas. It meant I didn't have to go. I didn't want to go. But I had the greatest respect for the men who did go and those who died defending us."