Karen Byrne, of Mason City, was sworn into service as a Court Appointed Special Advocate volunteer by Judge Adam Sauer on July 8 at the Cerro Gordo Courthouse in Mason City.
Byrne joins others volunteering and working with the Child Advocacy Board, which provides oversight and training for the Court Appointed Special Advocate Program and the Foster Care Review Board in the state of Iowa.
CASAs are people from all walks of life who are trained to be the "eyes and ears" of the court for children in foster care or families involved with social services to which the CASAs are assigned.
The CASA volunteer does a thorough assessment by reviewing records and talking to parents, social workers, teachers and others who have knowledge of the child's situation. The CASA then writes a report to the court with recommendations and continues to monitor the child's progress by visiting the child regularly, as well as attending staff meetings and court hearings.
You have free articles remaining.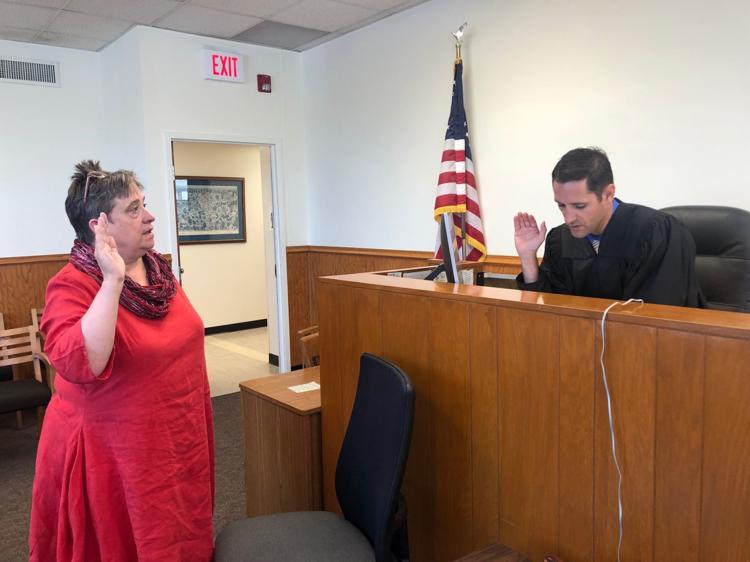 To become a CASA, a volunteer will undergo 30 hours of pre-service training and a background check. Once sworn in, they can expect to give anywhere from 5 to 10 hours a month, however, this can fluctuate depending on each case. CASAs also make a commitment to 12 hours a year of continuing education.
For more information on serving children in your community, please contact Crystal Engstrom, program coordinator at 866-923-1088 or via email: crystal.engstrom@dia.iowa.gov