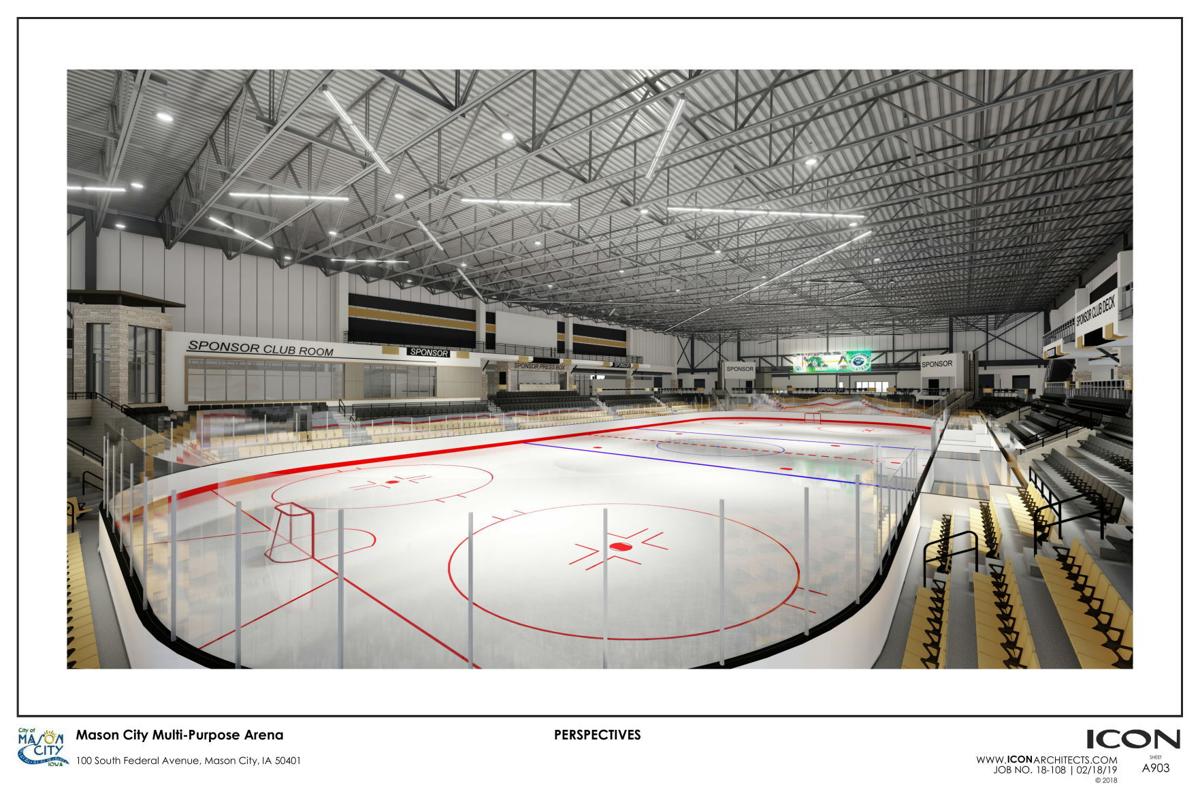 MASON CITY | At Tuesday night's city council meeting, Mason City officials unveiled the first interior renderings for the forthcoming multipurpose arena.
The four "perspectives," provided by ICON Architects, show how the facility at 100 S. Federal Ave. will look during hockey events. 
Mike Kuntz, the principal architect for ICON, said that the designs, which highlight how builders will get to a 37-foot high roof, are finally "starting to take some life now."
During his allotted time, Kuntz also informed the council that ICON was "within a week of where we want to be" in terms of a construction schedule and that he "anticipated no issues." Rink-TEC was awarded the bid on a 6-0 vote for the arena ice plant at the council meeting. 
At this point, there are still no renderings for what the arena will look like when its set up for something other than hockey.
City Administrator Aaron Burnett has said that those drawings will be released soon.
The next round of arena bidding will be for mechanical, electrical and "interior fit-up" issues and is scheduled to open on March 14. 
As with the previous two rounds, the bid process will last for two weeks, and then the city council will act, after hearing recommendations from Burnett, at its April 2 meeting.
Multipurpose arena renderings
Get local news delivered to your inbox!
Subscribe to our Daily Headlines newsletter.