The art scene in a Mason City elementary school is getting a boost after the school won the grand prize in a national contest.
Jefferson Elementary was the grand prize winner of the Frigo Cheese Heads Build a Bright Future Contest, winning $10,000 and 500 3-packs of Crayola crayons.
Principal Lindsey Millsap said she applies for grants a lot for different things but never one this big.
"This is the biggest one we've ever received," she said.
The Build a Bright Future Contest, sponsored by Saputo Cheese USA Inc., chose its final winners. Ten winners out of 1,267 nationwide entries were chosen – one grand prize winner, winning the $10,000 and 500 3-packs; and nine runner-up winners, each winning $2,000 and 500 3-packs also.
Millsap said she was notified of the contest when the PTO Today sent out a newsletter to apply.
To apply, the school had to send either a 200-word essay or a 5-minute video describing how the school could use the $10,000 to build a bright future for its art program, according to the contest rules.
Instructional coach Sarah Glowaski, who led the application process and put together the video, said she wanted to convey the importance that art can have throughout the curriculum, not just in the art classroom.
"It's so embedded in our culture, and it can be a great way for students to enhance their learning and to enhance their communications skills and opportunities for them to grow socially and emotionally and academically," she said.
Millsap was told Jefferson Elementary was the grand prize winner in mid-December, and the final winners of the contest were publicly announced at the end of December.
The school has a whole list of ideas for what to use the $10,000 for, including art supplies and to add some outdoor musical instruments, but Millsap said they want to price out each item on the list and get feedback from the staff on what to prioritize.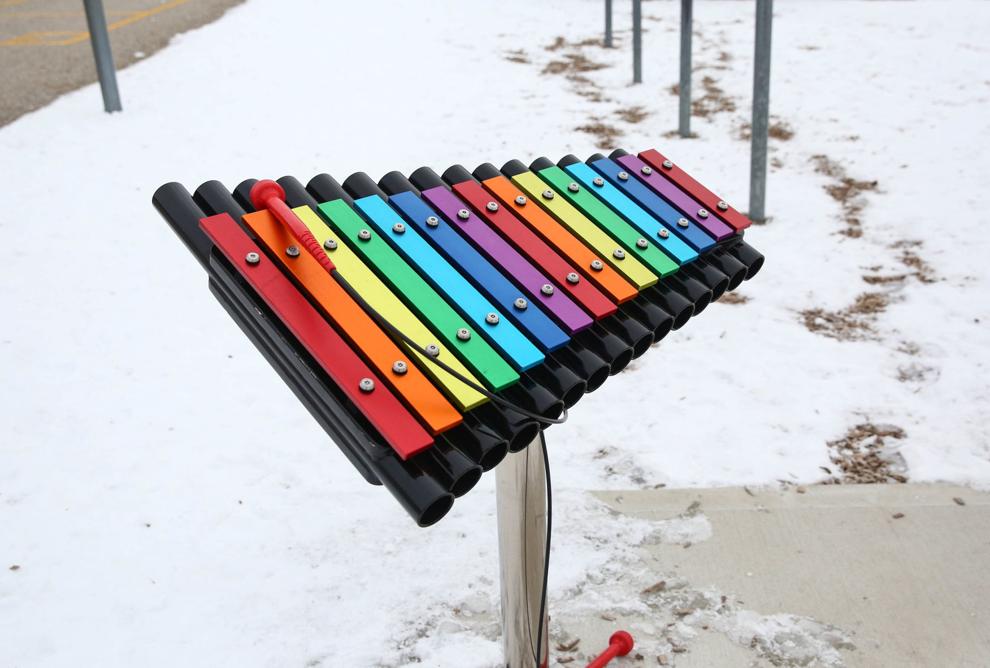 "Because $10,000 is a lot of money, but it can also go very fast," she said. "I want to make sure that we're hitting what our teachers feel is the biggest priorities for our students and is going to be used the most frequently."
Glowaski said they want to enhance their "calming spot" so students can "productively express themselves and calm down and just regulate their emotions" and add student-led, student-inspired murals throughout the building.
"We talked about more opportunities for students to publish their writings and add illustrations in different ways to that, so whether that be digitally or painting or drawing, whatever – just kind of having a more focused way for kids to publish books and papers and things like that," she said.
Career explorations, including bringing artists into the classroom and going on field trips, are also on the list.
"Just exposing children to local art opportunities and inspiration," Glowaski said.
Glowaski said the Frigo contest is a great way for a company to support education and the arts.
"The value of art can get overlooked some of these days in education, but it can be such a powerful tool for students," she said.
Grace Zaplatynsky can be reached at 641-421-0534.