The Mason City Community School District might be able to build an auxiliary gym and new swimming pool using only Secure and Advance Vision for Education, or SAVE, revenue bonds, according to Superintendent Dave Versteeg.
He said another option would be to use a combination of SAVE and Physical Plant and Equipment Levy funds, he said. 
"A General Obligation bond has not been ruled out, but at this point in the process does not seem necessary," he said. 
School officials want to build an auxiliary gym to provide more space for athletic practices and other activities. 
They also want to build a new pool because they say the current pool facility is antiquated and too small. 
Whatever financing method will be used depends on the exact cost of the gym/pool project, which hasn't been determined yet, according to Versteeg.
Rough cost estimates indicate a $5-$6 million price tag for the gym, while the cost for the pool might be anywhere from $11-$13 million. 
SAVE revenue comes from a statewide penny sales tax. Each public school district in Iowa gets a share of that revenue to fund infrastructure projects and provide property tax relief. 
The Mason City school district could borrow as much as $17.3 million in SAVE funds to be repaid over 15 years if it gets permission from voters to adopt a new revenue purpose statement, according to Travis Squires of Piper Jaffray, who spoke to board members during a Committee of the Whole work/study session this week.
You have free articles remaining.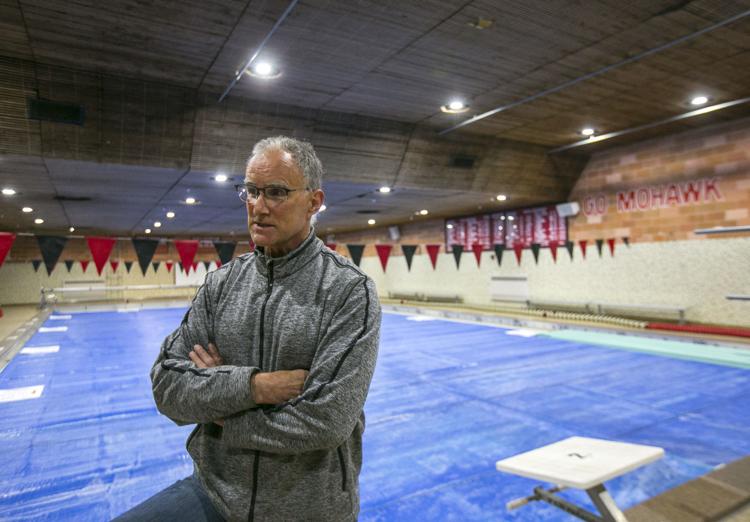 Based on current SAVE revenue and outstanding revenue bonds, the school board could borrow as much as $9.1 million with an 11-year repayment schedule under the authority of the current revenue purpose statement, which is in place until 2031, according to Versteeg. 
The earliest the district could put a measure before the voters for a new revenue purpose statement would be March 2020. If approved, the new RPS would last until 2051. Versteeg said this would allow the board to borrow more funds using SAVE because it would allow for a longer loan period. 
The new RPS would have similar wording to the current one, which allows SAVE money to be used for new school buildings, information technology infrastructure, emergency repairs due to natural disasters, property tax relief, public recreation places, and the lease-purchase of equipment, according to Versteeg.
"The SAVE fund can now be used for joint facilities projects with municipalities and community colleges, so these purposes would be added language to a new RPS," he said. 
Squires said the district could borrow up to $36.7 million in SAVE funds if the bonds were repaid over 20 years.
However, he told board members he doesn't recommend going beyond a 15-year repayment schedule so SAVE funds would be available for other facilities projects that might be needed down the road, such as building replacement.  
Versteeg said a public vote specifically on the gym/pool project would not be required if only SAVE and/or PPEL revenue bonds were used for financing. 
All that would be required would be a public hearing, he said. 
However, under a new state law that went into effect on July 1, if school districts intend to use SAVE revenue for construction or remodeling of athletic facilities, voters have the right to file a petition for a public vote.  
State law defines a school athletic facility as a building or structure not physically attached to a school attendance center.