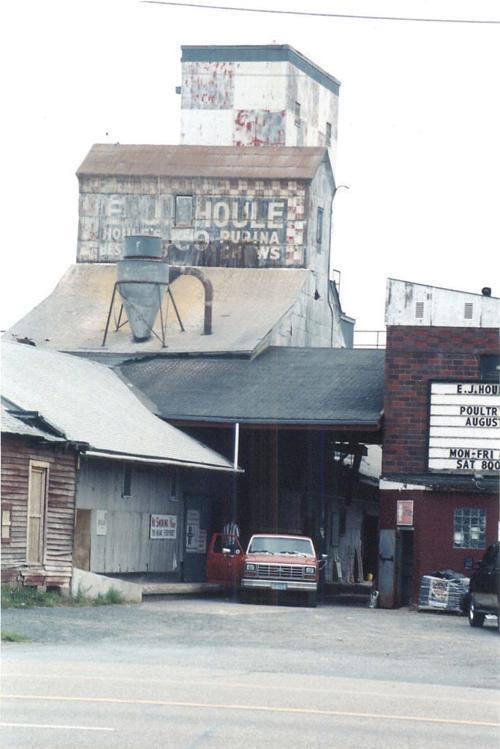 It's a question of balance.
Every time a city considers providing incentives to lure a developer, its leaders must weigh the project's potential to generate revenue against the cost to taxpayers.
In the case of Mason City's proposed public/private $24 million development agreement with Gatehouse Capital, City Administrator Aaron Burnett is adamant that without the agreement written just the way it is, there would be no deal with Gatehouse.
Burnett appears to be in the minority. Several other communities have either refused similar requests from the Dallas-based developer or have a standing policy against providing up front enticements to anyone – regardless the project.
But without Gatehouse, there is no River City Renaissance. And the alternative to that scenario is a downtown that falls into disuse and disrepair, according to Burnett.
HOW IT WORKS
The part that raises eyebrows in the development agreement the city inked with Gatehouse in late June is the $8.7 million grant the developer will receive and for which the city will issue non-taxable general obligation bonds.
Several current and former city administrators contacted by the Globe Gazette who looked over the development agreement called the $8.7 million grant an up front payment incentive that puts city taxpayers at risk.
Gatehouse must hit several benchmarks in the agreement, the most notable of which is to secure financing. Also withheld until financing is secured is the state's approval of the downtown as a Reinvestment District, which could come with up to $10 million in state money.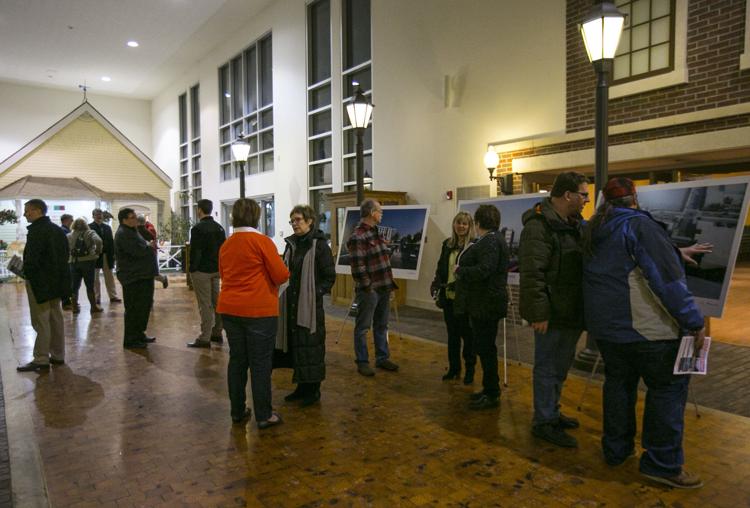 Any incremental property taxes collected from the project will go into the city's Tax Increment Finance fund and be used to retire the bond debt on the project – part of which is the $8.7 million grant. 
As further insurance against loss to taxpayers, the deal has a built-in Minimum Assessment Agreement, wherein Gatehouse will be required to pay taxes on a staggered and increasing minimum valuation: $9 million through 2028, $13 million through 2033, and $18 million until the deal expires.
How it would work: The project increases the value of the property within the tax increment financing district. Gatehouse pays the taxes – either on the minimum assessed value or the actual value, whichever is greater. The taxes go to the county, which gives the city its part. The city uses the money to retire the bond debt.
"A forgivable loan is secure," Burnett said, referring to the city's option to offer the $8.7 million as a loan instead of a grant, "but taxes are even more secure."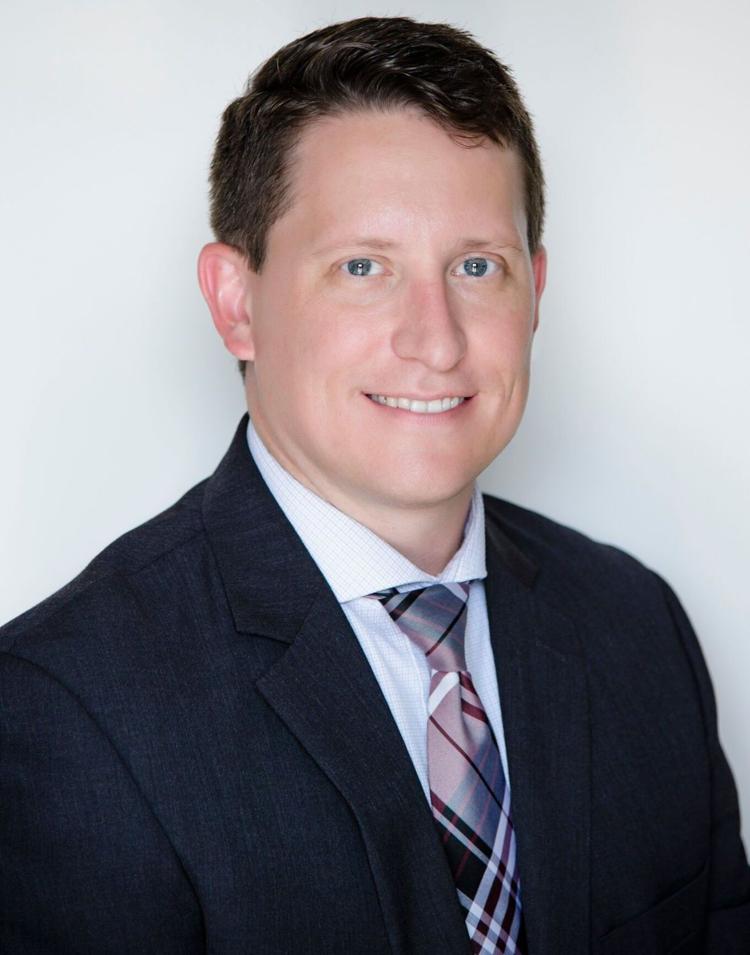 That depends on the status of the project, however. Should the hotel/conference center fail, Gatehouse could forfeit on the taxes, leaving the city still liable for the bonds, but having to pursue Gatehouse for the tax debt. 
The agreement lays out the remedies the city has available to it in the case of a default. It will be entitled to all the grant money it has given to Gatehouse, at the same rate for which that money was bonded, plus 2 percent interest.
"We're not rolling the dice," Burnett said. "There was a lot, a lot of thought that went into this. I am very comfortable with this PSDA (development agreement)."
MILWAUKEE
Gatehouse and local developer Robert Ruvin in 2008 partnered to construct the 180-room Kimpton Palomar Hotel, as well as offices, retail space, high-end condominiums and a parking garage on the city's East Side.
Caught in the midst of the housing market collapse, the deal began to fall apart with several parties taking to court to try and recoup their investments.
But three months before the bottom fell out and Gatehouse announced in January 2009 it was pulling out of the deal, it approached the city and asked for $18 million. It would've included $8 million for demolition, site work and public improvements, and $10 million in construction financing, according to a Milwaukee Journal-Sentinel story at the time. City Development Commissioner Rocky Marcoux rejected the request, according to the story, saying it would have put the city in the position of "substituting for the market."
Jeff Fleming, a spokesperson for Marcoux's office, said in an interview last week that that's a firm policy of the commissioner's office.
"We have not and will not invest in hotels out of respect for the taxpayers," Fleming said, "but even more out of respect for those who have built hotels here and who have not received aid."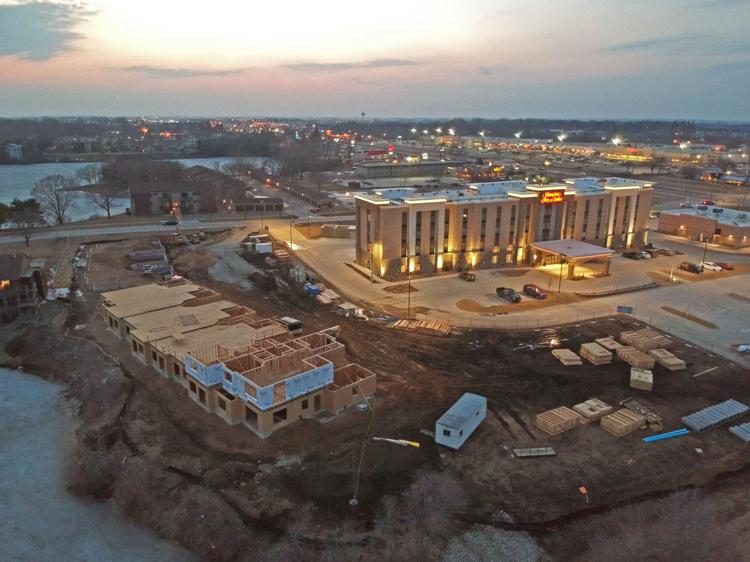 Clear Lake developer Les Kinseth, whose firm Kinseth Hospitality Companies in 2015 demolished the former Clarion Hotel and built the Hampton Inn & Suites, the retail space in front of the hotel as well as the Spring Lake condominium development behind it, called the Gatehouse deal the most lucrative he's ever seen.
Kinseth also received incentives from Mason City for the Hampton project, which covered improvements for the retail building and the condominiums, he said.
"We do work with other cities and have received economic incentives to fill the gap in funding to make a project financially feasible," Kinseth said in an email to the Globe Gazette. "In the Gatehouse case it appears the city has bought down all of their risk."
RACINE
The southeastern Wisconsin city in June announced a public/private partnership with Gatehouse to build a $48 million, 174-room Sheraton Hotel that would connect to the city's existing lakefront Festival Hall.
The project is on hold at this point, however, until the state's legislature passes a bill that allows that type of development on what is considered "lakebed" property.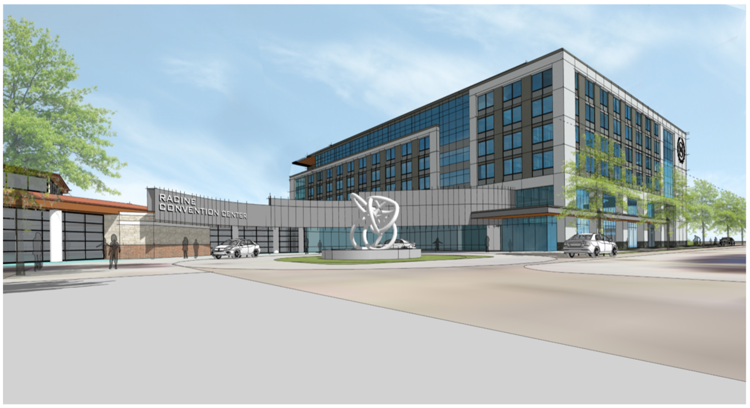 In the meantime, City Administrator James Palenick said the city is in negotiations with Gatehouse and working through the terms of their deal.
What the deal won't include, according to Palenick, who reviewed Mason City's development agreement with Gatehouse, is any upfront financing.
"We do almost exclusively pay as you go," Palenick said. He called Mason City's deal iunusual.
"That sort of deal is something that we would shy away from as a policy," he said.
But Palenick also pointed out that Racine has a lot happening these days. There is a lot of building and expanding and land along Lake Michigan is always a big draw.
"The only good development is that which is place-based," he said. "Some places are much more desirable or attractive to developers as they are. Others may want or need some sort transformational project (that will lead to more growth)."
John Mozena, president of the newly formed Center for Economic Accountability, can sympathize with cities like Mason City that struggle to draw development. He lives near Detroit, which has consistently used incentives to kick start its development and is arguably still among the toughest places to work in the country.
Mozena said the center began in part in response to a growing concern nationwide about the impact incentives have had on state and local economies, and taxpayers.
A 2018 Iowa study examined the relationship between tax increment financing – a practice whereby municipalities use anticipated increases in property tax revenues to finance improvements for public purposes – and economic activity in terms of jobs and wages. The study found no more than a weak relationship between the two, although it was quick to acknowledge that in some individual circumstances, there are success stories.
"All too often they (incentives) end up being about a city that is trying to be something that it isn't," Mozena said. "The question Mason City needs to ask is why this 100-room hotel and meeting space is going to make substantive difference in the town's economy and future."
Burnett has a blunt answer: without this project, the city's downtown will almost certainly face a bleak future.
"Allowing dilapidation and blight to spread through disinvestment in a downtown is a huge burden on a city," he said.
FOREST LAKE
In January 2019, longtime downtown business owner Gary Houle and Gatehouse representative David-Elias Rachie presented a proposal before a joint meeting of the city's Economic Development Authority and its city council that would convert Houle's Feed Mill into a 150-room hotel and conference center with a large convention center and possibly a rooftop bar.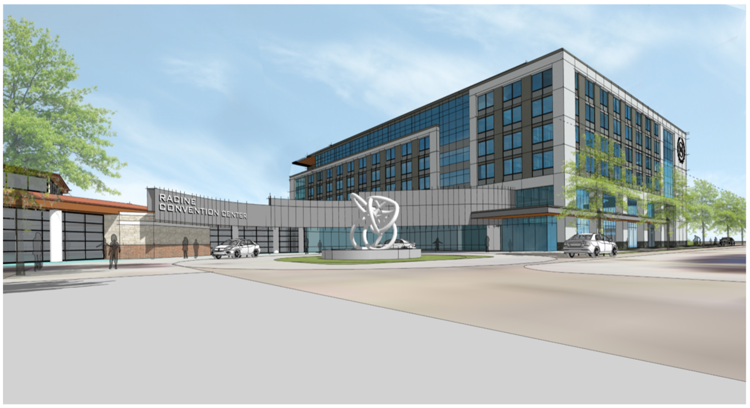 But Gatehouse would require some up front money first, Rachie said, a $150,000 deposit in order for Gatehouse Capital to see if a project will be successful in the area. All but $20-25,000, the cost for a feasibility study that the city would own, would be refundable, according to Rachie.
While those who spoke at that January meeting mostly agreed such a project would be beneficial to the community, some questioned the up front funding and where it would come from. The city's mayor sought examples of feasibility studies Gatehouse had done for other clients.
No public meetings since then have made mention of the project. Forest Lake City Administrator Pat Carney did not return a call for comment.
THE ART OF THE DEAL
There are two things that are really beyond debate: the importance of maintaining a vibrant downtown and Mason City's residents' approval of a downtown development project – displayed via a referendum wherein 75% of voters in 2017 signaled their support of a downtown "renaissance" project.
And Gatehouse Capital is a well known developer with a track record of success – as well as a willingness to attempt development in areas where success isn't a slam-dunk. But it covers its own potential investment in those higher risk projects by demanding its partners – in these cases taxpayers – share in that risk, and has shown a propensity to walk away when that doesn't happen.
The real question that has been six years in the making is whether the city can afford to wait for another developer to come along who will accept a more traditional – and ultimately less beneficial – agreement to kick start its downtown growth.
That's a question city councilors, who on Tuesday will vote on the city's development agreement with Gatehouse, will have to decide.
Get local news delivered to your inbox!
Subscribe to our Daily Headlines newsletter.