A young man who has a passion for the environment is leading an initiative to clean up East Park. 
Jacob Anderson, 24, who lives north of the Mason City park and likes to spend time there, noticed how much trash others leave behind. 
He started picking it up himself, and now he wants to get other residents involved.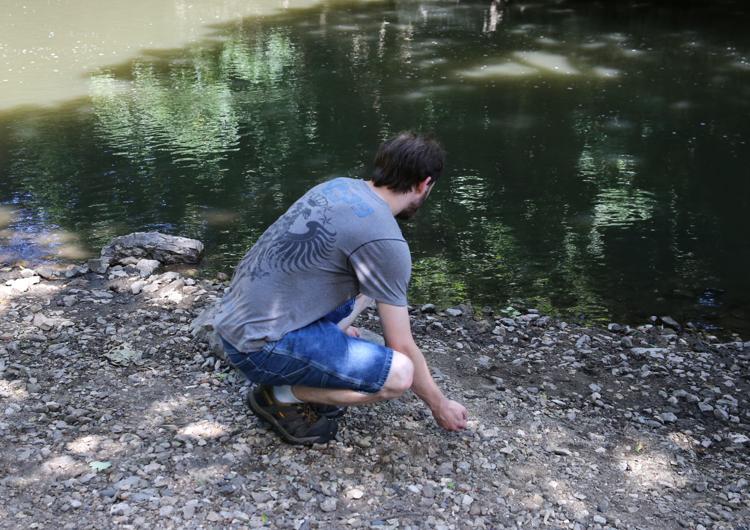 "We don't have to wait for the experts to come in," Anderson said. "I want to prove a small community can come together and make a big difference."
His initiative is called "Jacob's Project – Just 10 Feet Away." The idea is to encourage people to pick up trash 10 feet away from them and properly dispose of the items. 
Three clean-up days are planned for East Park: July 18, Aug. 15 and Sept. 12. Volunteers will meet at the band shell at 10 a.m. to work for an hour, with light refreshments to follow. Gloves and garbage bags will be provided. 
Anderson, who grew up in Alexander, was diagnosed with autism when he was 5. 
"It hasn't affected my life," he said. 
Anderson has received support from One Vision, which provides services to individuals with disabilities. He works in the One Vision General Store in Clear Lake. 
Anderson owns his own home.
Cindy Richardson, an advocate with One Vision, said it's been great to watch Anderson thrive. 
"He has been through a lot to get here," she said. 
You have free articles remaining.
Although he was the one who needed help in the beginning, "now it is Jake helping me," Richardson said. 
She said without his technical skills she would never have been able to create what she calls mini-documentaries of people One Vision supports, in which they talk about themselves and their hopes and dreams. 
Anderson is good at helping them tell their stories and can put it all together, according to Richardson. 
He also helped write and direct a play at One Vision titled "I Am." Anderson and others receiving services from One Vision acted in the play. 
Anderson is bringing his love of storytelling to his East Park clean-up initiative. 
He's planning to film the clean-up efforts -- including how much trash is collected -- and shoot more footage from different parts of the park showing how much garbage is there to create a documentary. 
Anderson said some of the trash is hidden in the dirt or in Willow Creek, a tributary of the Winnebago River that runs through the park. 
He said one point he will make in the documentary is how dirty the creek is and how that impacts water quality downstream. 
The Winnebago River is part of the Mississippi Basin, so trash in the waterway ends up in the Gulf of Mexico, according to Anderson. 
He also said he's concerned about the safety of children, noting he's seen rusted metal caps and broken glass just a few feet from the playgrounds in East Park. 
Anderson, like many others with autism, has an intense focus, according to Richardson. She said this could be why he can spot garbage others might miss, as well as gives him his drive to make a difference. 
"Autism is not a hindrance to him. It's a gift," she said. "It makes him who he is."