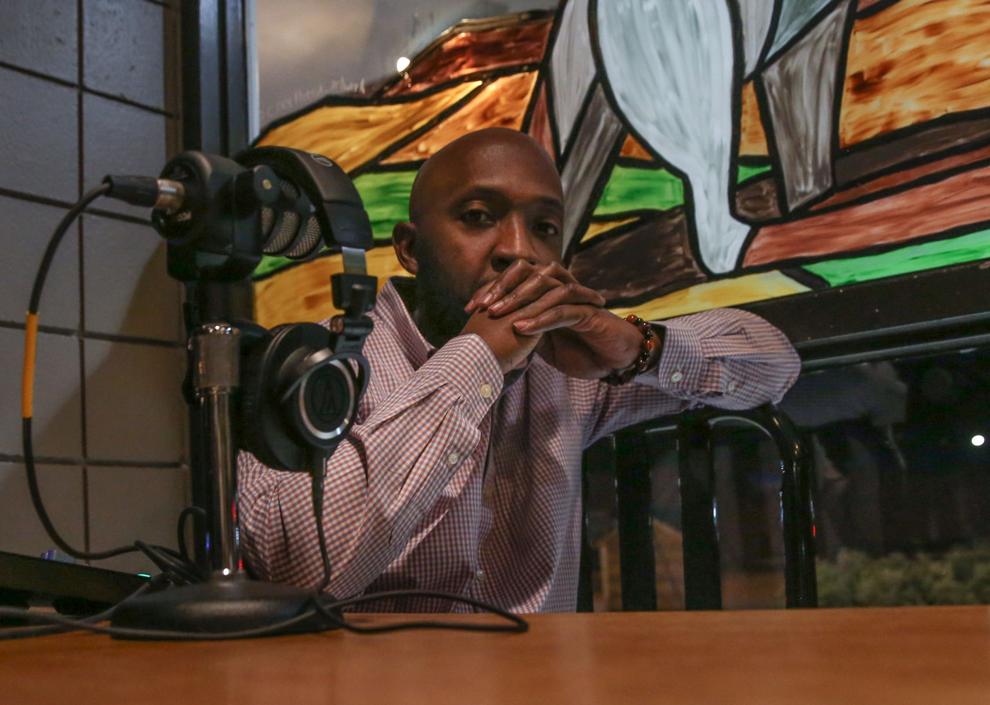 The matter at hand was a Missouri slave named Ralph who went to live and work in Dubuque in 1834 at local lead mines as part of an agreement with his owner to purchase his freedom for $550 plus interest. The money wasn't paid back after five years and so Ralph's owner, Montgomery, sent bounty hunters to seize the man and bring him back to Missouri.
However, Ralph wasn't taken to Missouri to stand trial. He went through the Iowa Territory's judicial system, whose highest court eventually decided that Ralph was responsible for paying his debt but also that he was a free man the moment he set foot on Iowa soil.
The decision was almost the inverse of the Dred Scott case from 18 years later where the U.S. Supreme Court ruled 7-2 that American citizenship was not extended to an enslaved Black man from Missouri simply because he was moved to free areas where slavery was illegal. So not only had the Iowa Supreme Court ruled in a way that asserted the equality of all people, it had done so decades before the federal government would.
These are the sorts of stories that Mason City resident Erick Nganyange wants to highlight on his new podcast "Iowa Civil Rights History." With the show, the Tanzania native wants to sift through the Hawkeye State's history to find these impactful tales that have been somewhat buried under the sands of time.
Nganyange, who works for MercyOne North Iowa Medical Center and serves on the Mason City Human Rights Commission, said that he doesn't know what first sparked his interest in history, but he can readily pinpoint what he appreciates about studying it.
"There's something about looking at things in the past, it makes me more humble," he said. 
A recent humbling moment for the burgeoning podcaster came when he talked with Everett Jeffries, an original member of the St. John Baptist Church in Mason City, for an episode of the "Iowa Civil Rights History." 
Nganyange said he assumed that Jeffries, who is in his 80s, might not be the quickest on the draw when it came to discussing life growing as a Black man in north Iowa. Nganyange said that his guest belied that notion almost entirely and ably talked about his life growing up and the reasons for the founding of St. John. The conversations were engaging enough for Nganyange that he said he still talks to Jeffries. 
"I check on him maybe once a week or so," he said.
Along with informing people about their past, Nganyange said that he hopes his podcast can inspire people in this present moment and start sometimes difficult conversations.
"I prefer to build relationships in this city to make sure that stuff like George Floyd don't pop off in Mason City," he said.
"We both need to exist in the same community, how do we do it?" Nganyange asked.
The way he sees it, there's always a good chance of change coming from smaller towns that still have a sense of community. Places where people know each in other in a way that extends beyond nodding at one another when they walk in the front door of their separate houses.
"We tend to have more conversation and inclusiveness and kind of understand each other," Nganyange said. "There are common places here we're going to run into each other...And then it's hard not to listen to people you know."
What a Globe Gazette News+ membership can do for you:
A deeper examination of local issues than you'll find anywhere else.
Two products in one – not everything that's in the print edition of the Globe Gazette is on our website, and not everything on our website is in the print edition.
Access to newspapers.com archives dating back two years.
The ability to carry your local news with you and receive alerts instantly as news unfolds.
Advertising that frequently gets you deals you won't find anywhere else.
Jared McNett covers local government for the Globe Gazette. You can reach him at Jared.McNett@globegazette.com or by phone at 641-421-0527. Follow Jared on Twitter at @TwoHeadedBoy98.