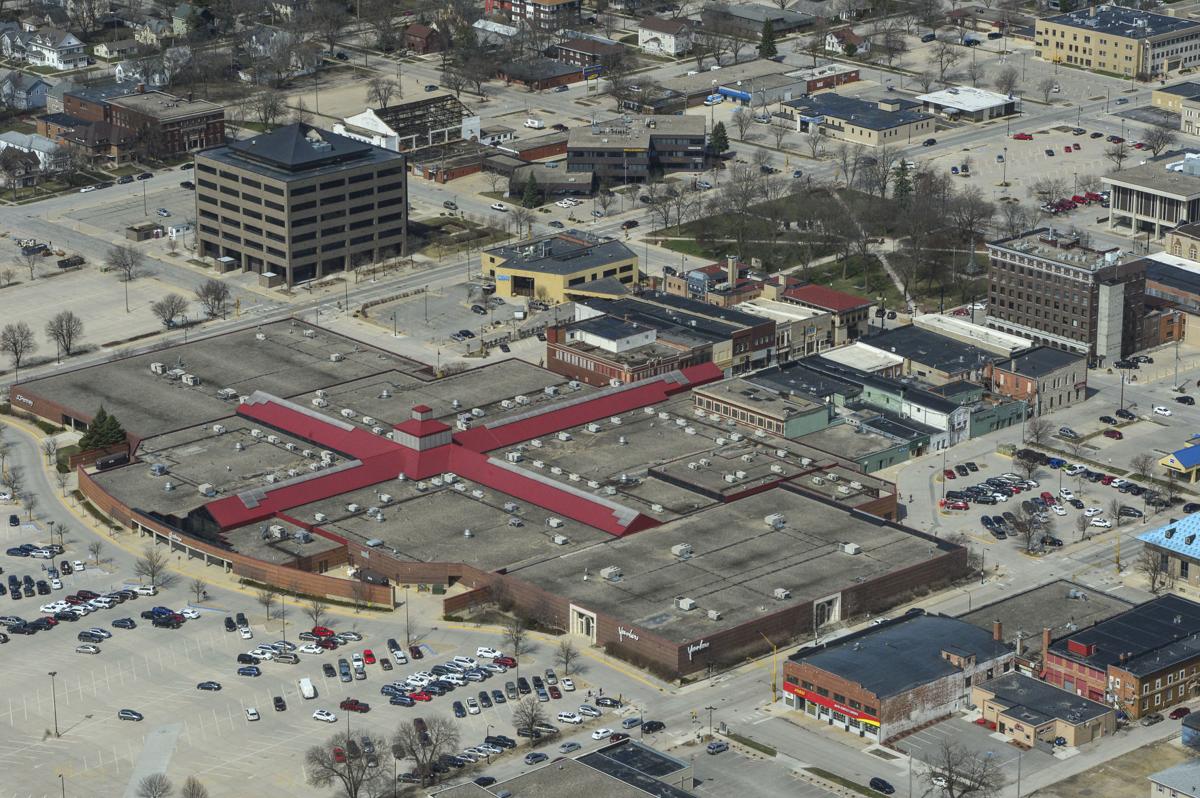 Director of Development Services Steven Van Steenhuyse sent the Globe Gazette what the city currently has from G8 Development CEO/President Philip Chodur: a front page and back page of the loan agreement with Byline Bank. 
The last page has a signature from Vice President Michael Callas, the representative for Byline Bank, the bank slated to finance the hotel.
Chodur could not be immediately reached for comment via a phone call or email Wednesday afternoon.
Van Steenhuyse said Wednesday the River City Renaissance Project should be an action item on the Iowa Economic Development Authority (IEDA) board's agenda Friday morning.
It's unclear what the board will do at Friday's meeting. Van Steenhuyse said he was concerned about the IEDA halting the project Friday, but said the city's role is to inform board members about the status of the project.
"We'll wait to see what they (IEDA board members) have to say, and if we have to go in a different direction, we'll have to strategize and see what we would have to do," Van Steenhuyse said.
Van Steenhuyse added he didn't know what a "different direction" would look like at this time.
You have free articles remaining.
Jacque Matsen, a spokesperson for the IEDA board, said its members haven't received any new information since the meeting last month.
"IEDA has not received the financing documentation for Mason City's Reinvestment District project as required by the contingency placed on the award," Matsen said in a statement.
She said the board will address the project and "decide on next steps" Friday. 
"IEDA believes this is a good project and wants the city to be successful, which is why Mason City was awarded a Reinvestment District and the contingencies were established," Matsen said. 
Board member Emily Schmitt, who works as an attorney for Sukup Manufacturing in Sheffield, said in a statement Wednesday she hadn't seen any new documentation for the hotel financing since July's meeting.
"I understand that it will most likely be discussed at the meeting this Friday," Schmitt said in that statement. "This would be a great project for all of Iowa, and specifically North Iowa. So we are also eager to see that the contingencies are met."
Van Steenhuyse said he didn't know when Chodur would send the rest of the hotel financing agreement.
"We don't know what's gonna happen on Friday," he said about the meeting, later adding: "We remain optimistic." 
The board meets at 9:30 a.m. Friday in the main conference room at the IEDA's headquarters, 200 E. Grand Ave. in Des Moines.
A look at the issues and questions Globe Gazette readers have had regarding Mason City's River City Renaissance Project and the two related is…
Contact Steve at 641-421-0527 or on Twitter @Steve_Bohnel.