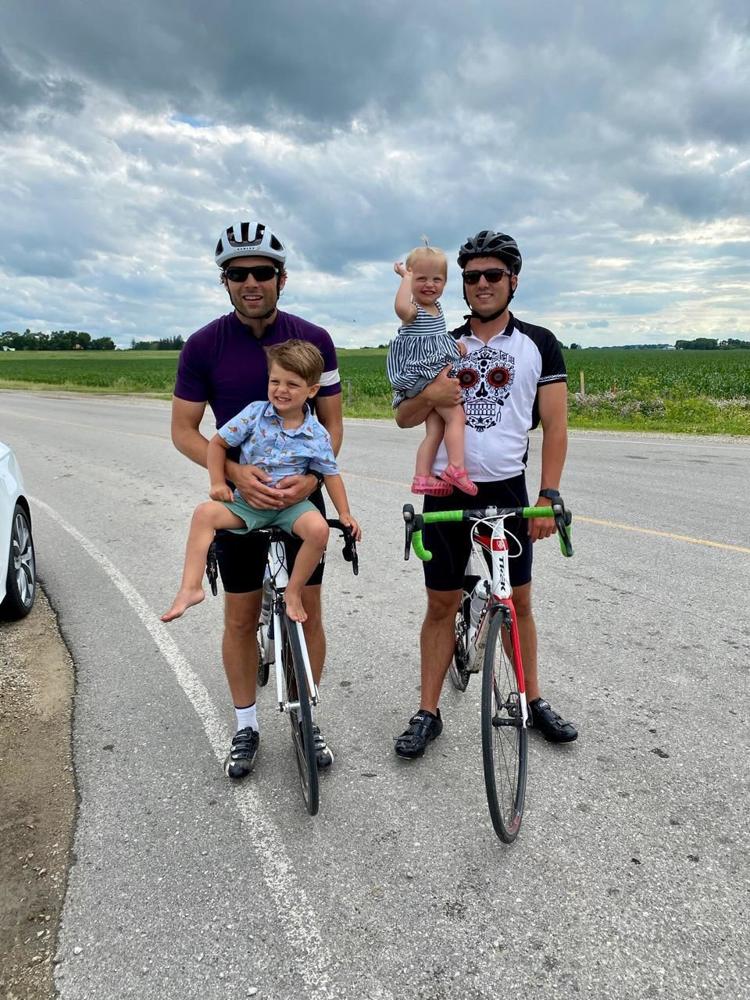 Reed McManigal wants a future without Alzheimer's disease for his children.
McManigal, a 2003 Mason City High School graduate, and his wife, Christina, have family members who have had the disease or provided care for those with it.
"When you see it firsthand, it's pretty miserable," he said.
McManigal, 35, an account executive at Holmes Murphy & Associates, lives in Des Moines with his wife and their two children, Banks, 3, and Faye, 22 months.
In April, McManigal, an Alzheimer's Association Iowa Chapter board member, decided to launch a The Longest Day fundraiser for the association after many of its in-person events were canceled due to COVID-19.
The Longest Day is the day with the most light — the summer solstice — on June 20.
On Saturday, McManigal and advocates around the world participated in an activity of their choice to raise funds and awareness for Alzheimer's care, support and research.
He originally planned to raise funds and awareness by participating in the half Ironman race in June in Des Moines, but when that event was rescheduled, he decided to bike 150 miles from his home in Des Moines to his childhood home in Mason City.
"It was a blast," he said. "I'd do it all over again."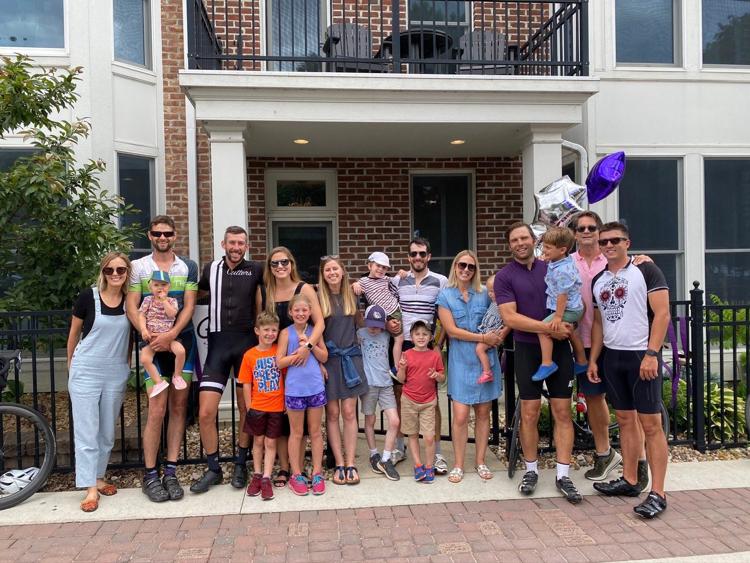 McManigal left Des Moines at 5 a.m. Saturday on bike with a couple neighbors, while his father drove his truck behind them with an extra bicycle, cooler and other equipment.
The men rode about 80 miles in four hours before making their first stop.
"From there, the stops got longer and the ride got a little more fun," McManigal said, comparing it to a mini RAGBRAI, or the Register's Annual Great Bicycle Ride Across Iowa.
About 50 miles from Mason City, McManigal's brother, Jack Esser, joined them.
They ate lunch at The Corner Lounge in Belmond, drank a beer at Mat's Place in Garner and made stops in Ventura and Clear Lake before finishing their adventure in Mason City, where his parents and grandparents reside.
McManigal said his late grandfather lived in Ventura and his father and stepmother live in Clear Lake.
"All in all, it took us 12 hours, but we went more than halfway in four hours, so we slowed down quite a bit," he said.
McManigal said the best part about the day was he got to see his whole family while raising money for a cause that's important to all of them.
He initially hoped to raise $10,000 for the Alzheimer's Association, and that goal was quickly achieved, so he increased it to $20,000.
He surpassed his second goal of $20,000 the week of the ride, he said.
As of Wednesday, he's raised $22,351, and McManigal said there is still time to contribute to his fundraiser.
The Longest Day fundraising event coincides with Alzheimer's & Brain Awareness Month in June.
Alzheimer's is a progressive disease that affects memory, thinking and behavior.
More than 5 million Americans are living with Alzheimer's or other dementias, and more than 16 million family and friends are providing care and support, according to the association.
In Iowa, there are more than 66,000 people with Alzheimer's and more than 136,000 family members and friends caring for them.
Ashley Stewart covers Clear Lake and arts and entertainment in North Iowa for the Globe Gazette. You can reach her at ashley.stewart@globegazette.com or by phone at 641-421-0533. Follow Ashley on Twitter at GGastewart.
Get local news delivered to your inbox!
Subscribe to our Daily Headlines newsletter.