IOWA CITY | Mason City athletes struck gold at state Special Olympics competition in Iowa City over the weekend.
Two teams from Mason City High School competed at the Mid-Winter Tournament -- the Unified Cheerleading/Dance Team and competitive 3-on-3 basketball.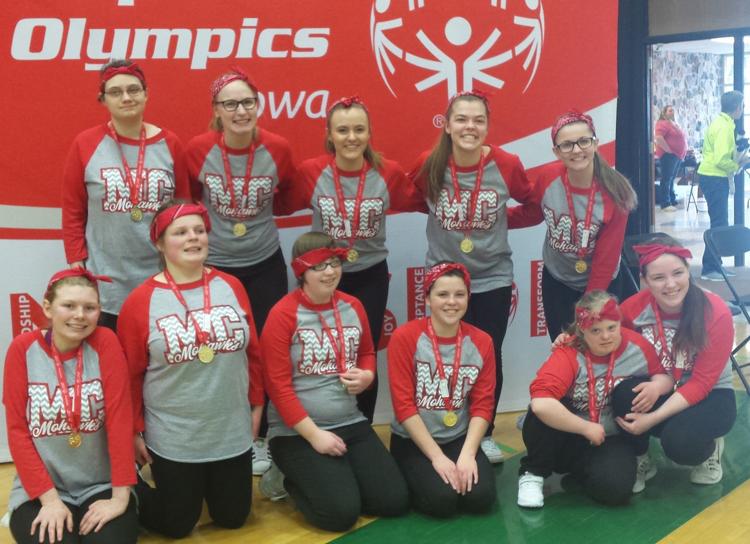 Cheer/dance members are: Lucy Roberts, Kinzie Johanns, Bailey Erickson, Katie Lorence, Sydney Sullivan, Candie Eliason, Lauren Lunning, Izzy Day, Emily Lunning, Emma Stiles and Marissa Pope.
Unified Sports teams join approximately the same number of students with and without intellectual disabilities on the same team to encourage relationships and healthy lifestyles.
Members of the 3-on-3 competitive basketball team are Dalton LaCombe, Kyren Harris, Chandler Ott, and Tyler Bell. They are coached by Pete Jean-Pierre and Dawn Hensley. They also earned first place at a regional tournament. 
Mason City High School sent off the athletes with its 28th annual Special Olympics pep rally Friday. School officials say Mason City was the first district in the state to honor its Special Olympians in such a manner.