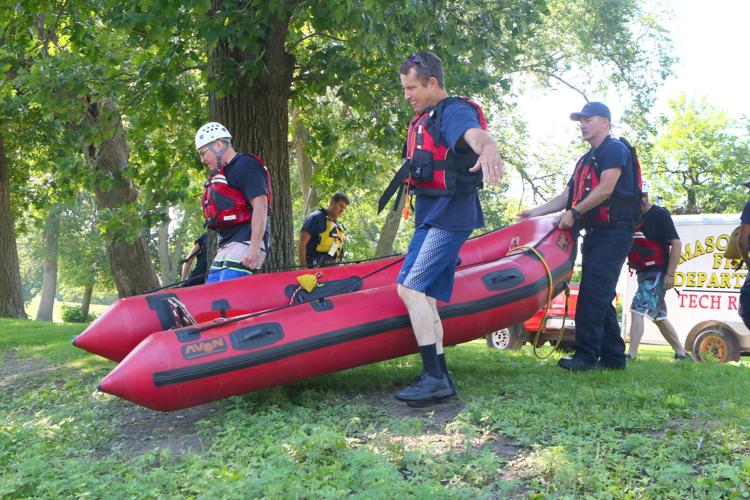 A number of Mason City firefighters could be seen throwing heavy yellow "rescue" bags attached to ropes into the Winnebago River in East Park on Friday morning over and over and over.
One firefighter repeating the exercise said that landing the bag near the person being rescued is harder than it looks. Two others nodded in agreement as they kept launching the bags into the middle of the Winnebago and then retrieving them only to repeat the exercise.
Out in the water was Mason City Fire Chief Erik Bollinger and training officer Carl Ginapp, who gave pointers to the firefighters as they rode the current down the river and then swam back to the exercise area only to go floating by again.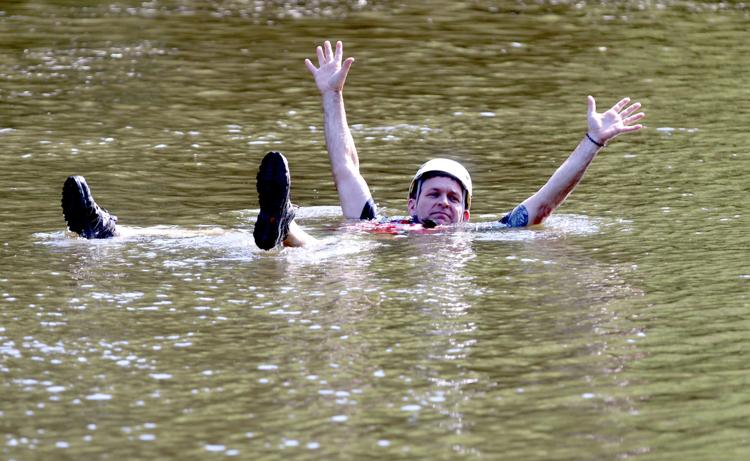 The exercise was a part of the department's continuous water rescue training that is required of all Mason City firefighters.
"We do this annually to make sure we are ready for any rescue situation," said Battalion Capt. John Anderson. "We have several new firefighters and this is the first time for a couple of them."
You have free articles remaining.
The fire personnel go through classroom training and then head out to the banks of the Winnebago for the hands-on part. 
About 10 firefighters took part in of the swift water rescue training Friday. After the shoreline rescue training was completed, each firefighter was able to head out into the department's rescue raft to practice the "row-and-go" technique of rescuing somebody in the water.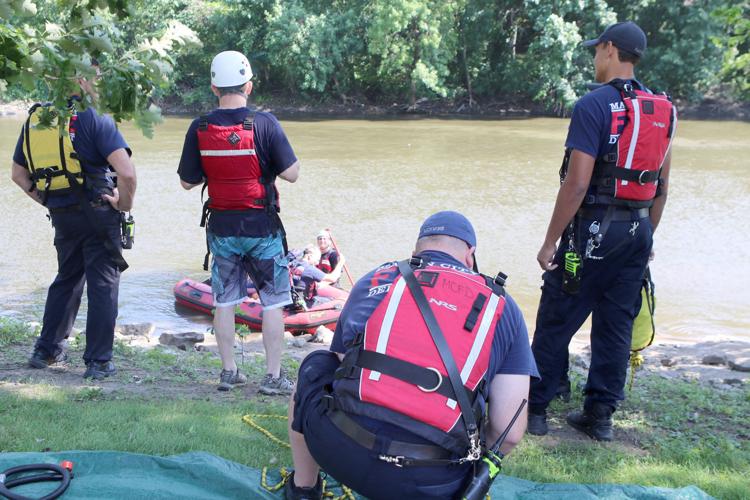 "Because we have a few rivers and creeks in Mason City and the surrounding area, this training is important for all," Anderson said. "Everybody is required to take part in the training annually."
According to its website, the Mason City Fire Department said more people drown in the United States every year than die in a fire. That is why the department has been involved in the field of water rescue for more than 30 years.
The department has boats, a Jet Ski and cold water rescue gear. The state-of-the-art equipment is kept in a dive trailer usually pulled behind Squad 2.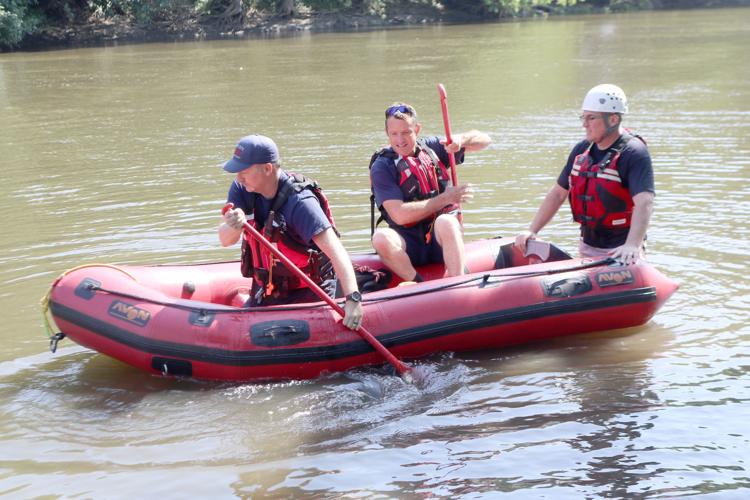 As a department, Mason City has three battalions of 13 firefighters in each. Anderson said a minimum of 10 firefighters are on duty or on call for each shift.
"We get really busy here in Mason City, so we have to have a minimum number of firefighters on at all times," he said.