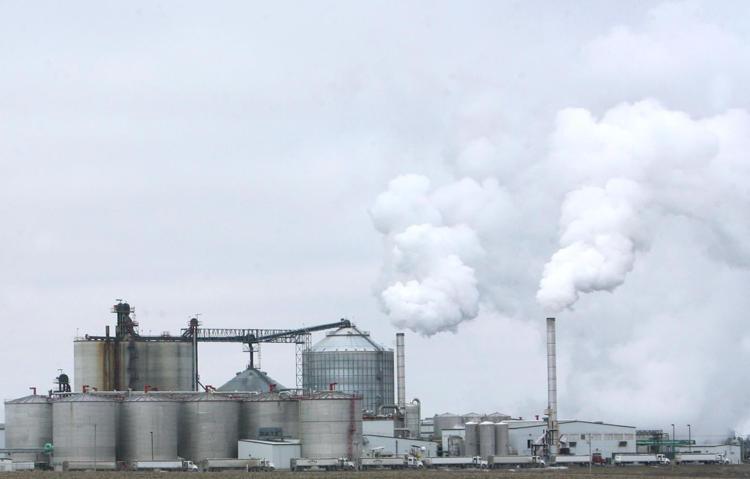 While Tuesday night's city council meeting is lighter than usual on agenda items, it's substantial when it comes to economic impact. 
In particular, the city council is set to hold a public hearing on whether or not to approve a multi-million development agreement with Golden Grain Energy. 
According to terms and estimates, the project itself will total some $23 million for construction and new equipment which will involve adding 10 new jobs and raising the assessed property value to $6.12 million.
Under the deal, there would be a 10-year tax rebate of 100% of incremental taxes for the first eight years and 34% for the final two, (up to a maximum of $2 million). Golden Grain would be responsible for providing 55 full-time equivalent jobs by December 2021, until termination of the contract. 
At that time, to honor the terms of the agreement, Golden Grain was also responsible for providing at least 42 full-time equivalent jobs. 
You have free articles remaining.
That deal ended in June 2019 and Golden Grain's rebated taxes totaled $5.13 million.
As of January 2019, the ethanol manufacturer's central facility has the highest assessed value in the city at $18.91 million. 
Other matters  
The city is also looking for approval in hiring three new employees with the fire department. 
Along with those hires, the city's also aiming to reappoint two residents to the "Active Living & Transportation" board and approve a Class C liquor license to the Columbia Club on 551 South Taft Ave.
What a Globe Gazette News+ membership can do for you:
A deeper examination of local issues than you'll find anywhere else.
Two products in one – not everything that's in the print edition of the Globe Gazette is on our website, and not everything on our website is in the print edition.
Access to newspapers.com archives dating back two years.
The ability to carry your local news with you and receive alerts instantly as news unfolds.
Advertising that frequently gets you deals you won't find anywhere else.
Reach Reporter Jared McNett at 641-421-0527. Follow him on Twitter and Instagram at @TwoHeadedBoy98.