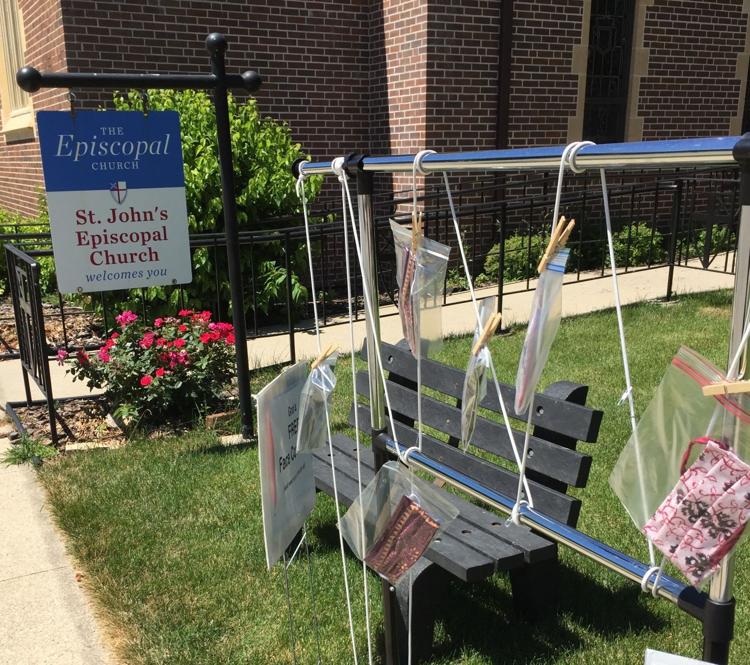 St. John's Episcopal Church in downtown Mason City is encouraging people to take public health recommendations seriously.
The church took what usually serves as its "free coat exchange rack," which sits in front of the church building during fall and winter, and has repurposed it for summer to offer free face masks — sewn by parishioners — to the community.
Anyone in need of a mask is encouraged to take one from the rack outside the church.
St. John's also has a hygiene pantry that offers free soap, shampoo, toothpaste and other essential items for those who request them.
"The public needs clear unambiguous direction in order to reduce continued infection. Unfortunately, many people are receiving conflicting information, making it hard to get the pandemic under control," said the Rev. Stephen Benitz, priest-in-charge at St. John's Episcopal Church.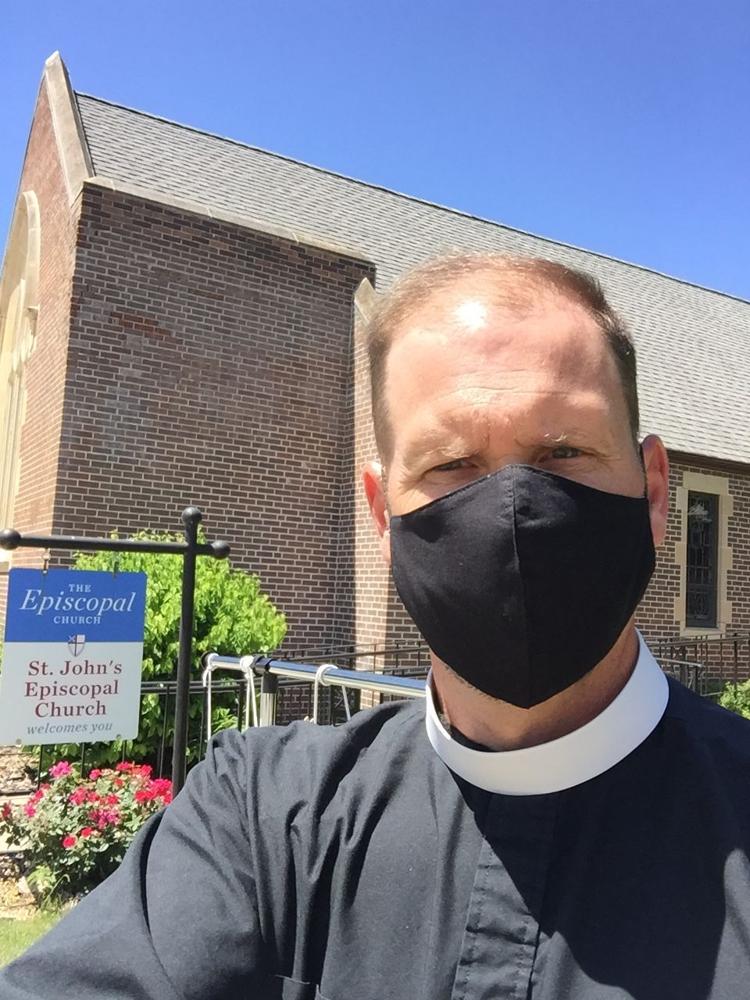 "I've had this voice burning inside for quite some time now. The voice keeps telling me, 'For the sake of God's people, it's time for the Church to lead on this issue. This is not a time for half-measures or political football. People are being sickened and people are dying. Luckily, God has provided a few simple tools we can use to protect each other. I believe, if all Christians, and other people of faith, got serious and masked up everywhere, we will see a dramatic change."
In a press release, St. John's Episcopal Church advocated for widespread use of masks and hygiene protocols across all political and faith affiliations.
"If you've chosen not to regularly wear mask to this point, please consider it," Benitz said. "In a pandemic, wearing masks and keeping distance is not a sign of fear, it is a freely given act of love."
Face masks and hygiene supplies are available from 9 a.m. to 3 p.m. Monday through Friday at St. John's Episcopal Church, 120 First St. NE in Mason City or by phone at 641-424-1300.