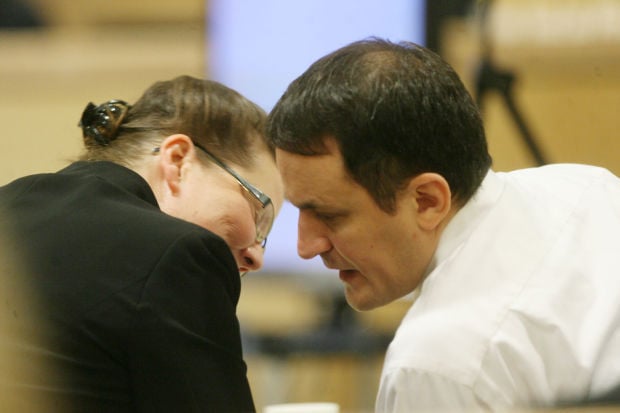 MASON CITY  | A judge has ordered a Mason City attorney to pay a $400 fine after she was found in contempt of court during the Michael Cisneros murder trial.
Letitia Turner, a Mason city public defender who represented Cisneros along with Steven Kloberdanz, was found in contempt by District Judge DeDra Schroeder on July 8. Cisneros was accused of first-degree murder in the 1994 death of 20-month-old John Snyder Jr. of Mason City. He was found not guilty by a Cerro Gordo County District Court jury on July 14.
You have free articles remaining.
During cross-examination of the boy's father, John Snyder Sr., Turner asked him about taking a polygraph test.  According to court proceedings that issue was not to be discussed in front of the jury.
The issue came up when Turner asked Snyder about an interview he gave to KIMT-TV in 1994. In it he discussed passing a polygraph test. Polygraph tests are not admissable in Iowa courts because they are thought to be unreliable.
The court order issuing the fine stipulates it must be paid no later than Aug. 15.