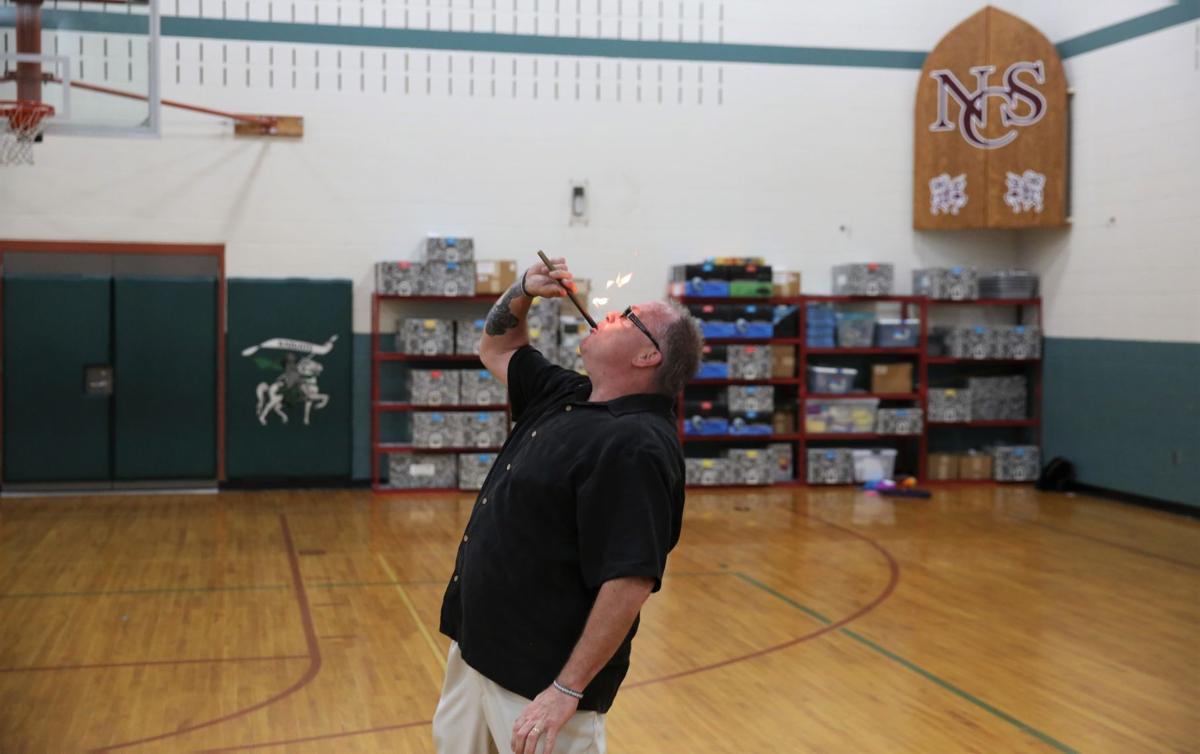 There was a time in Troy Levenhagen's career as a magician that he would spend 10 hours a day working on a single trick because he wanted to get it exactly right. 
So the Mason City resident would record himself doing a particular move, watch it back, maybe adjust the angle he was performing at, and then give it another go. Some he would never quite master, which is the nature of the game, so he would move on to other effects and other styles.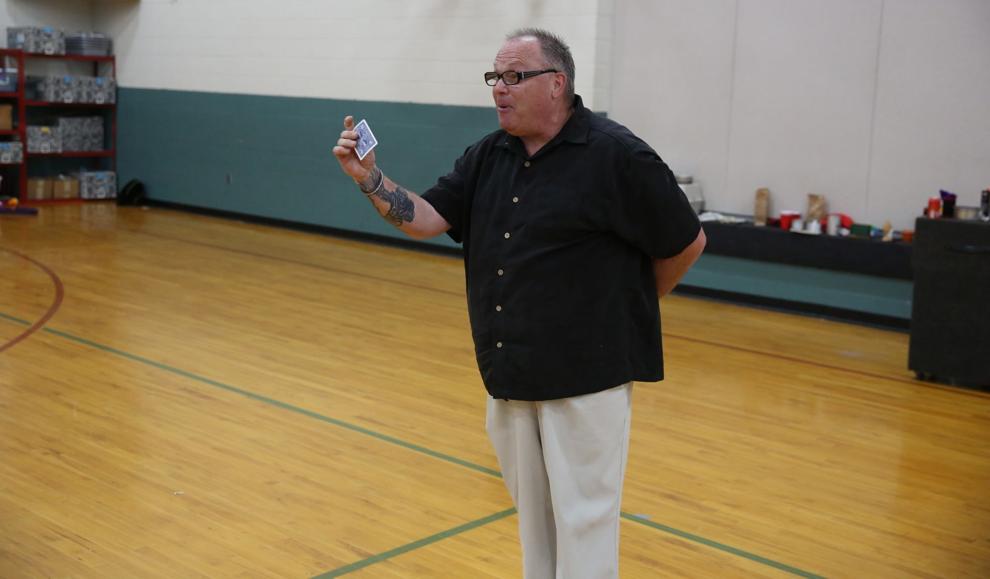 "You've got to pick what your specialty is," Levenhagen said. "I got into card tricks, rope tricks, close-up magic. A little bit of all of it." Both within the practice of prestidigitation, and outside of it, it's safe to say that he does in fact do a little bit of it all. There's the magic work but also: face-painting, hypnotism, DJing and, more recently, officiating weddings. 
He said that the magic's been with him the longest. His interest was first piqued during a trip to Las Vegas where he ended up buying several tricks from a magician for $15 a pop because he just had to know how they were done. But in getting to know what the actual mechanics were, Levenhagen said that he found himself practicing more and more often. Soon enough, he said that he was making pilgrimages up to Minneapolis to visit the local chapter of the International Brotherhood of Magicians, which has been around for 99 years and counts thousands of members, to learn from them and take private lessons.
At some point, Levenhagen said he did his first show as "Levey the Great," which is the stage name he still uses and the one he said he will end with. That initial gig wasn't anything super fancy or elaborate. Just a child's birthday in Sheffield that lasted all of about 10 minutes. 
"Ain't nothing like it is now but you have to start somewhere. It was an average show but I've come a lot further since. I can float cards in the air. Vanish candles," Levenhagen said.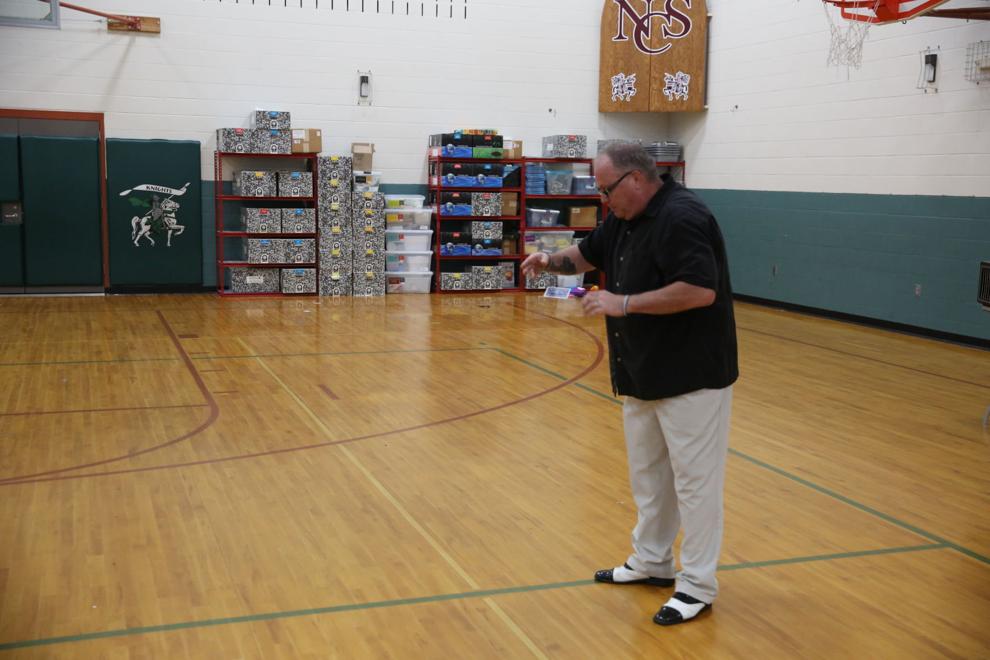 After about 10 years of disappearing things, Levenhagen said that he expanded his entertainment horizons after he bought a DJing rig from a guy in Algona. 
"Now my DJing service has surpassed the magic," Levenhagen said. Now he'll do stroll-around magic to keep kids and adults alike entertained while pumping up the jams. "(I) made it a complete entertainment business."
He's also folded in magic-adjacent stuff like the face-painting and the hypnotism as well as delivering more elaborate tricks such as fire-eating.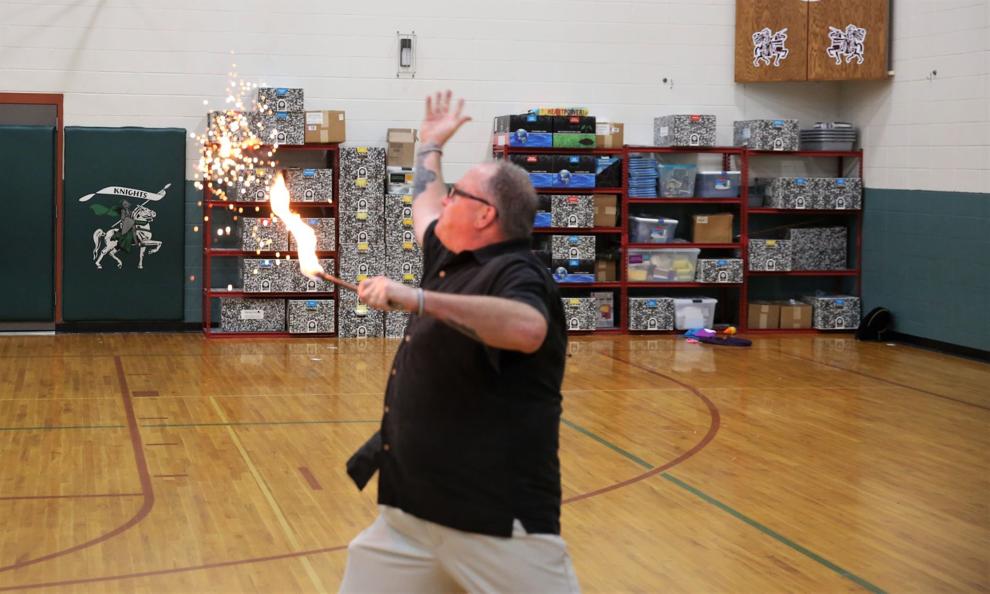 "It is very dangerous," he said. "I guess they also like the tricks where I change balloons into birds. I've got tricks where a dove will disappear and change into stuffed animal right in front of them."
In one instance, Levenhagen said that playing with fire led to him setting off smoke detectors at an apartment complex.
"We still went on with the show. And you learn now to look around for where the fire alarms are. That was a great learning experience."
More recently, Levenhagen, who serves as chair of the Mason City Parks and Recreation Board, said that he learned what it takes to become an officiant for weddings. So now he's got events where he'll pronounce a couple as lawfully wedded and then shift to the DJ booth for the rest of evening. 
"It works real good. DJ and officiant. One call and you get it all," he said. 
One North Iowa resident who recently made the call to Levenhagen is Kayla Howlett who said that hiring him was a "no-brainer."
"The thing that sold us on him was that he could do DJing and officiating and we knew he has good vibes," she wrote in a message. "He took time to meet with us, get to know us, took notes, came prepared and did awesome the day of."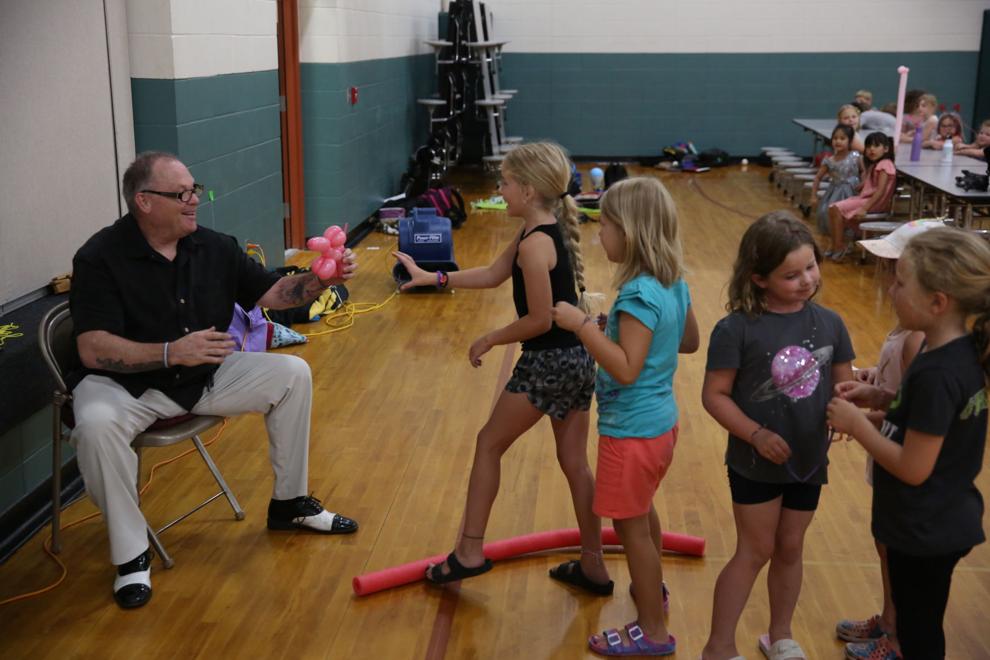 With weddings as a new option for Levenhagen, he said that he's already got four or five bookings within the week which is almost as many as he had in all of 2020 because of the COVID-19 pandemic. He's been as far out as Kansas City and has done 30 or 40 weddings at this point but said that some of the most meaningful events for him still are town celebrations.
"I'm from a small town, Rockwell, and these towns are getting smaller and smaller. And these small towns don't get to see magicians. So I put on a show. A good show," he said.
As for why it is he'll jump at the chance to go perform anywhere in North Iowa and beyond, and perform any number of acts, Levenhagen had a simple answer.
"I'm not a man who can sit around. I enjoy serving the public too. I've always been like that. Always busy, busy, busy. Always gotta have something to do."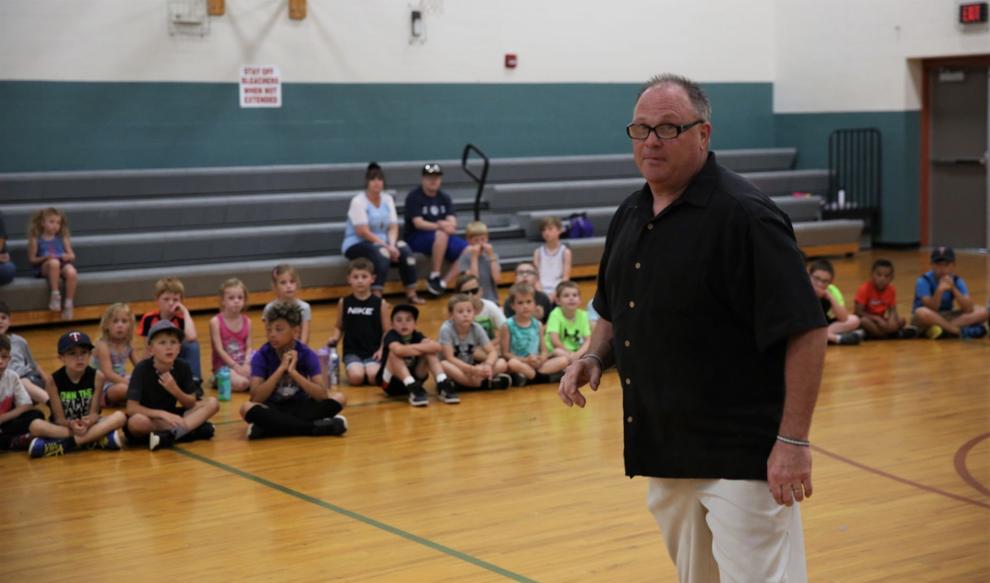 For just $1, get 6 months of unlimited digital access to your community's local news. That's right, just $1. Take advantage of this offer befo…
Jared McNett covers local government for the Globe Gazette. You can reach him at Jared.McNett@globegazette.com or by phone at 641-421-0527. Follow Jared on Twitter at @TwoHeadedBoy98.