The long walk from Schaller Memorial Chapel through the Victory Arch and into Siebens Fieldhouse for the 128th commencement ceremony at Buena Vista University in Storm Lake culminated a journey tens of thousands of miles and decades in the making for Be Dao, a native of Vietnam.
"I came to the United States when I was 26 years old," she says. "I wanted a better life."
Dao's father worked with the U.S. military during the Vietnam War, an allegiance that cost his children in later years. Dao says the opportunities for college in Vietnam weren't presented to her or her siblings.
"We could finish high school and return to the farm," she says. "We did not get the chance to go to college."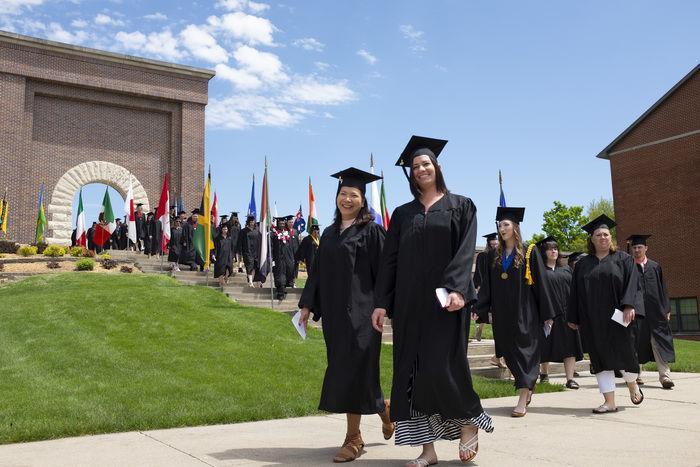 In 1995, Dao's dad led five of his children, Be included, out of Vietnam and into the United States. The siblings were all single at the time. Three other siblings, who were married, stayed in Vietnam, as did Be's mother.
After residing for months in Rochester, Minnesota, Dao moved to Iowa, and wed Sonny Pham.
"When I came the US, I didn't know English," she says. "I went to ESL (English as a Second Language) class and earned my GED. I went to NIACC (North Iowa Area Community College) in Mason City and graduated in 2015."
You have free articles remaining.
Dao smiles and talks about giving the commencement speech when she and a group of graduates earned their GEDs. She remembers crying when she finally had an associate of arts degree in her hands.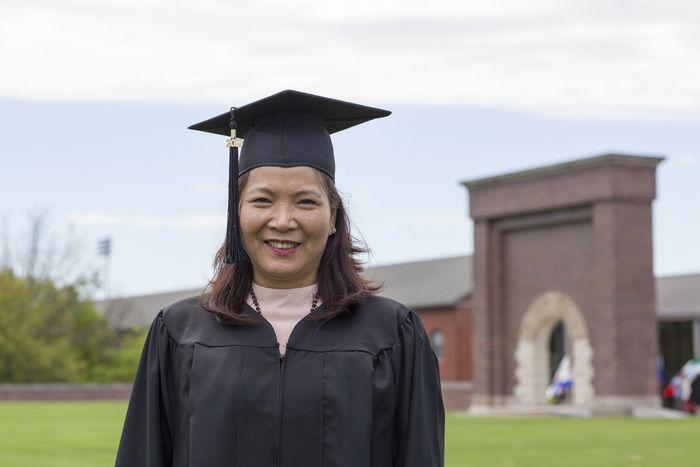 When teachers and peers talked about the benefits of a bachelor's degree, Dao listened. She wanted to move up in her career field, accounting.
Be Dao's husband and their three children, sons ages 22, 18, and 13, joined her on BVU's graduation day in Storm Lake in May. One son attends the University of Northern Iowa, while another is enrolled at NIACC. The baby of the family is a middle-schooler. Two of her sisters, one from Maryland, and one from Texas, were at her side, as were a brother-in-law and two nieces.
Dao beamed with pride moments before receiving her diploma, a single reward representing a group effort.
"My counselor at BVU and the people in the office at Mason City, they all helped me," she says. "They supported me in my commitment to earn my degree."
Before the ceremony, Be Dao placed a phone call overseas, to her father, who has since moved back to Vietnam.
"I told my dad I was graduating," she says with a mix of pride and awe. "My father can't believe it!"