CLEAR LAKE | The co-owner of the Lady of the Lake safely rode out the severe Memorial Day thunderstorm aboard the iconic paddle wheel boat, as neighboring docks were smashed and trees were uprooted across the street.
Scott Monson, who has owned the boat with his wife for about three years, was doing inventory and preparing for a dockside event on Wednesday when the storm blew in Monday evening.
"We were just kind of shutting everything down, and we had pretty good timing there," said Monson, who has also worked for Bob's Marine Services for nearly 24 years.
He said it's one of the strongest wind-wise he's seen in the last 10 years. Winds were clocked at 68 mph at the Mason City Airport at 5:38 p.m. Monday, according to data collected by a National Weather Service monitoring station. 
Monson said he's been caught in a storm before, including a big one from five years ago. He noted the key is staying calm, no matter what Mother Nature throws at you.
That included destruction of a dock near him. A boat that came loose could have come close to breaking the dock near the Lady of the Lake, which was not harmed by the thunderstorm. 
He has since seen pontoons and boat lifts flipped upside down, and at least nine docks washed out to the lake.
"It's been a lot of years since I've seen that much damage just by one storm," Monson said.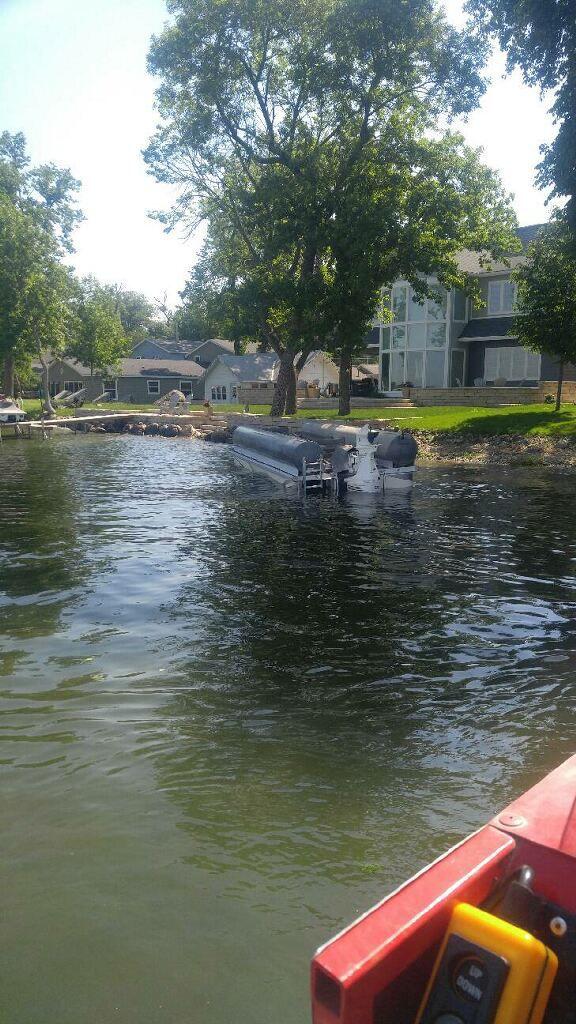 He normally parks his vehicle near the paddle wheel boat, but decided to park elsewhere Monday.
"For some reason I parked on the other side of the street," Monson said. "And if my truck would have been parked there, it would have been totaled."
You have free articles remaining.
The storm split a large tree, which fell into his regular parking spot.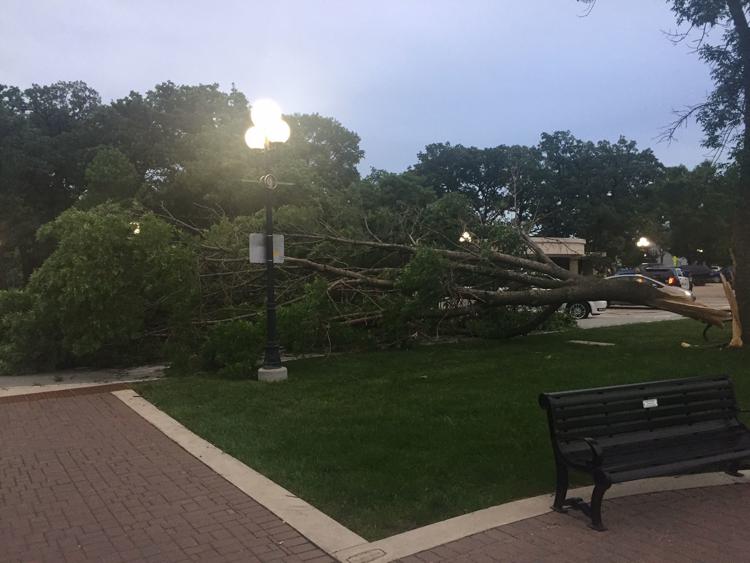 Despite the damage, Monson remains optimistic.
"I've talked to a few of my customers on the lake … it's gonna take us several days just to get through that (clean everything up), but everyone has said this and I agree with them: it could have been a lot worse," Monson said. "Docks can be fixed, boats can be repaired, but you can't replace a life."
He urged people to be careful about loose debris on the lake and to be patient as crews work through the clean-up and restore power.
Peak outages for the North Iowa region totaled just over 10,000 customers, according to Alliant spokesman Justin Foss.
As of mid-Tuesday afternoon, that number was down to 100 customers without power. Foss said "everyone who can take power" would be on by midnight Wednesday.
"This is one of the larger outages we've seen in the North Iowa region in quite some time," Foss said. "Truthfully, I don't know the last one we've had this big, it's been a while."
In Mason City, marble- to dime-sized hail was reported.
Mason City Police Lt. Logan Wernet said the department received numerous calls of downed power lines, limbs in the roadway and localized flooding.
Mason City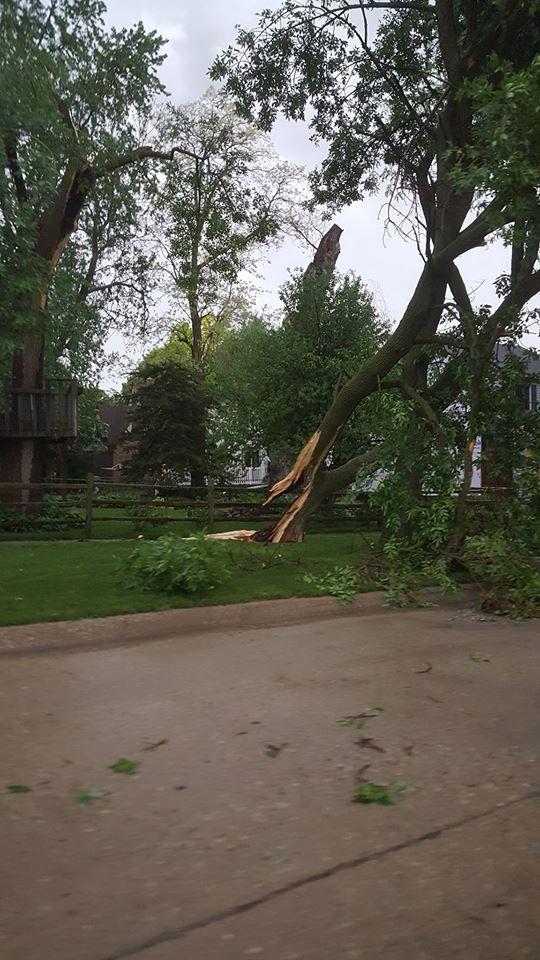 Mason City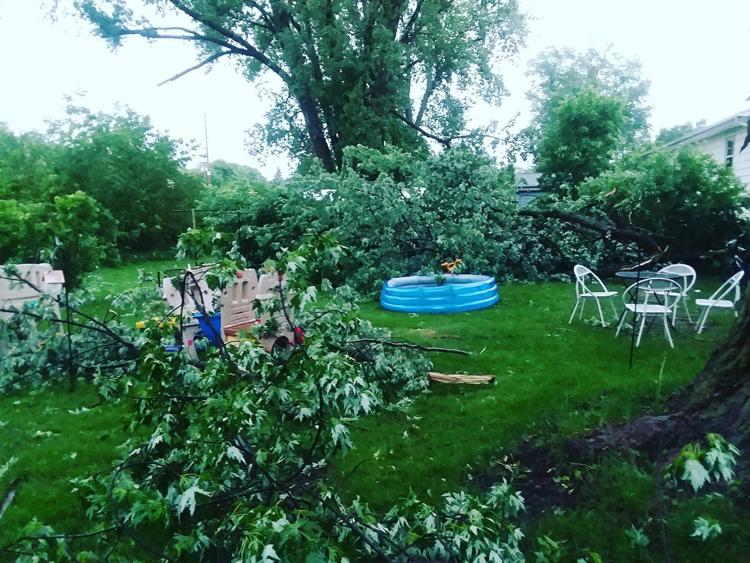 Mason City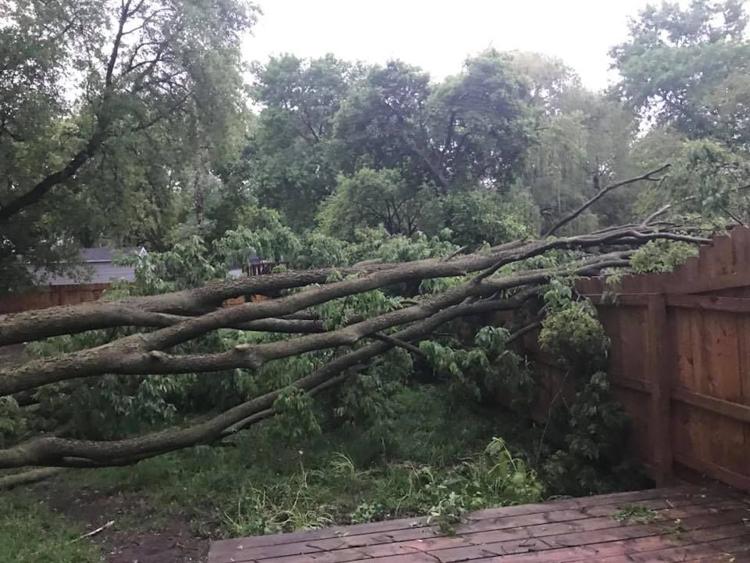 Near Meservey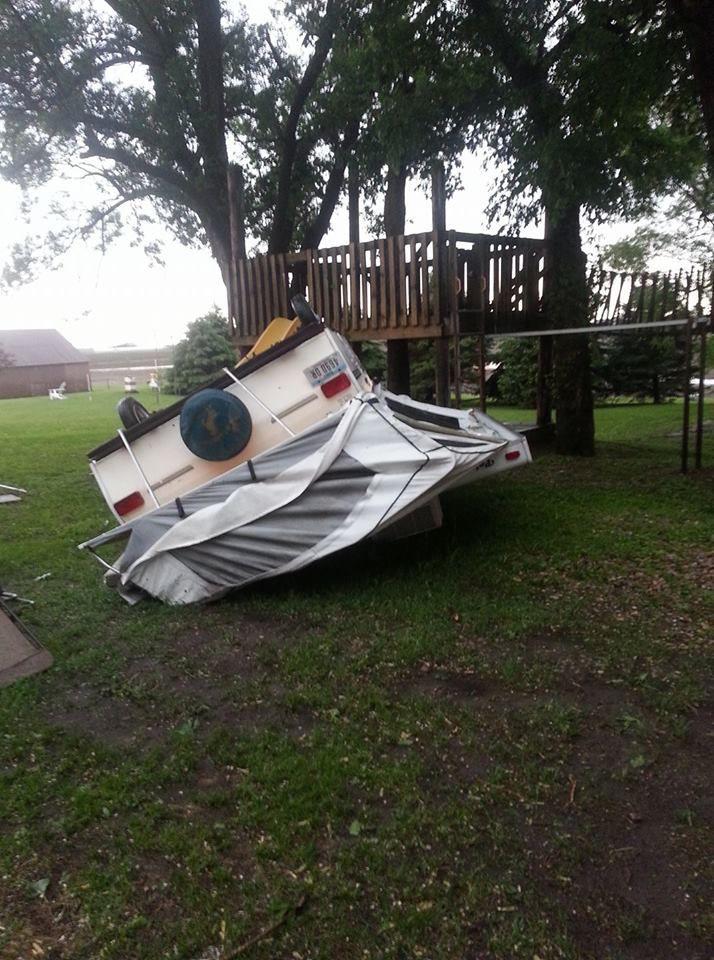 South Clear Lake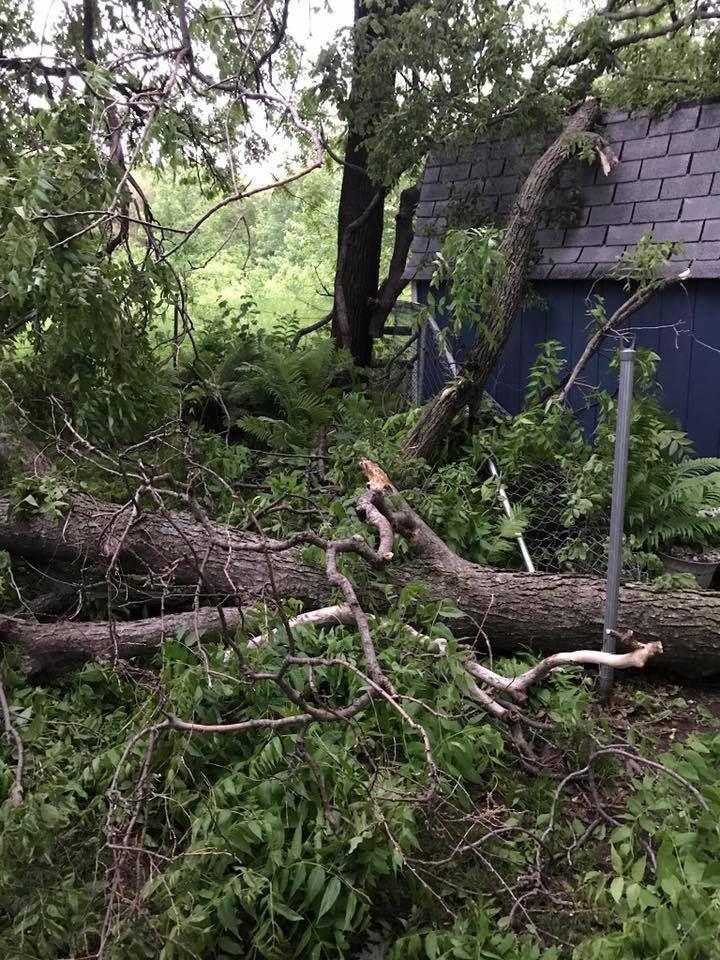 South Mason City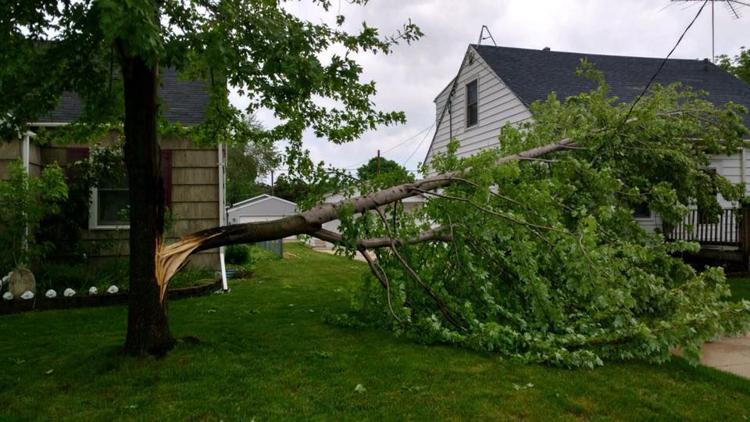 Southwest of Mason City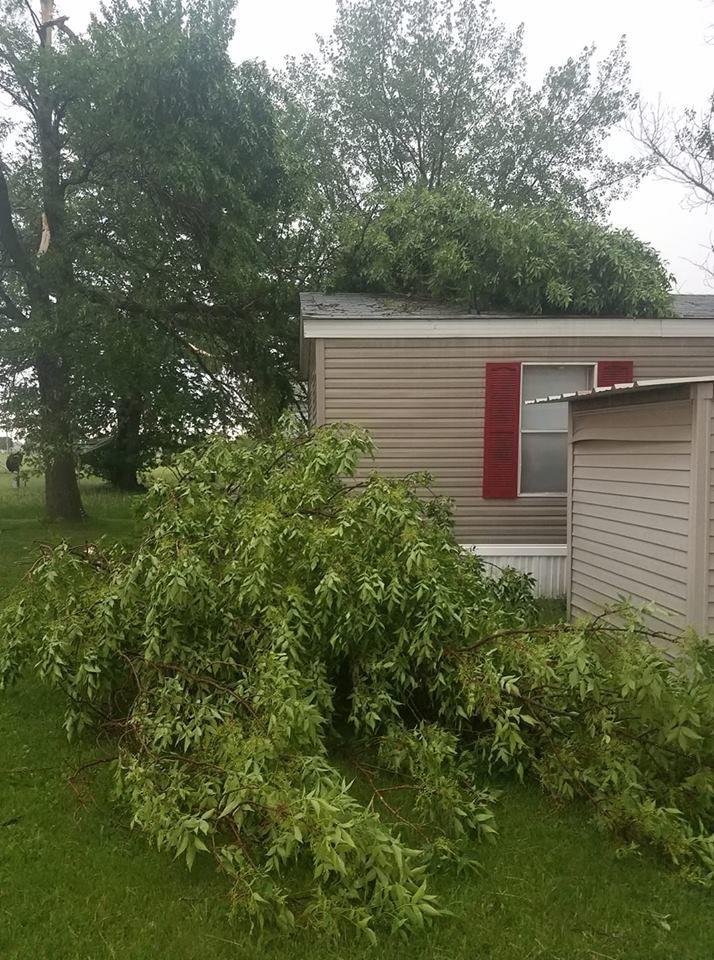 Clear Lake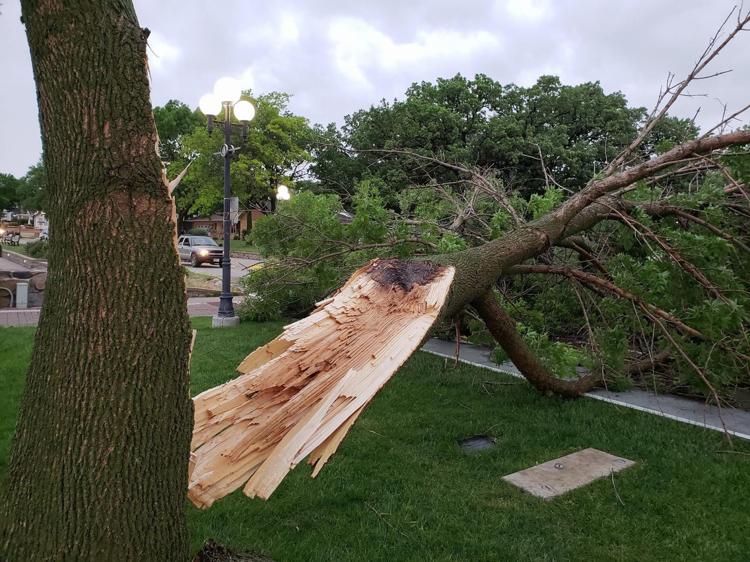 9th St, Mason City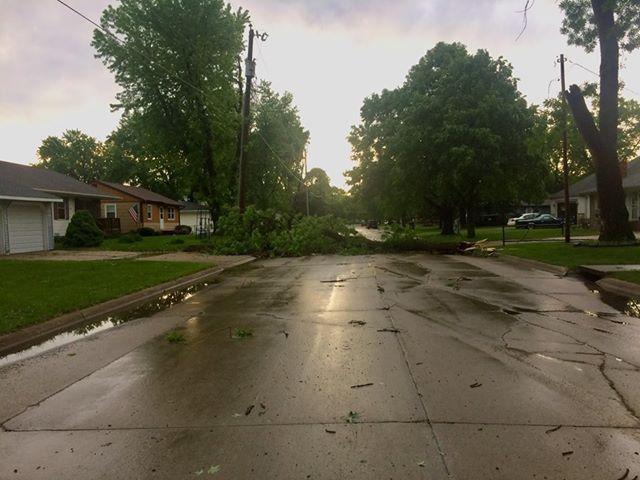 Tree in yard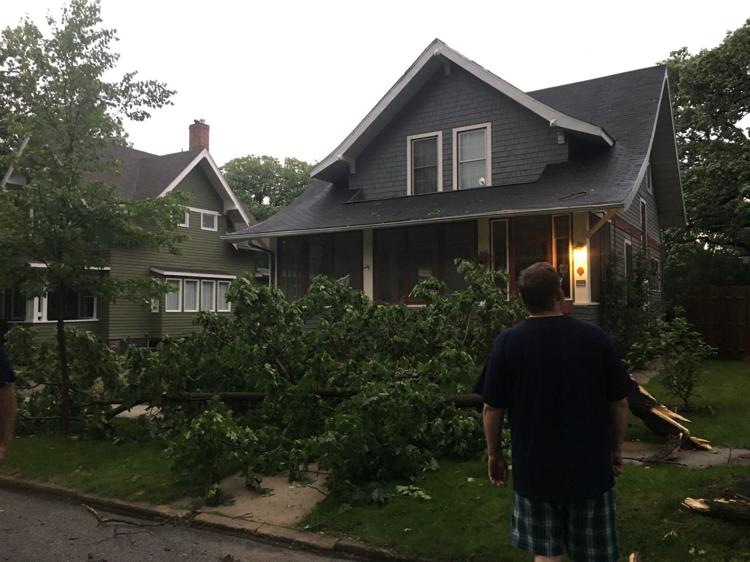 Central Park, Mason City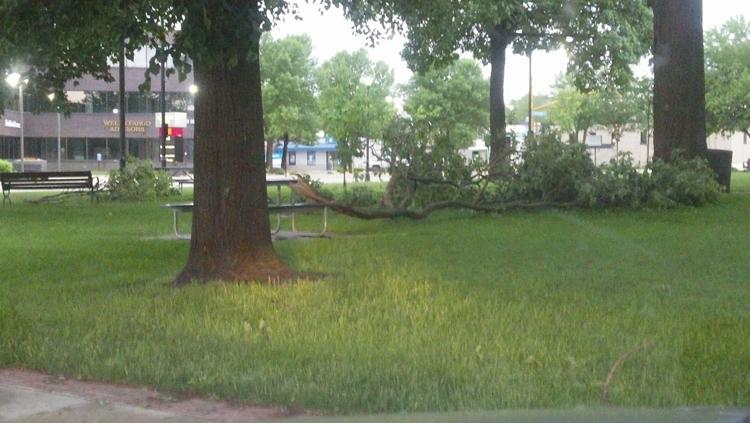 City Park, Clear Lake
Clear Lake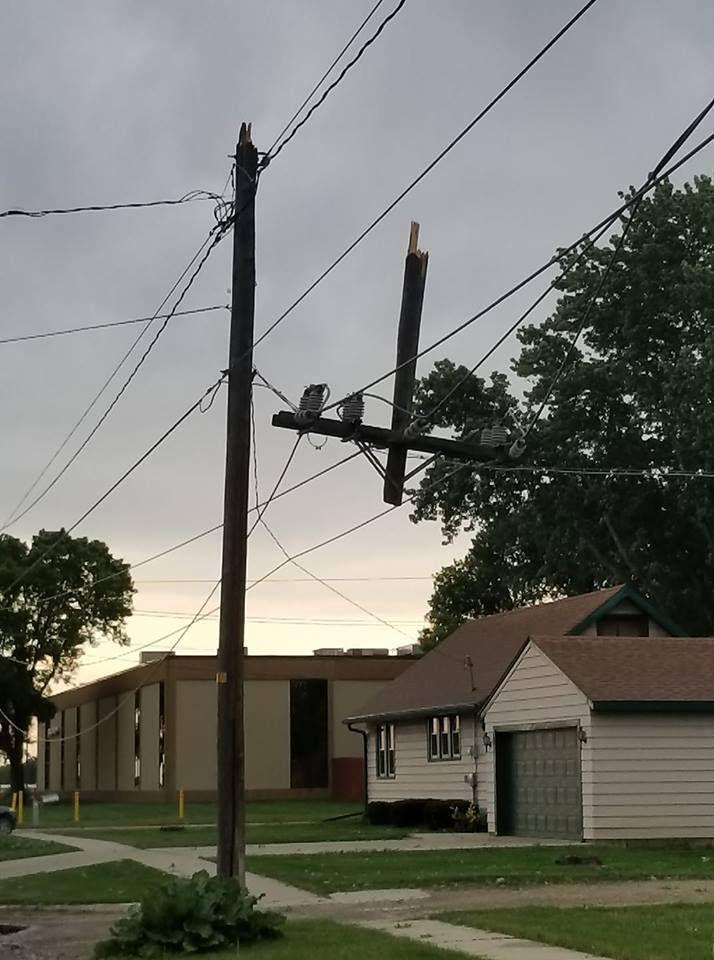 Clear Lake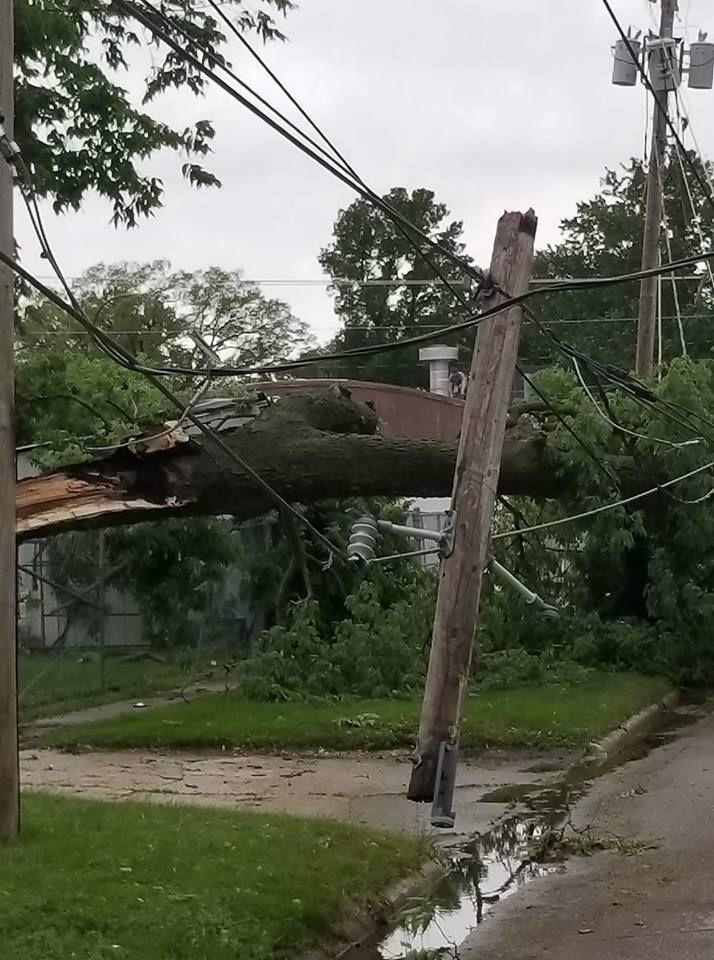 Clear Lake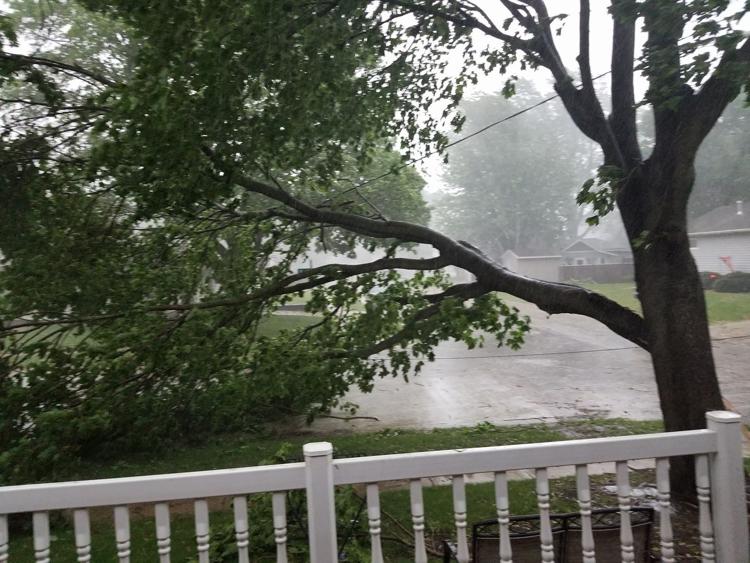 Dock, Clear Lake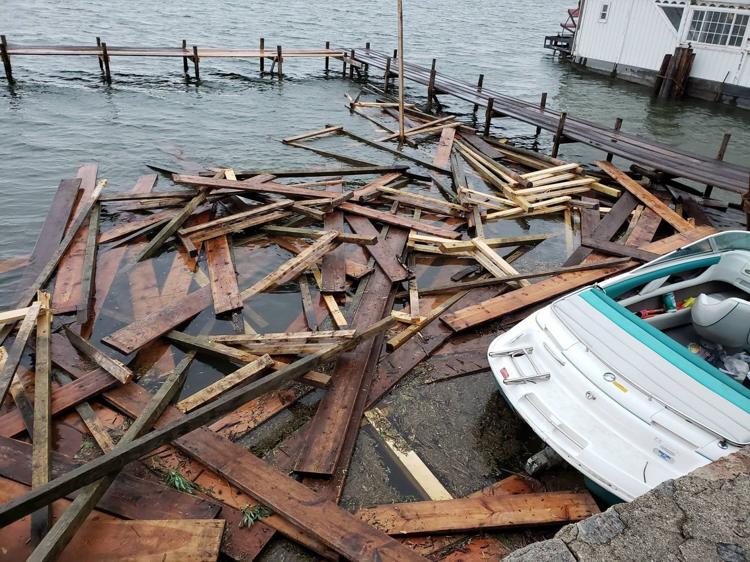 Highway 122 and Taft, Mason City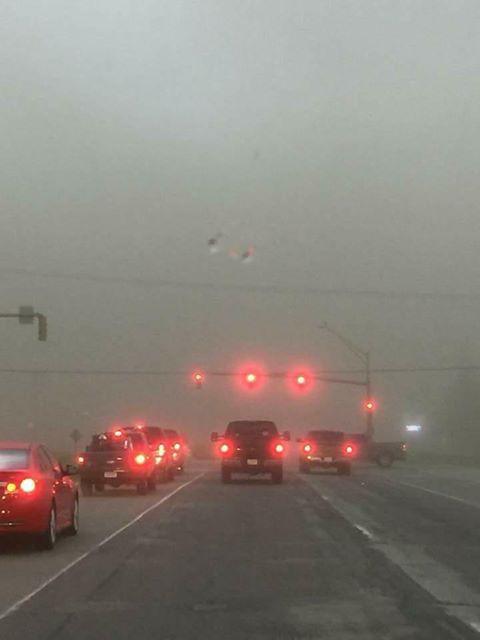 Joice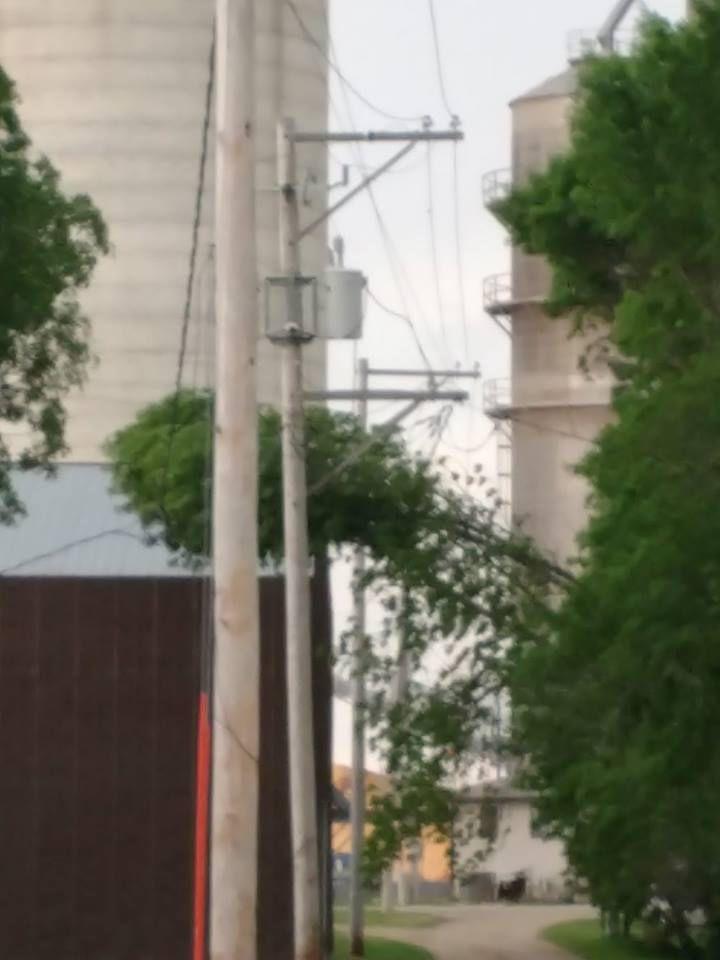 Mason City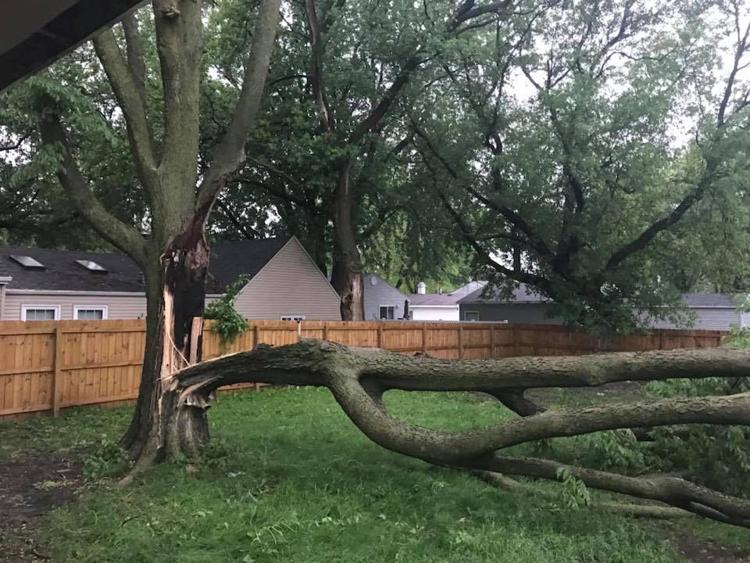 Mason City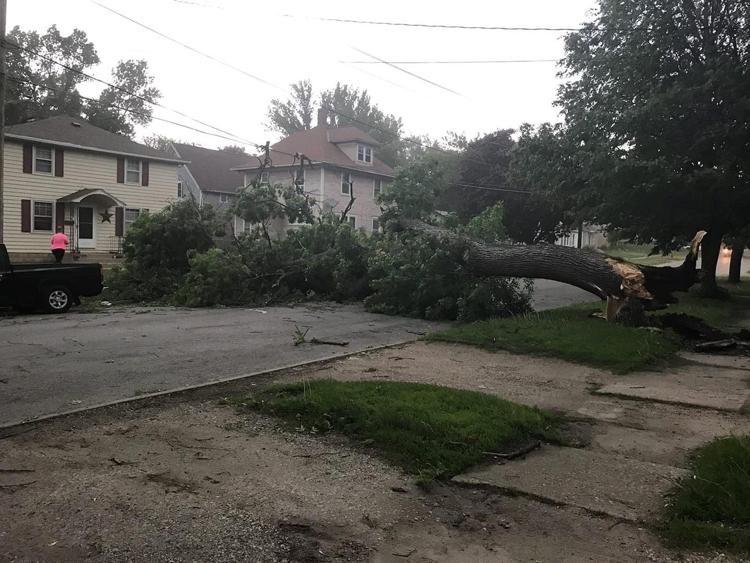 6th St SE, Mason City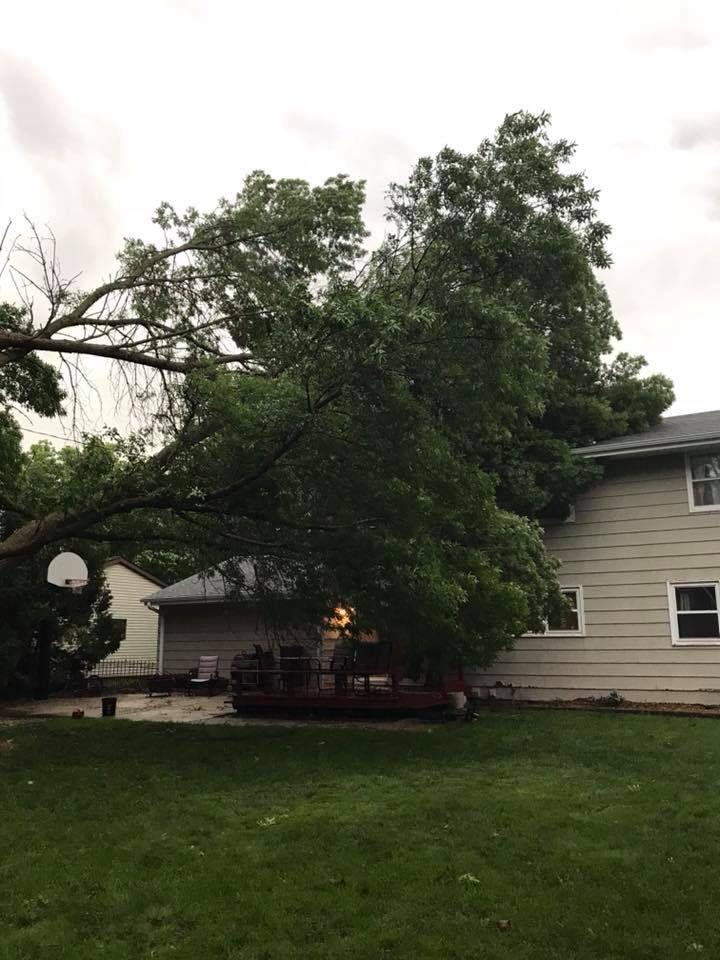 8th St SE, Mason City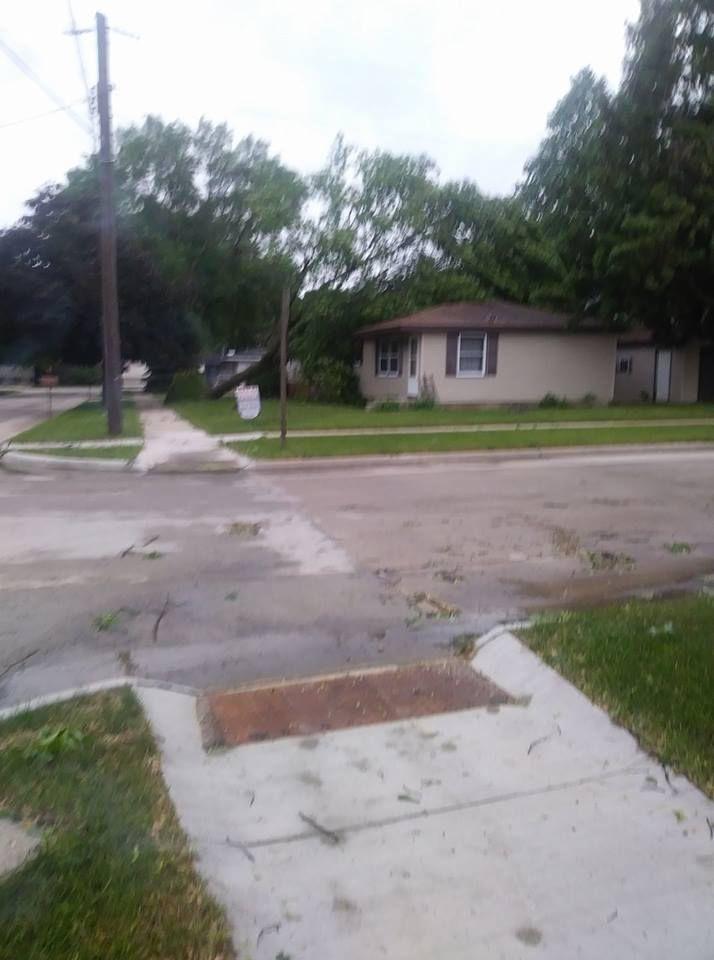 8th St SE, Mason City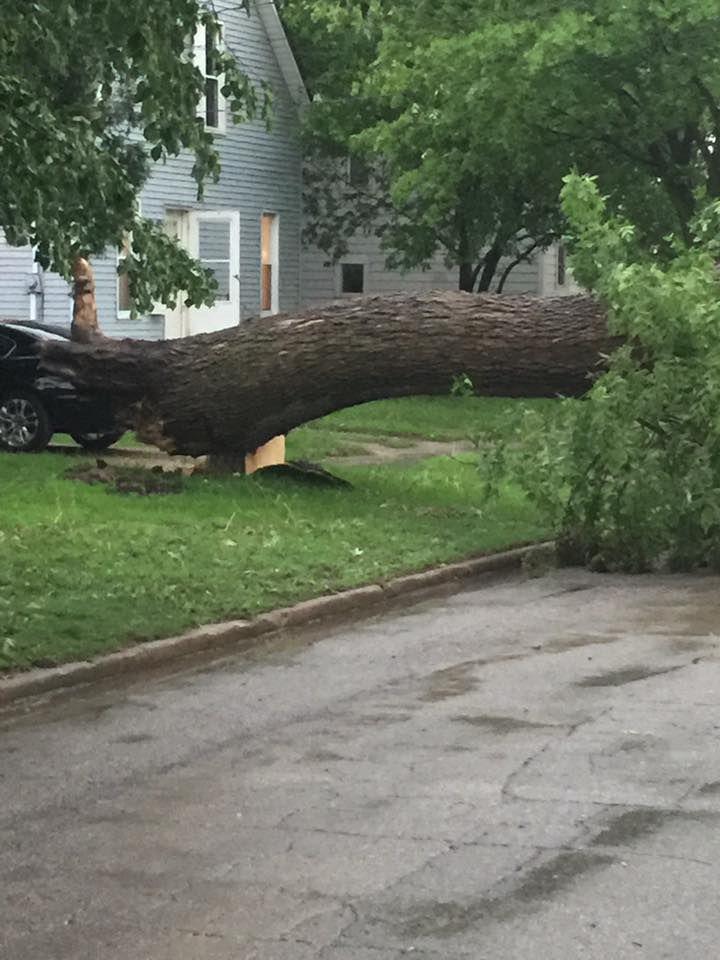 9th St SE, Mason City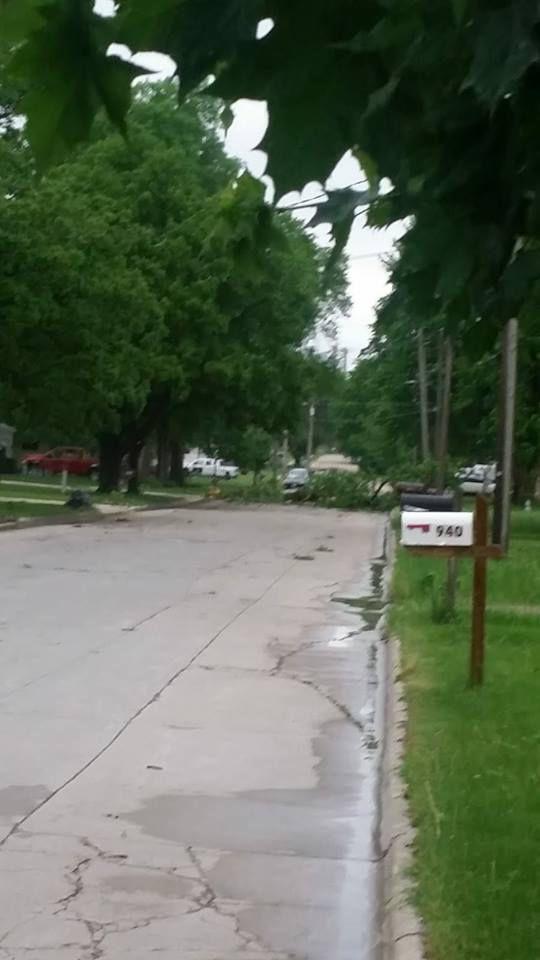 Flooding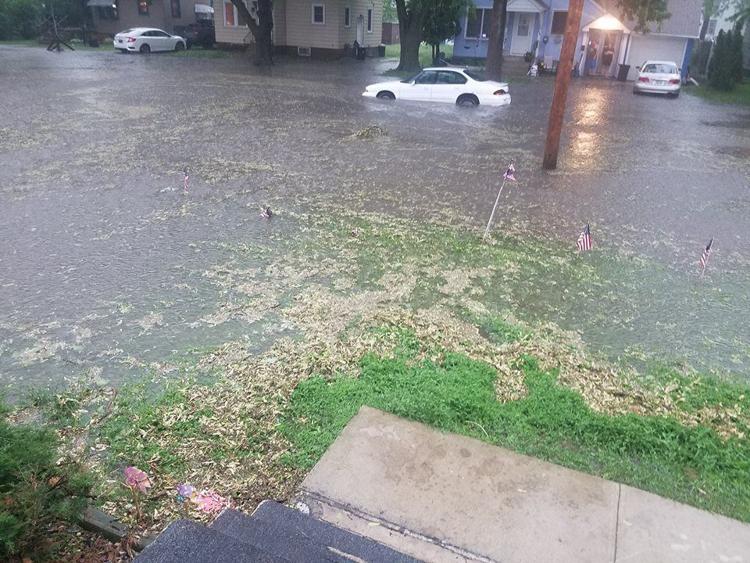 Tree damage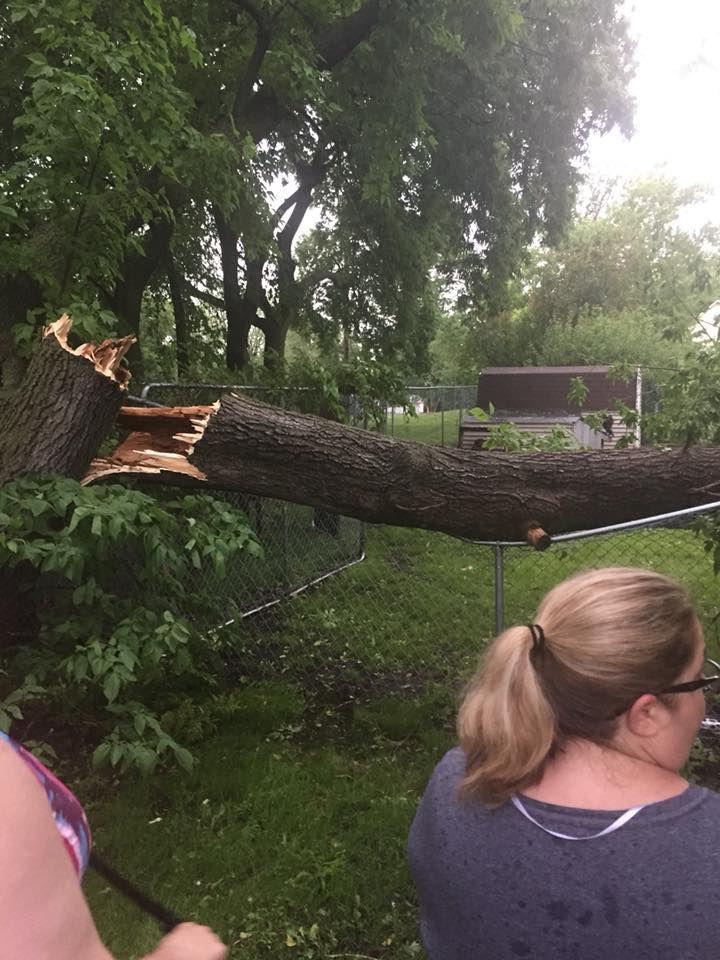 Hog building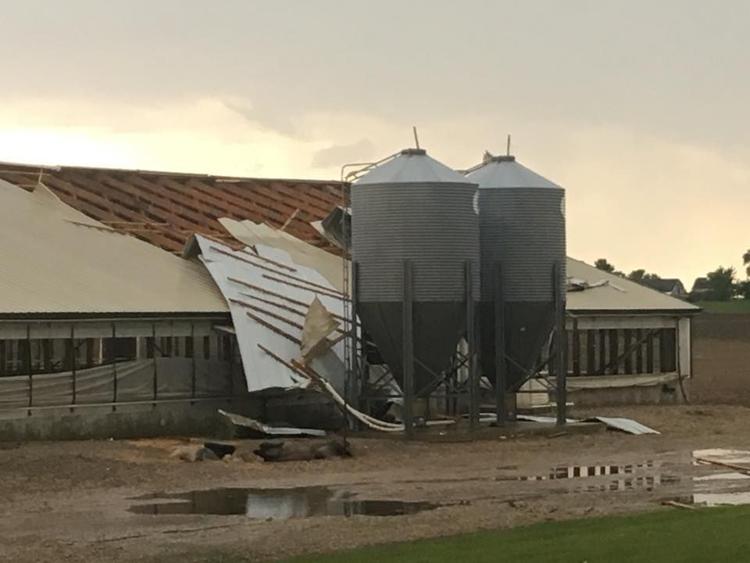 Uprooted tree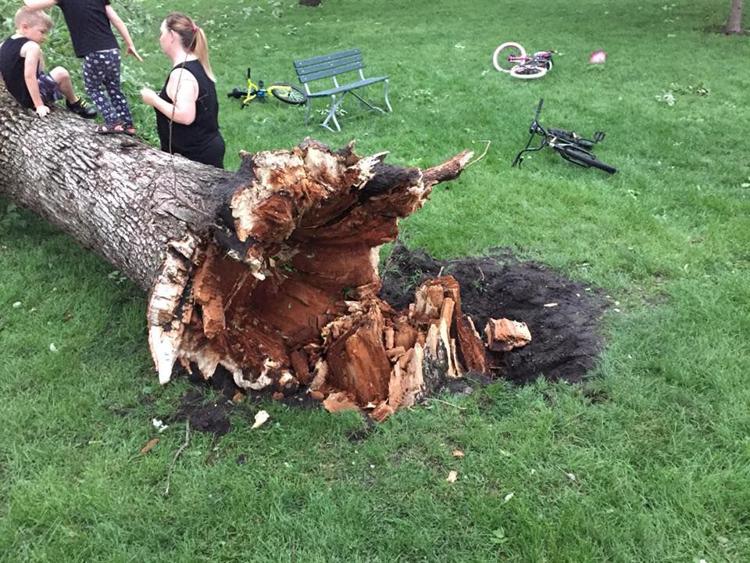 Uprooted tree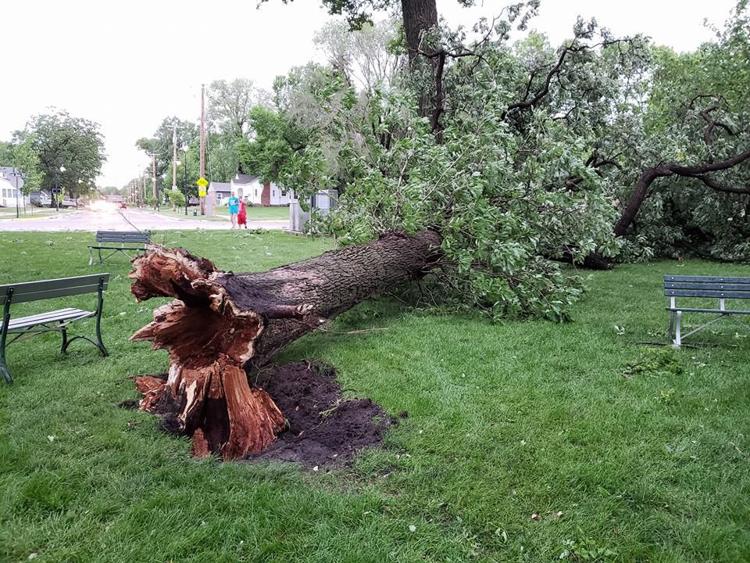 Split tree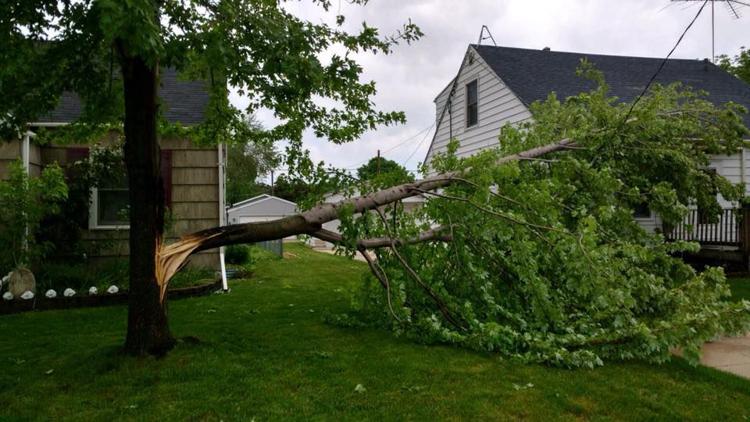 Split tree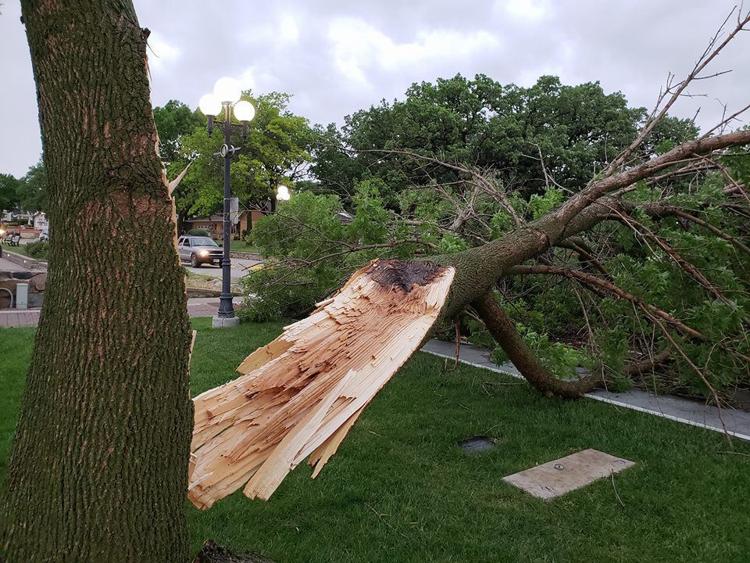 Mangled trampoline
Mangled trampoline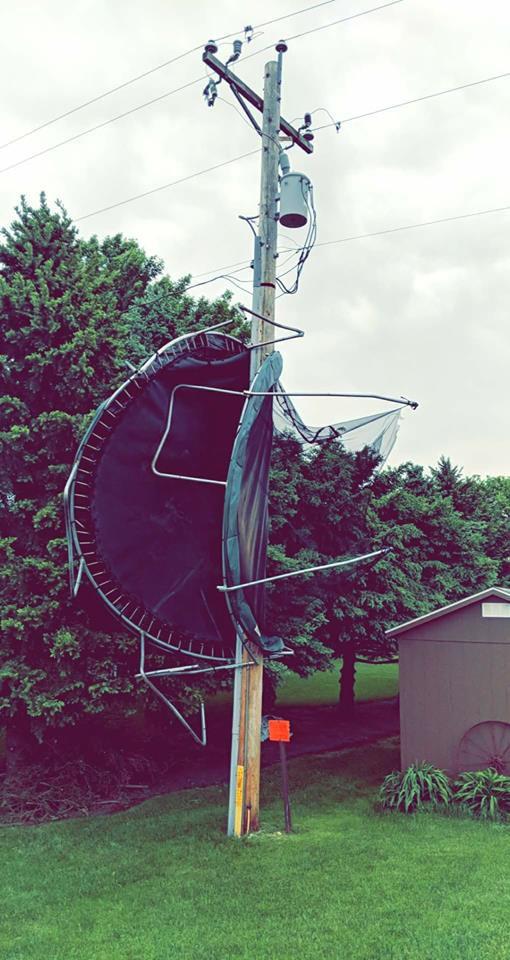 Storm damage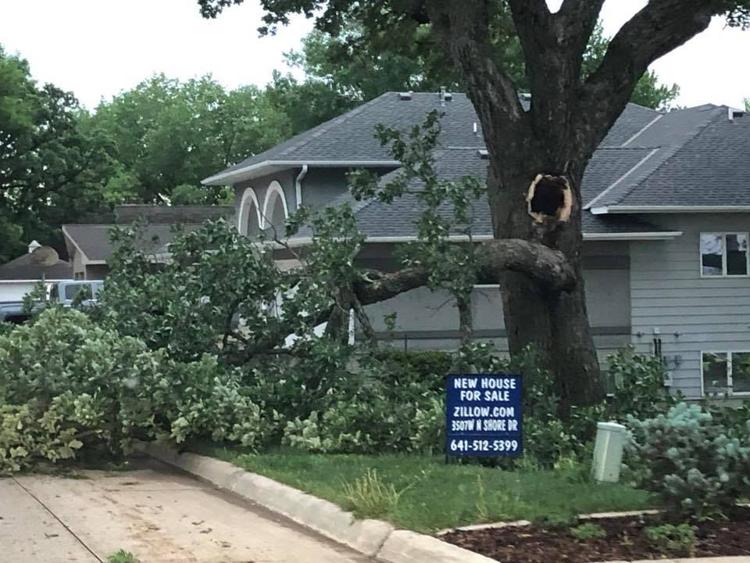 Trees down
Loose boat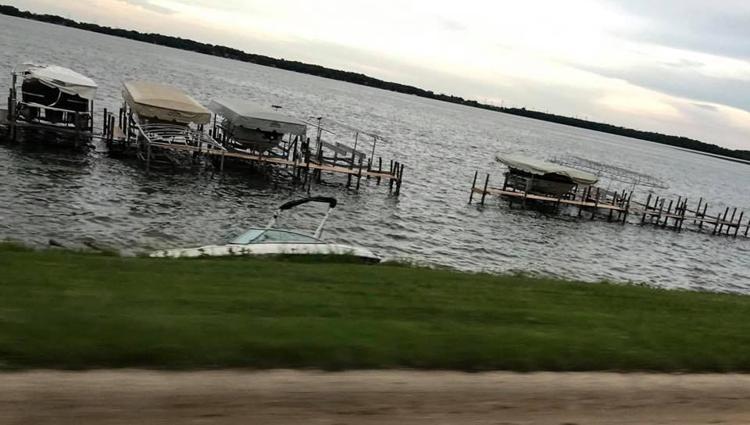 Tilted dock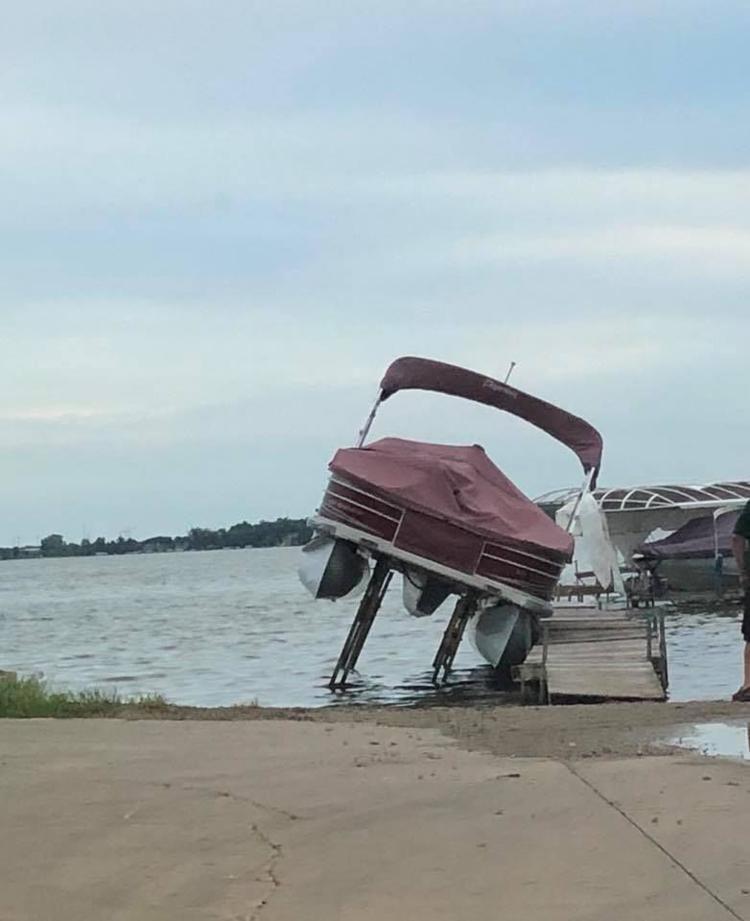 Tree down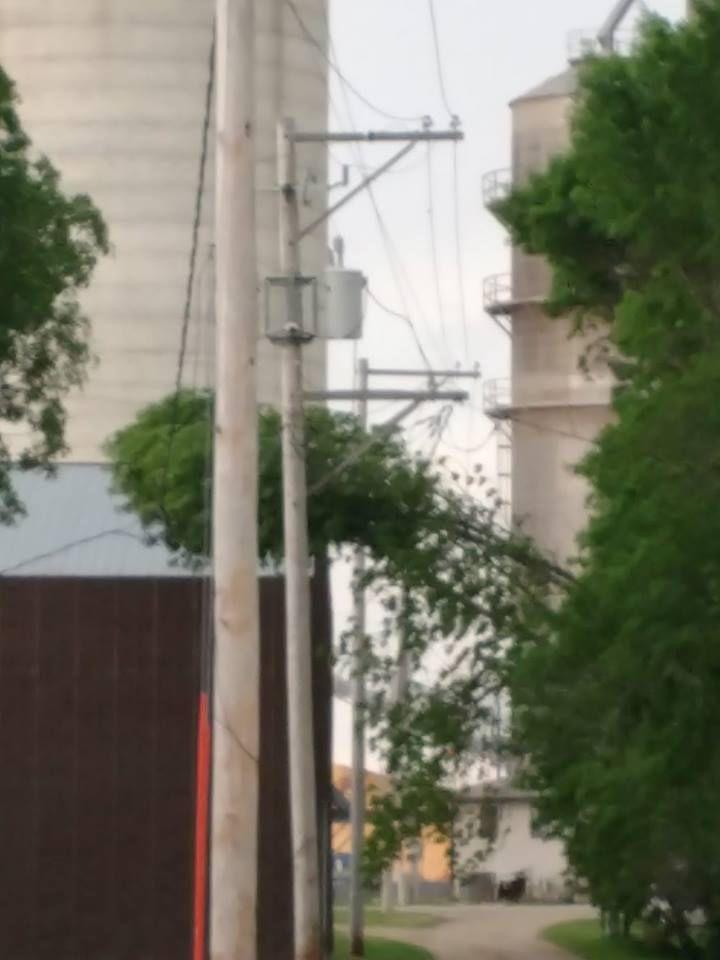 Limbs down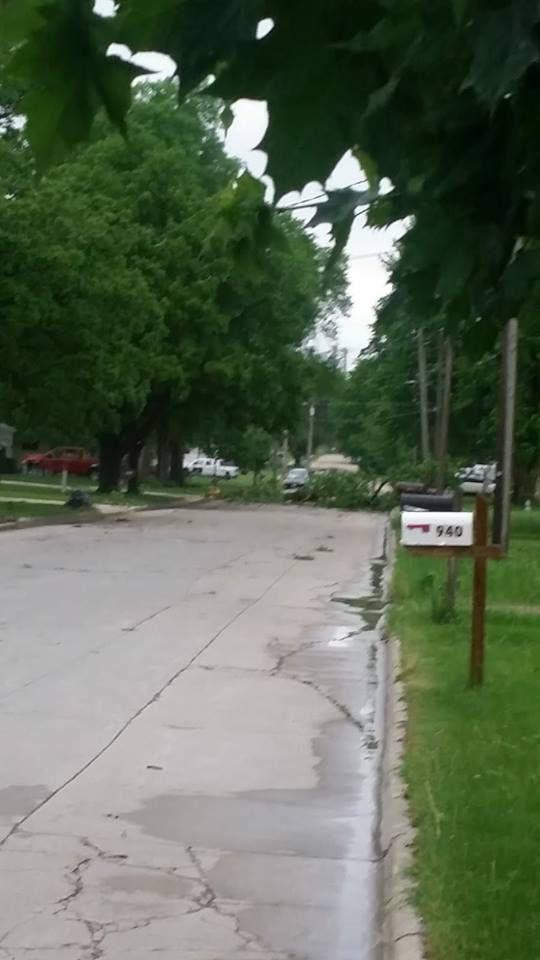 Tree on house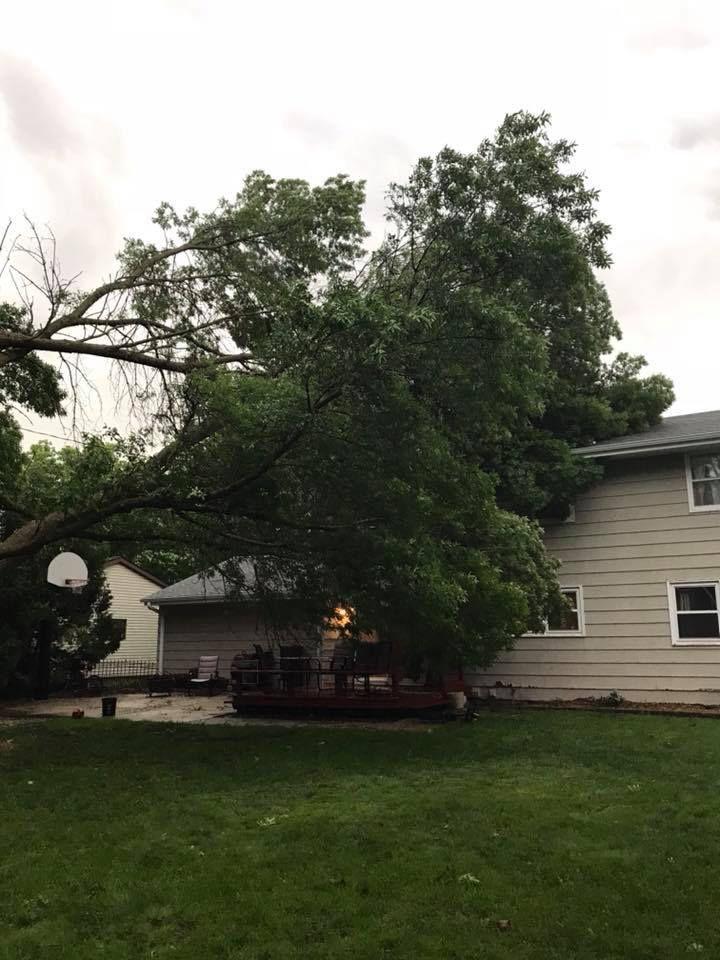 Tree on house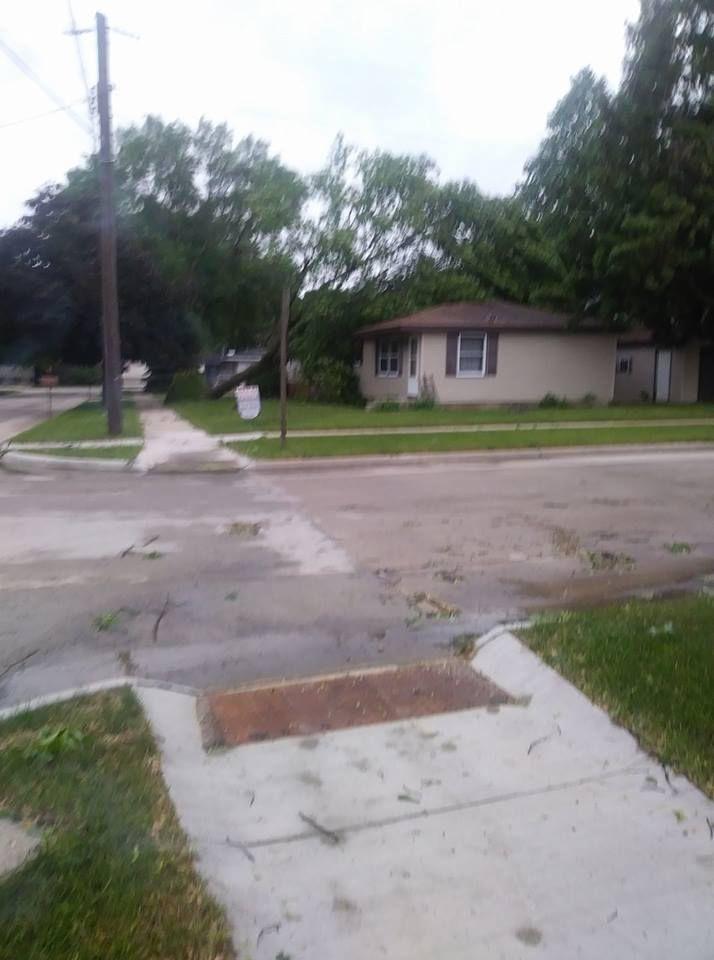 Tree damage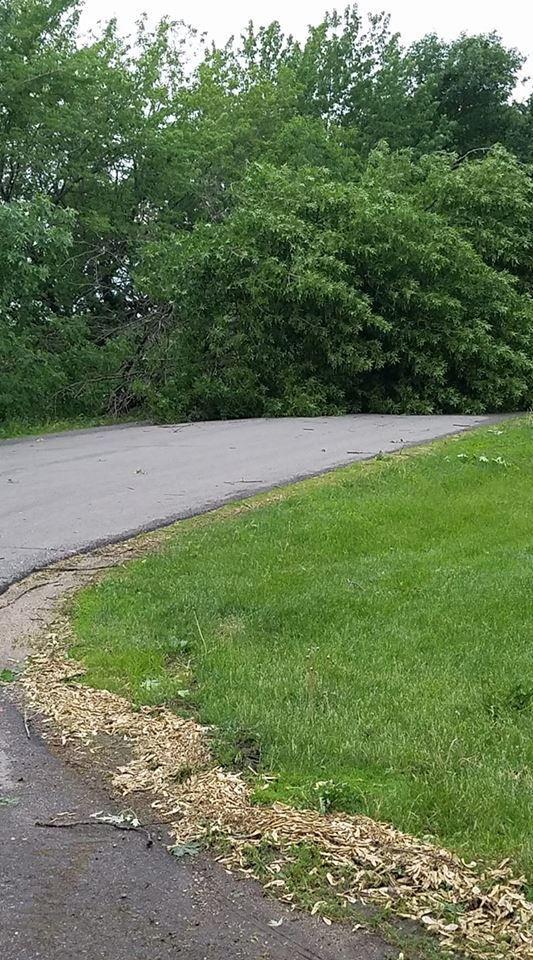 Uprooted tree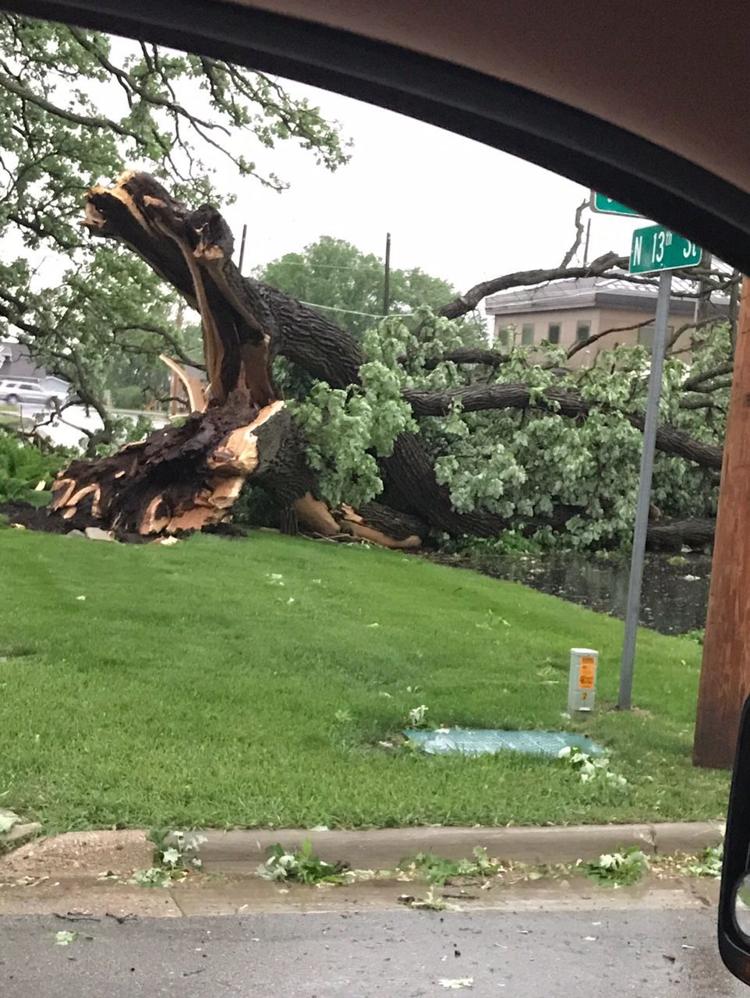 Tree down in City Park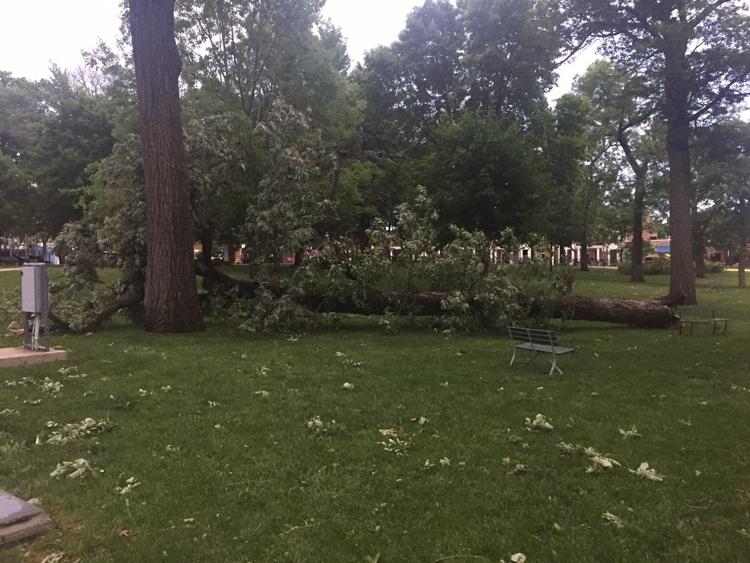 Cars under overpass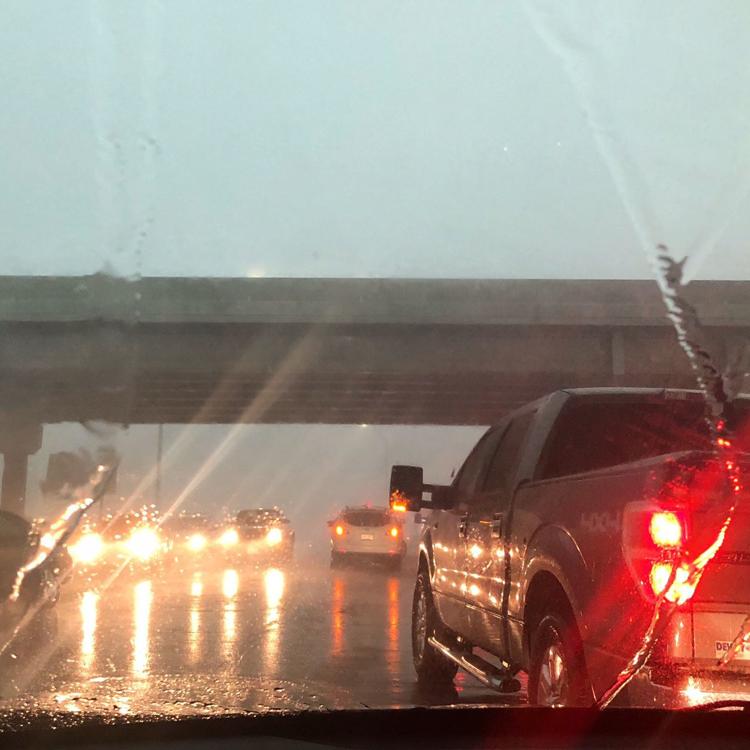 Tree down 2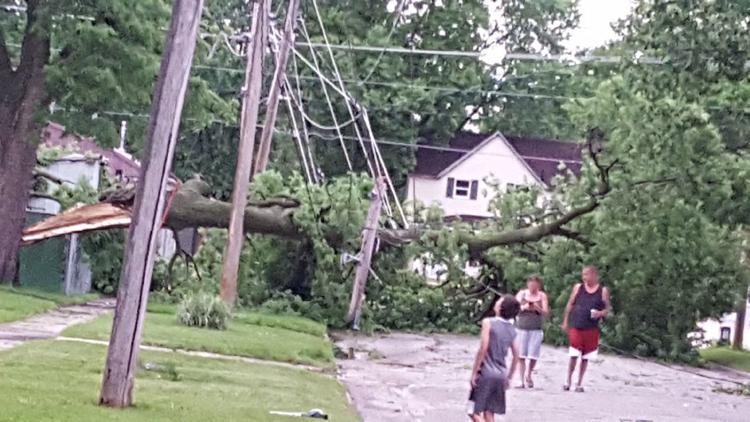 Dock destroyed 2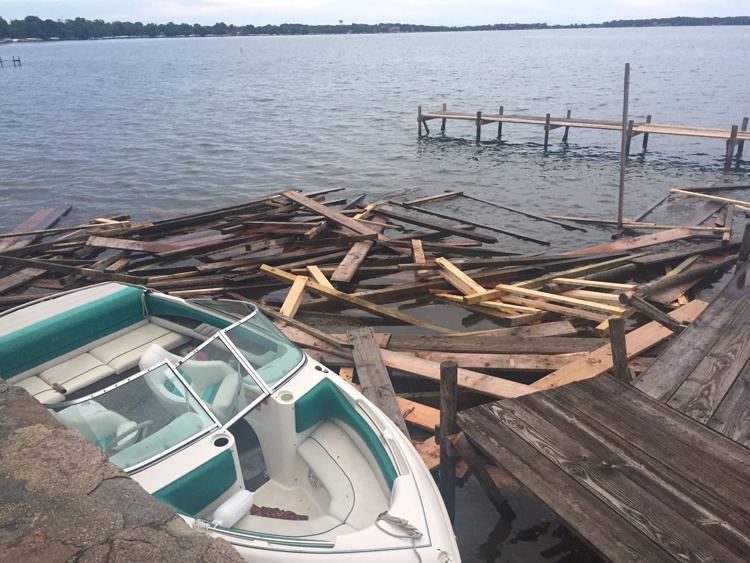 Dock destroyed
Tree down 1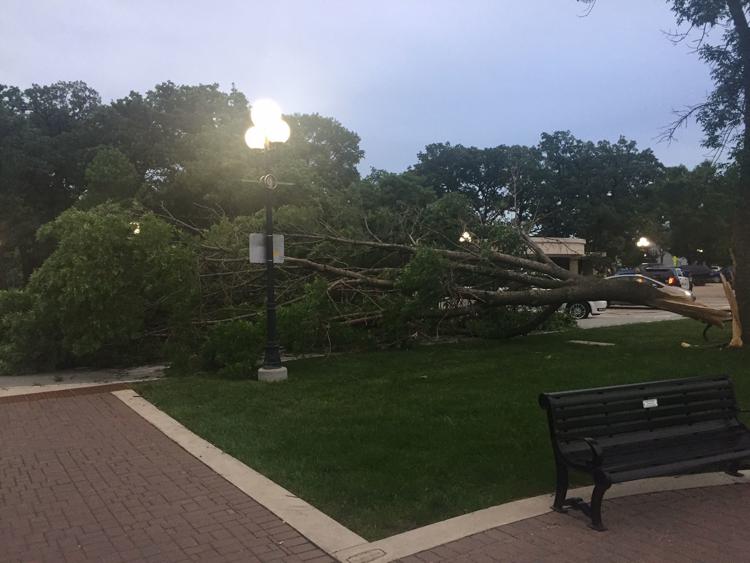 Clear Lake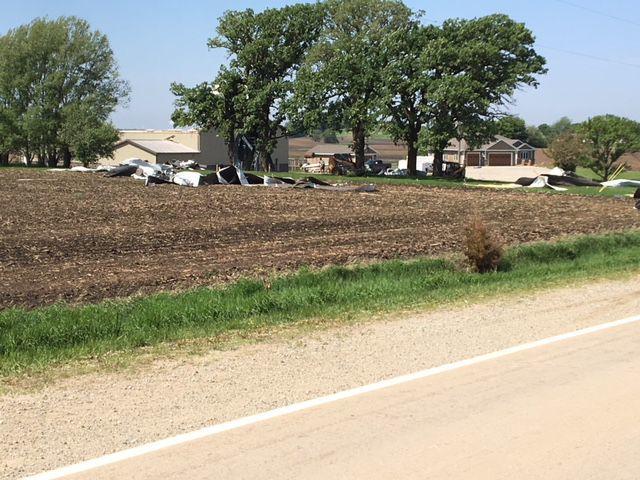 Uprooted tree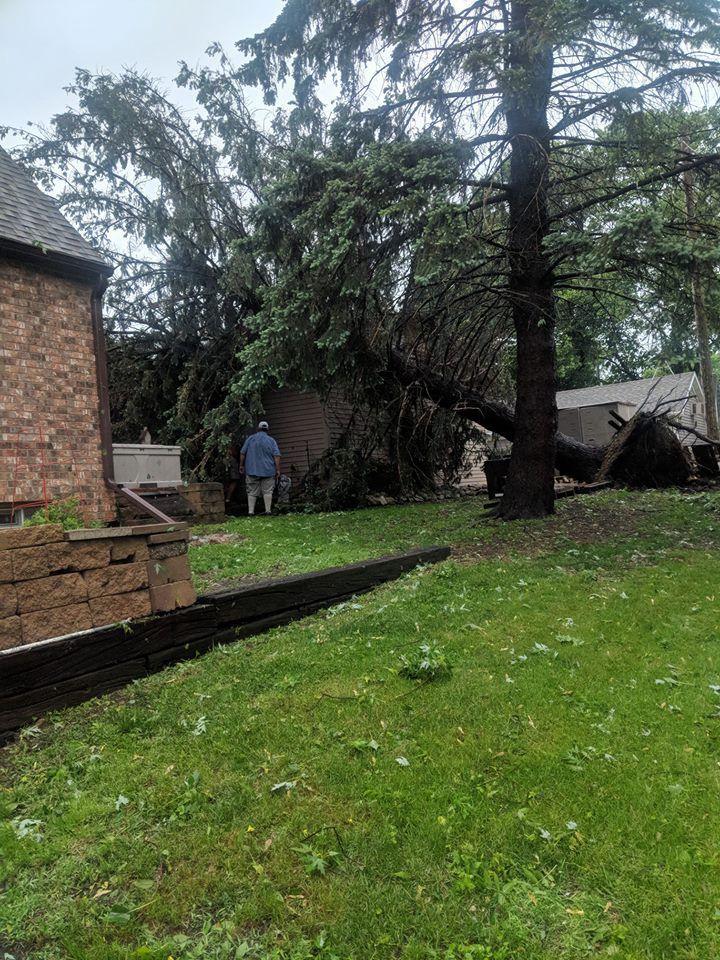 Flipped pontoon