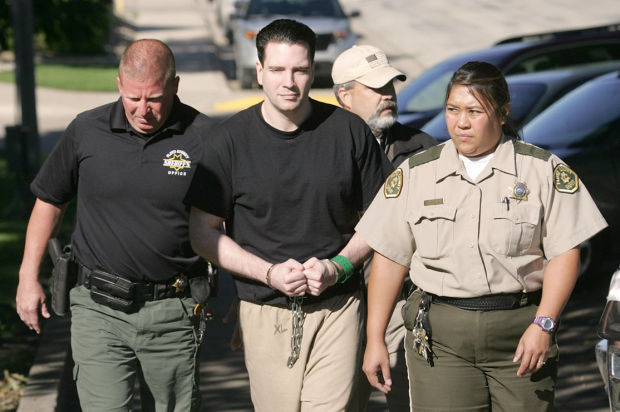 CHARLES CITY | Prosecutors will be permitted to tell jurors about Casey Frederiksen's collection of pornographic images during his murder trial, according to a ruling Wednesday by District Court Judge Gregg Rosenbladt.
Frederiksen is charged with first-degree murder and first-degree sexual abuse in the July 2005 death of 5-year-old Evelyn Miller of Floyd.
He is scheduled to stand trial on the charges on March 2, 2015.
Evelyn was the daughter of his live-in girlfriend, Noel Miller. The little girl's body was found in the Cedar River not far from the couple's apartment near Floyd.
A hearing on the admissibility of the child pornography evidence was held last month.   
During the Sept. 15 hearing, Special Agent Chris Callaway with the Iowa Division of Criminal Investigation testified that a neighbor, Tanya Martinez, gave authorities a computer hard drive that belonged to Frederiksen that contained pornographic videos and pictures.
Assistant Iowa Attorney General Scott Brown argued the evidence of prior bad acts should be admissible at trial.
The hard drive contained images of children about Evelyn's age engaged in sex acts with adult men.
Brown said the evidence provided the motive for the murder to occur.
He described some of the images as "strikingly similar" to what authorities allege occurred between Frederiksen and the little girl. One image in particular even looked like Evelyn, according to agent Callaway.
Frederiksen was serving time in federal prison on drug and of child pornography convictions when he was charged with Miller's murder in 2012. 
Get local news delivered to your inbox!
Subscribe to our Daily Headlines newsletter.