Relay For Life of Cerro Gordo County has named Jennifer Eden as its 2019 honorary chair.
Eden will speak at the upcoming Relay For Life event held in Clear Lake City Park from 5 p.m.-10 p.m. on Friday, featuring a free concert by The Whitesidewalls starting at 7 p.m. The event will also feature food truck vendors, silent auction, climbing wall, kids activities, inflatables from the North Iowa Youth Center and much more.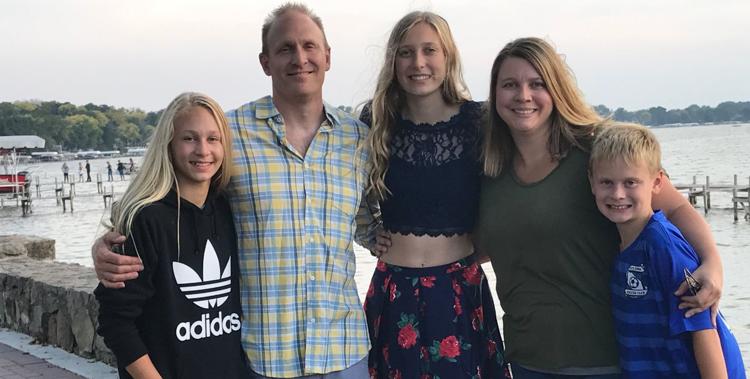 Eden, of Clear Lake, was diagnosed with breast cancer on Dec. 14, 2018 after a routine 3D mammogram found a two-centimeter tumor, which was undetectable with self-examinations. She began her chemotherapy treatment on Dec. 31, and will have surgery in June with radiation following.
The treatment for her cancer is aggressive because Eden tested positive for the HER2 protein, which promotes the growth of cancer cells.
You have free articles remaining.
"I am looking forward to being able to celebrate the end of my chemotherapy regimen at this year's Relay For Life," said Eden. "It's a wonderful way to thank my friends, family, caregivers and the community for all of their support during the past several months."
Eden will give a speech during the Opening Ceremonies of Relay For Life held at 6 p.m., and will lead the Survivor Lap following.
"I've been to Relay For Life before, as my father passed away from a brain tumor in 2001, but this year's Relay will be special in a very different way," said Eden. "I know how fortunate I am to be diagnosed now instead of even 10 years ago. The significant strides made in research from the American Cancer Society and other organizations mean this difficult time for myself and my family will one day just be a memory."
Join a team, register as a survivor, or donate to Relay For Life of Cerro Gordo County. Visit RelayForLife.org/cerrogordocountyia or call Steve with the American Cancer Society at 641-251-1082 for more information.