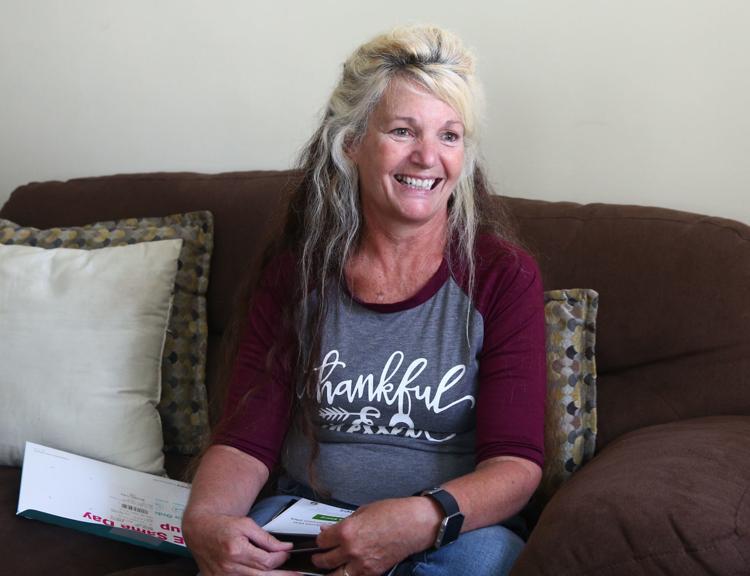 For much of Cindy Mostrom's life she has been searching for answers.
Answers to questions about her mother.
"As a kid, I would wonder what my mom looked like and whether I looked like her. I would wonder if she would be proud of me and if she would've loved me," she said.
Mostrom, 62, of Mason City, lost her mother in a head-on crash in November 1957 in Long Beach, California, when she was 6 months old.
Her mother Connie Francis Imus, 31, left behind four children under 5, including Mostrom's twin brother, Clarence "Windy" Weaver, and her half-brothers, Robert Sampson and Ted Weaver.
"We were never allowed to speak her name growing up," she said. "There were no pictures."
Mostrom's father remarried a woman with six children and the family moved to Pennsylvania.
As teenagers, Mostrom and her brothers ran away from home to escape what she described as years of abuse and neglect and to find information about their mother.
All she remembered being told was her mother's name, how she died and she was Native American.
"We didn't have all these things we have access to now," Mostrom said, noting there was no internet, cell phones or social media at that time making information much harder to find.
It wouldn't be until 2016 — more than 40 years later — that Mostrom would find some answers.
Those answers came after Mostrom's husband of 40 years, Mark, encouraged her to complete a DNA testing kit to find out more about her Native American ancestry, but when her test results came back, there wasn't any.
Her DNA results came back as 76% England, Wales and northwestern Europe, 19% Ireland and Scotland and the remaining from one other region.
"I thought, 'That is a crock. They stole our money. It's a lie because I really believed what I was told,'" Mostrom said.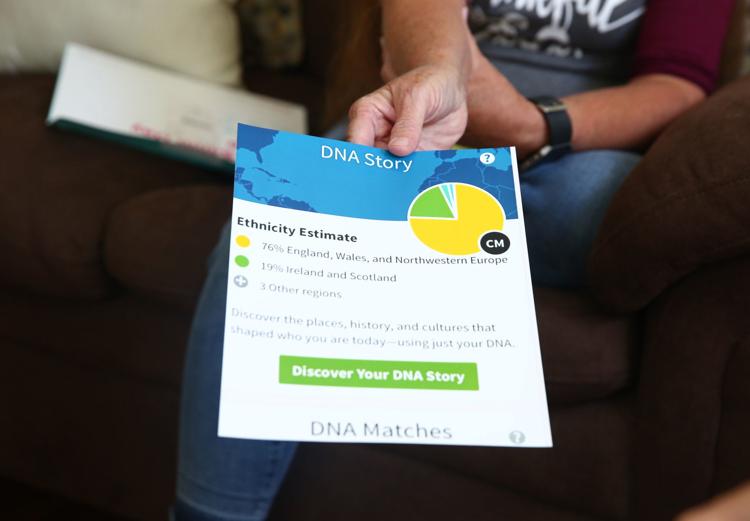 She disregarded the results for months, but a TV special about sisters who met for the first time after a DNA test connects them made her believe there was some truth to her test.
When she visited her DNA profile, she found she had received a message from an Oregon woman asking if her last name was "Knott, Schroeder or Imus."
Mostrom responded, sharing with the woman what she knew about her mother.
You have free articles remaining.
The woman said her maiden name is Connie Francis Imus, and she was named after Mostrom's mother.
"It's a gift from God," Mostrom said.
The woman, now Connie Christianson, is Mostrom's cousin and her top connection on her DNA profile. Christianson's father would have been Mostrom's uncle.
Christianson told Mostrom her mother had always told her wonderful things about the woman she was named after.
"She said she was so beautiful and had a beautiful singing voice," one of the first messages between Christianson and Mostrom said. "My heart was so broken when she told me I was named after her and that she had left kids. My heart went out to you all these years."
The two women began corresponding via social media, text and FaceTime and last winter, Christianson called to tell Mostrom her daughter received a job transfer to Creston, Iowa, and asked if she wanted to meet in the spring.
In April, Mostrom, her husband and her brother, Ted, met Christianson in Des Moines.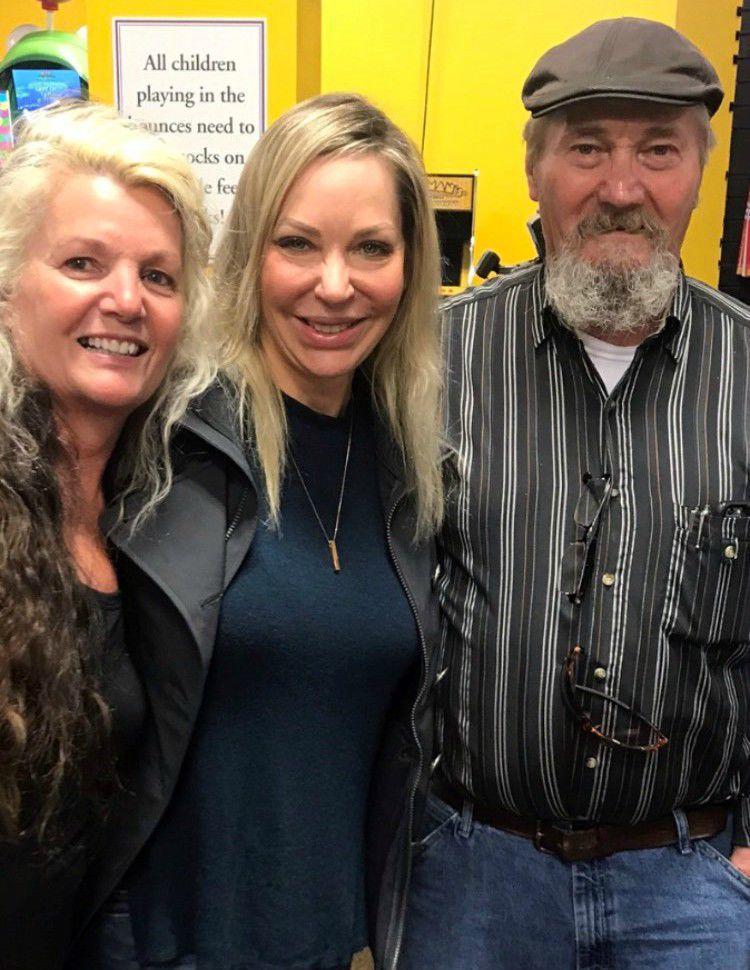 "It's just something when you see that connection," she said trying to put the experience into words. "I know a little bit more about my mom and what she may have been like by meeting her."
The women remain in contact today and their connection has led to more family.
Mostrom said that sense of belonging and knowing why she looks the way she does, why she acts the way she does and who she is has been the most rewarding part of this journey.
Melissa Nicholson, one of the Mostroms' three daughters, said it's been exciting for her and her sisters, Mandi and Michelann, to watch their mother find answers to questions they've all asked for years.
"We didn't know anything about her, so it was a question we all kind of had," she said. "It was cool."
Since Mostrom had her DNA tested, she has used kits to help her brother, Ted, find his biological father; she has connected her uncle with his daughter; and she has identified her husband Mark's biological father isn't the one on his birth certificate. Her work has garnered her the nickname of "DNA detective" from family and friends.
Mostrom has no idea what the future holds, but she is grateful for the journey
"This has opened a can of worms that is just overwhelming," Mostrom said. "I can't tell you how many DNA kits I've bought for people, but just to know the truth, it's wonderful whether it's good or bad."
Photos: North Central Iowa Genealogical Society's new Mason City location