More than 20 people worked on the finishing touches of the Iowa Specialty Hospitals and Clinics facility in Garner Thursday morning ahead of its open house.
An open house will be held from noon-2 p.m. Saturday at the new integrated care clinic, 840 Highway 18 W. The event, held in conjunction with the city's annual Duesey Days celebration, will feature tours, giveaways and refreshments.
"We're having an open house when the dust is still settling just because we want people to come in and see it and feel comfortable, but we want that to happen before we have all the protected health information about," said Dr. Renee Diamond, a family medicine with obstetrics practitioner at the facility.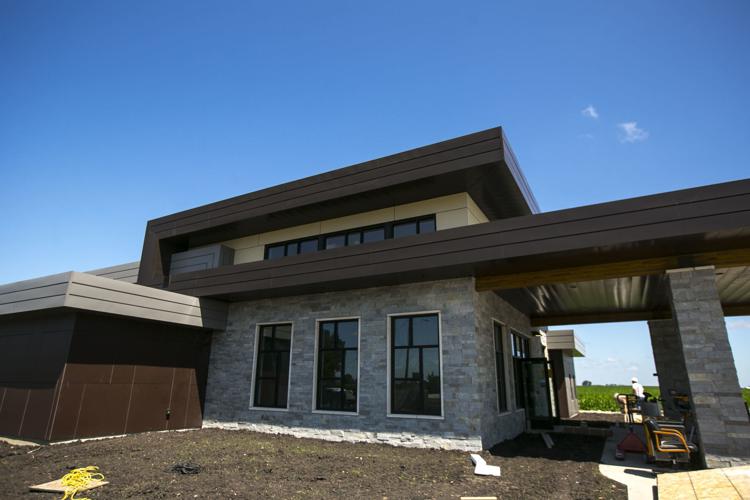 Construction on the new 8,000-square-foot clinic began in October, but winter and spring weather delayed its opening a month. It'll open to patients Monday.
The facility features a lobby, nurses' stations and 20 exam rooms as well as laboratory, radiology and procedure rooms.
The clinic will offer family medicine, pediatrics, general surgery, occupational medicine, weight management, podiatry and orthopedics, as well as counseling and psychiatric medication services for all ages.
"We have a pretty broad complement of specialists that'll be here," Diamond said.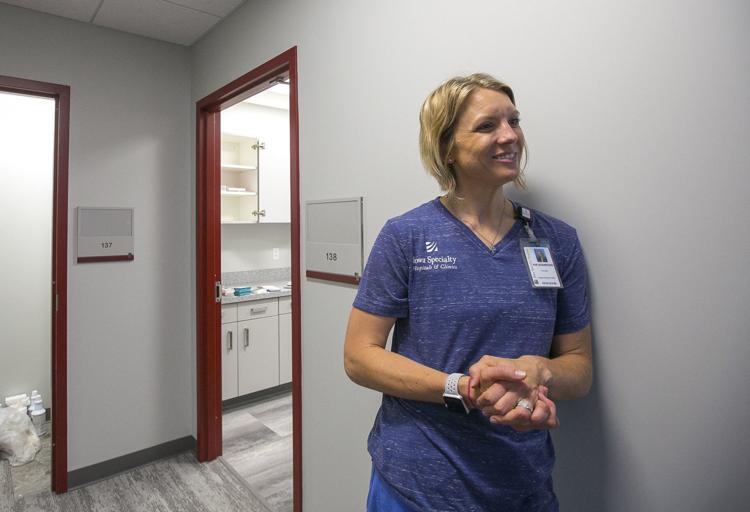 Diamond and Jennifer Scott, a family medicine advanced registered nurse practitioner, will be the Garner Clinic's full-time providers. Visiting providers include Amy Davidson, counseling and therapy; Jackie Dohlman, family medicine and women's health; Carrie Reese, general surgery; Charles Mooney, occupational medicine; Andrew Odland, orthopedics; Caleb Aswegen, pediatrics; Michele Koerner, podiatry; Abbie White, psychiatric medication services; and Jody Horstman, weight management.
Diamond, who wrapped up her practice at the Clarion Clinic last summer, has several patients from Hancock County who've followed her to the Clear Lake and Belmond clinics prior to the new clinic's opening.
You have free articles remaining.
"It's always exciting to meet a new group of people," she said. "Every patient has their unique story and I really look forward to connecting to people individually and understanding how I can help them along their journey."
The Garner Clinic is among nine Iowa Specialty Hospitals and Clinics facilities in Iowa. Others are located in Belmond, Boone, Clarion, Clear Lake, Fort Dodge, Hampton, Webster City and West Des Moines.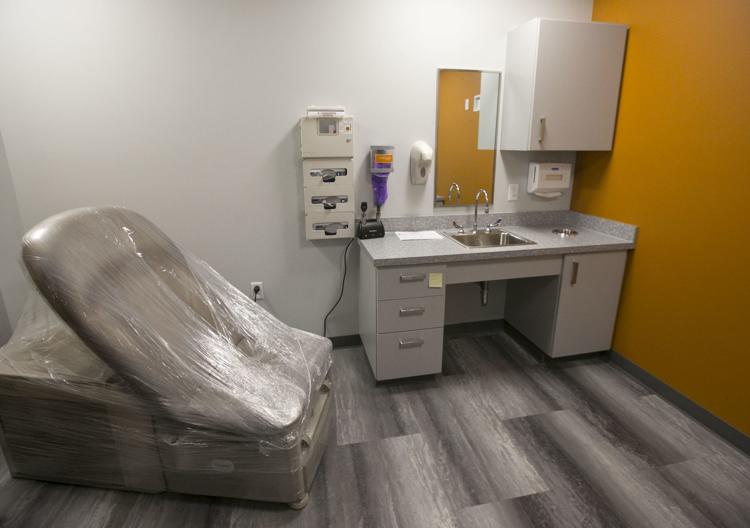 The temporary clinic in Clear Lake, which opened in November to serve area patients until the Garner Clinic was completed, closed in late June. The Gabrielson Clinic for Women, 401 S. 17th St. in Clear Lake remains open.
"We want to do everything we can to keep patients in our system for continuity of care," said Kim Marker, a spokeswoman with Iowa Specialty Hospital.
Iowa Specialty Hospitals and Clinics is working with the Garner Chamber of Commerce on a ribbon-cutting ceremony once the facility's landscaping is complete.
The Garner Clinic will be open from 7:30 a.m.-5 p.m. Monday through Friday.
For more information or to schedule an appointment at the Garner Clinic, call 641-925-1500.
North Iowa Nine: What's happening in North Iowa this weekend (with photos)
Hwy 9 to perform at Charles City's Party in the Park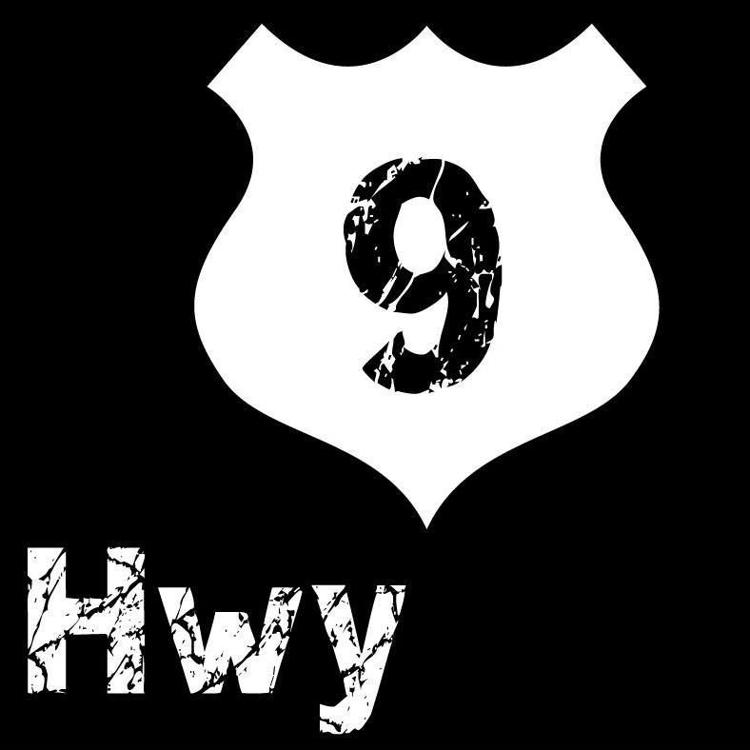 Party in the Park will be held in Charles City, 5-9 p.m. Friday, July 12 at Central Park.
The party's theme is "Family Game Night," and will feature food and beverage vendors, activities for kids, and live music from area rock cover group Hwy 9.
Central Park is located on the 300 block of Main Street in Charles City. Visitors are encouraged to bring a lawn chair or blanket for sitting. Admission is free.
Clear Lake Farmers Market open Saturday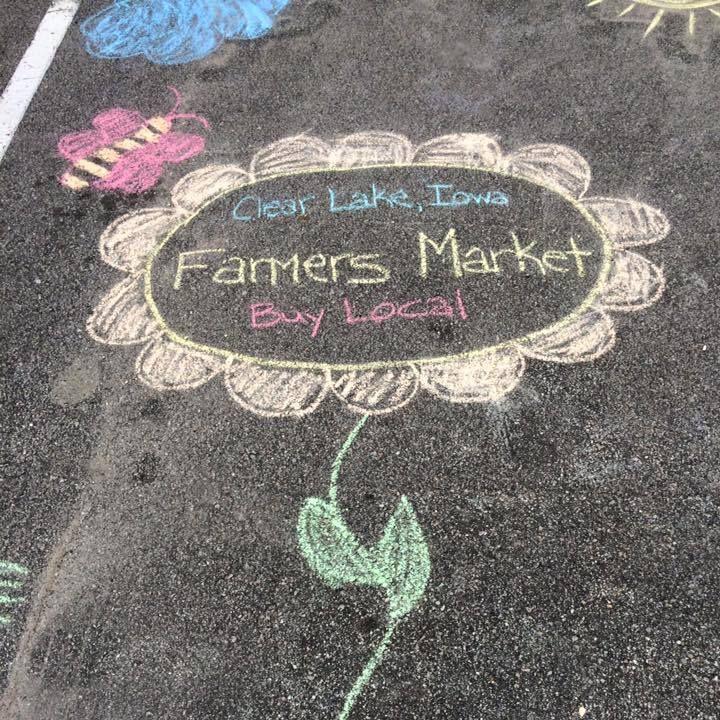 Clear Lake Farmers Market will be open 9 a.m.-noon, Saturday, July 13 in the Surf Ballroom parking lot, located at 460 N Shore Drive, Clear Lake.
The market hosts a large number of area vendors. Shoppers can purchase fruits, vegetables, eggs, beef, baked goods, desserts, homemade soaps and candles, Iowa-cultivated maple syrup, art, textiles, and jewelry. There is also a weekly Kid's Activity Table.
All vendors accept cash, but some accept cards, WIC, and senior FMNP, as well.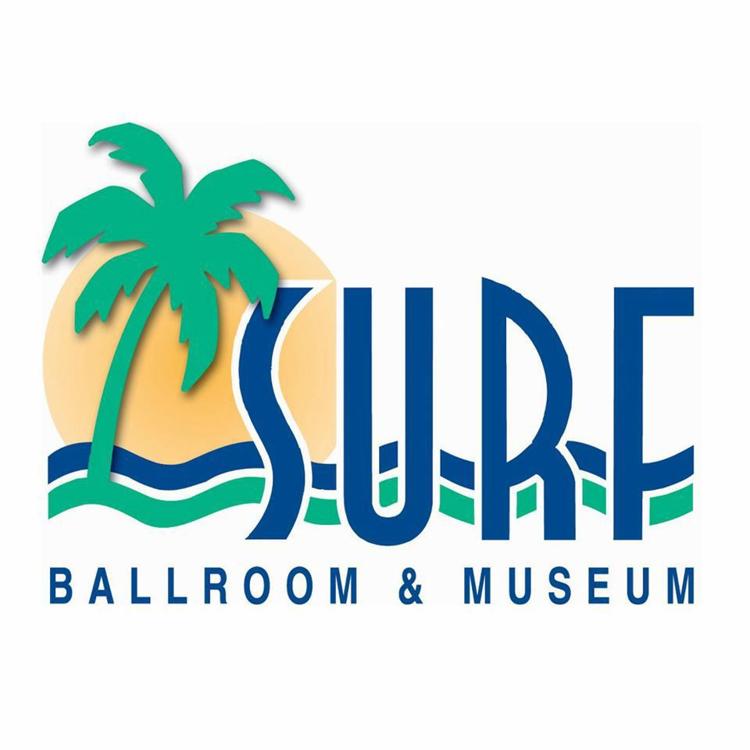 The Surf Ballroom & Museum will welcome veteran performers Ken Kilian's Classic Big Band on Sunday, as part of its big band series.
Ken Kilian is a Wisconsin musician with over 40 years of playing experience. His band is comprised of five saxophones, six to eight brass instruments, a full rhythm section, and a vocalist all blending to deliver its traditional swing sound.
Tickets are $15 and booths are available with the purchase of four or more tickets. Doors open at 5:30 p.m. Call 641-357-6151 or visit www.surfballroom.com for details. The Surf Ballroom is located at 460 N Shore Dr., Clear Lake.
The Bicycle, Blues & BBQ Festival returns to North Iowa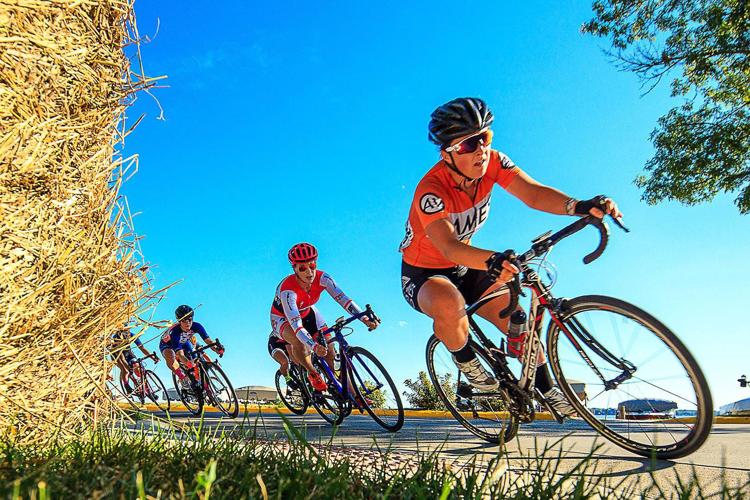 Clear Lake's Bicycle, Blues & BBQ Festival will be held Thursday, July 11-Sunday, July 14, featuring music, food vendors, craft beer tasting (ages 21+), and bicycle show, alongside the bike races.
The event kicks off with a performance by Walter Trout at 7 p.m. Thursday at the Surf Ballroom. Music begins Friday at 5 p.m. in City Park with performances by Ross William Perry, Heather Newman, and Dee Miller.
Omnium races begin at 7:30 a.m. Saturday at Lions Field. The fast-paced criterium race follows at 11 a.m. in City Park. A beer tasting will run noon-4 p.m., and live music begins at 8:30 p.m.
Sunday, a road race starts at Tourist Park on South Shore Drive, at 10 a.m. The festival concludes with an awards ceremony at 3 p.m.
The event is free to attend, and the competition is open to all skill levels. Maps and registration information are available at www.bicyclebluesbbq.com.
Kinney Pioneer to host ice cream social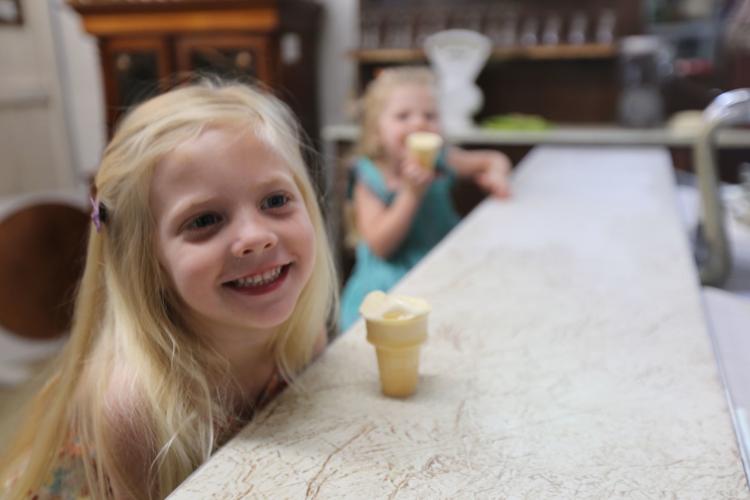 Kinney Pioneer Museum is holding its annual Homemade Ice Cream Day, Sunday, July 14, 1-5 p.m.
Kids and adults are invited to participate in hands-on activities and make ice cream by helping to turn the crank on an old-fashioned ice cream freezer.
The museum exhibits thousands of unique, vintage items. From rare, classic vehicles to early agricultural machinery to antique dolls and tools, visitors get an educational view of local pioneer life.
Regular admission is $3 for adults and $1 for children. The ice cream is an additional $2.
Kinney Pioneer Museum is located on Highway 122 West, one mile east of Interstate 35, at the Mason City Municipal Airport entrance.
North Iowa Farmers Market open Friday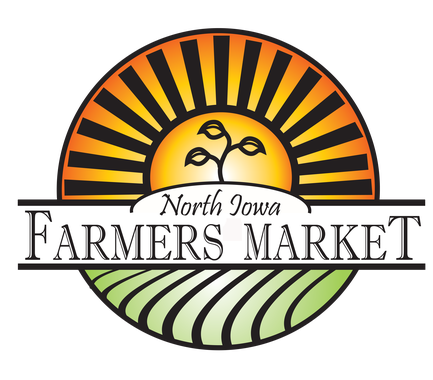 North Iowa Farmers Market continues this Friday in the city parking lot, located at the corner of First Street Northeast and North Delaware Avenue in Mason City.
Local vendors provide a variety of fresh-picked, seasonal produce, homemade baked goods, jams and jellies, honey, and handcrafted items. 
Tuesday markets feature the Power of Produce Club, a free children's program which provides $2 market vouchers and tastings for participants, through August 20.
All vendors accept cash, but many accept cards and SNAP as well.
The summer season runs every Tuesday and Friday, May 21-Oct. 18, with a rain location in the basement of First Congregational Church.
What a Globe Gazette News+ membership can do for you:
A deeper examination of local issues than you'll find anywhere else.
Two products in one – not everything that's in the print edition of the Globe Gazette is on our website, and not everything on our website is in the print edition.
Access to newspapers.com archives dating back two years.
The ability to carry your local news with you and receive alerts instantly as news unfolds.
Advertising that frequently gets you deals you won't find anywhere else.
Local RC club hosts learning event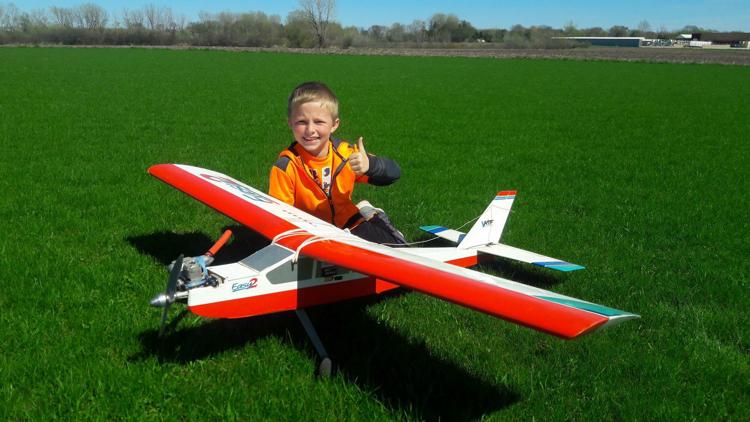 River City Radio Control Club will be holding its weekly Novice Night 6-8 p.m. on Tuesday, July 16.
The public is invited to learn how to be an RC pilot or watch as radio-controlled hobby planes are piloted remotely from the ground.
Free lessons take place every Tuesday night through August, and all necessary equipment is provided.
River City Radio Control Club is a remote control aircraft club based in North Iowa. Its flying field is located directly north of Super Target, along the east edge of the Mason City Motor Speedway at 3700 Fourth St. SW, Mason City.
Moonlight Movies at East Park Bandshell provides unique entertainment experience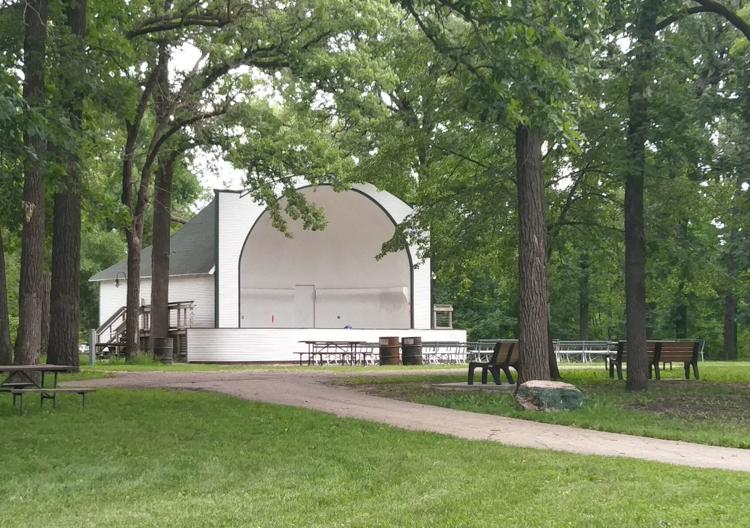 Moonlight Movies at East Park Bandshell is presenting Disney's "Moana" at dusk Saturday, July 12.
During the summer months, dusk typically falls near 8:30 p.m., but many viewers come early to find a seat, socialize, and enjoy activities in the park.
The all-volunteer event takes place throughout the summer, with each show sponsored by an area business. Family-friendly movies are projected on the walls of the historic bandshell, near the south entrance points of Mason City's East Park. 
Bring a lawn chair, insect repellent, a cooler with snacks and soft drinks, and a plastic bag to take trash out of the park. Admission is free.
Mason City Municipal Band tol give final performance of season Thursday evening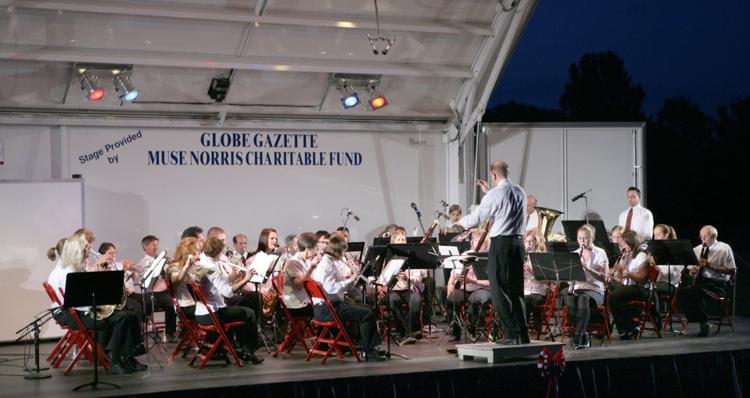 The Mason City Municipal Band will perform Thursday, July 11 at 7:30 p.m., on the North Federal Plaza. The band is conducted by Russ Kramer; Bob Fisher is the announcer.
"The Star-Spangled Banner"…Key - Smith
"Military Escort"…Bennett - Fennell
"Orpheus Overture"…Offenbach - Lake/Kent
"Hello, Dolly"…Herman - Cacavas
"The Florentiner"…Fuick - Fennell
"Irish Tune from Country Derby"…Grainger - Rogers
"Jazz Pizzicato"…Anderson
"Bridgewater Breeze"…Gorb
"Highlights from Corgy and Bess"…Gershwin - Yoder
"America the Beautiful"…Ward - Dragon