GARNER | Linda Thrasher understands there's a great demand for anhydrous ammonia throughout North Iowa and the greater region.
It's why she's one of the co-founders of Greenfield Nitrogen, a project that hopes to install a $220 million plant to produce just that in Garner, with construction starting by the end of the year.
The plant, which would be located between Highway 18 and 240th Street in Garner, is meant to help bring more of anhydrous ammonia to the region, a valuable energy source for farmers to grow corn.
Much of the region's current supply comes from Trinidad and Tobago, according to Thrasher. And shipping it can be costly, she added.
"It's a logistics game, it's experiences to haul around whether it's rail or road," Thrasher said. "It's to build a regional hub in our backyard."
So far, the group has raised about $40 million, and hope to have $100 million gathered by the end of the year, she said. Construction would start later this year, and production would start sometime in 2020.
There has been some seed funding sources as well, totaling $7 million. Thrasher said those costs have been used for initial engineering, permitting and market analysis.
Greenfield Nitrogen already has an air quality permit and water use permit approved by the DNR, Thrasher said. Andy Buffington, Hancock County's zoning administrator, said the group will also probably need a conditional use permit in the near future.
"It really depends on the scope of the project what they'll have to do," Buffington said. "It'll probably be a conditional use permit, but it depends on what they want to do."
Thrasher said they are working on getting the permit finalized in the next couple of months.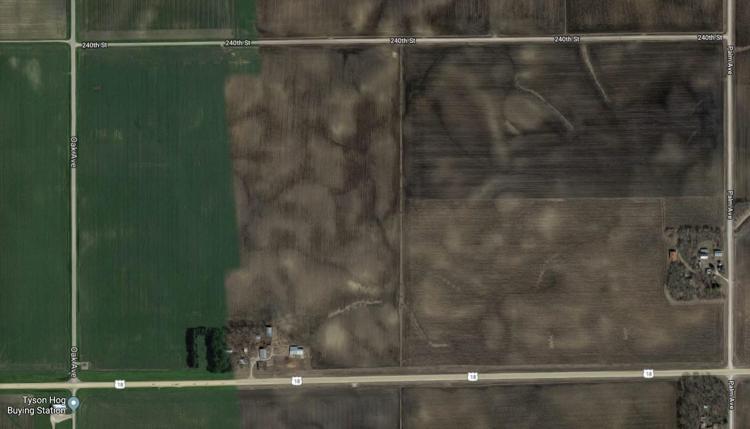 Farmers can invest into the project through two options, according to Thrasher. One is to give a minimum of $20,000 ($10,000 per unit), directed toward individuals. The other is a $250,000, meant for commercial fertilizer retailers.
"Instead of making profit or loss, you make full-price tons," Thrasher said. "You make a $10,000 per unit investment, a unit equates to about 10 tons of fertilizer … you receive full-price tons at production costs."
Glen Moeller, a recently retired farmer from Scott County, said the plant will be an essential piece to supplying an energy source to grow corn. He used to farm corn and soybeans.
He declined to say how much he invested, but said it was "quite a lot more" than $20,000.
"I saw it as a very lucrative investment," Moeller said. "I also have a strong feeling about how our inputs have been monopolized ... it gives me a feeling of putting a private enterprise together."
A local farmer who pitched in was Ben Johnson of Floyd. He also farms corn and soybeans, and is a local seed dealer.
"I think part of the reason is to be diversified," Johnson said about investing. "We've always had that mentality that being diversified is a good way to be."
He also declined to say how much he invested. Bringing the energy source closer to home, however, is why he decided to join the project.
Both he and Moeller said one of the most important aspects of Greenfield Nitrogen is beginning to build the plant.
"I guess I just have hopes they can be successful enough in raising capital and getting it started," Johnson said. "Another thing as a farmer is, I'm kind of glad I can invest in this instead of a foreign company coming in and building it."