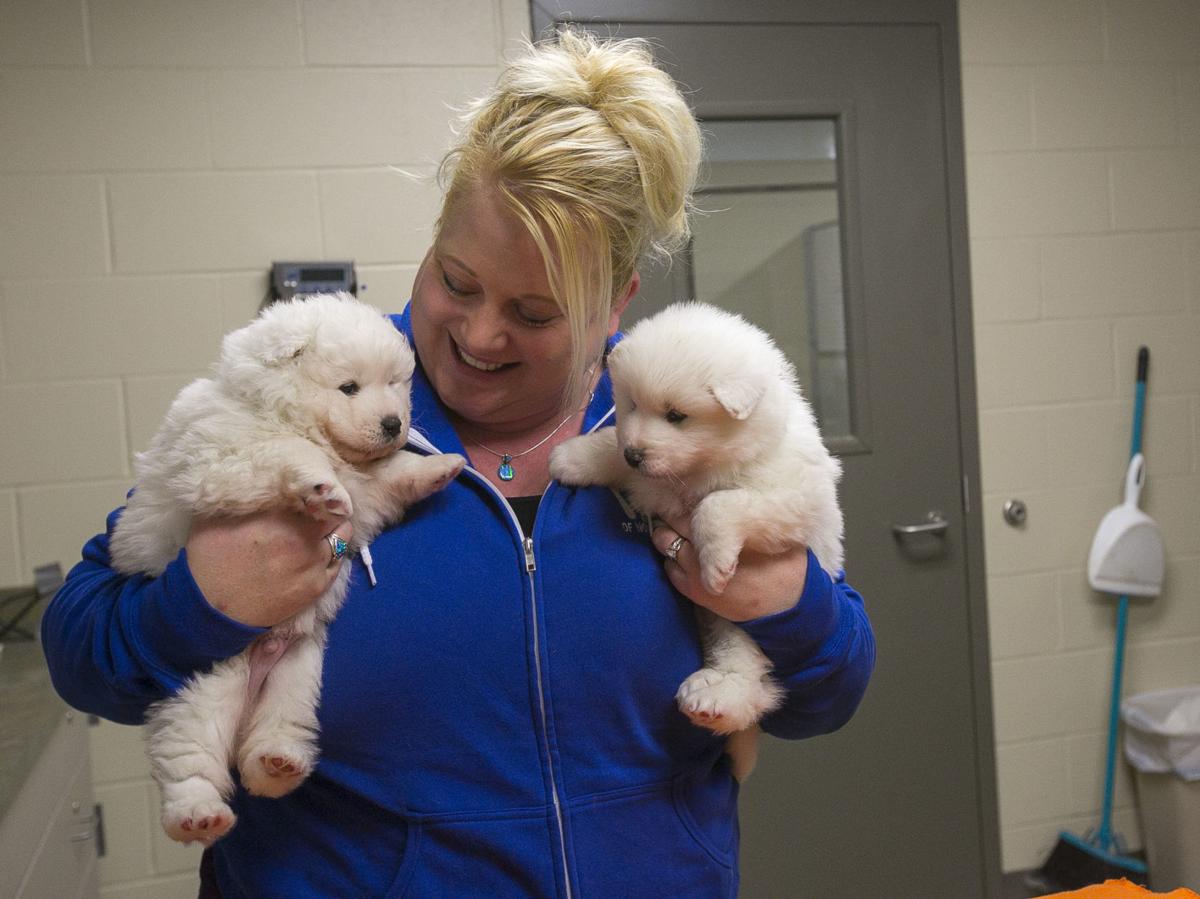 MASON CITY | Some of the Samoyeds seized from a puppy mill near Manly last week will be available for adoption soon at the Humane Society of North Iowa in Mason City.
The local Humane Society, which has been working on rescuing the dogs for about a year, took in 17 of them. Others were placed at the Cedar Bend Humane Society in Waterloo, Nebraska Humane Society in Omaha and the Wichita Animal Action League in Kansas.
"We're so grateful and gratified that our efforts came to fruition with the ASPCA and Worth County," Humane Society of North Iowa Executive Director Sybil Soukup said. "We're glad we got to be a part of it."
Soukup said she has received hundreds of phone calls emails and Facebook messages from people who wanted to help the dogs and wanted to adopt them. The dogs will be available for adoption in the next few days.
"We do require that people do have Samoyed experience to adopt," she said. "This is a special breed of dog; they have special needs with coat care and health care."
About a year ago, the HSNI received a call from the veterinarian for the kennel where the dogs were seized, according to Soukup.
According to Soukup, the veterinarian called because the breeder had an "out-of-control population" worsened by "unintentional breeding."
According to Iowa Department of Agriculture Animal Welfare inspection reports, the breeder had failed four inspections from April to July in 2018. The breeder continued to operate and sell the dogs despite the failed inspections.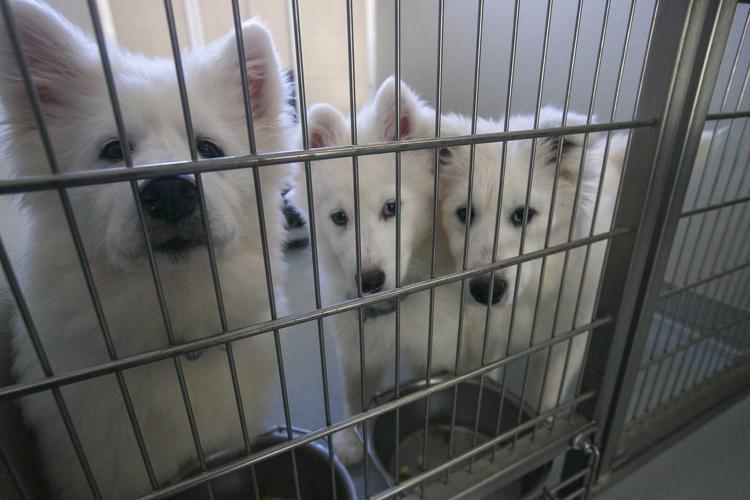 The Globe Gazette is not naming the breeder as no criminal charges have been filed. Animal neglect charges are pending, according to the American Society for the Prevention of Cruelty to Animals (ASPCA).
The breeder exclusively bred Samoyeds but also owned a few cats.
"We assured her (the breeder) that any dogs placed in our care would be given to loving homes with people with Samoyed experience," Soukup said. "She was very overwhelmed and it was estimated that, at the time, she had over 200 dogs on that property."
The owner began releasing dogs to the Humane Society of North Iowa.
"A couple here, a couple there," Soukup said. "It was our intention to help get things to a manageable number."
As the process continued, it became clear that the owner had not stopped breeding the dogs. In about nine months, the Humane Society took about 130 Samoyeds and placed them in breed-specific rescues and adoptions for people with breed experience.
"For every one we took in, a new litter was being born," she said. "We were not making any headway at all."
You have free articles remaining.
Soukup held two small, fluffy white puppies rescued from the puppy mill as she talked. 
"She was not releasing cute, little puppies like this," Soukup said. "She was releasing older dogs and difficult-to-handle dogs."
In order to solve the problem, the Humane Society and the Worth County Sheriff's Office needed help from a national organization like ASPCA. 
Soukup said that Mason City's shelter is too small and doesn't have enough staff, resources or kennel space to pull off a rescue for more than 100 dogs alone.
"When we knew this was something out of our control, we reached out to several organizations for their assistance," she said.
Some of them were interested but turned away due to Iowa's "lax animal welfare laws," according to Soukup, who said some organizations feared that Iowa's laws would interfere with rescue efforts.
"We rank 49 in the nation for the effectiveness of our welfare laws," she said.
Then the ASPCA came along.
Soukup said natural disasters like Hurricane Michael and Florence and the California wildfires delayed the efforts by the ASPCA, as they were needed in those areas for rescue.
"It took a while but eventually they called us and said, 'We're coming,'" Soukup said.
The 160 dogs were seized when the Worth County Sheriff's Office executed a search warrant Nov. 12. 
Soukup and others from the Humane Society assisted with rescuing dogs, each of whom is being evaluated by the ASPCA. 
Many of the dogs exhibited signs of neglect. The ASPCA said the dogs were found living in overcrowded and unsanitary conditions in below-freezing temperatures without access to clean water.
Some of the Samoyeds, which ranged in age from week-old puppies to seniors, were also suffering from medical conditions and injuries, ASPCA officials said.
Soukup said the dogs seem to be relatively healthy, but she has noticed more behavioral issues due to lack of human interaction.
"If you have 10 dogs housed in an area and you give them some food, the alpha dogs are going to get it before the little ones do," Soukup said, noting that some of the dogs were fighting for resources at the property.
For more information on adopting one of the dogs, contact the Humane Society of North Iowa at 641-423-6241 or visit its website at www.hsni.org. Adoption forms can be filled out on the website.
Photos: ASPCA rescues 160 Samoyeds from Worth County puppy mill
FIR_PuppyMill_WorthCo_IA_Nov1218_1002.JPG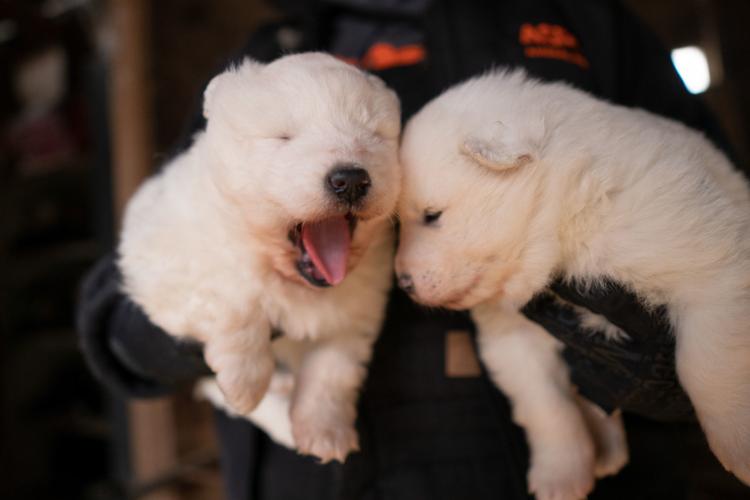 FIR_PuppyMill_WorthCo_IA_Nov1218_0053.JPG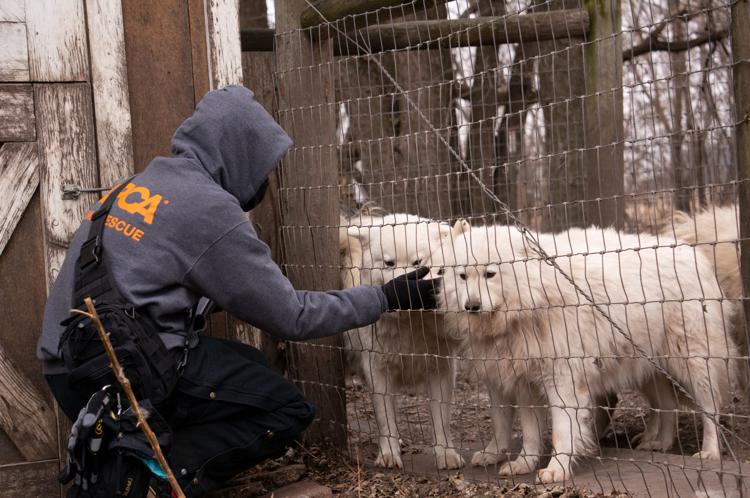 FIR_PuppyMill_WorthCo_IA_Nov1218_0057.JPG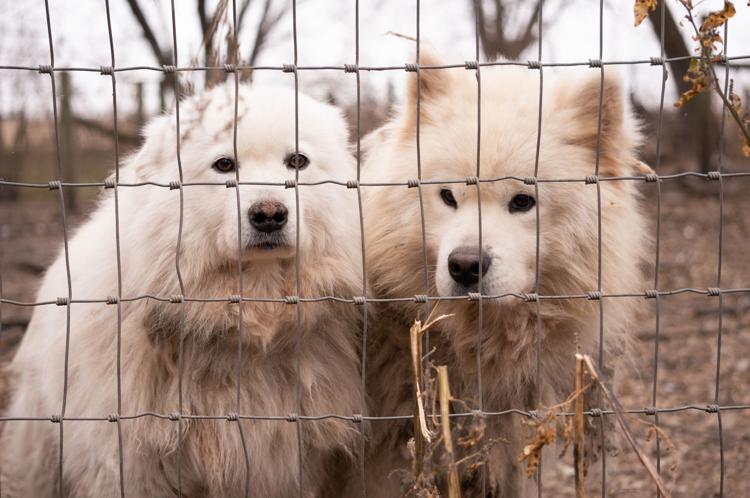 FIR_PuppyMill_WorthCo_IA_Nov1218_0059.JPG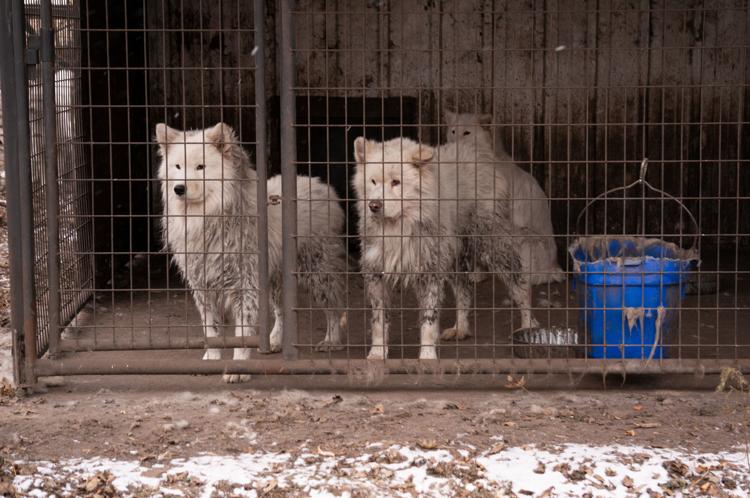 FIR_PuppyMill_WorthCo_IA_Nov1218_0066.JPG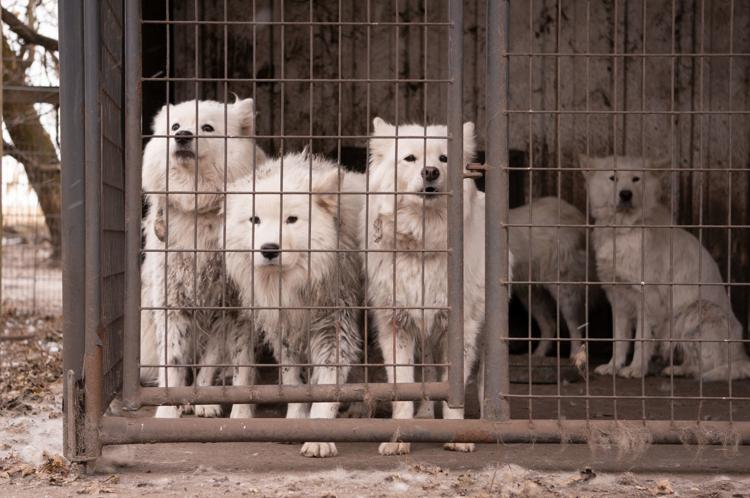 FIR_PuppyMill_WorthCo_IA_Nov1218_0078.JPG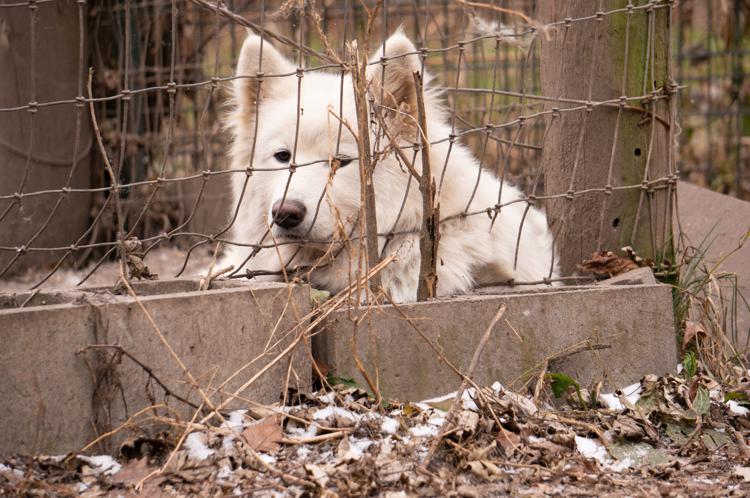 FIR_PuppyMill_WorthCo_IA_Nov1218_0104.JPG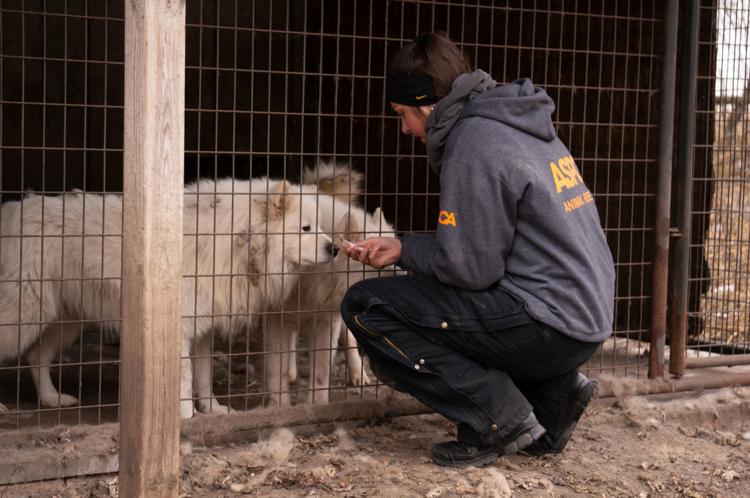 FIR_PuppyMill_WorthCo_IA_Nov1218_0110.JPG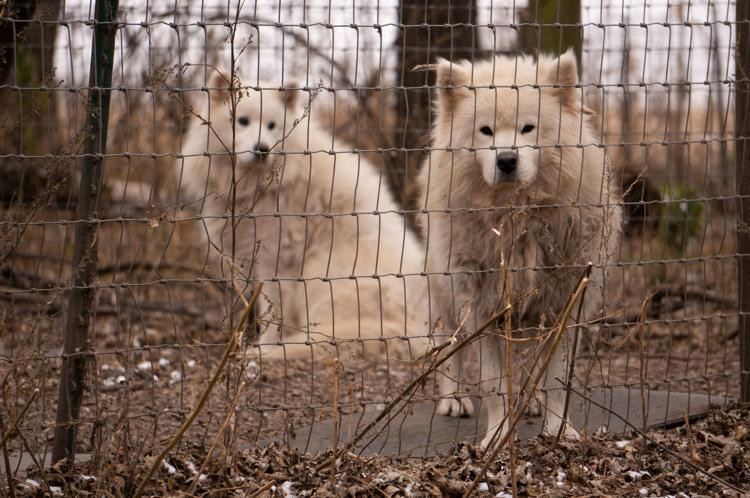 FIR_PuppyMill_WorthCo_IA_Nov1218_0134.JPG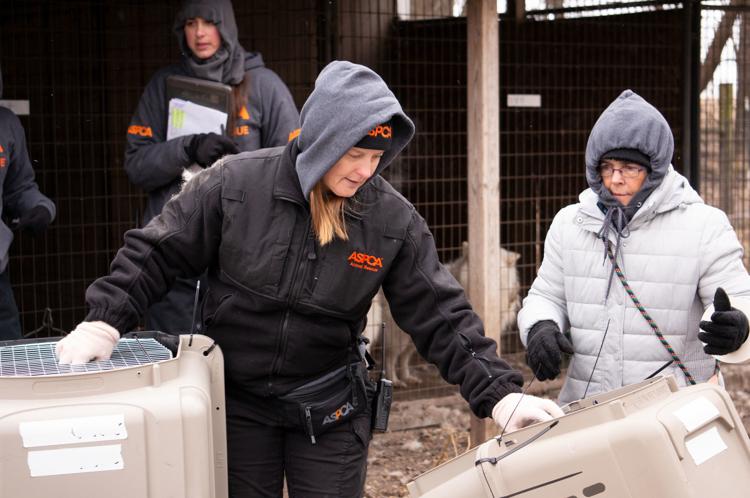 FIR_PuppyMill_WorthCo_IA_Nov1218_0182.JPG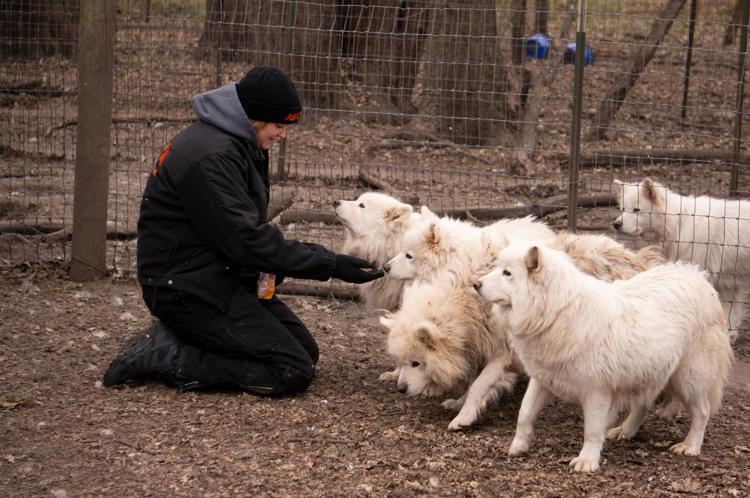 FIR_PuppyMill_WorthCo_IA_Nov1218_0195.JPG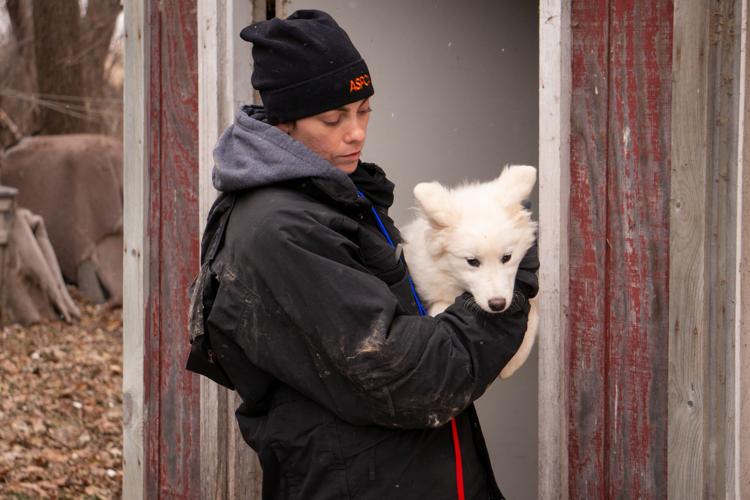 FIR_PuppyMill_WorthCo_IA_Nov1218_0224.JPG
FIR_PuppyMill_WorthCo_IA_Nov1218_0386.JPG
FIR_PuppyMill_WorthCo_IA_Nov1218_0638.JPG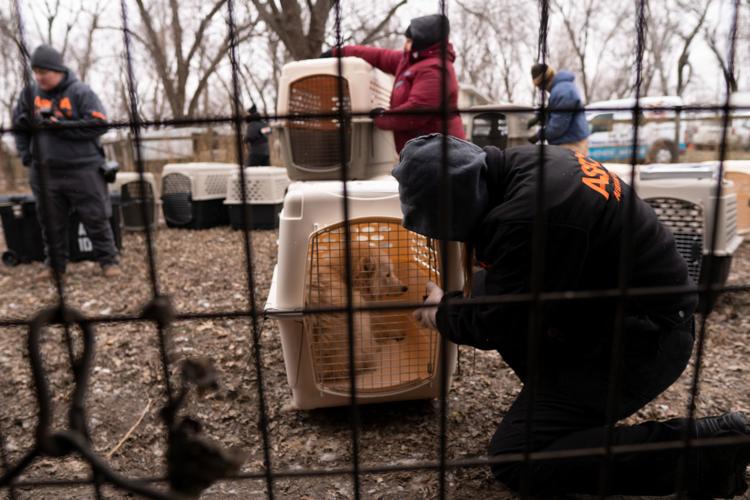 FIR_PuppyMill_WorthCo_IA_Nov1218_1001.JPG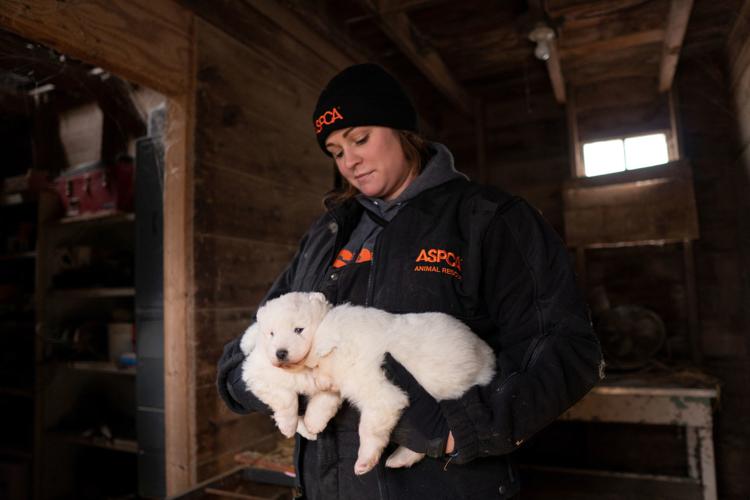 FIR_PuppyMill_WorthCo_IA_Nov1218_1003.JPG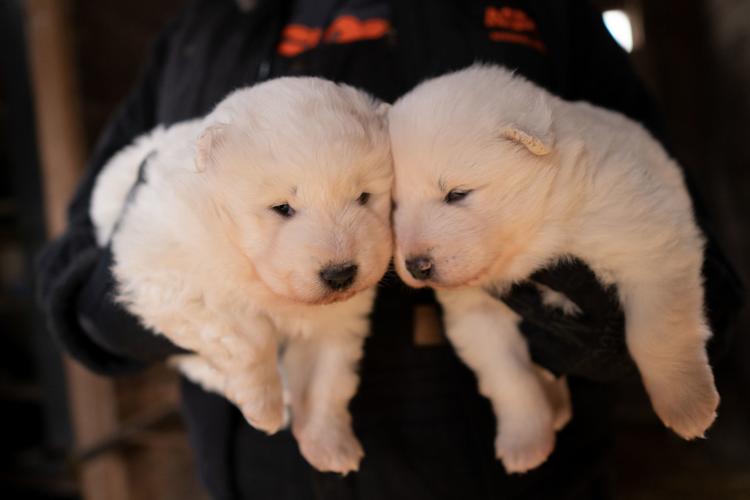 Contact Courtney at 641-421-0534 or on Twitter @CourtneyFiorini.