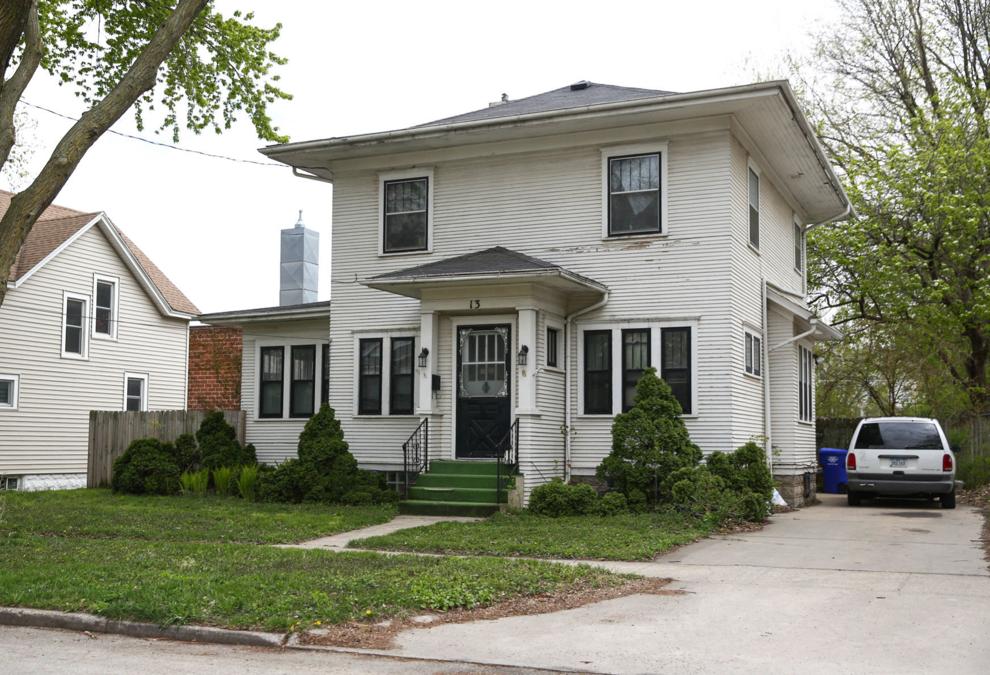 A Mason City dog breeder has been included in the Humane Society of the United States' 2020 Horrible Hundred report.
Anderson's Yorkies LLC, owned by Carolyn A. Anderson, is one of five Iowa puppy mills listed in the 86-page report released Monday.
The report, which has been released annually in May since 2013, is a sampling of problem puppy mills and puppy brokers in the United States. It's compiled by researchers who comb through federal and state inspection records for citations and instances of animal suffering.
Other Iowa puppy mills included in the Horrible Hundred report are Happy Puppys owned by Henry Sommers, of Cincinnati; Northwest Kennel owned by Leonard Stover, of Sheldon; Shaggy Hill Farm owned by Bruce Hooyer, of Sioux Center; and Stonehenge Kennel owned by Steve Kruse, of West Point.
Iowa puppy mills and puppy brokers were documented by state and/or federal inspectors for a variety of problems, including sick and injured dogs in need of veterinary care, filthy conditions and more, the report states.
When contacted by the Globe Gazette Monday afternoon Anderson declined to comment on her operation's inclusion on the Horrible Hundred report.
Inclusion in the report, the Humane Society of the United States said, isn't intended to indicate that any individual has broken the law.
"Not all issues noted herein are currently violations of the Animal Welfare Act regulations, although many would agree they are inhumane," the Humane Society said in its report. "Stronger laws at both the state and federal level are needed to protect these dogs."
According to the Horrible Hundred report, Anderson's Yorkies, which markets itself as a breeder of AKC- and APRI-registered yorkies and toy poodles, was cited for 10 different violations, including three direct, during a U.S. Department of Agriculture inspection in February 2020 — the breeder's fourth inspection within a nine-month period.
The USDA inspection states at least six of the dogs had pronounced dental issues, such as loose teeth and red gums, and matted coats.
Several of the dogs had been identified at a USDA inspection in November 2019 and still hadn't received veterinary care for their conditions despite being notified to do so.
"The licensee must ensure that all animals receive adequate veterinary care at all times," the inspector states in the February 2020 report.
Inspectors also cited Anderson's Yorkies for a direct repeat violation for multiple dogs who had severe dental, ear and matted hair issues.
Anderson also received a direct violation for failing to follow veterinary advice for the above-mentioned issues as well as failing to tell her veterinarian about the giardia outbreak at the facility. Anderson's Yorkies was self-treating the giardia outbreak, according to the report.
The first puppy was diagnosed with giardia, a disease that can be passed onto humans, in October 2019.
"Lack of cleaning and disinfecting between animals housed in enclosures allows for the spread of disease and illness," the report said.
Similar violations related to poor dental care, lack of veterinary care, unclean housing facilities and inadequate record keeping were documented during routine USDA inspections in April 2019, July 2019 and November 2019.
The 2020 Horrible Hundred report was released a week after the People for the Ethical Treatment of Animals, or PETA, wrote a letter to Cerro Gordo County Attorney Carlyle Dalen asking the attorney's office and the appropriate law enforcement agency to investigate Anderson's operation and file criminal charges citing the same USDA inspections as the Humane Society of the United States' Horrible Hundred report.
"This persistent, wide-scale negligence appears to violate Iowa's animal neglect statute," said Daniel Paden, PETA vice president of evidence analysis, in the letter to Dalen. "USDA action doesn't preclude criminal liability under state law for federally licensed facilities and workers who perpetuate acts of cruelty to animals there … Thank you for your consideration and for the difficult work that you do."
Dalen forwarded Paden's letter to Mason City Police Chief Jeff Brinkley, who last week said his department would review the allegations and determine if it warrants further investigation.
As of Monday afternoon, no charges had been filed in Cerro Gordo County District Court related to the allegations.
For the eighth year in a row, Missouri has the largest number of puppy sellers on the Horrible Hundred list (30), followed by Ohio (nine), Kansas (eight), Wisconsin (eight), Georgia (seven) and Pennsylvania (six), but because puppy mills sell to pet stores and via websites across the country, puppies from breeders included in the Horrible Hundred report are distributed throughout the country.
The Humane Society of the United States' notes in the methodology of its report that the sellers listed in this year's report were selected based on a number of factors, which included, but were not limited to:
The availability of state and federal kennel inspection reports.
Federal, state or county warnings or fines.
The quantity of violations found on state or federal inspection reports and or severity of violations and how recently they occurred.
Whether a seller appears to be providing misleading or potentially fraudulent information to puppy buyers.
Whether a facility's violations seemed newsworthy and of interest to the public.
Whether the dealer was listed in one of the Humane Society's prior reports.
Availability of consumer complaints, investigations reports, photographs or news articles.
Indications that the facility appeared to be in business or in the possession of an active license at the time of publication.
About one-third of the sellers included in the report were offering AKC puppies or promoting themselves as AKC breeders. About half of the dealers in the report are USDA licensed and about 40% have appeared in previous Humane Society Horrible Hundred reports.
The Humane Society said in the months since these issues were documented, due to the COVID-19 crisis many agencies have been forced to pause their inspection programs, placing puppy mill dogs in even more danger.
Photos: Nugget the therapy dog
Nugget the therapy dog (1).jpg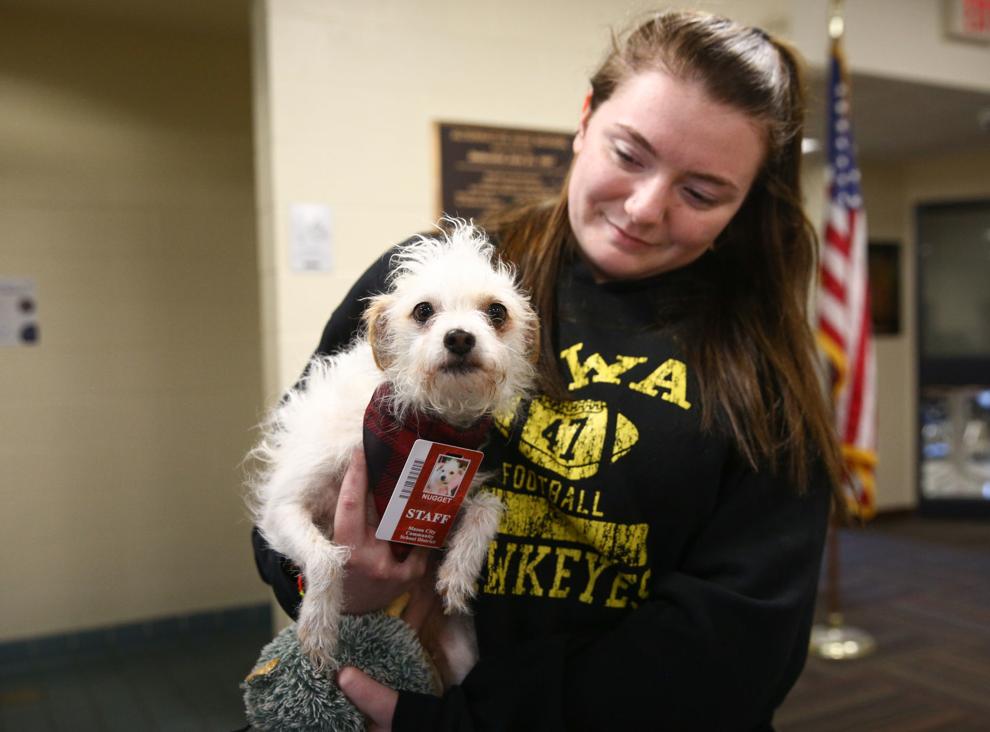 Nugget the therapy dog (2).jpg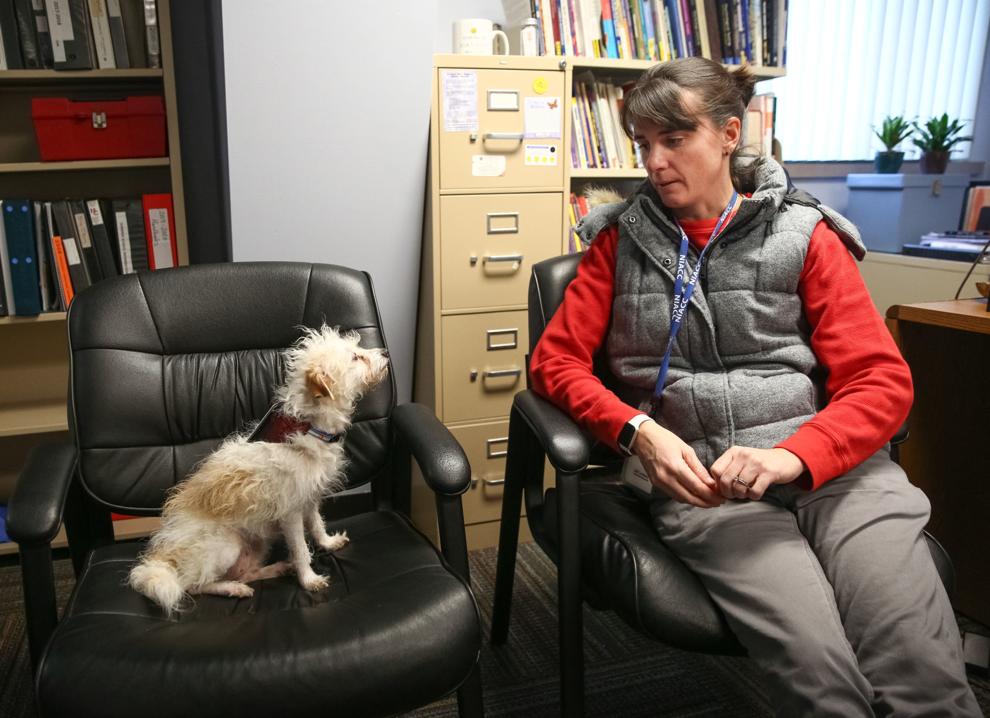 Nugget the therapy dog (3).jpg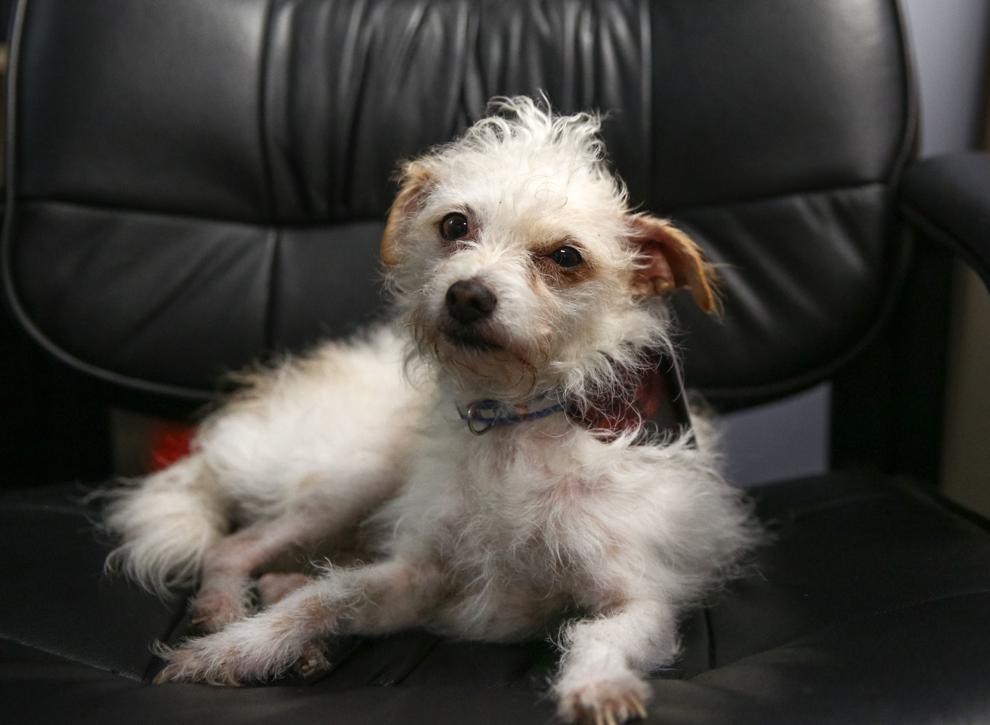 Nugget the therapy dog (4).jpg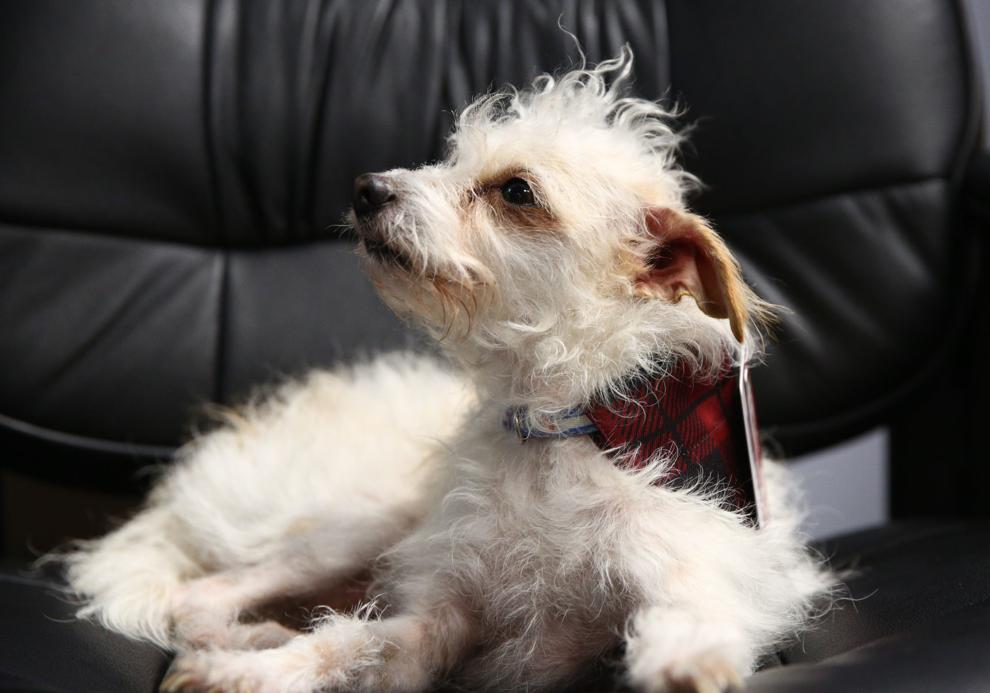 Nugget the therapy dog (5).jpg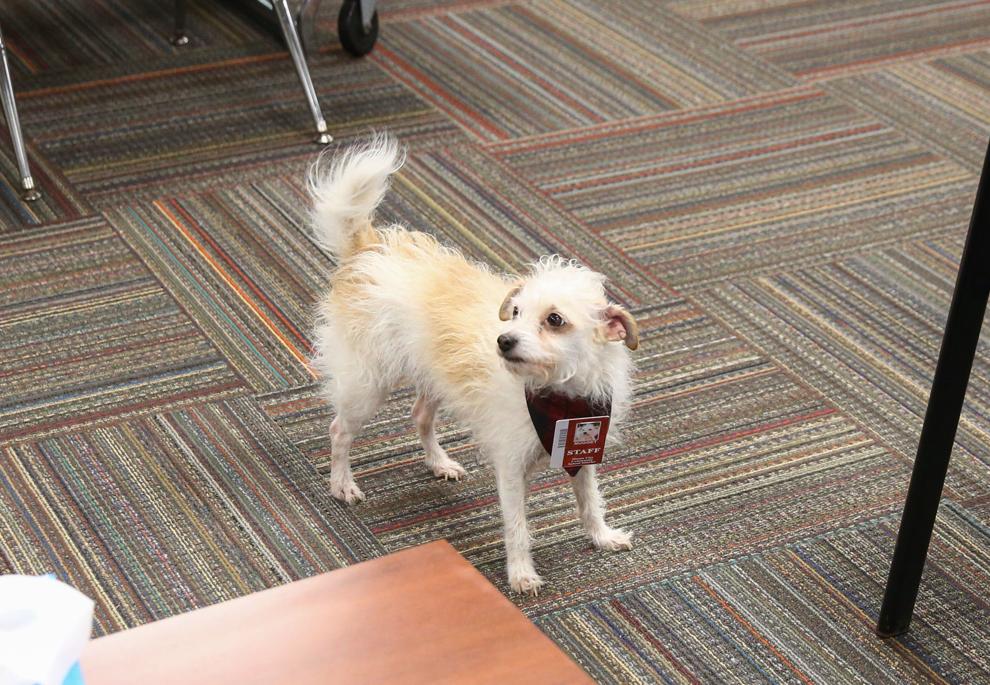 Nugget the therapy dog (6).jpg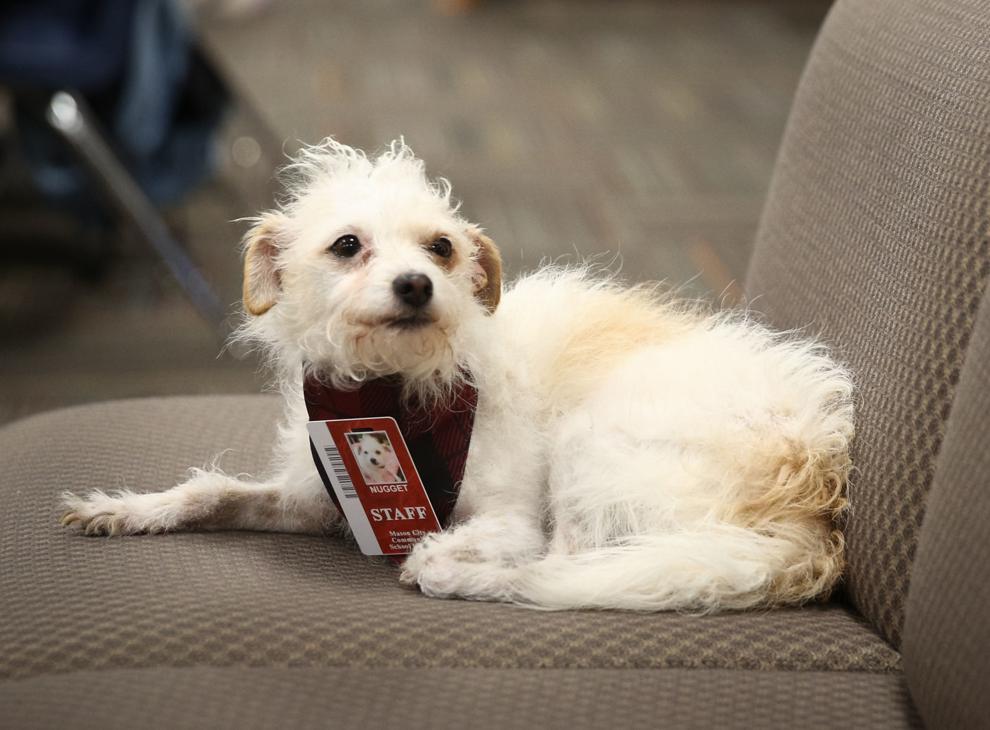 Nugget the therapy dog (7).jpg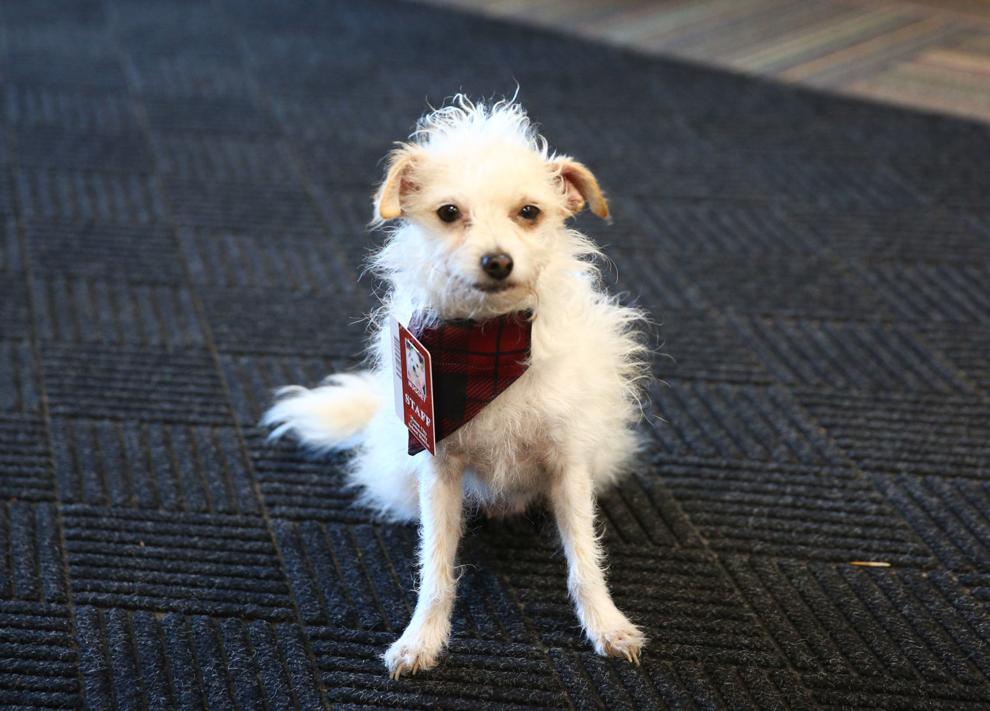 Nugget the therapy dog (8).jpg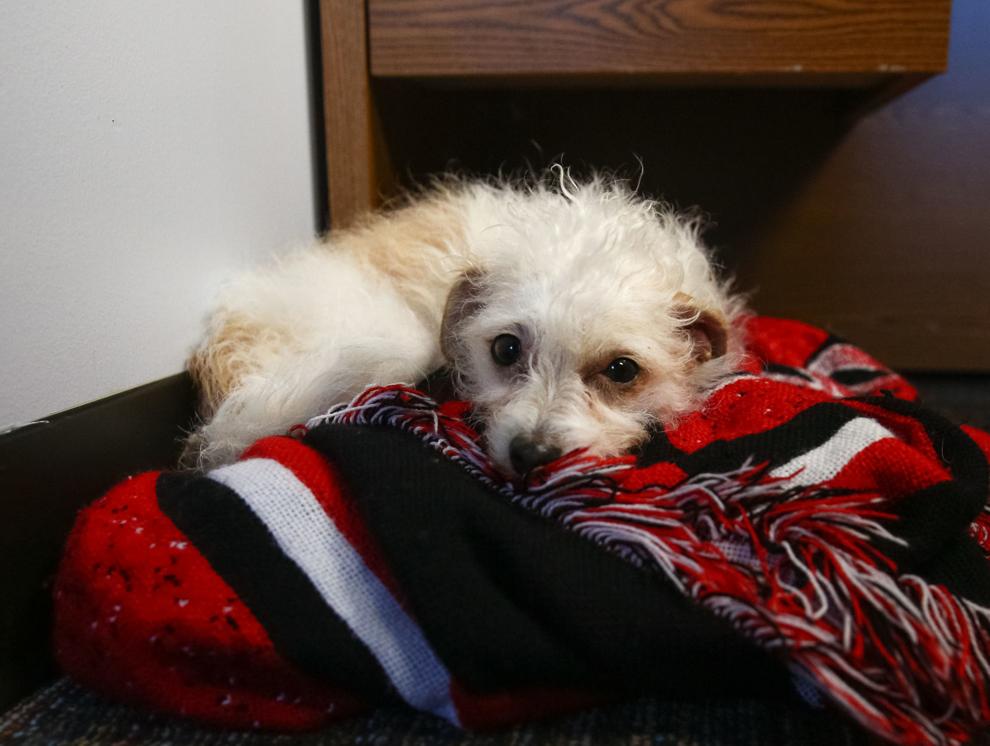 Nugget the therapy dog (9).jpg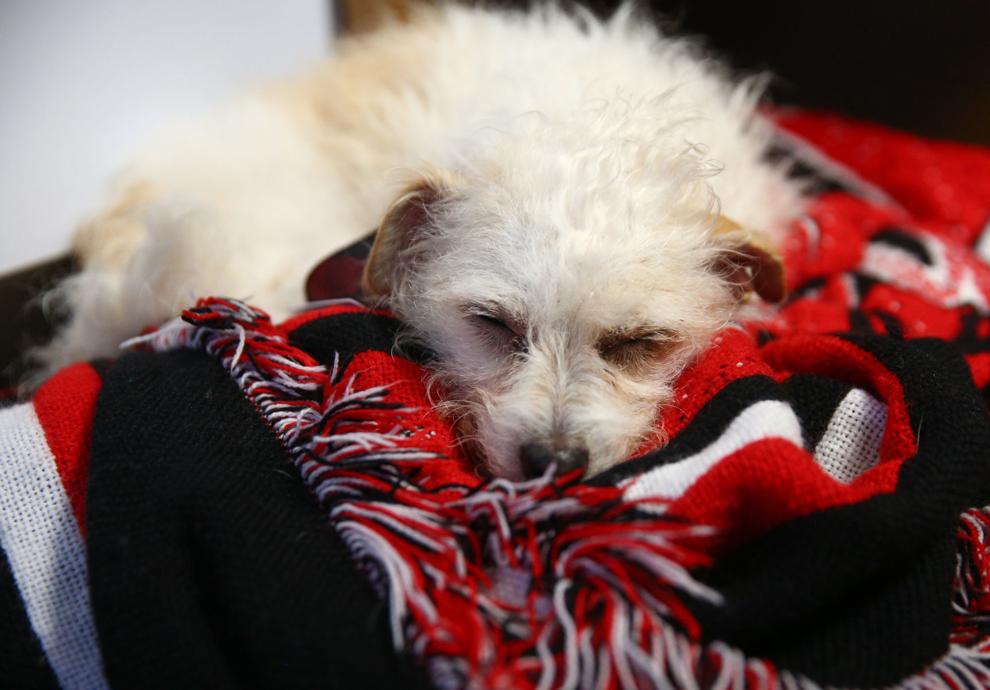 ADD YOUR VOICE TO THE DISCUSSION: Become a member
What a Globe Gazette News+ membership can do for you:
A deeper examination of local issues than you'll find anywhere else.
Two products in one – not everything that's in the print edition of the Globe Gazette is on our website, and not everything on our website is in the print edition.
Access to newspapers.com archives dating back two years.
The ability to carry your local news with you and receive alerts instantly as news unfolds.
Advertising that frequently gets you deals you won't find anywhere else.
Reach Reporter Ashley Stewart at 641-421-0533. Follow her on Twitter at GGastewart.