For five years, Sydney (Hein) Hartogh showed pigs, before getting into cattle. In 2006, Hartogh bought a Red Angus heifer in western Nebraska, starting her on a journey of raising cattle.
"We then kept our breeding heifers and bought more cows," said Syndey's dad, Mike Hein. "We enjoyed the cattle and it kind of grew from that point."
In 2010, Mike and his wife, Ann, moved back to the Osage area, from western Nebraska. The Heins' farms land in the Little Cedar and New Haven areas. Sydney and her husband, Ben, are all part of the Hein Cattle Company, which produces some prize-winning Purebred Red Angus breeding stock.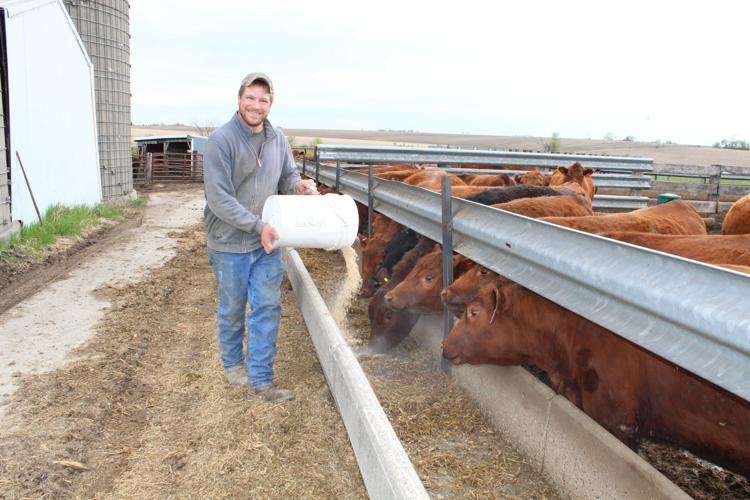 Mike said much of the success of the herd is due to an extensive AI breeding program.
"We have a pretty extensive AI program," he said. "We also do embryo transplants and use our black cows as carriers. We use some high-dollar bull semen, mostly from Canadian b bulls."
While many herdsmen calf in the spring, the Heins' first calving starts around Labor Day and runs for about 45 days. The second calving begins around Christmas and ends in mid-February.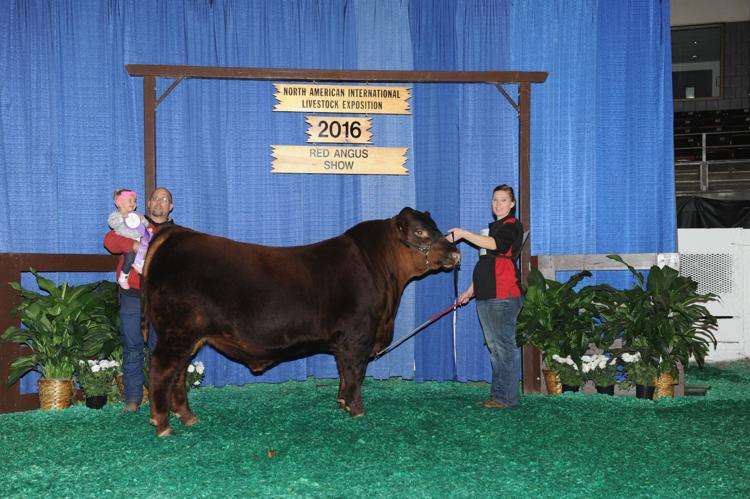 You have free articles remaining.
"We calf in the fall so we can take our 15-month-old bulls to winter and spring cattle shows in Sioux Falls, South Dakota and to the Black Hills as well as the Beef Expo in Iowa," Mike said. "We also take eight to ten head to show at the Iowa State Fair."
Each member of the family provides their personal skills toward the success of the herd. Mike breaks most of the show cattle to lead. Sydney does the clipping and fitting of the show cattle and then she usually does the showing. Being a mechanic, Ben keeps everything running on the farm.
Ann keeps the breeding stock's records, which is a major task when dealing with purebred breeding stock. She keeps bloodlines recorded for the herd, along with other vital information.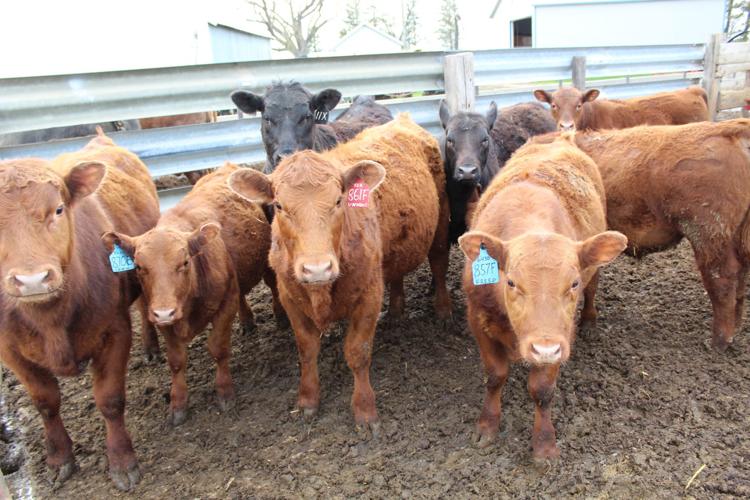 "We have a scale under our working chute. When we wean, we weight every calf. Ann enters all that data online," Mike said. "We also provide all that information to all our bull customers."
"I have to record every calf's birth weight, their 205-day adjusted weaning weight, the breeding stocks yearling weight and also the ultrasound information," Ann said. Each year, the cattle being sold for breeding stock are run into a chute and an ultrasound is done on them to determine the size of the ribeye area, back fat, while measuring the marbling in the ribeye, which is important to herdsmen who are investing in the Heins' breeding stock.
The Heins' breeding program and on-going evaluation of their cattle has paid dividends. Sydney showed the Division Champion Bull in the State Show two years ago. "We then went to the National Show in Louisville and that bull also won our division there," Mike said. "We usually have a couple of champions at the Iowa State Fair."