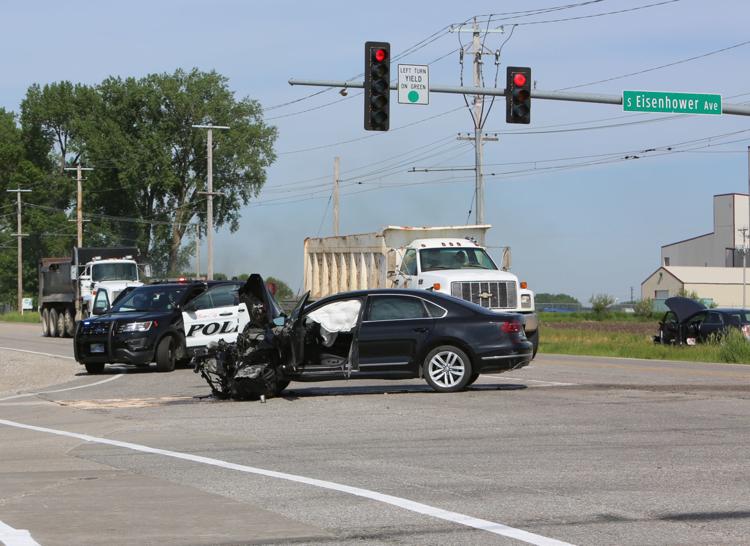 One person was transported to the hospital Thursday after two cars collided head-on near the intersection of 19th Street Southwest and South Eisenhower Avenue in Mason City.
You have free articles remaining.
Mason City Police Department and Fire and Ambulance responded to the accident around 9:30 a.m. An officer on the scene could be seen directing traffic around the crash.
Airbags deployed on both vehicles, and both received heavy front-end damage, leaving a trail of debris, with one car near the center of the intersection and the other stranded several yards from the road on a railroad track.
The accident is still under investigation. Check back to GlobeGazette.com for more information as the story develops.
Lisa Grouette is a Photographer/Breaking News Reporter for the Globe Gazette. Reach her at 641-421-0525.