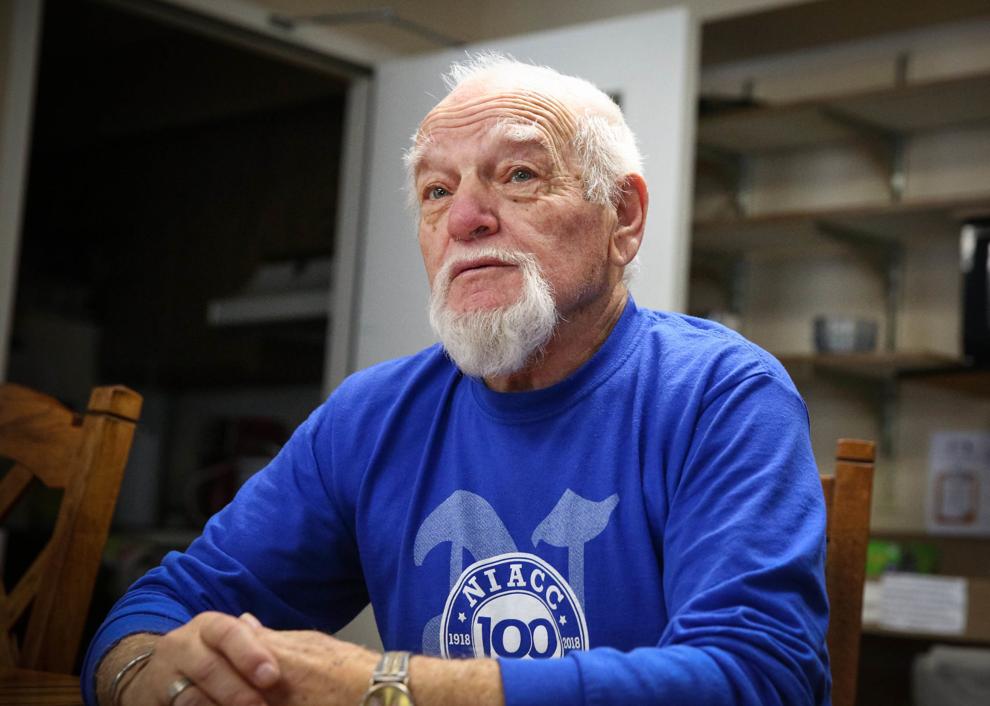 Marvin Hesse considers himself a "common old fart."
But to the people of Pilgrim Place, he is so much more.
"He is a real asset to Pilgrim Place," said Carol Sage, Pilgrim Place Apartments manager. "I am so happy he is one of my residents."
Hesse, 80, has been indispensable since he moved to the 34-unit apartment community on the east side of Mason City more than five years ago.
It wouldn't be unusual to see him tending to the community's garden and landscaping, clearing ice and snow from tenants' windshields, cooking for an upcoming potluck, decorating for the holidays and helping the Pilgrim Place staff.
He also gives tenants rides to the grocery store or the hospital, helps them move and more.
"You name it, he's done it around here," Sage said.
Hesse's willingness to help others is being recognized by the Retirement Housing Foundation at its annual anniversary celebration and awards banquet on Feb. 21 in Long Beach, California.
He has been named the national nonprofit organization's Resident of the Year after nearly 20 letters of nomination were submitted on his behalf by Pilgrim Place staff and tenants.
"That speaks volumes as to the type of person he is and his impact on the community," said Chris Ragon, Retirement Housing Foundation's vice president of communications.
Hesse moved to Pilgrim Place in 2014, but North Iowa has always been home.
After graduating from Rudd-Rockford-Marble Rock Community School District, he moved to Charles City, where he worked at White Farm Equipment for 30 years until it closed.
He continued to live in Charles City while he commuted to Winnebago Industries in Forest City for seven and a half years.
After he retired, he and his wife Shirley moved to Osage. She died about a year later.
"She was a wonderful lady," he said. "She's been gone about 11 years now."
The couple have four children, including one daughter and three sons.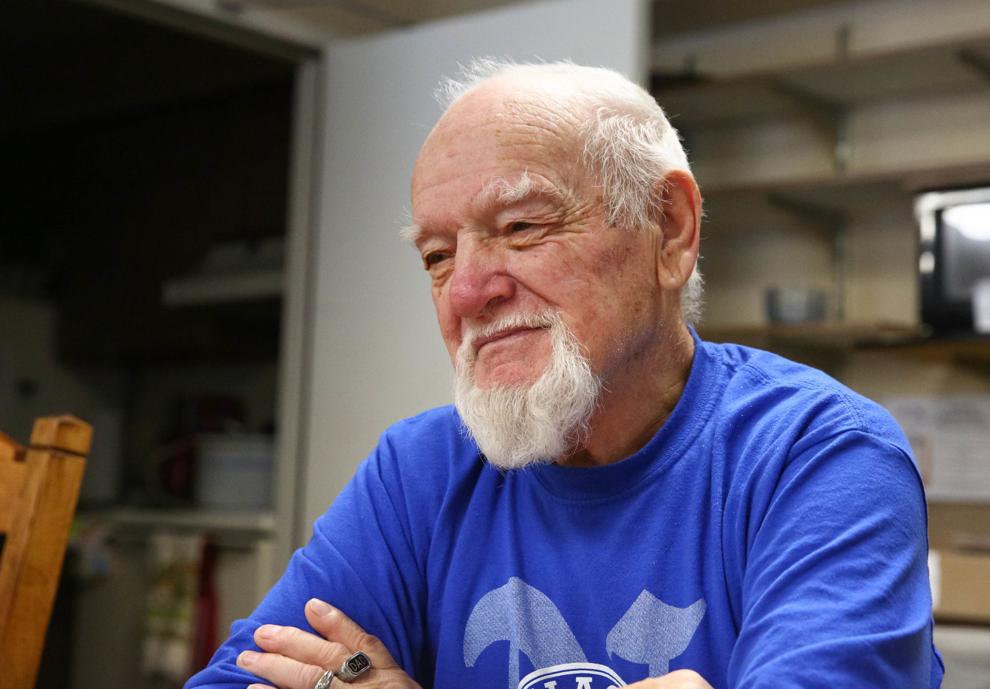 When Hesse moved to Pilgrim Place, which he describes as "a wonderful place that really helps everyone out," he immediately started looking for things to do.
Among them, he landscaped the entire front of the building and the patio areas, even bringing in a swing, fountain and other outside decorations for the tenants and their guests to enjoy.
"I feel like this is my own home, and I do things around [here] just to be occupied and try to enhance the place just like it's my own home," he said. "It just gives me a good feeling that I'm able to help people that need the help because some day I'm going to need that help myself."
Pilgrim Place is among the Retirement Housing Foundation's 197 communities that house more than 22,000 residents in 29 states, Washington D.C., Puerto Rico and the Virgin Islands.
The foundation, headquartered in Long Beach, California, develops and manages affordable housing for low-income older adults, working families and persons with disabilities.
It also operates multi-level retirement communities that include independent, assisted living, skilled nursing and memory care.
To be nominated as the Retirement Housing Foundation's Resident of the Year award, a resident must have resided in one of its communities for a minimum of five years.
Had it not been for that requirement, Sage said she would've nominated Hesse several years ago.
"It's really a surprise," Hesse said. "I never expected this. I still can't believe it."
The Retirement Housing Foundation receives between 30 and 50 nominations for Resident of the Year annually, Rogan said.
As the award recipient, the foundation is flying Hesse, and a guest, to Long Beach, California, for a multi-day visit, including the dinner and awards ceremony.
"It's a great honor," he said, acknowledging the Pilgrim Place administration and tenants for their nominations.
Hesse said his daughter, Melody Flores, of Charles City will accompany him on the trip.
The farthest he's traveled is Omaha, Nebraska, but he's excited — and a little nervous — about venturing to California.
He's looking forward to the sunshine, the ocean and the beach with "all them girls," he said with a chuckle, garnering laughter from Pilgrim Place administration and tenants in the lobby.
"It ought to be an experience," he said.
The most heartwarming stories of 2019
The most heartwarming stories of 2019
Take a look back at some of 2019's most heartwarming stories.
Reach Reporter Ashley Stewart at 641-421-0533. Follow her on Twitter at GGastewart.