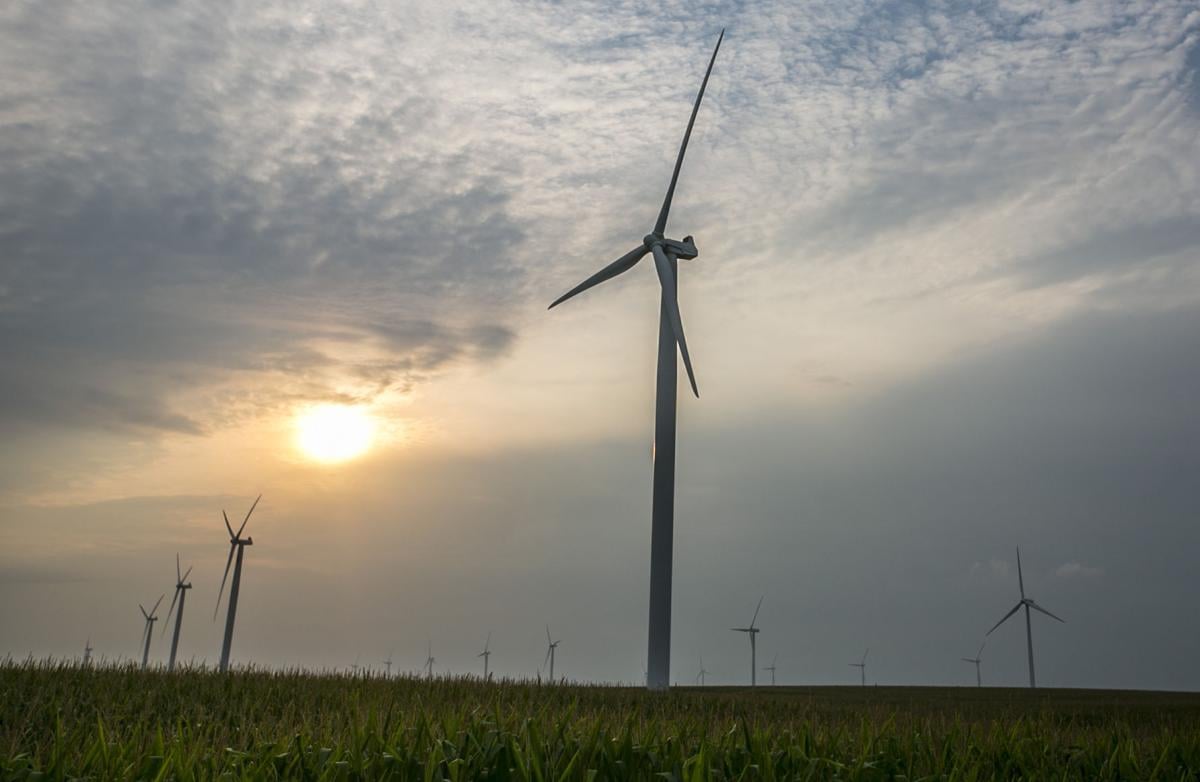 Concern over potential litigation from Invenergy has prompted the Worth County Board of Supervisors to seek legal advice regarding the next steps over the wind energy ordinance draft.
On Monday, July 6, Worth County Attorney Jeff Greve told the board of supervisors to seek advice regarding the wind ordinance draft from law firms with experience dealing with renewable energy companies like Invenergy.
"Our county attorney advised us to hire an outside source to look over the draft agreement," said Worth County Supervisor Mark Smeby. "If there was litigation at some point going forward, they'd be able to help us in that situation."
There is growing concern among the board of supervisors that Invenergy may take legal action if the Worth County supervisors attempts to enforce a wind ordinance or some other form of regulation on the Worthwhile Wind project. According to supervisor AJ Stone, Invenergy has already raised the possibility of pursuing legal action twice since the county implemented a moratorium on commercial wind projects in April.
In April, Mark Crowl, renewable energy development manager and project developer for Invenergy, told the board his company believes any moratorium enacted at this point would not apply to Worthwhile's current work as it has passed several benchmarks that under Iowa regulations render it well past starting stages.
Greve noted during the meeting that "so far, the county is losing" about RWE's legal action.
Invenergy has stated numerous times that it believes the Worthwhile Wind project has vested rights within Worth County and isn't subject to any regulations from a potential wind ordinance.
The board of supervisors has yet to voice its opinions on the wind ordinance draft and how it would impact Worthwhile Wind in any of their weekly meetings, but according to Stone, those discussions should begin to escalate in the coming weeks, potentially as early as next Monday.  
As of Monday, Worth County is still in conversations with a few different law firms, but Stone anticipates that an agreement should come in the next few days before the next board of supervisors meeting on July 19.  
The wind ordinance has been drafted partly in response to Invenergy's Worthwhile Wind project, which aims to build a 30,000-acre wind farm in Worth and Winnebago counties.
Opponents of Worthwhile Wind have pointed to the negative impacts of wind turbines on the health, safety and welfare of county residents as a reason for more regulation. Proponents of the project claim that nobody has had an issue with wind turbines until recently, and point to the $4.8 million in tax revenue the project would bring in for infrastructure improvements to the county.
The Worth County Planning and Zoning Commission put together the wind ordinance draft and submitted it to the supervisors on Monday, June 28.
Zachary Dupont covers politics and business development for the Globe Gazette. You can reach him at 641-421-0533 or zachary.dupont@globegazette.com. Follow Zachary on Twitter at @ZachNDupont